7 Steps to Ensuring a Successful Real Estate Listing Marketing Plan
Every real estate agent knows that getting a new lead is only half of the work when buying and selling properties. The other half consists of creating a great listing and marketing it effectively.
But how do you achieve that? In today's competitive real estate sector, it's no easy feat.
Luckily, the opportunities to market your new listing are abundant. However, this doesn't mean that you should haphazardly apply every tip you find on the internet and pray that it all works out well. That would be overwhelming and counterproductive.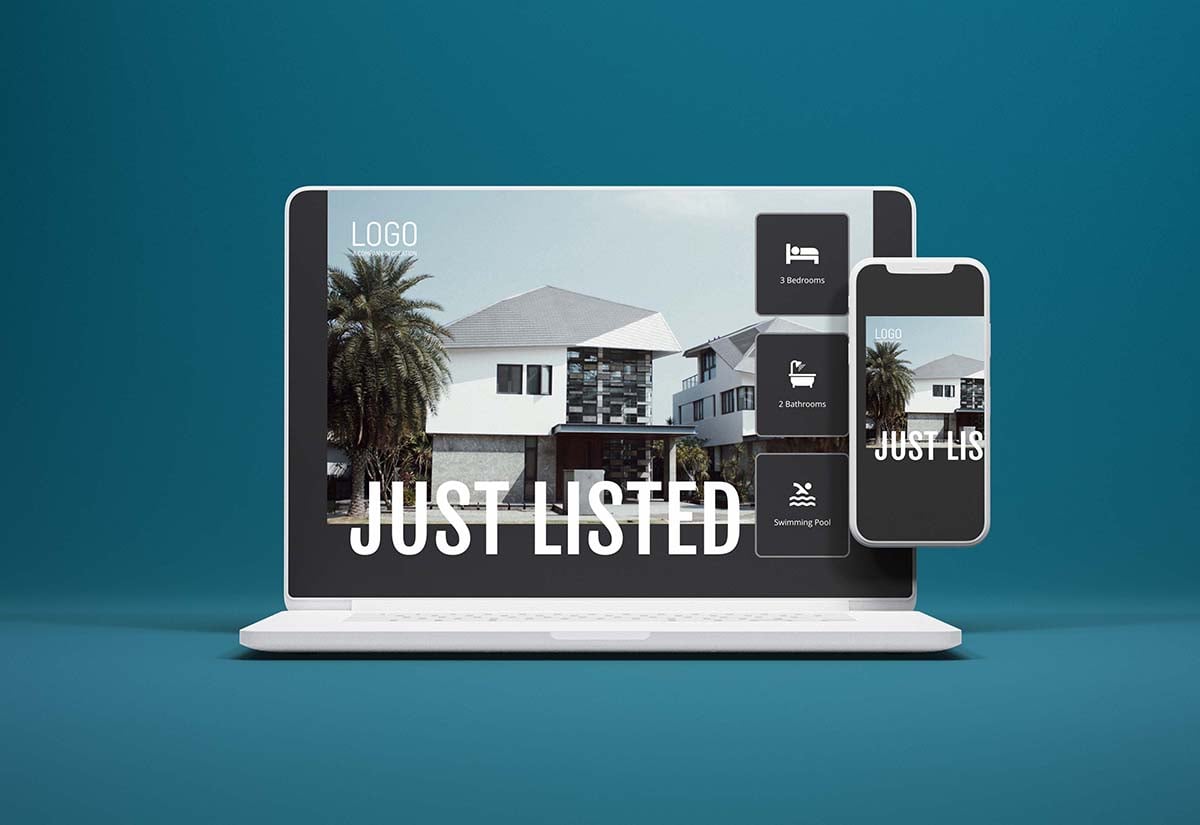 Instead, you can follow a handful of tried and tested strategies that help you reach your desired audience. So let's explore the steps you can take to create a real estate listing marketing plan that maximizes your exposure and gets you potential buyers —fast.
The best part? They don't require a considerable financial investment nor complex marketing skills.
1. Get the Information Right About the Property Before Listing
A successful sale starts with a well-written listing. Creating such a listing, however, doesn't mean flooding your potential buyers with details. Quite the opposite, you have to ensure that you offer the essential information that they care about from the get-go.
To achieve this, start by knowing the neighborhood and surrounding area, analyzing the local sales in the community, and getting an accurate picture of price expectations.
The more you understand the property and its overall context, the better you can market it to potential buyers.
2. Stage the Listing and Showcase It With Professional Photos
People respond better to images than to words. So use that to your advantage when listing your property.
Work with an interior designer or stylist to stage the house and increase its appeal to potential buyers. Why is this important? Because an empty home is by no means inviting, so you want to make it easy for people to imagine themselves living there.
To showcase the work, hire a professional photographer that is experienced in real estate and knows how to highlight the property's features. Having 20 or 30 photos that capture the charm of the house adds more value to your listing.
3. Write a Well Optimized Blog Post for the Property You Want to Sel
If you want to increase the chances of the right people seeing your listing, it's a good idea to create a blog post about it.
Perhaps you'd think that descriptions and informative real estate blog posts wouldn't resonate with your audience, but think again. When you depict a property as more than a list of features and create a story around it, you make it stand out.
To ensure the success of your blog post, optimize it with search terms that your audience is using and read helpful articles to navigate your way through if you're new to this.
5. Tell Other Agents About Your Listing
In real estate, it's a good practice to collaborate with other agents. So when you have a new property to sell, tap into your network and let your colleagues know about it. Perhaps they already have a buyer who is looking for a property that matches your listing.
Reaching out to other agents —either directly or through designated groups —can be an effective way to not only market your existing listing and cross-selling the deal with them. But it can create opportunities for future collaborations too.
6. Place a Yard Sign and Flyer Box on the Property
Ask the seller if they agree with posting a sale sign outside their house. A beautifully designed yard sign can attract prospective buyers that pass by in the neighborhood. Plus, it has the added benefit of increasing your brand's visibility.
Make sure to add a flyer box so that people can help themselves with printouts for more information. You would think that these methods are old-fashioned, but they are still effective. You never know when a casual visitor to the area turns into a buyer.
7. Tailor Your Listing and Post It on Relevant Listing Platforms
Listing platforms are among the first results that appear in search engines when potential buyers perform an inquiry.
For this reason, they make great places for you to market your listing and gain exposure. Pay extra attention to how you present the information in your listing, give enough good-quality pictures, and include your contact details.
Since you face fierce competition on these platforms, do your best to make your listing stand out.

Try Xara Cloud for 14 days and discover
the results
No credit card or phone number required.
Start creating instantly — 1 minute signup.