Fonts & Styles
Work With Your Favourite and Brand Fonts with Xara Cloud to Create Stunning Documents and Marketing Material
Whether you're creating a social media post or a glossy brochure, anything you can do to make your document or graphics unique should be embraced. And one of the most powerful design tools at your disposal is a large selection of fonts. When you use Xara Cloud to create your marketing materials and online presentations, you're given access to some of the most popular fonts available today — as well as a few you may not be familiar with. By adding text that grabs the attention of your audience, you can be sure your message is getting through.
A Massive Collection of Fonts to Fuel Creativity
When it comes to designing eye-catching presentations, marketing materials and social media posts, you simply can't have access to too many fonts. Choose from the classics such as Times New Roman, Serif and Sans Serif, and experiment with new and exciting fonts to create something completely original. For a more personal message, choose the Handwriting font, or the Arial font might be more appropriate if you're trying to strike a corporate tone. By using Xara Cloud to create documents with the fonts most appropriate for the message, you can reach out to both new and existing customers.
Deliver a Professional Message with Corporate Fonts
There are times when a document needs to deliver a serious message. If you're speaking to a corporate audience, for example, you need to use a font that complements the serious, complex nature of the message. But you also need to make your presentations stand out — and that's difficult when you're restricted to the same old fonts that all of your competitors are using. Xara Cloud allows you to choose a main corporate font, and pair it with a few complementary fonts of your choosing.
Deliver Your Message Accurately with Clear and Defined Fonts
There are several design elements of any document or social media post that needs to be perfect if your message is going to be received. The font you choose is one of the most important. After all, if your audience can't read what you're saying with ease, they might give up and look to one of your competitors for the information they need. Xara Cloud gives you a selection of readable, easy to understand fonts that make your documents both effective and visually appealing.
Give Your Documents Their Own Unique Look
There are times when using a selection of complementary fonts is the best way to make sure your message is received by your customers. With Xara Cloud, choose the main font for your text, and select few others in order to grab and retain the reader's attention. The design interface also comes with a range of preset headings, all with their own specific font. Paragraphs, quotes and every type of heading and subheading has its own font — making your documents leap from the page or screen.
Create Unique Documents with Text Panels
Xara Cloud comes fully loaded with a selection of pre-designed text panels. Rather than spend time choosing font, text size and text color, choose one of the ready-made panels to speed up the design process without compromising quality. These panels can be positioned exactly where you need them and filled with your own content. There's no need to worry if they don't deliver the look you want because each element of the text panels can be changed according to your needs.
"Access all the fonts you need to complement your brand and create documents that stand out from the crowd!"
Teams that trust us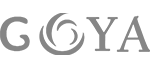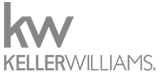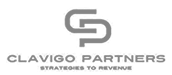 "As a startup, we are starting to create our identity and establish our brand. It's critical that our website, marketing materials, and social media content are of the highest quality to win trust with users. Xara gives any employee in Proximate to create visually stunning documents like they are a professional designer."
Ross Andrews
CEO & Founder of Proximate
"Xara has made the output I created for my clients MUCH more professional, improving my image with them. After showing a client just a draft they actually mentioned the improvement. Xara has made me better with my clients."
Walter Westervelt
Sales Consultant at Clavigo Partners
"I can instantly create beautiful product presentations. The variety of templates guarantees a great and unique look."
Laura Krüger
Marketing Communication Manager at Magix
Get started for free
14 -day free trial | No credit card needed
You will be on your way to creating branded documents and designs that can transform your business