Design Collaboration Tools
Creative collaboration simplified
Your team is more productive when it works in sync. Create a consistent brand by communicating and organizing everyone by default. Every file, asset, and comment relevant to their work in one place.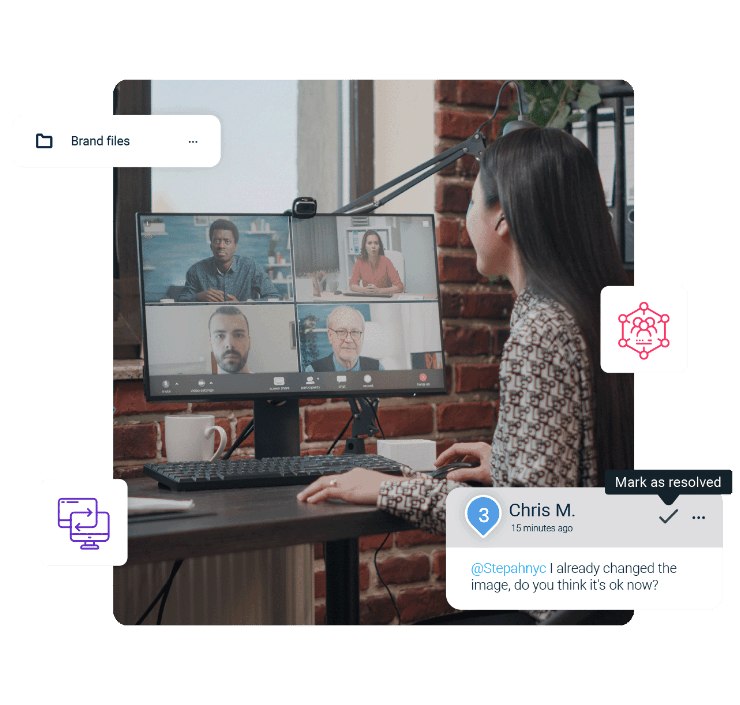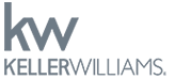 Honestly, is this how you want to run creative projects?
Endless iteration rounds, feedback scattered over Slack, Teams, other apps, and daily meetings to stay in the loop. Is this the most productive way to collaborate with your team?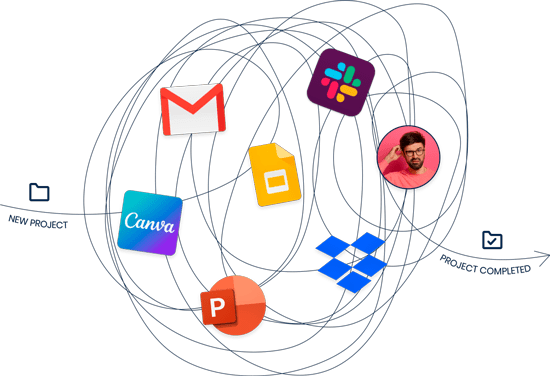 Clarity from start to finish.
Move projects forward with clarity about what has been done and what comes next. Find all the assets, conversations, and people relevant to your work, within your projects.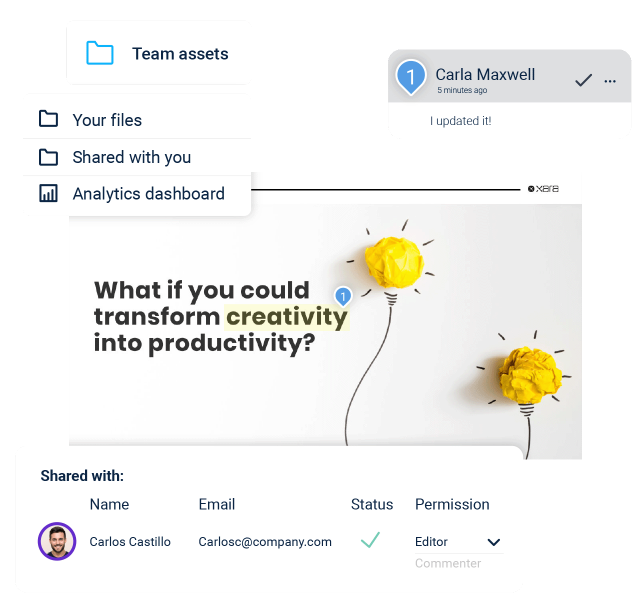 Always on schedule together.
See progress in real-time by inviting your team to edit or give feedback. Keep everyone in the loop by tagging them when their expertise is needed, and marking as resolved when their tasks are completed.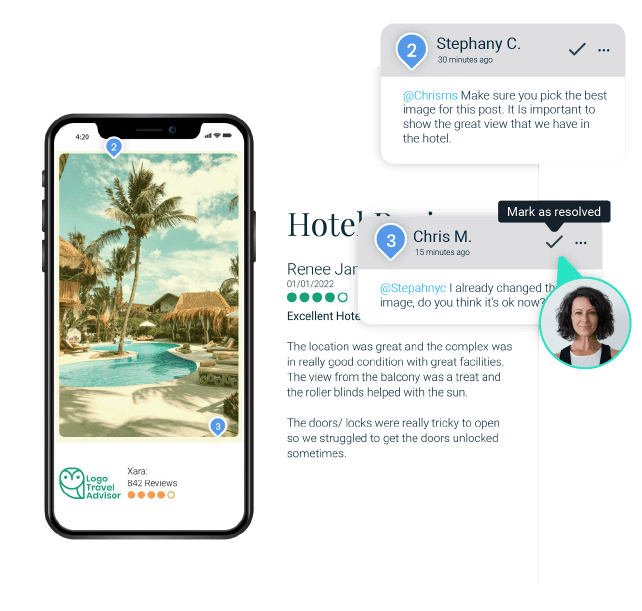 Elevate the quality of your results.
Forget about the endless revisions and wasted resources. Replicable templates, lock elements, and enforce branding empowers everyone to create faster without compromising content quality.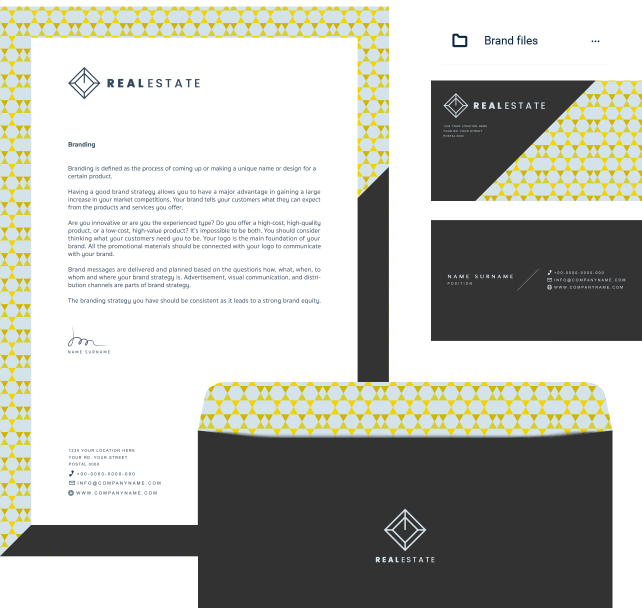 Your Digital Asset Library is powered by:
Real-time or async editing
Create a single source of truth and invite people to work on your documents.
Notify teammates or clients when you need to finish a task and get their approval.
Create templates and choose which elements can be modified by others.
Keep all your creative assets & docs in one place for better access and control.
Organize your team, decide who can access what files and who can make changes to them.
Gather all your feedback in one place. Leave comments on specific items—image, text, logo, and resolve them when it's no longer relevant.
Automatically brand your content and enforce your brand guidelines without hassles.
Seamlessly connect with your marketing stack and cloud drives to deliver better work, faster.
Mention a colleague in the comments and notify them to complete work faster.
Doc sharing & Permissions
Share your documents with your whole team, a single user. Allow guests to edit, comment or view specific elements of a single document.
Get insights on how your content is being used, who's vieweing, what they're looking at, when, where, and for how long.
Add consistency to your brand by creating replicable branded templates with all your brand elements and structure.
Ready to simplify your online collaboration?
No credit card or phone number is required for a free account. 
Unlimited access for 14 days
1-minute signup.
1600+ templates to explore.