Brand Asset Management
Quit having to dig around for creative assets!
Xara simplifies your creative work by centralizing and organizing the content your team needs to get from draft to final delivery. Find, access, distribute and add value to your creative inventory.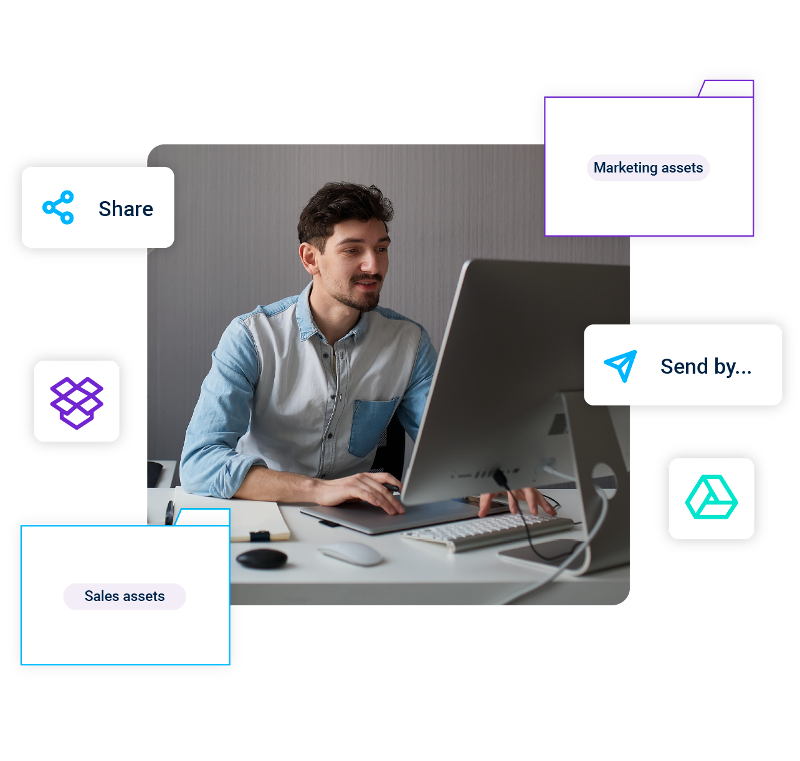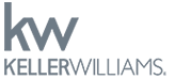 Turn chaos into confidence
Most teams waste 16% of their time looking for files scattered across drives and channels. Give your team a place to easily access, share and add value to their work, consistently.
16% of your time is wasted looking for files.

50% of those are never found.

$38,000 per year wasted looking for files.
Creativity is was messy.
Now your team can get organized, work on, and distribute any important assets in one place. Everything is centralized and sorted from logos to entire projects in a simple Digital Asset Management system.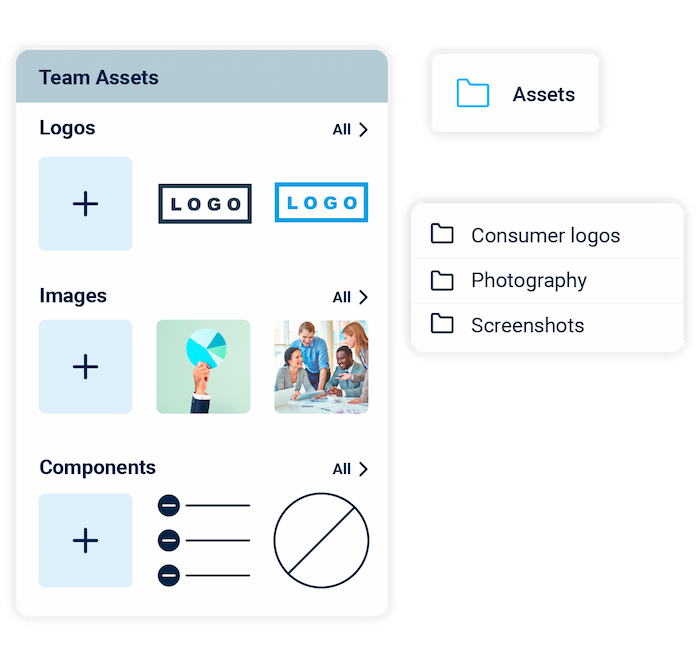 Deliver better work together.
Don't choose between speed and consistency. With team folders, commenting, accessibility & full editing control, micro managers and messy folks collaborate with ease and clarity.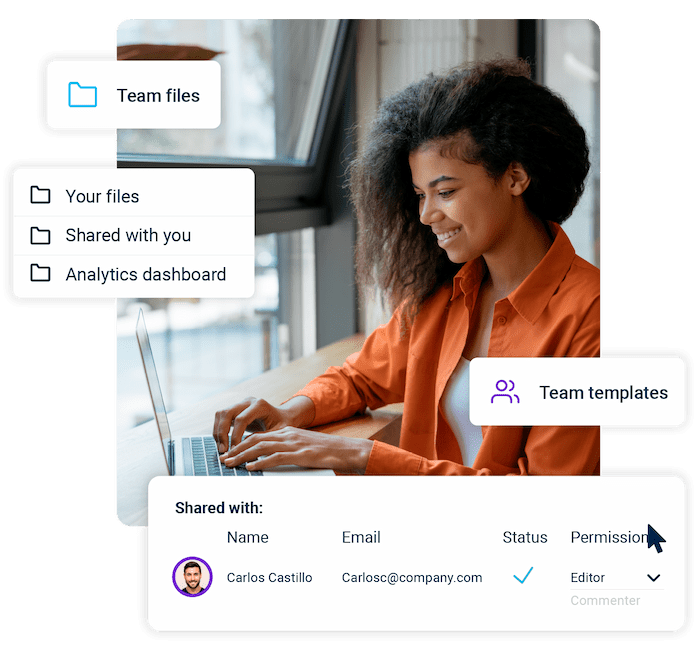 Scale your brand's visibility.
Your brand's quality grows with your creative assets and docs inventory. Automatically apply your brand assets to your documents, so they always represent your business exactly how you want it.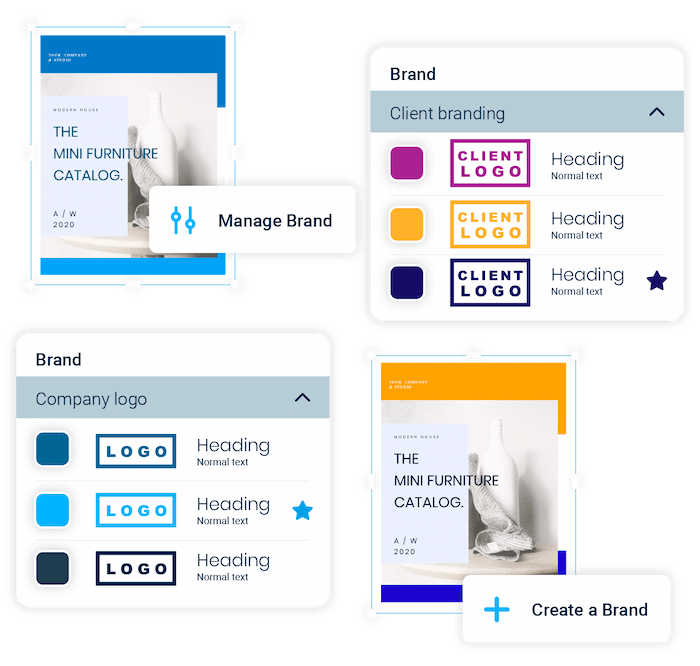 Transform your assets.
Good content isn't one-size-fits-all. Easily maximize the value of previously static docs and creative assets by editing and changing formats and sizes with one click.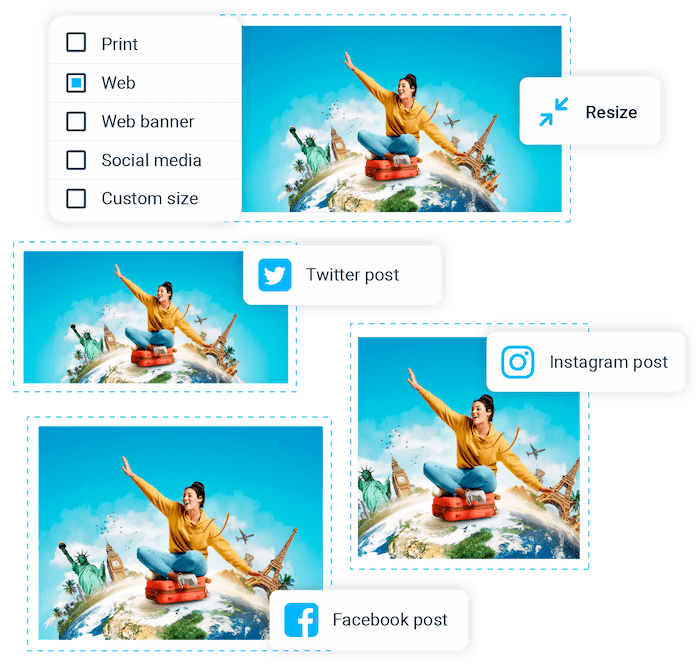 Start organizing your content today.
Easy access and distribution of your creative assets.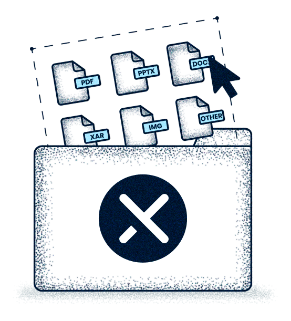 Your Digital Asset Library is powered by:
Keep all your digital assets in one place for better access and control.
Branded asset distribution
Distribute the latest version of your branded templates and branding in one place.
Make your brand memorable, without having to think about it.
Decide who can access what files and who can make changes to them.
Update files you've published instead of re-uploading. Download in any format.
Bulk import any file type
Import and export any file: PDF, Word, Google Doc, Jpeg, Png, SVG or HTML.
Your logos, images, components and documents are organized by file type.
Seamlessly connect with your marketing stack and cloud drives to deliver better work, faster.
Creative asset distribution
Pictures, logos, and merged assets made visible and easy to share.
Keep your creative assets visible in your document, or ready to distribute.
Save images, text, and tables to give users context and more possibilities.
Contributor notifications
Notify contributors when assets are made available or when they are required.
Ready to take control of your content?
No credit card or phone number required. Start creating instantly — 1 minute signup.