Building a consistent brand has never been this effortless.
Easy brand management for busy teams. Xara automatically brands your documents and unifies your assets in one place, so you can focus on strategic work.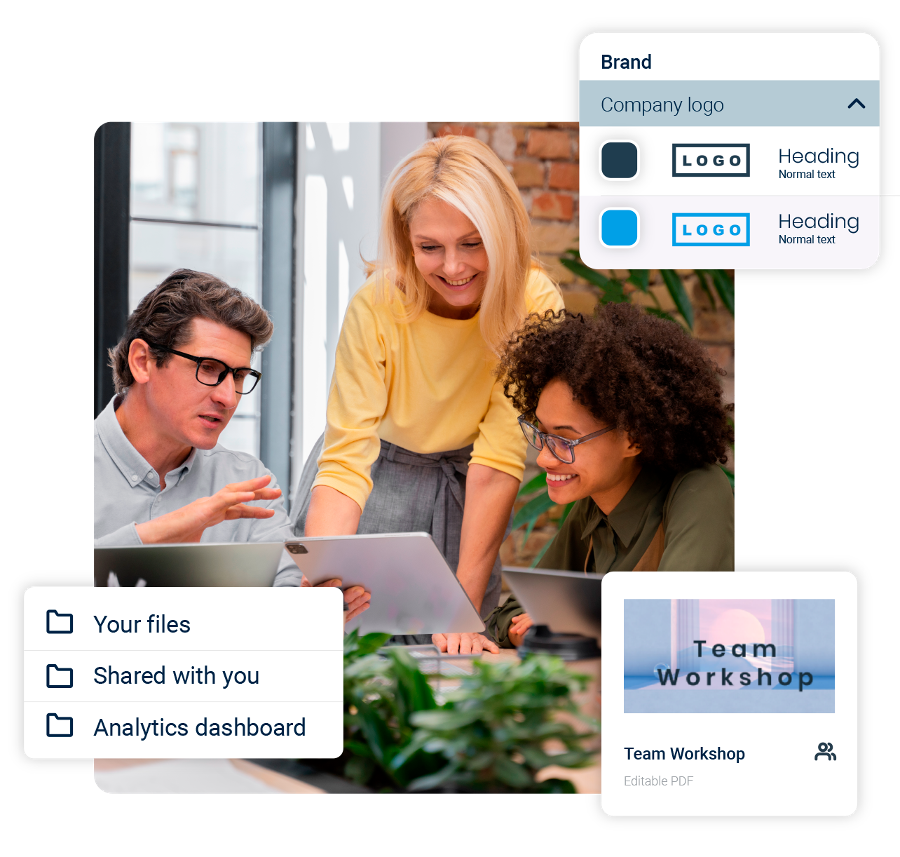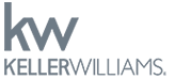 Now there's no excuse to go off brand!
Keeping your brand assets updated and controlling who's using what in Google Drive is a full-time job. Let's put an end to people running amok with your brand.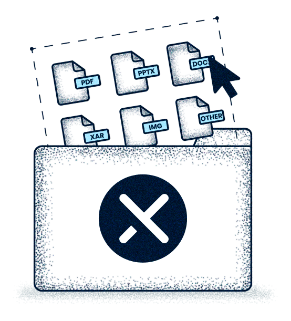 Brand management without the management.
Anyone in your team can build professional content while automatically staying on-brand. Your latest brand guidelines sync up to thousands of professionally designed templates to deliver campaigns, projects, and content that accurately represent your brand.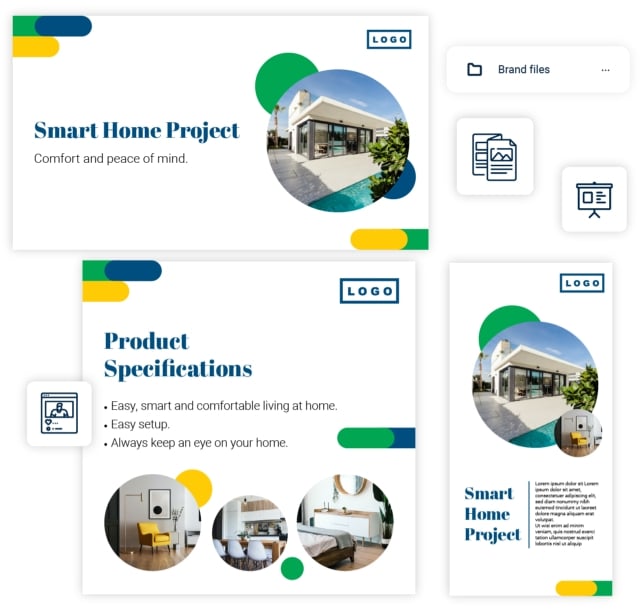 Instant brand consistency across content.
Empower everyone to create custom content while automatically staying on-brand. Xara makes it easy to keep brand resources updated and everyone using them in sync.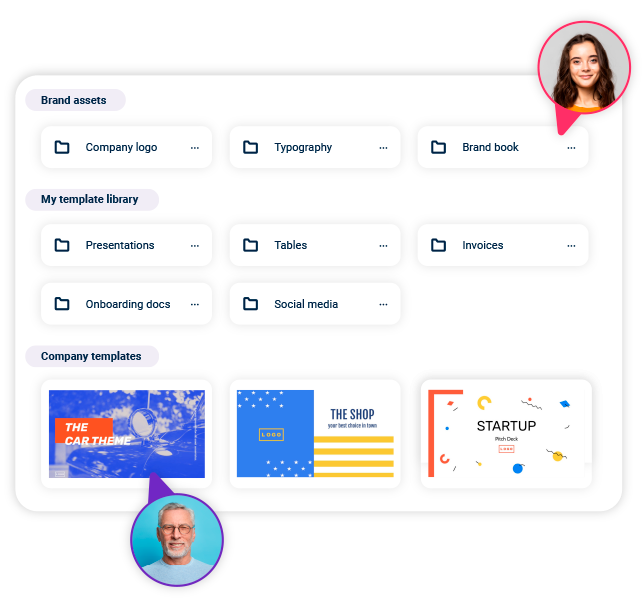 Accelerate your marketing.
Scrambling to find assets? Designers constantly working on minor edits? Let marketers create, distribute and collaborate on content with a centralized asset library and customizable brand-approved templates.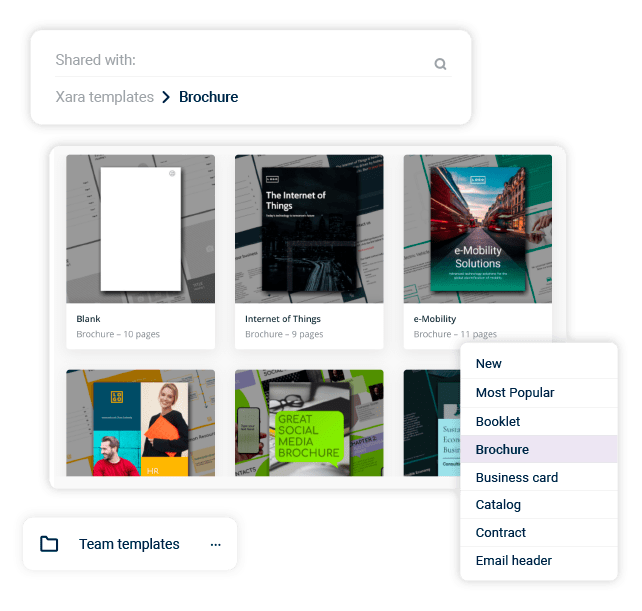 Say goodbye to outdated branding.
Instantly roll out brand updates across your company. Next time anyone creates a document or opens a previous design, the new brand will be automatically applied.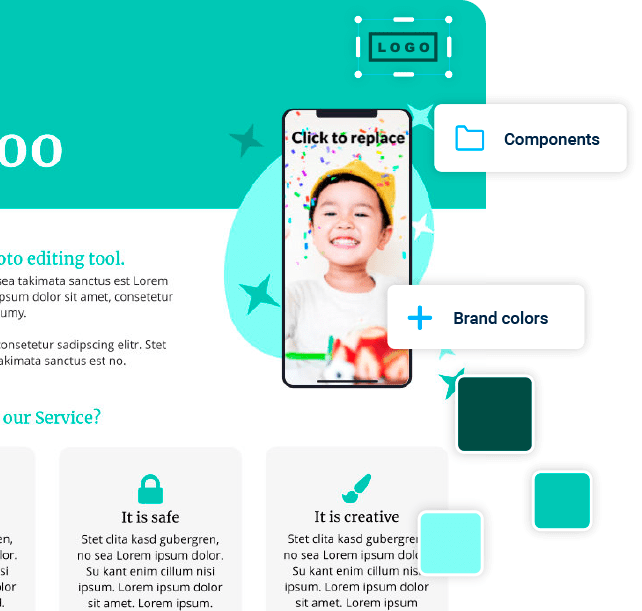 Your Brand Management Platform is powered by:
Brand book centralization
Keep all your brand assets in one place for better access and control.
Make your brand memorable, without having to think about it. Create replicable templates with your logos, fonts, brand colors, and dimensions.
Make your brand memorable, without having to think about it. All your content is automatically branded.
Decide who can access what files and who can make changes to them.
Make it easy to create content while keeping your brand intact. Control what elements of your content, users can modify.
All your branded content centralized and organized in one place means full visibility of your content and less design requests.
Lockable templates let you decide what parts of your template can be customized, removed or added by others.
Switch brands and themes while keeping your branding consistent across content, instantly applying it to all your documents.
Ready to grow your brand?
No credit card or phone number required. Start creating instantly — 1 minute signup.