How to Use Real Estate Keywords to Your Advantage
Think for a moment as a buyer or seller in real estate transactions. Forget that you are a real estate professional and consider things from your clients' perspectives.
What are they usually looking for online when it comes to real estate? What are the questions they will need answers to? What do they need to know before they even reach out to you or other agents? What are the media, platforms, and channels they are likely to use to seek answers?
You are probably prepared with answers to their burning questions and you have plenty of valuable and engaging real estate content to educate your audience. But paying attention to content optimization and creating content with keywords in mind is equally important.
Why SEO Real Estate Keywords Matter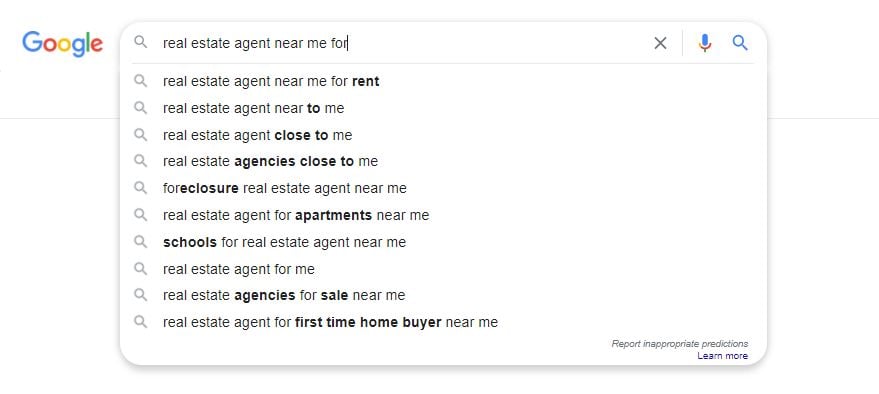 Did you know that 97% of homebuyers used the internet to look for a property? This explains why 43% of recent buyers took to the search engines to explore new properties for sale. With real estate going digital, capitalizing on real estate keywords has become more important than ever.
Keywords and keyword phrases are the words or groups of words that your audience is looking up online when it comes to real estate — in the language they use while typing in their search. They could represent topics, specific information, or answers to their questions.
Topics: direct buying, seller financing, commercial real estate lending.
Specific information: housing prices, US housing market, real estate as investment.
Questions: what is industrial real estate, how much do real estate agents make, when is the best time to sell a house.
Keeping track of real estate keywords helps you make sure that the content on your blog and website captures some of that search intent. In turn, you can engage with prospects that find your content through search engines. These users are very important because they are more willing to engage — after all, they actually found answers to their questions through your content.
As such, creating content that your audience finds valuable and entertaining is not enough. You have to make sure that you understand and write with your target audience in mind. So researching keywords and staying on top of people's search intent is a must as you plan and craft your content.
How to Monitor Real Estate Keywords
Staying on top of real estate keywords is not a one-and-done endeavor. It implies doing your research on an ongoing basis and finding new ways to capture some of that search demand. To this end, there are some tools and tactics you can use to optimize and update your real estate keyword strategy on an ongoing basis.
1. Use Google Results to Get Started
A lot of real estate agents invest heavily in keyword research tools to find out what Google tells them — for free. When you type in a search, keep an eye out for the results that appear in your search engine. To this end, check out the search suggestions, the top pages, people also ask, or related searches.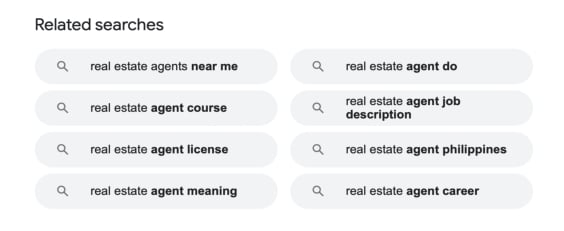 However, you should bear in mind that these are very broad searches and might not be very indicative for your own audience. Nonetheless, it's a good starting point for your keyword research.
2. Leverage Free Chrome Extensions to Zero In on Your Searches
SEO Chrome extensions are a great way to get more data out of your searches and see additional layers that help you glean more insights into the intent of your target audience. They are also easy to use, take up more space, and cost less, compared to paid tools.
Keyword Surfer, for example, allows you to see the estimated search volume for a keyword as well as the cost per click for your ad campaigns. Not to mention that you also get keyword ideas you can use to rank better. And all this for free.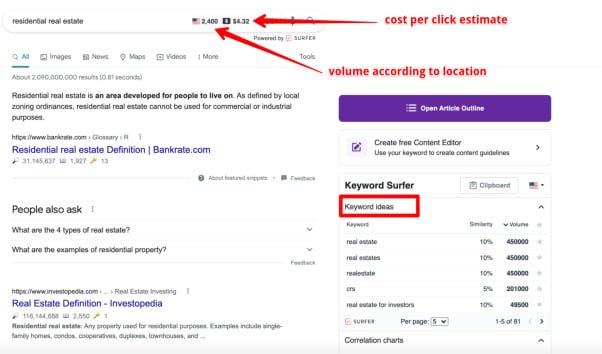 3. Monitor Your Competitors' Activity
If you're new to real estate and you're looking to grow your business fast, your competitors might help you get your SEO strategy off the ground. Monitoring their strategies can help you keep up with industry trends and identify potential competitive advantages. To this end, you can look at their current content strategy and social media activity, analyze their most performing content, and monitor the keyword they're already ranking for.
If you enter your competitor's domain in Ubersuggest, for example, you can see the number of keywords they rank for, the monthly organic traffic, the domain authority, and the number of backlinks. Moreover, you can see the top SEO pages as well as the top SEO keywords.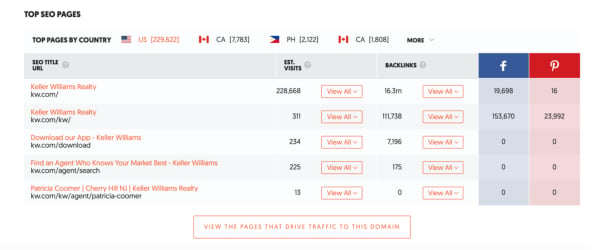 4. Keep Up with SEO Trends and Best Practices
We've said it before — keyword research is not a one-and-done endeavor. You need to keep an eye out for emerging keywords and topics in order to capture the search traffic in time. And of course, keyword research is nothing without a proper understanding of SEO best practices. To develop your SEO skills, you can check out Moz, Search Engine Land, or State of Digital.
To identify new trends and market opportunities early on, you can use Exploding Topics. It allows you to spot under-the-radar topics before they actually take off. As such, you'll always be one step ahead of the game when it comes to keyword research.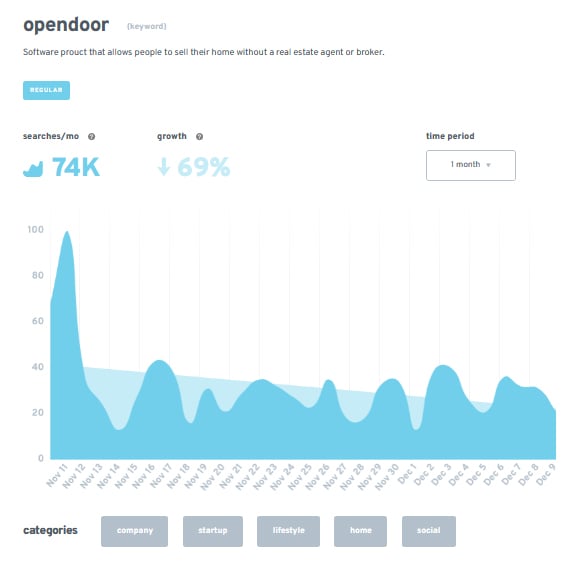 5. Learn to Measure Your Success
Once you've done your keyword research and started creating your content according to user intent, you want to know if it's working. However, you need to understand that measuring has to be taken into account from the planning stage and onward. So you want to be clear on what you'll be measuring and how.
The best way to get started with this stage is Google Analytics. It allows you to see where your audience is coming from, how long they stay on your website, and where exactly they go. Moreover, you can also measure specific conversions like newsletter sign-ups, lead magnet downloads, and so on. Not to mention that you'll see the keywords you're already ranking for.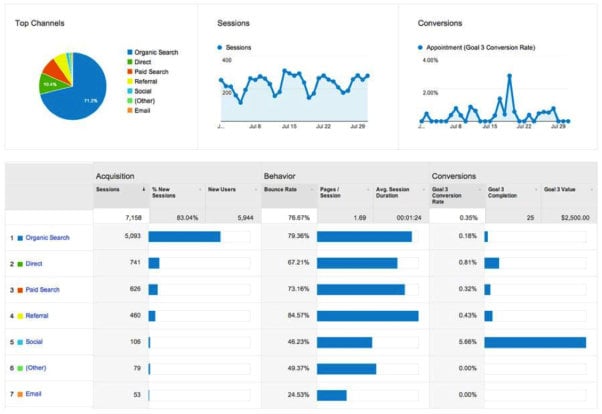 Try Xara Cloud for 14 days and discover
the results
No credit card or phone number required.
Start creating instantly — 1 minute signup.