These Are the 4 Best Social Media Platforms for Real Estate Agents
As the world becomes more digital, it's no surprise that real estate agents embrace technology tools at a fast pace in an attempt to find potential clients and connect with them.
According to the NAR's Technology Survey for 2021, 53% of realtors listed social media as the third most valuable tool, after eSignature and local MLS apps. This fact is not surprising, though. These days, people turn to the online environment first, as well as social media, to look for properties. Only after spending enough time researching, they contact a real estate agent to arrange a viewing.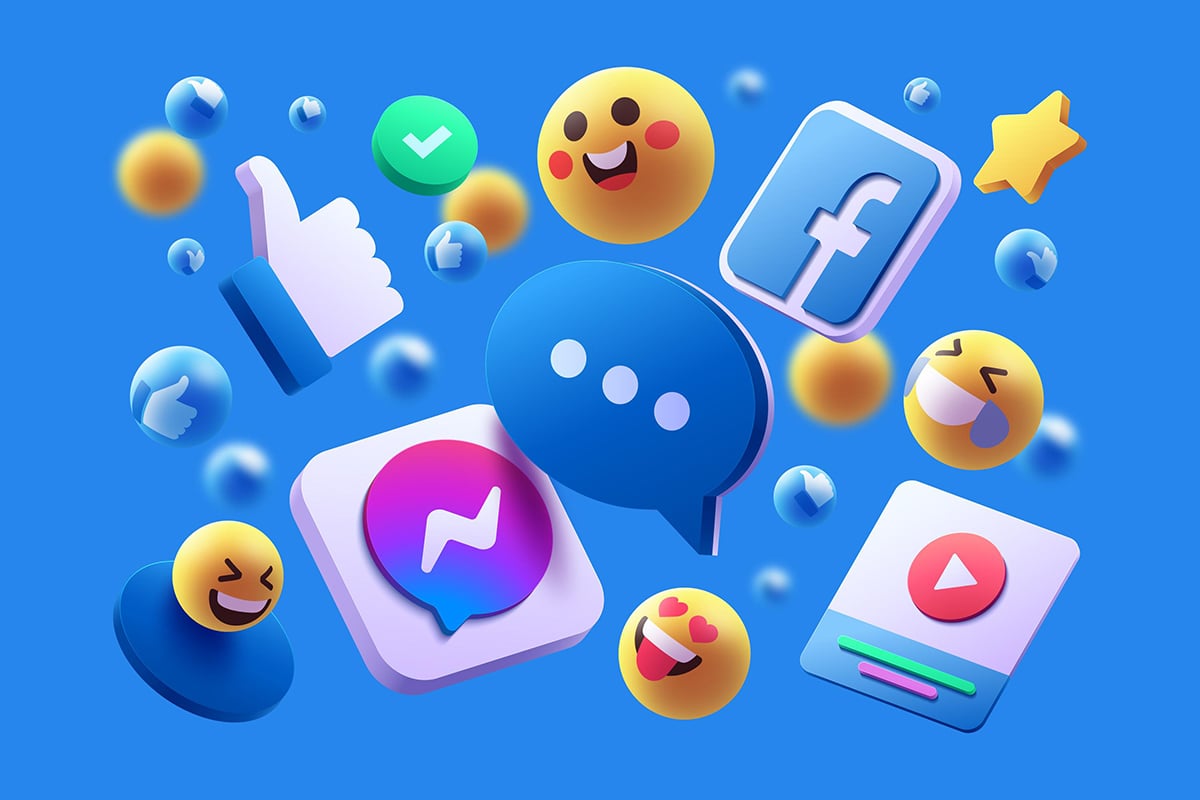 Therefore, the importance you give to social media can make the difference between closing deals and struggling to keep your business afloat. Luckily, it's within your reach to use social media for realtors to support your overall marketing efforts.
So what are the best social media for real estate agents? Let's take a look and explore a few ideas on how you can use real estate social media to your advantage. And if you need more ideas to attract buyers & sellers, check out this article: 30 Best Real Estate Social Media Post Ideas to Get Listings + Templates.
Reasons to Use Facebook for Realtors
This popular platform is probably the best social channel for real estate agents. There are many reasons for this, but here are the most important ones:
It's the social media platform with the largest user base — 190 million active users in the US and 2.85 billion worldwide, according to Omnicore Agency
It has built-in marketing tools that allow you to target specific demographics and neighborhoods
According to Hootsuite, ⅔ of Facebook users visit a local business page at least once a week. You can use this opportunity to connect and create relationships with repeated visitors to your page
Through organic reach and paid ads, you can increase brand awareness, gain more leads, and maximize listing views
Facebook Marketing Ideas for Real Estate
Now that you know why Facebook is the best social channel for real estate agents, you may wonder what you can do to maximize your marketing efforts. To help you with that, follow these tips:
Use the dedicated Facebook Marketplace for real estate to list properties for free and attract new leads. Anyone on and off Facebook will be able to see your listings.
Use the dynamic Real Estate ads to fine-tune your advertising campaigns and maximize your chances of targeting your ideal customer.
Use the Facebook Live tool to gain exposure and interact with your audience by creating virtual open house tours, drone footage of the property, Q& sessions, and other live events of your choice.
Use the Poll feature to find out what your audience likes and dislikes.
Reasons to Use Instagram for Realtors
There are 112 million Instagram active users in the US, and even though this number is smaller than Facebook, Instagram is one of the best social media platforms for real estate agents because:
6 out of 10 people visit Instagram at least once per day, and they spend an average of 53 minutes engaging with the content on Instagram.
It's visual — creating alluring pictures for your properties can be time-consuming, but people visit Instagram to see beautiful photos. So don't shy away from showcasing your unique properties!
It allows you to use local targeting, carousel ads, and hashtags to draw new people to your listings.
Instagram Marketing Ideas for Real Estate
Due to its visual appeal, Instagram is the best social media platform for real estate agents to generate new leads. So how can you use it to achieve that for your real estate business? Here are a few ideas:
Communicate your message through images and keep your caption short and to the point.
Post quality 15-second long videos for your beautiful properties to ignite people's interest. If you lack editing skills, FlexClip video editor can help you create a real estate video in minutes due to its well-made templates.
Create buzz around your homes or open house events by using the 'Story" function and give behind the scenes details.
Aim to become an influencer for your audience through the content you post and focus on engagement rather than the overall follower count.
Do your research and stay up to date with the hashtags your potential customers may use to find your business.
Reasons to Use LinkedIn for Realtors
Perhaps you wouldn't think of LinkedIn as your first choice of a social media channel to support your real estate marketing. However, before selling properties, you need to create connections with your future clients, and LinkedIn is a great place to achieve that. Here are a few reasons why:
According to Oberlo, 37% of US adults aged 30 to 49 years old use LinkedIn. Considering that this age demographic is very likely to look for and purchase a home, then using LinkedIn makes perfect sense.
Being active on this platform can help your business be perceived as a professional and capable agency.
It's a great B2B place to network, so you can connect with the best realtors in your local area and exchange expertise .
LinkedIn Marketing Ideas for Real Estate
Here are some ways for you to use LinkedIn to network and hone relationships with fellow real estate agents or prospects:
Engage in conversations on relevant groups to answer questions and promote what your area has to offer.
Since it's a social media platform used by professionals, it's a good practice to showcase your achievements and gain your prospects' trust.
Create a LinkedIn profile, both for your business and yourself. Having a separate account for your real estate agency helps you build credibility. It's also useful when hiring or posting valuable content (i.e. sharing your prime articles from your blog).
Reasons to Use TikTok for Realtors
Let's be honest: video marketing is king. As mobile phones became faster and more advanced, so did social media capabilities. And this made the video content industry explode. Not to mention the role that the Covid-19 pandemic had in revolutionizing house touring.
Real estate agents who want to build their brand and attract new clients can benefit significantly from using TikTok. Here's why:
Reach a Wider Audience: TikTok has a diverse user base that ranges from young adults to middle-aged consumers, giving real estate agents a substantial potential market to tap into.
Increase Engagement: Since TikTok is all about short clips and fun content, real estate agents can create more engaging videos to capture viewers' attention.
Boost Brand Recognition: By regularly posting content on TikTok, real estate agents can create a more substantial brand presence and make themselves more recognizable to potential clients.
TikTok Marketing Ideas for Real Estate
Here are some ways for you to use TikTok as a real estate agent:
Show Off Properties Video Tours: Real estate agents can use TikTok to create short video tours of the properties they are selling. This is a great way to showcase the features of a house or condo and give potential buyers a better idea of what they're seeing.
Showcase Your Business: Realtors can use TikTok to showcase their business, highlighting their successes and the positive feedback they've received from current and past clients. This builds trust and confidence in potential buyers and can be an excellent tool for marketing.
"Day in the life" posts will show potential clients what it's like to work with you. Increasing transparency and sharing a behind-the-scenes look at your work as a realtor will help build trust with your audience.
Financial Tips posts: Share your financial tips on social media and become a one-stop shop for savvy home buyers and sellers!

Try Xara Cloud for 14 days and discover
the results
No credit card or phone number required.
Start creating instantly — 1 minute signup.