5 Tips on Starting a Real Estate Business
Starting any business is riddled with uncertainty and excitement. You have your business idea and you can't wait to see it gain ground. Growth might not happen overnight, but it's advisable to cover all your bases from the get-go in order to set your business on the fastest path to profitability.
This is particularly true for the real estate sector. The sooner you make a name for yourself, the better positioned you are to grow and acquire new customers. Seeing that the number of real estate agents exceeds the number of houses for sale in the US, starting a real estate business does not come without its challenges.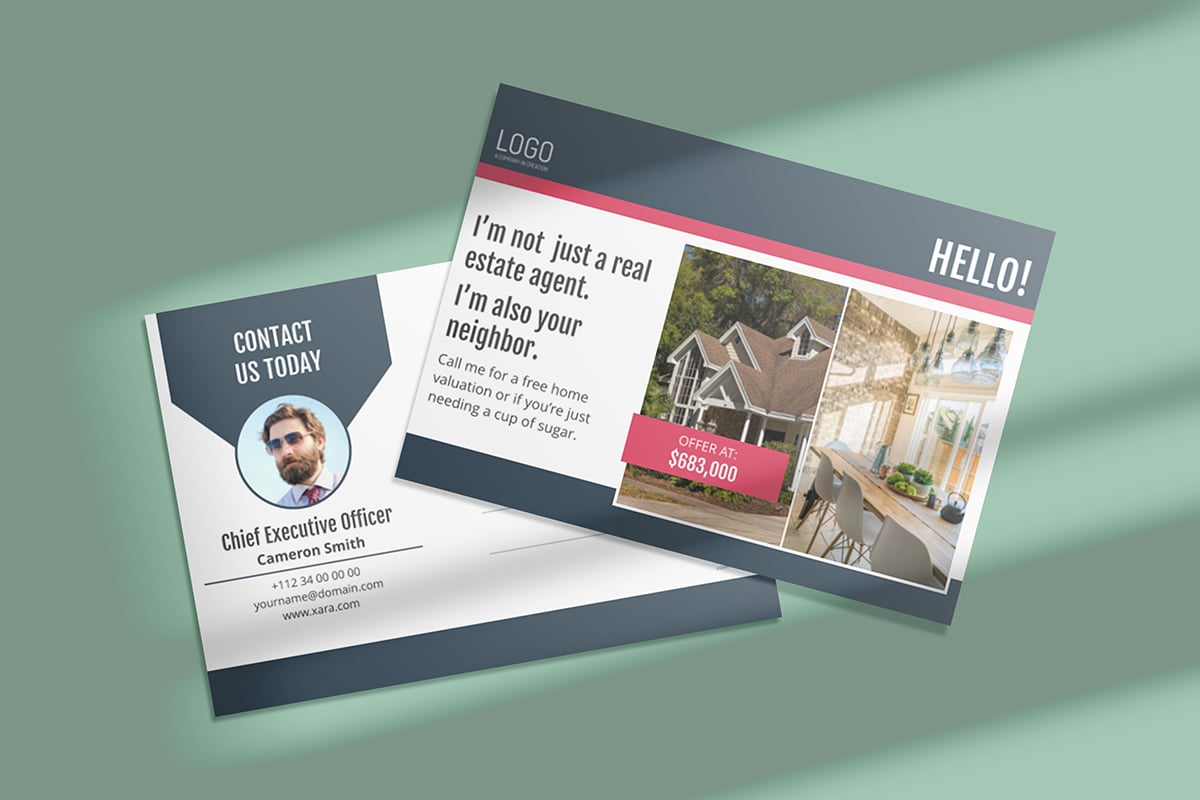 It could be a tight supply of new homes on the market, surging prices, or competitive pressures — all these factors contribute to your failure or success as you launch your real estate venture. To help you stay afloat and create momentum for your business, we prepared a set of tips to guide you through the early stages of your real estate business.
But before we delve into the tips you should have in mind, let' see what you need to do in order to lay the foundation for your real estate business.
How to Start Your Own Realty Company
Get a Real Estate License in Your State
Get a Real Estate License in Your State
You might have a knack for selling, but in order to sell real estate, you need to have a license. This can take between 4 and 6 months and implies taking a course and passing an exam, but each state has its own requirements. For good measure, it's advisable to contact the state's board of real estate agents and ask for additional instructions on how to obtain your license.
Taking this step definitely pays off, as 89% of real estate transactions happen through a real estate agent and a lot of states have a simplified process to facilitate licensing in an adjacent state.
Consider Pursuing a Realtor Title
Real estate agent vs realtor? A lot of people use these titles interchangeably, but they are actually not synonymous, In fact, real estate agents have to be members of the National Association of Realtors (NAR) to use the title Realtor and abide by its strict Code of Ethics. The NAR is the largest trade association in the US and thus, becoming a realtor can add credibility to you as a real estate agent.
In addition to this, you also have access to business tools, market research, and discount programs to help you get ahead in your career.
Join a Real Estate Brokerage
All real estate transactions are overseen by a supervising broker, licensed by the state to make sure everything is compliant with legal and ethical standards. You can opt for a national franchise, a local boutique brokerage, or even virtual brokerages. In any case, your guiding criteria should be company culture, compensation, and the possibility to work with other skilled professionals.
Starting a Real Estate Company: The Tips to Success
Tip #1: Invest in the Right Tools
Want to grow fast? Investing in the right tools can accelerate your growth and help you make the most of your time. This could mean working with a Customer Relationship Management (CRM) system to keep track of your leads, using a social media management tool to save time, or adopting an easy-to-use design solution like Xara Cloud.
Smart and flexible solutions allow you to adapt fast and do more in less time. Not to mention that they allow you to focus on more strategic tasks so that you are ready to scale your business.
Tip #2: Establish Your Business Goals
What type of clients do you want to work with? What kind of properties would you like to sell? And most importantly, where do these stand in relation to your personal goals? Your schedule might be different if you want to sell residential properties compared to commercial real estate. Make sure you factor this in as you set your business goals.
Once you've done that, it's time to develop a business plan and put everything on paper. A sound business plan will set everything in motion and help you make decisions easier further down the road. Here are some guiding questions that will help you inform your business plan:
What values and principles do you put at the center of your real estate business?
What sets you apart from the competition?
What are the things you will be accountable for in the business?
Who will handle the rest of the tasks?
Tip #3: Develop Your Marketing Strategy
If you want to succeed in real estate, you can't rely on word-of-mouth marketing alone. You need to develop a sound marketing strategy that supports your business goals and sets you on the fastest path to success. Luckily, there are plenty of tactics and platforms that can help you put your strategy into action and see results — fast. Here are some of them:
Tip #4: Assemble Your Dream Team
Once you have a strategy in place, you should assemble your dream team and start delegating. Remember the 70% rule in management? It means that if someone is able to do a task at least 70% as good as yourself, it should be delegated. To do this effectively, you should communicate clearly and make sure everyone has access to the same information to do their best work.
Learning this early on can lay the groundwork for your future growth. You may start by hiring someone in charge of marketing to help you reach more people. Or a financial advisor to help you allocate your resources. Or you simply need a VA to run your daily operations. Either way, having a dream team is likely to enable you to focus on strategic initiatives that will pay off in the long run.
Tip #5: Throw a Memorable Launch Party
Do you know what can get you instant exposure as a new real estate business? A memorable launch party. In fact, 61% of marketers consider in-person events to be the most critical marketing channel.
To make your event successful, don't forget to advertise it on social media, create eye-catching posters, and distribute flyers in your neighborhood. And of course, it doesn't hurt to ask your friends to help you promote it as well. All these tactics help you increase exposure and spread the word about your business.
Xara Cloud Will Fuel Your Real Estate Business Launch
It's no coincidence that our #1 tip to starting a real estate business implies investing in the right tools to fuel your growth. Xara Cloud is one of those tools. It can help you get your real estate business off the ground by enabling you to design branding materials with ease — in fact, no design experience is required.

Try Xara Cloud for 14 days and discover
the results
No credit card or phone number required.
Start creating instantly — 1 minute signup.