Design for everyone
Create visual documents the easy way - even if you don't have design experience!
We make it super easy for you.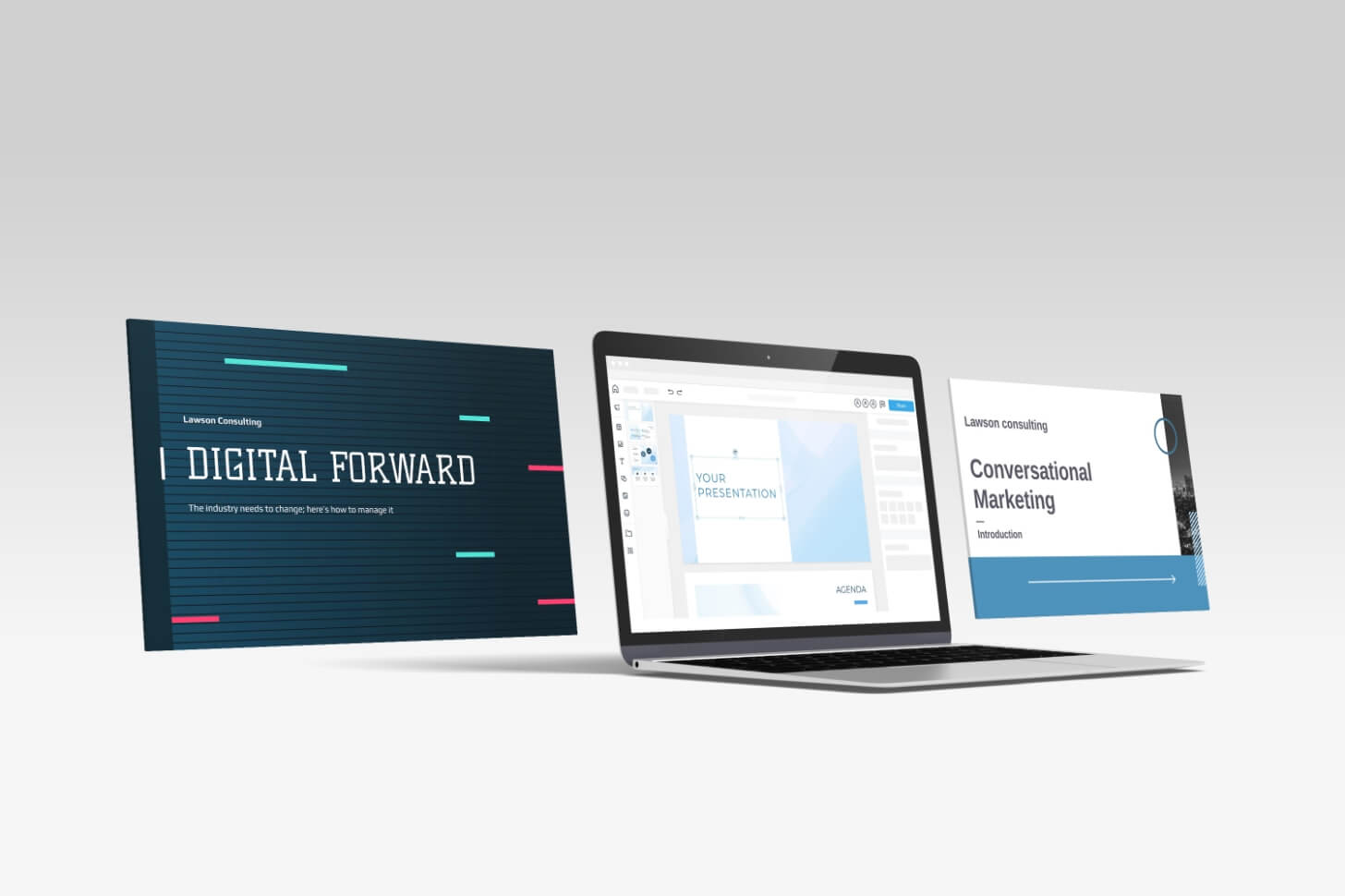 Templates
Avoid the guesswork by starting your design with
one of our professional templates.
Drag & Drop Design
Edit our templates with total flexibility to create
stunning documents in minutes.
Replace any image by dragging them directly from your folder.

Instantly change the look and feel by selecting a color palette and font style.

Resize to re-purpose your graphics for any medium and save hours of boring tasks.
Smart Components
Add visual elements to any document to tell your story.
With SmartShapes you can add a creative touch to your documents.

Flexible bar and pie charts to show your data in an interesting way.

Diagrams to create infographics or add to presentations and reports.
Photo Enhancement
An image speaks a thousand words. Enhance yours to make them shine.
Photo grids and photo panels to create an original arrangement in seconds.

Free image gallery with millions of photos to choose from.

Make your photos stunning with one-click filters, or advanced adjustments.
Are you a business?
Xara Cloud is not just a great choice to create beautiful documents and graphics, it can also help you to grow your brand and collaborate better as a team.
Brand Management
We make it super easy for you to keep your brand consistent.
Team Collaboration
Start working with your team the smart way.

The solution you need to create graphics and documents that represent your brand.