The importance of branding
Uncover What Draws People to Your Brand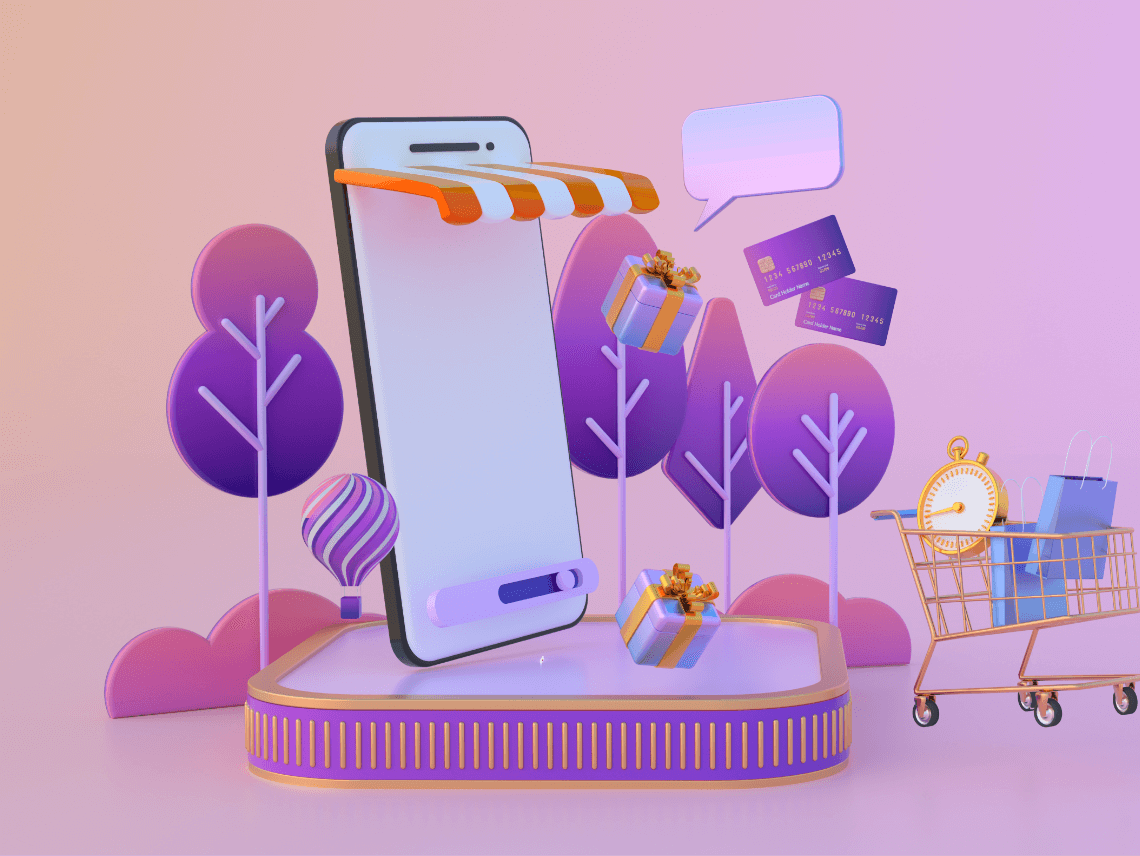 Before we delve any deeper into the basics of branding, let's take a closer look at one of the most successful brands out there today: Supreme. The company was launched in 1994 to serve the skateboarding and hip hop cultures of Lower Manhattan, New York City. But as the brand grew in popularity over the years, it also caught the attention of counterfeit competitors.
Supreme currently ranks as the most searched fake clothing brand in the world, according to SEMrush. To protect its name, the brand launched legal proceedings against various counterfeiting operations worldwide and plans to continue to do so. But the demand for fake products actually gives rise to a bigger question: why do people want counterfeit goods?
In short, it all comes down to the importance of a brand to consumers and the physical and emotional triggers commonly associated to a brand name, logo, or identity.
Most likely, consumers don't look at the functional traits of the Supreme apparel, but they make purchasing decisions due to hype and scarcity. So let's examine the importance of brand awareness in the consumer buying decision more closely.
Branding and Purchase Decisions
In any given situation, our decision-making process would probably be grounded in 3 major steps: gathering the information, considering the options, and making the decision. But when it comes to purchasing behavior, the decision-making process is not that straightforward.
In fact, studies show that 59% of consumers are most likely to make a purchase from a brand that is familiar to them. That means that they will likely skip gathering information or considering their options — they will cut straight to the chase. And when looking at past purchases, 21% admit that they bought a product from a brand they liked. This means that they went beyond product specifications and made a purchase decision based on the brand name.
This says a lot about the importance of brand identity to consumers, so let's explore the possible explanations.
Why Branding Matters to Consumers
1.Branding Goes Beyond the Business Aspect
As you know, product quality and pricing are not enough to help a business stand out in the eyes of the consumers. But branding goes that extra mile by allowing prospects to see beyond the transactional aspect of buying a product and get in touch with the human side of a business. As a result, branding fosters consumer loyalty and retention, and helps businesses position themselves better on the market.
And in addition to the audience, finding the right partner for the co-branding initiative should also be considered more closely. The risks associated with an unfortunate co-branding partnership are significant. When you partner with an opposite company or a controversial one can quickly put a strain on the end product, affect the brand image of both companies, and lead to higher costs. One strategy to avoid this could be to launch a co-branded product or service without much publicity or promotion and wait for the market time to respond to it.
2. Branding Provides Reassurance
Considering the number of decisions we make on a daily basis, sometimes safe is good. After all, most people want to know what to expect when making a purchase, and branding provides that reassurance. And if consumers experience a consistently positive experience with a brand, that reassurance can turn into brand trust and repeat purchases. In the long run, this means more sales and improved ROI.
3. Branding Speaks to the Senses
Generic products are everywhere. But adding appealing branding elements to them can help sway purchase decisions. An interesting logo, a stimulating color palette, or eye-catching brand imagery can sure help drive brand recognition and also enhance the customer experience. Why? Because it allows products to speak for themselves and stand out in the eyes of prospective.
4. Branding Fosters a Sense of Identity
A good brand story not only describes the motivation behind the launch of your business, but also helps consumers identify with your mission. After all, the brand story should help you turn consumers into brand advocates and foster a sense of identity around your brand. And if this ties into a great experience, consumers will tell everyone they know about your brand — wherever they communicate.
5. Branding Simplifies Decision-Making
As much as consumers appreciate a good brand, they also appreciate being able to gather information about a product, easily. A strong branding strategy allows businesses to convey information about their brand consistently in order to support prospects in their decision-making process. In short, good brands understand the needs of their target market and can respond to ever-growing expectations — consistently, across channels and touch points.
What's next for Brands?
Yes, the importance of brands to consumers simply cannot be overstated. By putting branding at the heart of the business, companies can create memorable experiences for their customers and make sure they come back. And they do — 86% of customers are willing to pay more for a great experience. And this includes consistent communication, across channels and touch points.
To keep up with increasing customer demands and provide on-brand experiences, businesses need to make sure that they are:
Relevant
Credible
Visionary
Appealing
Engaged
Creative
Doing so will not only help brands keep up with consumer trends, but they will also help them shape consumer trends in the future. And brands operating with strong mission and values have every chance to drive positive change through their brand manifesto. Especially since brand communication is not a one-way street — it implies establishing a connection with the target audience and demonstrating value with every visual or message.
Having explored the importance of brand name in consumer decision-making process, it's critical to understand that this is not something that can be achieved overnight. Establishing a brand identity is an ongoing process and requires brands to communicate their values consistently across the board. Once they do, they are one step closer to establishing a loyal customer base and improving ROI.
Whether you want to grasp the basics of branding for your new business, want to work on your brand strategy, are stuck with your brand visuals or want to find branding tips on how to grow your business, check out: