What is Branding
Discover the Tactic that Unlocks Future Growth.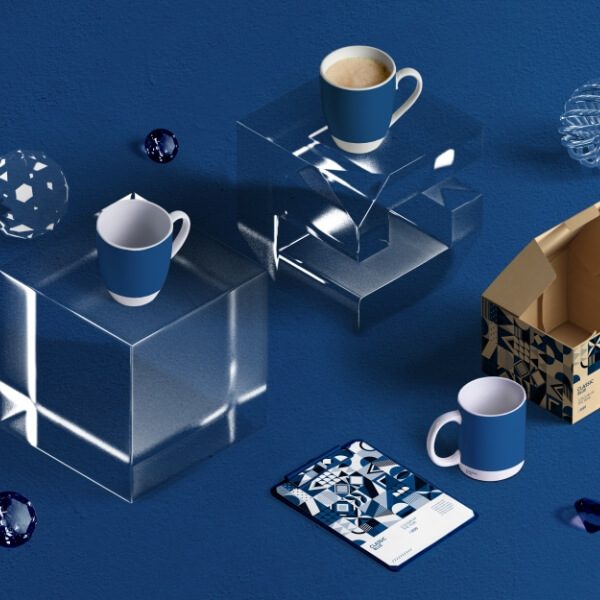 In an era of instant visibility, companies are under the spotlight like never before. Now, more than ever, they need to stand out from the crowd and strengthen their market share. And the stakes are high — customers are not purchasing based on product quality or price anymore. They are making decisions according to what they see. So they are looking at what you do. What you say. And most importantly, how you show your face to the world. The more recognizable you are, the better.
And since the public expectations of your company have never been higher, it's time to think about branding. Think about the aspects that underpin your competitiveness, what makes you unique, and how you would like to stay in front of your customers. Without a robust branding strategy, no company can achieve its full potential. Let's unconver what is branding all about and how you can make the most of it.
Be the Brand You Want to See in the World
Branding is a marketing practice that allows companies to represent themselves as a business — who they are and how they want to be perceived. This involves creating a name, symbol, design, or any other feature that can be easily attributed to the company and helps it stand out from the competition.
In short, branding is the visual representation that people have in mind when they think about a company.
Example: Visual identities of Brooklyn candle studio that represent the candle's unique scents.
This visual representation can be perceived in practical terms (e.g. "this candle smells of lemongrass") or emotional terms (e.g. "this candle helps me feel relaxed"). So it's not just about the quality of the products, but a combination of physical and emotional triggers that emerge once we come across a company name, logo, visual identity, or messaging.
The Brand in Branding
To unpack these 2 concepts, let's think about them this way: a brand is a thing, while branding is an action. Branding is the underlying process of creating a brand, while the brand is the result of the branding effort.
To develop your brand, you need to ask yourself: Who you are? What do you do? Why are you doing it? Who is your target audience? What needs do they have? How are you going to address them? How clear is your purpose? What makes you special?
Once the brand development is over, you get the brand identity, characterized by visual identity, corporate identity, customer communication, and tone of action. This underpins all of your marketing communications in order to stay brand focused and help people identify, recognize, and remember you.
Staying on Brand
Once you understand what is branding, you have to know that this is not a set-and-forget undertaking. First you have to narrow down your branding elements and then make sure to include them in all your communications. In this sense, create a brand style guide, or brand guidelines, as a foundation for how you communicate your brand — including the visual and written messages.
This should include:
Logos: full logos, secondary logos, and icons
Color palette: the codes for your primary and secondary colors
Typography: font, size, and spacing
Images: photos, illustrations, and artwork
Voice and tone: how to use language and emotion
Once you've established your brand style guide, make sure to share it across your organization with everyone involved in maintaining your brand identity — copywriters, designers, social media managers, customer representatives, or business partners.
Example: Our logo and core colors that differentiate Xara from competitors and help the team create a variety of color but on-brand content.
Any deviation from your brand style guide is costly and it defeats the purpose of building a unique and recognizable brand identity. How are you going to stay on top of customers' minds if the visual elements change every time they come across your brand? Branding consistency matters and working with branded documents is one way to ensure that you have a consistent look across channels.
And speed is of the essence. In order to drive engagement, you should post at least once per day across each social media channel. At this rate, your branding elements should be on point in order to foster the brand identity you wish to consolidate.
Popular Misconceptions
While brand and branding are two terms that get thrown around quite easily, very often some common misconceptions emerge that can alter what is branding commonly associated with.
Branding is managed solely by the marketing or branding departments — Incorrect! Branding should be infused across your organization and incorporated in everything that you do. Including employee training on how to answer the phone or communicate with prospects.
Your brand elements are your brand — This is far from true. A logo, for example, is part of your brand identity but it's not your brand. Similarly, your brand name or trademark may turn out to be a branding success, but they are not your brand.
Your online presence is your brand — Again, wrong. While you may use your brand or social media channels to control the way you are perceived by your audience, these channels are ultimately not your brand.
You need to be a designer to create branding elements — While a designer's work is highly appreciated, not every brand can afford one. But there are a lot of tools out there that can help you ensure branding consistency without the additional costs. You can use them to create your own branding and logo design templates to share them across channels.
Brand Up to Stand Out
Price, product quality, and customer experience are important — and expected — considerations when making a purchase. But they are not everything. Companies looking to strengthen their competitive agility should consolidate their branding efforts in order to find new ways to stand apart.
Quality branding at scale provides the differentiation that many seek in order to capture the consumers' attention in an increasingly crowded market. As a result, seizing the advantages of smart tools in order to streamline and advance branding efforts could help businesses ensure that they become the brand they want to see in the world.
Whether you want to grasp the basics of branding for your new business, want to work on your brand strategy, are stuck with your brand visuals or want to find branding tips on how to grow your business, check out: