Brand Positioning
Everything you need to know — How to Carve Your Presence in the Market and Make It Resonate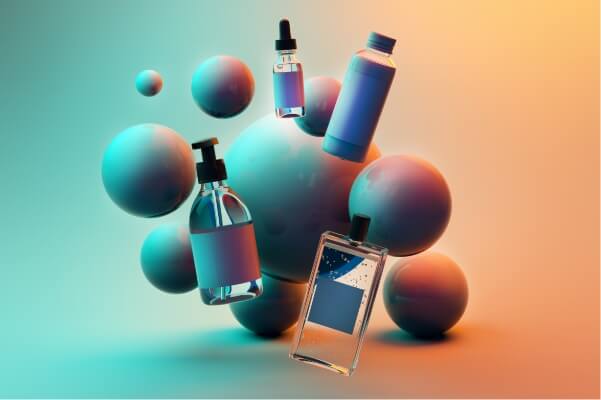 The brand is the heart of your business. This metaphor conveys a powerful truth that is increasingly relevant in the face of an ever-changing business climate. Because in essence, it assumes that 'the heart' is what makes everything else tick. As long as it keeps pumping, it brings everything to life.
And since the heart will always be relevant to the human experience, why should we expect anything else from the business world? To extend this 'heart' metaphor even further, let's ask the important questions: what brings a brand to life in the heart of the consumer?
It's brand positioning.
Essentially, your brand positioning is a statement that dictates how your brand is perceived. It should be tied to your product features but it must go beyond this — it should encompass what you stand for and the promise you make to your audience.
Brand Positioning Starts Here
To help you think about your brand positioning map, go back to your product offering. Imagine you are selling skiboards. Now, think about the following:
Features: unique bindings
Functional Benefits: added flexibility and performance while gliding on snow
Emotional Benefits: zen-like feeling while hitting the slopes
You could stop here, but most skiboard providers might already deliver on this promise. That's why you should aim for something higher, something that speaks to the aspirations of every skier — perhaps to push their limits and ski like a pro.
Example: Kjus is the innovative sportwear company with the unique fabric innovations.
Even if you don't know much about skiing or skiboards, you get the gist of how your brand positioning should work. But before you zero in on your features, make sure you tick the following boxes:
Prioritize Your Target AudienceYou know by now that having a clear target audience is essential for all your branding efforts. But as you position your product, you will find that your product might speak to more than just one audience: customers, influencers, employees, suppliers, investors. This is normal — just narrow down your list and prioritize it accordingly. If you target customers, your brand positioning should address their needs first.
Establish Your Frame of ReferenceIn doing so, you should look at the competing products, services, brands, or beliefs that currently hold the consumers' attention. After all, you have to know what you're up against. This might include need states that are more abstract but actually hold value for prospects. By understanding the frame of reference, companies can fully grasp the consumers' pain points and seize unmet opportunities.And you can even go beyond your goods and services. A good example in this sense would be Red Bull. They might sell energy drinks, but they do not function in the energy drinks "frame of reference" because they have gradually added entertainment features to their offering, thus expanding their competitive capabilities.
Example: Red bull's slogan "Red Bull gives you wings", signifies how the product can boost cognitiveand physical performance, that connect well with its target market.
Zoom in on the Features and BenefitsAfter you've determined your target audience and analyzed the frame of reference, it's time to focus on your product. This might require more time and resources, so it would be great if you could engage the entire organization in the brainstorming process.
By the end of the consultations, you should have a comprehensive list of all the product features (including the basics and the differentiators), the functional benefits, emotional benefits, and the added benefit that only your brand enables. Think of "skiing like a pro" envisioned in the initial brand positioning example.
Now that you've ticked all the boxes, the skeleton of your brand positioning statement could look something like this: For [target audience], [your brand] provides [a core benefit] to the [frame of reference] because [support].
To see this in action, we could go back to the initial skiboard example. Sometimes it could be difficult to find skiing gear that allows for the flexibility you need on the slopes [frame of reference]. For individuals that love hitting the slopes during winters [target audience], [your brand] provides unique bindings that allow you to easily glide on the snow, without the risk of ankle injuries [core benefit]. With these skiboards, anyone can ski like a pro [support].
How to Support Your Brand Positioning
Once you know how to position your brand, here are the top considerations you should have in mind in order to make the most out of your positioning efforts.
1. Never Skip the Reality Test
Your brand positioning might start in the boardroom during one too many brainstorming sessions, but it has to be valid in the eyes of the target audience as well. If you target customers, find out if your brand positioning actually addresses their needs by sending out surveys. Do they believe you? Are you relevant? Ask for additional feedback from your sales team and employees. This gathers important data that helps you stay positioned for the future.
2. Show, Don't Tell
This is particularly important when it comes to the emotional benefits. In fact, most consumers don't experience emotional benefits at a conscious level, so stating them as a fact might take away their power. In turn, try to communicate these benefits indirectly, by emphasizing some key features or establishing a creative mood and brand messaging.
3. Be Remarkable, but Don't Forget About Authenticity
Yes, you want to stand out through your brand positioning. But don't sacrifice your authenticity in the process. This means that you should be accountable, transparent, and realistic when expressing your core benefits. All while staying true to your vision, your product offering, and your target audience. Being authentic also implies keeping your customers' needs top of mind and responding to any concern they may have regarding your product.
4. Stay Human
Prospects want to buy from someone they know and trust. If you are an expert in the field, make sure your target audience understands this. To this end, aim for creating experiences that allow prospects to interact with your brand. You could sponsor an event, support a cause, or organize a public speaking appearance. Either way, you have to be where your audience is. Help them see the expert within and enhance your presence on the market.
5. Keep Your Audience Informed and Inspired
his is when you highlight your uniqueness, without skimping on credibility. To this end, you have to create opportunities to prove your unique benefits and why you stand out in the crowd. Find out where your target audience seeks inspiration and increase your exposure on those platforms. Slowly but surely get in their circle of influence so that they understand your unique offering.
Stay Positioned for Success
Having gone through the brand positioning definition, examples, and what to consider as you get started, it might seem like a lot to take in. But each business has a unique positioning journey.
From concept to articulation, your brand positioning is central to driving customer perception. That's why it's important to take your time and be forward-looking in your brand positioning efforts. After all, they allow you to carve your name in the marketplace and showcase what your brand is known for.
Whether you want to grasp the basics of branding for your new business, want to work on your brand strategy, are stuck with your brand visuals or want to find branding tips on how to grow your business, check out: