9 Top Real Estate Niches You Can Target In 2023
In a competitive market such as real estate, it's essential to find your focus and not try to be everything to everyone. By finding real estate niches that work for you, you can stop competing with giant real estate companies and get better results.
Once you find that perfect niche, targeting the ideal clients can be done using real estate marketing resources, templates, and marketing documents tailored to bring you the best results.
In this article, you'll learn how to choose your niche and some real estate niche ideas to consider for the upcoming year.
Here are some real estate niche ideas you can target right now to maximize your profits and quickly get clients.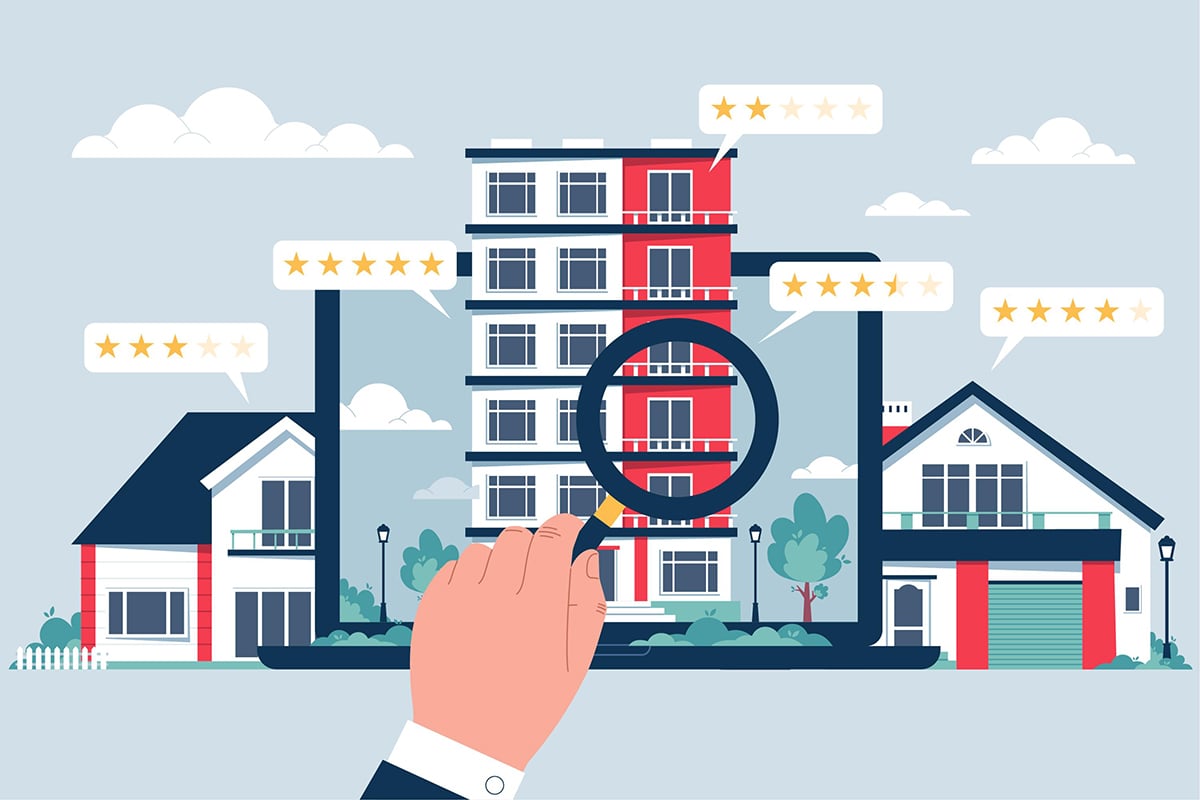 What Is A Real Estate Niche?
A real estate niche is a specialized market within the broader real estate industry. It involves focusing on a specific area, client, or property type. For example, agents can target luxury homes, commercial properties, or first-time homebuyers.
How Important Is Finding A Niche As A Real Estate Agent?
Finding a niche as a real estate agent can benefit your career in many ways.
By specializing in a specific market or property type, you can differentiate yourself from other agents and become an expert in your area.
This expertise can attract clients looking for your niche services, leading to more leads and sales.
Besides, focusing on a niche allows you to provide higher customer service. Because you have specialized knowledge and experience in your client's particular needs. Yet, you can build deeper relationships with potential buyers and sellers.
How to Choose a Profitable Niche in Real Estate?
If you're looking to choose profitable real estate niches, here are some questions you need to ask yourself:
What type of property do you prefer to work with?
Consider the types of properties that you would prefer to work with and represent. That could be anything from residential properties to luxury properties or commercial ones. Do you know a lot about single-family homes? Condos? Mobile homes? Choose your preferred type of listing for your real estate business.
What type of client do you know the best?
For instance, if you have experience working with first-time homebuyers, you may want to focus on that niche. Or if you are a social media guru, targeting millennials might be a great fit for you. You may want to find homes for retired military members, veterans, or disabled people. Consider your values, passions, personality, and interests to find a suitable niche.
What is the demand for this niche in the current market?
You need to research the demand for the niche you're interested in to ensure it's profitable. It's not enough to have a passion for a particular niche if there is no demand for it in the current market. To find the niche that works best for you, you can use tools like Google Trends to see what are the most searched-for real estate terms in your area.
How saturated is the market for this niche?
You also need to consider how saturated the market is for the niche you're interested in. Don't choose an oversaturated market. It might be challenging to stand out from the competition or to establish yourself as an expert. To assess the current market for your niche, use Google to search for industry reports, market analyses, and active listings, among other relevant information. Additionally, search for real estate agents who specialize in that niche in your area to determine how many there are and how long they have been in business.
What is the potential for growth in this niche?
For example, if you choose to focus on new construction properties, research whether such properties have potential in your neighborhood or are likely to be developed in the future.
Do I have the skills and resources necessary to succeed in this niche?
For example, if you're interested in working with renting properties or luxury real estate, you must ensure that you have the necessary knowledge and experience.
By asking these questions and researching, you can decide which real estate niche is right for you. Keep in mind that what works for others may not work for you. It's essential to find answers that are specific to your local area, county, or state.
The Most Popular Types of Real Estate Niches
1. Location-Based Niches
Location-based niches are among the most popular in the real estate industry. You can concentrate on a specific geographic area, zip code, city, or county as a realtor. By focusing on the local area where you live, you can establish trust and credibility with potential clients. Research all aspects of your local area to better serve your clients.
One of the benefits of a location niche is that you can capitalize on your past success stories through referrals. Potential customers will likely trust you to find their dream home, given your success in helping others in the same neighborhood.
To succeed in a location niche, you must develop a solid online SEO presence targeting local real estate keywords and a robust real estate farming strategy.
2. Type Of Clients
Do you want to assist with selling, buying, or both?
You can specialize in finding new homes for brand-new empty nesters or real estate investors. Or, you may be interested in helping families sell their previous homes. To determine which niche suits you best, research your local market. For example, while you may prefer to help luxury investors, it may not be a good idea if the inventory of luxury properties is low in your local area.
Remember that you must reflect your niche in your real estate marketing materials once you choose your niche. You must also develop marketing strategies to market properties or reach potential clients effectively. You must think about it thoroughly.
In any case, Xara Cloud can help you create stunning branded materials through our marketing center.
👉 Sign up for Xara Cloud and start your free 14-day trial now!
3. Type Of Property Niches
Several types of real estate properties exist, including residential, commercial, hospitality, industrial, and land. Each of these types can have different categories within them. If you focus on residential properties, does that also include rental properties? Do you want to specialize in home or also apartment buildings?
While some options may seem attractive, such as luxury properties, it may not always be the best idea. Suppose you live in an area with plenty of successful agents. Is there truly room for more? Do your research when choosing your niche market to avoid being unsuccessful.
9 Most Profitable Top Real Estate Niches To Consider In 2023
1. Resort and Vacation Homes
The market for resort and vacation homes has been continually growing in the last few years. People are becoming more interested in buying a second home in tourist areas as the vacation rental industry is on the rise. Also, due to the rise of remote working, people can work from anywhere in the world. As a result, many are now looking to jump on the "workcation" trend.
If you live near a tourist area, specializing in finding and selling vacation homes might be the perfect choice for you. It's a highly profitable market, as most clients are looking to make an investment: a house they can use themselves while on vacation and rent the rest of the time. This niche also allows agents to work with a diverse range of clients from all over the world.
Image source: https://www.pexels.com/photo/bath-clean-holiday-hotel-221457/
2. Luxury Homes
Luxury is the one area that is the least affected by economic fluctuations, and because of the higher per-transaction commission, luxury homes are one of the most profitable real estate niches out there.
While it's not for everyone and might be hard to enter, if you have the skills and determination, this can be your perfect niche.
Luxury homes are harder to find and market because they require targeting a specific audience, but don't let that discourage you. With the right tools, knowledge, and mindset, you can also succeed in this field.
Image source: https://pixabay.com/photos/villa-faensen-eschweiler-house-4367099/
3. Eco-Friendly Properties
Eco-friendly proprieties or sustainable real estate properties are also on the rise, as more and more clients are concerned about reducing their carbon footprint. To become a successful green real estate agent, educate yourself in the field and start looking for LEED energy-efficient homes. This niche also aligns with the growing trend toward environmentally friendly living.
Eco-friendly houses are also harder to market since the niche is relatively narrow, but using suitable targeting options can help you get customers interested in a sustainable lifestyle. Besides, targeting eco-friendly homes can be interesting because it appeals to environmentally conscious buyers who are willing to pay a premium for sustainable and energy-efficient features.
Eco-homes are still a very narrow niche, so for now, you might want to consider it along with other real estate niches to be profitable. Nevertheless, the future is definitely green, and being among the first real estate agents specializing in green buildings will give you an advantage in time.
Image source: https://pixabay.com/photos/eco-green-building-environment-5305520/
4. Commercial Properties
Real estate agents specializing in commercial properties are getting the highest incomes, so it's one of the top real estate niches worth checking out.
Being a commercial property agent is different from residential real estate since the business environment is more dynamic and challenging. But if you have the right mindset and are willing to invest some time to learn the specifics of this niche, it could lead you to the success you are looking for.
Image source: https://www.pexels.com/photo/curtain-glass-building-1422408/
5. First-Time Home Buyers
Helping first-time homeowners is not an easy task. We've all been there. As a real estate expert, you must guide them through the entire process, calm their anxieties and fears, and ensure they are 100% happy with their acquisition.
It might be a challenging niche, but if you are patient and empathic, and willing to do the hard work, you might have what it takes to succeed in this industry. It's also an enriching experience since you are helping people change their lives and buy the homes they've always dreamed of.
The commissions are not that spectacular, but the market for this real estate niche is more extensive. And, it's easier to develop marketing strategies to find you the right customers.
Image source: https://www.pexels.com/photo/brown-and-gray-painted-house-in-front-of-road-1396122/
6. Architectural Niches
If you are passionate about architecture, educated in this field, or willing to invest time to learn more about architectural real estate, this could be for you. More and more customers or investors are looking for properties with architecture typical for the region or a specific historical period.
Modern homes created by famous architects are also in high demand, and since they are essentially a work of art, their value will keep increasing with time, so it's a lucrative niche.
Specializing in this area might require years of education, but once you have the expertise and the passion it requires, nothing can stop you.
Image source: https://www.pexels.com/photo/brown-and-gray-painted-house-in-front-of-road-1396122/
7. Smart Homes
Smart homes is one of the top real estate niches because it caters to tech-savvy buyers who are interested in the latest advancements in home automation. This market also allows agents to stay ahead of the curve by offering cutting-edge technology features to clients.
Image source: https://unsplash.com/photos/anapPhJFRhM
8. Senior Living
Targeting senior living can be an interesting market because it offers the chance to make a positive impact on the lives of elderly individuals. This market also provides opportunities to work with healthcare providers and social service organizations.
9. Tiny Homes
Targeting tiny homes is a good idea because it caters to buyers seeking affordable and minimalist living options. Experts say that micro homes could be one of the solutions to the US housing crisis. This market also allows agents to work with clients interested in living a sustainable and environmentally-friendly lifestyle. Like eco-friendly properties, tiny homes are a growing trend and have the potential for further growth.