5 Digital Marketing Trends in Real Estate That Are Worth Your Time
Being open to adopting new technologies and digital communication channels helps you meet your customers where they are. But to market your services to them, you need to keep up with real estate digital marketing trends. And this is not easy, especially when you're short on time.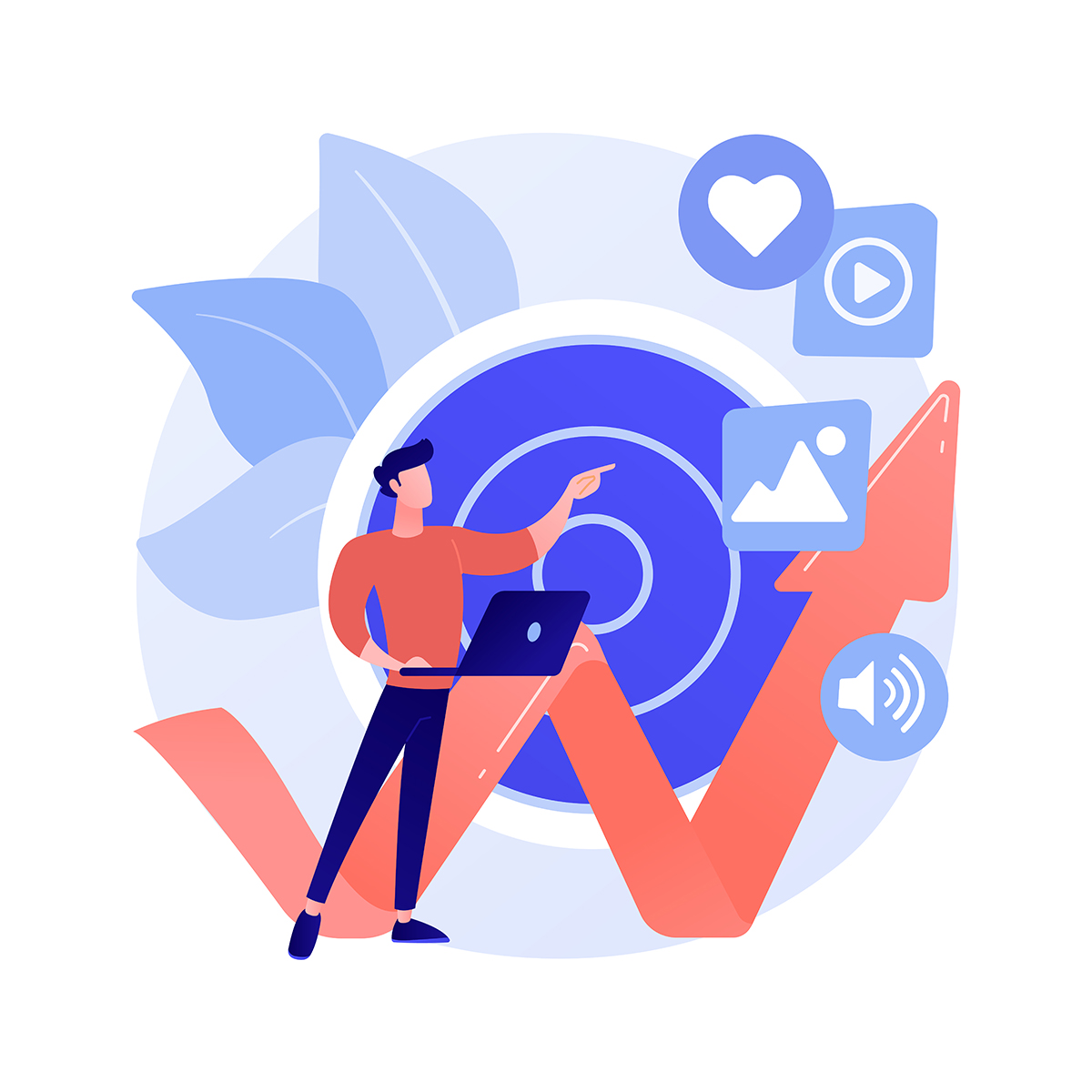 However, to ensure the success of your marketing efforts, you don't need to buy into every trend. Following a handful of them is enough for high-yielding results. Let's take a look at the main digital trends in real estate that will help you grow your business:
1. Having a High-Performing Website
Since people take the online space to look for properties, the importance of having a visually pleasing and optimized website is not going to fade anytime soon. For this reason, you should invest in having the best version of a website that you can.
Here are some ways in which it adds value to your marketing efforts:
Communicates your brand message and raises brand awareness
Features helpful content that captures quality leads
Contains property listings that convert visitors into appointments
Hosts comments and feedback from your audience transparently
Utilizes local SEO to make it easier for prospects in your market to find you
2. Using Chatbots
Chatbots are a form of message-based marketing channel backed by AI that integrates with social platforms already used by many people —Facebook, WhatsApp, WeChat, and others.
They are gaining traction among marketers when it comes to preferred communication channels, and it's a trend that makes its way into real estate as well. The reason is quite simple —they're only easy to use but quite effective too. According to marketing expert Neil Patel, Facebook Messenger bot campaigns have a staggering 88% open rate, making it even more effective in growing your organic reach than email marketing.
Setting up Facebook Messenger chatbot only takes a few minutes, and the more people you have on your contact list, the more leads you can generate through this marketing channel.
3. Embracing Blockchain Technology
As the possibilities to pay with cryptocurrencies have increased, many people purchasing properties opt for them if they have a choice.
What is more, buying or selling a home involves transferring physical assets, money, and title deeds —all of which require transparent yet secure ways of doing so.
In this context, it's a good idea for you to embrace blockchain-based software as a means of recording, transferring, and tracking deeds. Ubitquity is one example, but you can do your research and choose what suits you.
By following this real estate digital marketing trend of using blockchain, not only do you participate in transforming the industry, but you gain a competitive advantage in the market and your tech-savvy clients' appreciation.
4. Offering Virtual Tours
These days, a growing number of people rely on their mobile devices when looking for everything —from shoes to cleaning services to vacations and homes. Use this opportunity to meet them where they are and make the experience of home searching as easy and accurate as possible.
Offering virtual tours is a great way to achieve that. Here are some ways in which they benefit your real estate business:
Your audience gets a realistic view and impression of the property. Something that not even professional pictures can capture
Your prospects have a clear idea of what your property has to offer, so you have a high chance of converting the people that contact you for a viewing
They can increase your online presence and visibility in search engines
They are inexpensive, and actually, many options for virtual tour software are free for you to use right away
They are easy to integrate into your website or share on social media
5. Becoming an Influencer in Your Community
When it comes to influencer marketing, two misconceptions can hold you back from giving it a go:
That only people with authority in the industry can do it
That you have to pay someone with a large following to promote your business
But that is simply not true. You already know many things that people want to learn about, and if you strive to provide value through your insights, they will think of you as their go-to real estate person.
Here are a few great ways to get you started:
Have a weekly or monthly blog post on your website to speak about your latest findings in your market
Participate in discussions on relevant real estate groups on Facebook, LinkedIn or Quora. Try to be helpful and offer quality information
Contact local magazines and blogs to do a guest post for them
Collaborate with fellow real estate agents whose work you appreciate and share your expertise with their audience
Engage with your social media communities and answer their pressing questions
How Real Estate Marketing Services Can Benefit Your Business
After we've explored some main digital marketing trends in real estate, you may think that to implement the ideas covered you need to dedicate a lot of time. But you can have both —the time to focus on working on your core activity and the benefit of following the hottest marketing trends.
Luckily, there is a growing number of real estate marketing companies that can help you with this. Look-up for one in your area that has experience working with your market and fits your budget. Reach out to them with your concerns and goals and take it from there.
A seasoned real estate marketing company can help you with:
Optimizing your website to rank high in search engines
Producing quality content —blog posts, videos, webinars, and much more
Improving your listings and promoting them on social media
Advise you on how you can use AI based tools and technologies to manage properties and close deals in a fast, safe and effective manner

Try Xara Cloud for 14 days and discover
the results
No credit card or phone number required.
Start creating instantly — 1 minute signup.