9 Digital Marketing Trends in Real Estate To Watch In 2024
Being open to adopting new technologies and digital communication channels helps you meet your customers where they are. But to market your services to them, you need to keep up with the latest real estate digital marketing trends. And this is not easy, especially when you're short on time.
However, to ensure the success of your marketing efforts, you don't need to buy into every trend. Following a handful of them is enough for high-yielding results. Let's take a look at the main digital marketing trends in real estate that will help you grow your business: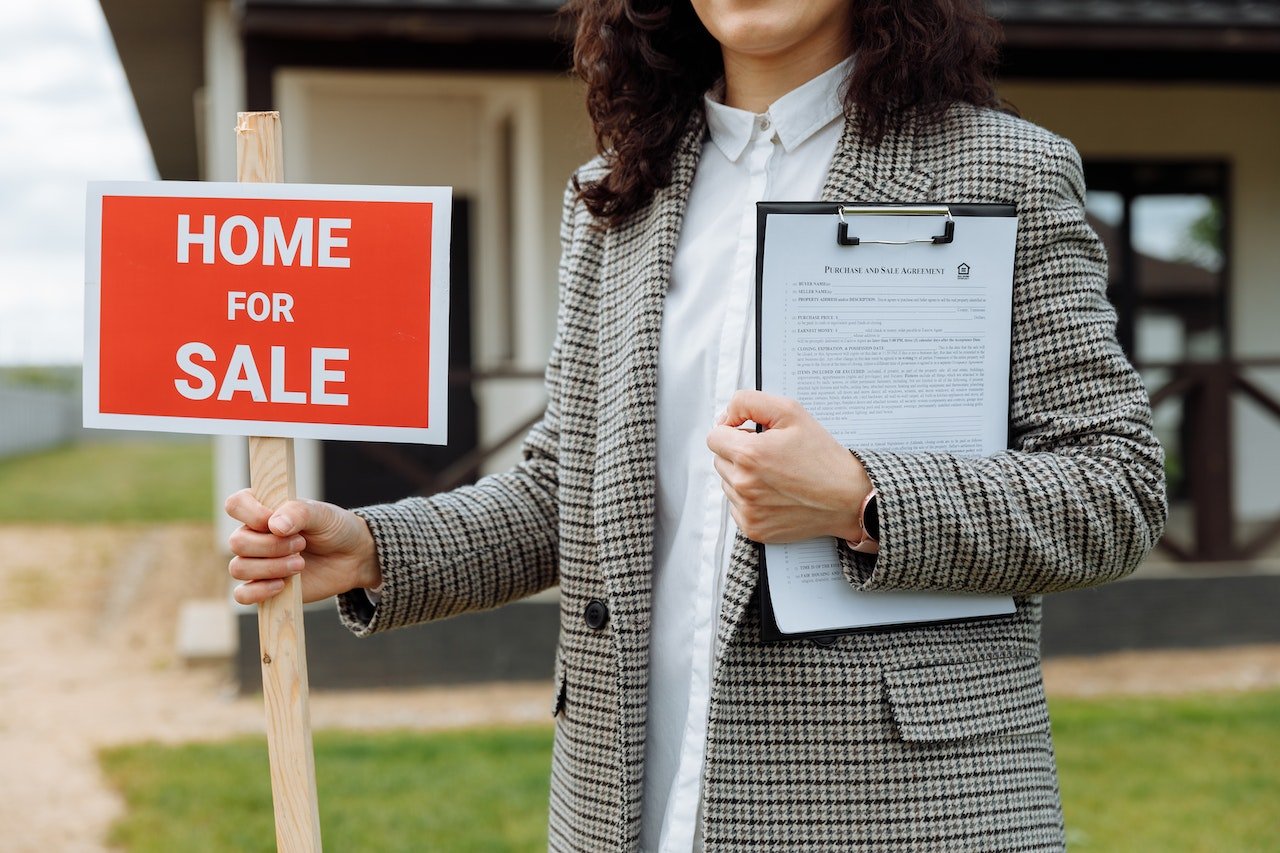 1. Having a High-Performing Website
Since people take the online space to look for properties, the importance of having a visually pleasing and optimized website is not going to fade anytime soon. For this reason, you should invest in having the best version of a website that you can. If you're looking to create a new real estate website for your business, no-code platforms, and website builders are the best way to go.
Here are some ways in which it adds value to your marketing efforts:
Communicates your brand message and raises brand awareness
Features helpful content that captures quality leads
Contains property listings that convert visitors into appointments
Hosts comments and feedback from your audience transparently
Utilizes local SEO to make it easier for prospects in your market to find you
2. Using Chatbots & AI-powered Assistants
Chatbots are a form of message-based marketing channel backed by AI that integrates with social platforms already used by many people —Facebook, WhatsApp, WeChat, and others.
They are gaining traction among marketers when it comes to preferred communication channels, and it's a trend that makes its way into real estate as well. The reason is quite simple —they're only easy to use but quite effective too. According to marketing expert Neil Patel, Facebook Messenger bot campaigns have a staggering 88% open rate, making it even more effective in growing your organic reach than email marketing.
Setting up a Facebook Messenger chatbot only takes a few minutes, and the more people you have on your contact list, the more leads you can generate through this marketing channel.
3. Embracing Blockchain Technology
As the possibilities to pay with cryptocurrencies have increased, many people purchasing properties opt for them if they have a choice.
What is more, buying or selling a home involves transferring physical assets, money, and title deeds —all of which require transparent yet secure ways of doing so.
In this context, it's a good idea for you to embrace blockchain-based software to record, transfer, and track deeds. Ubitquity is one example, but you can do your research and choose what suits you.
By following this real estate digital marketing trend of using blockchain, not only do you participate in transforming the industry, but you gain a competitive advantage in the market and your tech-savvy clients' appreciation.
4. Offering Virtual Tours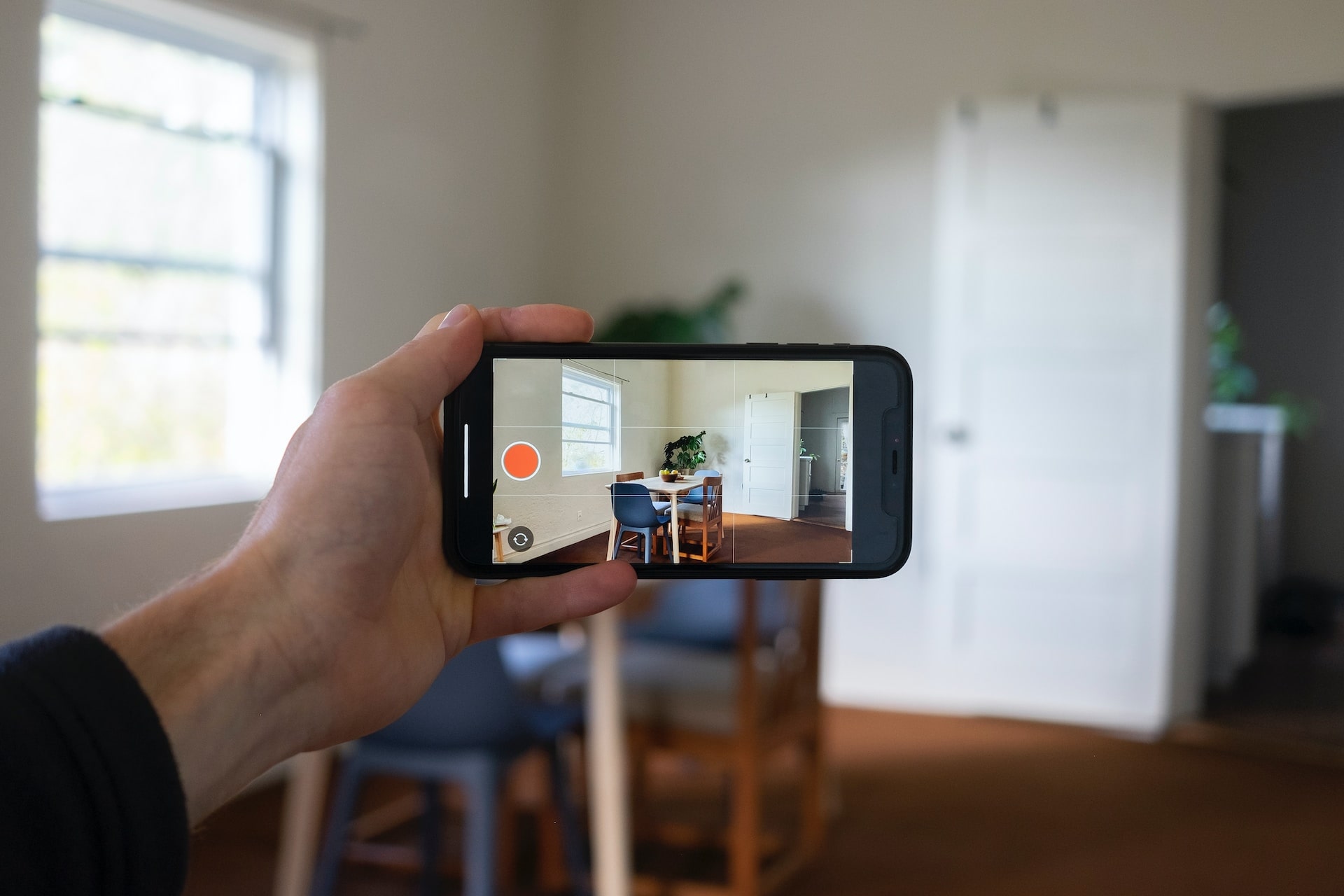 Video marketing and real estate virtual tours are here to stay in 2024.
Covid-19 changed the face of the real estate industry for good. Virtual tours have become a popular alternative to in-person visits, allowing homebuyers to explore properties from the comfort of their own homes. According to the National Association of Realtors, 58% of all homebuyers want to see a virtual tour of a listing.
These days, many people rely on their mobile devices when looking for everything —from shoes to cleaning services to vacations and homes. Use video content to meet them where they are and make the home searching experience as easy and accurate as possible.
Offering virtual tours is a great way to achieve that. Here are some ways in which they benefit your real estate business:
Your audience gets a realistic view and impression of the property. Something that not even professional pictures can capture.
Your prospects have a clear idea of what your property offers, so you have a high chance of converting the people who contact you for a viewing.
They can increase your online presence and visibility in search engines.
They are inexpensive, and actually, many options for virtual tour software are free for you to use right away.
They are easy to integrate into your website, on YouTube, or share on social media platforms (Instagram Reels).
They are a great alternative to professional photography.
5. Becoming an Influencer in Your Community
When it comes to thought leadership or influencer marketing, two misconceptions can hold you back from giving it a go:
That only people with authority in the industry can do it
That you have to pay someone with a large following to promote your business
But that is simply not true. You already know many things that people want to learn about, and if you strive to provide value through your insights, they will think of you as their go-to real estate person.
Here are a few great ways to get you started:
Have a weekly or monthly blog post on your website to discuss your latest market findings. This will bring you regular new leads and possibly new listings.
Participate in discussions on relevant real estate groups on Facebook, LinkedIn, or Quora. Try to be helpful and offer quality information.
Contact local magazines and blogs to do a guest post for them.
Collaborate with fellow real estate agents whose work you appreciate and share your expertise with their audience.
Engage with your social media communities and answer their pressing questions.
6. Virtual Staging
Virtual staging is actually up to 97% cheaper than regular home staging. There are many AI real estate tools out there that can help you do the job.
Leverage the power of AI to transform empty property into fully furnished homes. You can even personalize the style of your staging to cater to your target audience and potential buyers' preferences and personalities. This versatility can attract a larger pool of potential home buyers with minimal effort.
And it can all be done quickly, allowing agents to stage multiple properties simultaneously. This saves time and allows realtors to focus on other important tasks.
7. Voice Search Optimization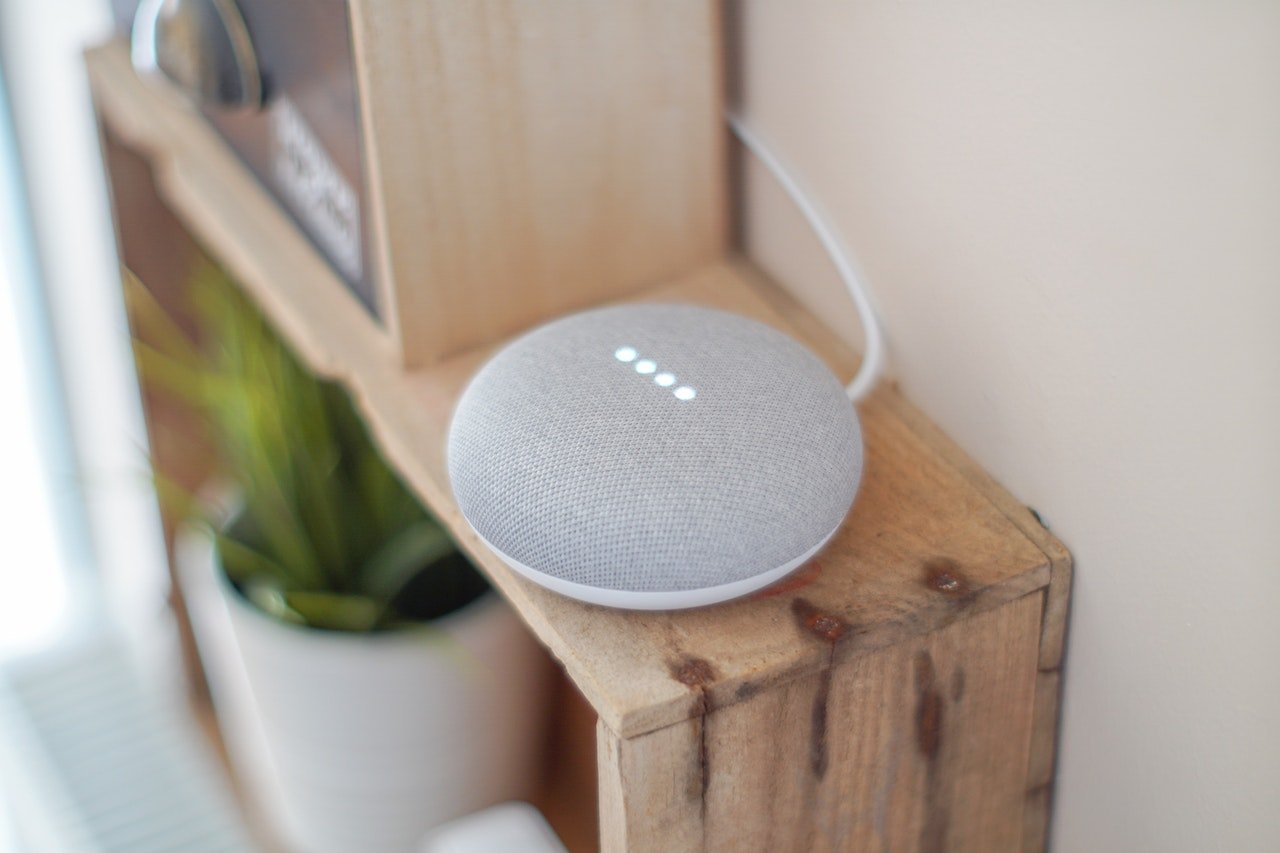 What is Voice Search Optimization In Real Estate?
Voice Search Optimization in Real Estate refers to the process of optimizing online content and websites to improve their visibility and ranking in voice search results, specifically for real estate-related queries.
Consumers now rely on voice commands to search for information with the rise and increasing popularity of virtual assistants and smart devices (like Siri, Alexa, and Google Assistant).
Here are some examples of Voice Search Real Estate queries:
"Find luxury apartments for rent in New York City."
"Find real estate agents in San Francisco."
"Show me houses for sale near me."
"What is the average home price in Los Angeles?"
"What are the best neighborhoods to live in Chicago?"
What Are The Benefits Of Voice Search Optimization For Real Estate Businesses?
Here are some benefits of hopping on this digital marketing strategy:
Enhance the user experience: Voice search enables users to search for real estate properties by speaking naturally, making it more convenient and user-friendly. It offers a hands-free experience, allowing users to effortlessly get information while on the go or performing other tasks.
Increase your brand visibility: Optimizing for voice search can help realtors appear in voice search results, increasing their business visibility and attracting new leads.
Competitive advantage: Stay ahead of competitors and attract tech-savvy customers who prefer voice assistants for their property search.
Enhanced local search targeting: Voice search often includes location-based queries like "find real estate agents near me." Optimizing for voice search can help you target local customers effectively.
Higher website traffic: Appearing in voice search results can drive more traffic to an estate business's website, leading to increased leads and potential sales.
Implementing Effective Voice Search Optimization Strategies for Real Estate Professionals
Here are some tips for implementing a winning voice search optimization strategy:
Focus on conversational keywords: Optimize your content with long-tail keywords that match how people naturally speak when using voice search.
Provide concise answers: Structure your content to provide quick and direct answers to common voice search queries related to real estate.
Optimize for local search: Optimize your website and online listings with location-specific keywords to capture local voice search traffic.
Improve website speed: Ensure your website loads quickly on mobile devices to provide a seamless voice search experience for users.
Utilize structured data: Implement structured data markup to help search engines understand and display your content in voice search results.
8. Local SEO For Real Estate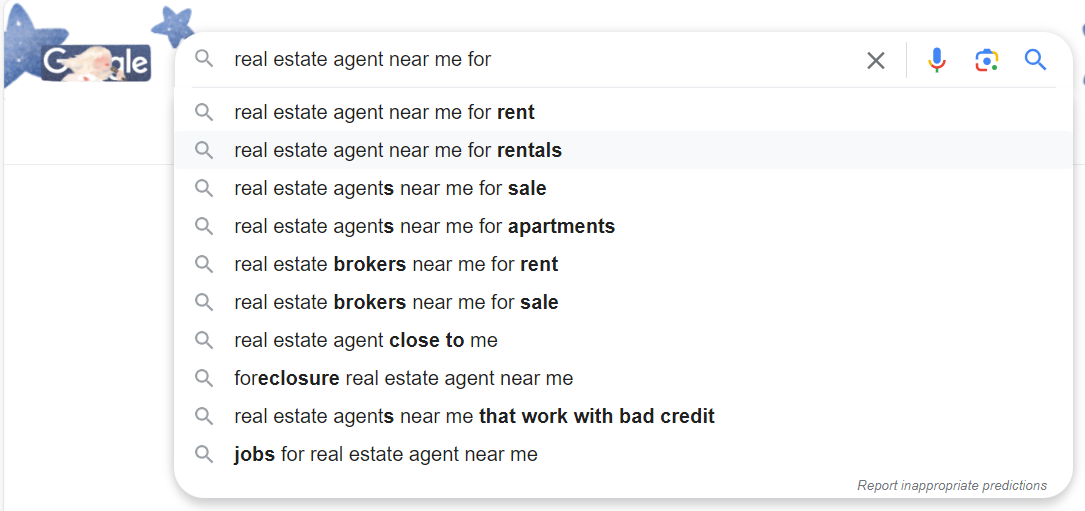 What is Real Estate Local SEO and Why Is It Important?
Real Estate Local SEO refers to the practice of optimizing a real estate website or online presence to improve its visibility in local search engine results. It involves implementing various strategies and tactics to target potential customers in specific geographic areas.
It helps agents attract local prospects who are actively searching for properties or real estate services in their area. Realtors can increase their online visibility by appearing higher in local search results, generating more website traffic, and ultimately attracting more qualified leads.
Furthermore, local SEO allows businesses to compete effectively with other local competitors. It helps them establish a strong online presence in their target market, making it easier for potential customers to find and choose their services over others.
5 Tips To Implement Real Estate Local SEO Strategies
Optimize Google My Business: Claim and optimize your Google My Business listing by providing accurate and detailed information about your business.
Local Keyword Research: Identify local keywords that potential customers may use when searching for services in your area. Incorporate these real estate keywords naturally into your website content, meta tags, and blog posts.
Create Local Content: Develop compelling and engaging content that is specific to your local area. This can include neighborhood guides, market trends, and local news.
Build Local Citations: Ensure that your business is listed accurately on local directories, such as Yelp, Yellow Pages, and local chamber of commerce websites. Consistent and accurate NAP (Name, Address, Phone Number) information across these platforms can improve your local search rankings.
Leverage Online Reviews: Encourage satisfied clients to leave positive reviews on platforms like Google, Facebook, and real estate-specific websites. Online reviews can enhance your credibility and reputation, influencing potential customers to choose your services over competitors.
9. Augmented Reality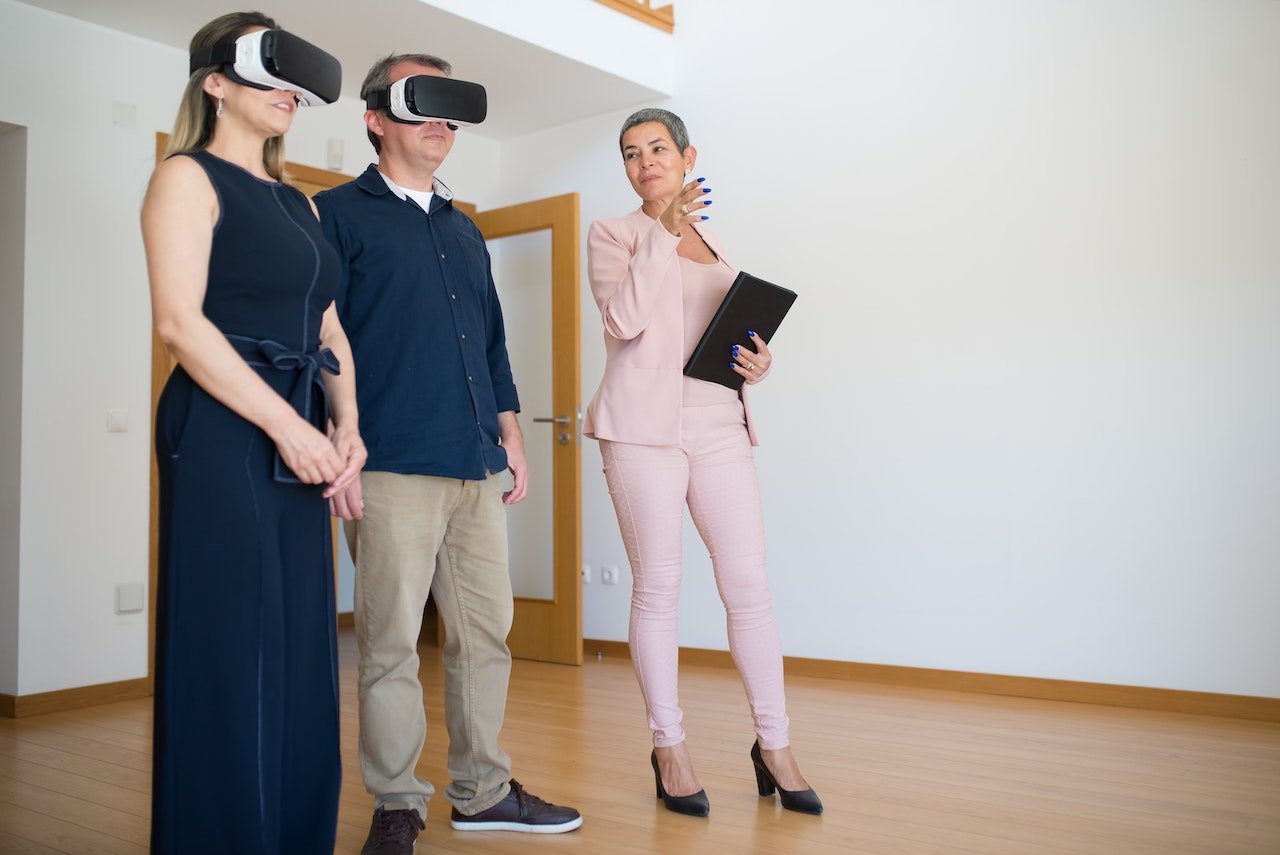 Augmented reality (AR) is set to revolutionize the real estate industry in 2024 and beyond. With AR technology, potential buyers can have immersive and interactive experiences when exploring properties. This gives them a realistic sense of the property's space, layout, and overall feel.
How Xara's Real Estate Marketing Center Can Benefit Your Business
After we've explored some main digital marketing trends in real estate, you may think that to implement the marketing ideas covered, you need to dedicate a lot of time. But you can have both —the time to focus on working on your core activity, selling properties, and the benefit of following the hottest marketing strategies.
You need to invest in a real estate marketing center to boost your productivity and creativity:
Create your branded marketing materials faster than a designer.
Distribute and track your content's performance.
Send your materials directly to your printer or your leads.
Scale your brand while protecting it from mishaps.
Collaborate with your team on shared documents.
Organize and access your assets in one place.
If you're a real estate professional looking to elevate your marketing strategy, Xara is the tool you need to try.
With its easy-to-use platform, professionals can automate their content creation, saving time and effort. Xara provides powerful marketing tools that are essential for staying competitive in the real estate industry. It offers a glimpse into the future of real estate marketing, empowering professionals to reach their target audience effectively.
The good news? We offer a 14-day free trial for you to try our premium features. So, let's get started today!

Try Xara Cloud for 14 days and discover
the results
No credit card or phone number required.
Start creating instantly — 1 minute signup.