Luxury Brands Strategy
Why It Matter and How to Make the Most of it.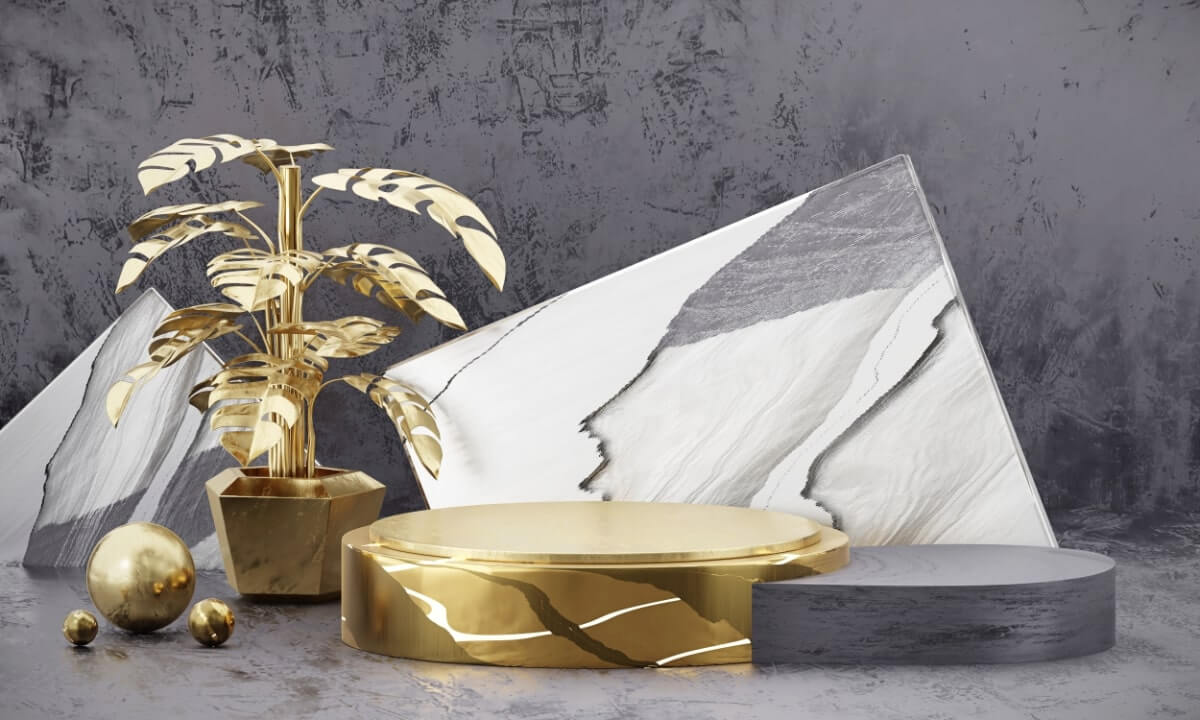 "Ordinary brands communicate in order to sell products to consumers. Luxury brands communicate in order to keep the dream alive in the minds of consumers."
― Adriaan Brits, Luxury Brand Marketing: The globalization of luxury brand cults
Keeping a dream alive for consumers defines the difference between success and failure for luxury brands. To achieve this, they need a solid brand positioning statement and a long-term brand strategy. Let's examine why!
The luxury goods sector sector has seen exponential growth over the past decade. With a combination of strong consumer purchasing power due to a robust economy and a few known brands, these companies watched their products fly off shelves. Today is a different story. The market demand of luxury and the move to purchasing goods online, established luxury brands are faced with a new reality: differentiating themselves.
So, what's the key to building a strong luxury brand? An equally strong competitive strategy that will help luxury brands:
1. Attract customers
2. Drive brand awareness and loyalty
3. Keep customers coming back
Lets get started. This article helps you understand what is luxury branding and explores 5 tips to ensure that your luxury brand will be a winning brand.
What is luxury branding?
Branding for luxury brands can be hard to define, mainly because there is no widely-accepted definition of what luxury is.
In broad terms, a luxury brand is expensive, high-quality, and long-lasting. It relies a lot on sophistication and design aesthetic to drive consumers back to its brand. To support these efforts, luxury brands strive to create rare and unique products that speak to the needs of a unique target audience.
5 Tips for Creating a Competitive Branding Strategy for Luxury Brands
1. Start with an Experience in Mind
Your target audience is asking for more than just price or value. And strong luxury brands understand this. That's why they're aiming to create an experience for their consumers that rises above the product they're selling. And going beyond the sales pitch implies amplifying the brand story and creating messages that resonate with people
Source image: https://br.pinterest.com/pin/614178467921630826/
Land Rover turned the brand story into an experience itself by partnering with novelist William Boyd and creating Vanishing Game, an interactive novel hosted on Tumblr. The goal of this project was to showcase how driving adventures are actually part of the 4X4 experience provided by Land Rover.
2. Put Exclusivity at the Heart of Your Brand Positioning
Defining your brand positioning statement might not be easy, but it will surely help you grow your luxury brand. If you put exclusivity at the heart of your brand positioning efforts, you can respond better to the market expectations for luxury goods. That's because luxury consumers want goods that are not easily available to everyone else. It could be because of the price range, geographic availability, or scarce supply.
Source image: https://www.appbank.net/2020/11/17/iphone-application/1994710.php
Exclusivity and uniqueness are also part of the promise that Golden Concept has made to its target audience. This is actually part of the gap they aimed to fill with their luxurious and customizable tech products. To communicate this promise, the brand relied on celebrities and used product placements to further advance their visibility.
3. Zero In on Your Target Audience
This is true for all branding endeavors, but it's particularly important for luxury brands that cater to a very specific market. To identify the target audience, they have to define their niche segment and narrow it down until it's very specific. And once the target audience is set, they should do everything to understand and meet their unique needs by creating a luxury brand customer profile and using it as a foundation for the branding strategy.
Source image: https://made-to-measure-suits.bgfashion.net/article/12745/60/Luxury-hand-made-menswear-by-Stefano-Ricci
Stefano Ricci, for example, is dubbed as the "clothier to the 0.001 percent" because the brand managed to create a unique niche for itself in the fashion industry. It serves the alpha-male clientele from all over the world and uses the eagle as a symbol for its "hypermasculine, hyperexpensive men's wear and accessories." Its relationship with the target audience allowed the brand to extend to Stefano Ricci Home.
4.. Create Content that People Will Want to Share
Most people share things online because they have the opportunity to display the things they want others to see about them. This also speaks to the purpose of luxury goods — people buy them in order to display status and feel like they belong to an exclusive club. That's why luxury brands should invest in creating stylish and cool content that will make their target audience feel stylish and cool as well.
Source image: https://www.net-a-porter.com/en-gb/shop/product/porter-magazine/porter-issue-32-uk-edition/1170990
Luxury retailed NET-A-PORTER created a quarterly print magazine, Porter, in order to showcase its brand story and provide a behind the scenes look for its consumers and prospects. To this end, it fuses fashion and content to support its e-commerce business and drive more sales. This also makes sense, as print is the preferred read form for the affluent fashion consumer.
5. Build a User-Friendly Website
Most luxury brands have stylish websites that are visually appealing and set the brand apart. However, most of them do not stand out in terms of user experience and functionality. And luxury brands need the best of both worlds when it comes to their website — stylish and functional. To achieve this, they need to carefully consider the brand elements as well — is the logo visible enough? Is the color palette consistent? Are the images clear and stylish?
Source image: http://www.versace.com
Versace's website is a great example of a website that relies a lot on the user experience. It is intuitive, stylish, and very easy to use. Not to mention that the branding elements are consistent throughout the page, creating a seamless experience for the user.
Luxury Branding in a Nutshell
To build a competitive advantage in the luxury sector, brands have to appeal to all the senses. They need to have outstanding visual assets, memorable stories, and the tools and tactics in place that will ensure that their branding efforts are consistent.
In doing so, they also need to rise above the competition and create new and compelling experiences for their audience. Hopefully, these 5 tips proved to be a good primer to help you do luxury branding right.
Whether you want to grasp the basics of branding for your new business, want to work on your brand strategy, are stuck with your brand visuals or want to find branding tips on how to grow your business, check out: