Building Global Brands — What Does It Take?
Let's find out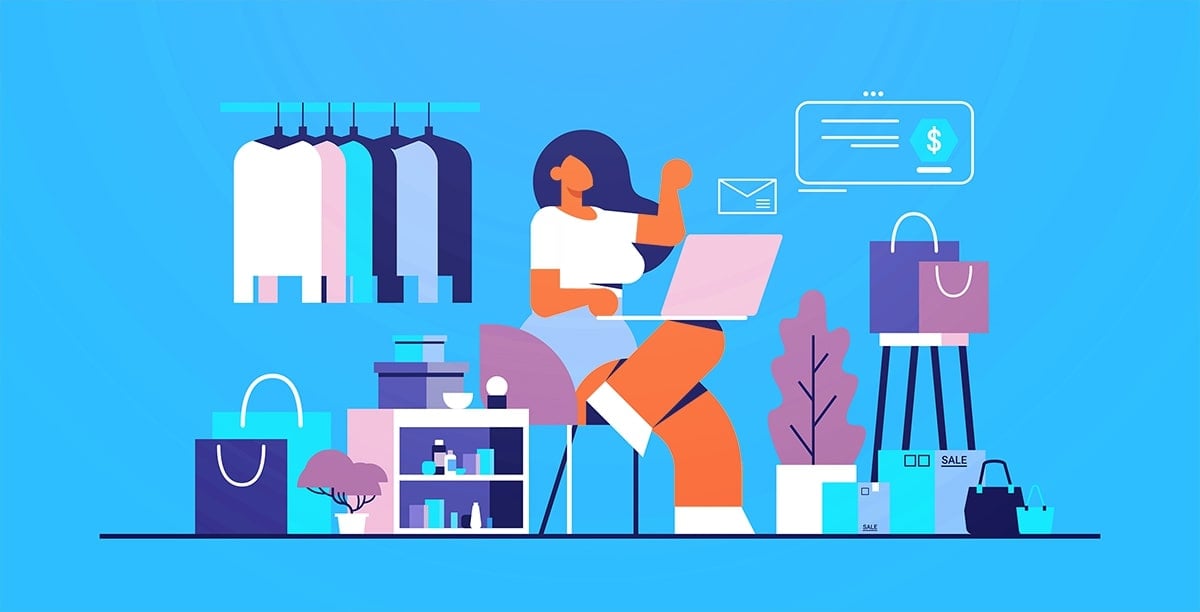 When it comes to building a brand, it is all about making a mark on the market and setting yourself apart from the crowd. All brands understand this. And yet, some brands do it more successfully than others. They manage to increase market share and achieve worldwide recognition. In doing so, they shape consumer trends and help define future products and culture as a whole.
These are global brands, and they hold a special place in the branding spectrum. Wondering what's the secret to global brands, and what does it take to build one? Let's explore this in more detail and uncover what you need in order to succeed.
Global Branding: Definition and Importance
No, being a global brand is not just about calling yourself global. It implies achieving global recognition and putting in place a unified branding approach that can support the brand all over the world. That's why most global brands rely on a consistent marketing strategy that allows them to communicate their brand values in all markets.
And to succeed, global brands start from a strong brand image in their target market, and they later refine it according to local demands. Their global brand image makes them instantly recognizable and helps them drive global brand loyalty.
The importance of global brands is reflected in the following aspects of the business:
Customers and Prospects — global brands shape consumer choices and drive customer loyalty.
Talent and Employees — global brands are more likely to draw in, retain, and motivate their workforce.
Investors and Shareholders — global brands can obtain financing more easily.
To grasp their impact, let's look at Google as a global brand example. The company was valued at USD 303.2 billion in 2020, and while its market share is impressive, it's not the only thing the company stands for. Many consider that Google changed the world we live in by democratizing access to information and building the online world as we know it today
In addition to market share, global brands deliver value to consumers through stories and myths. When Microsoft started out, the brand did not rely on selling technology alone to succeed. It relied on selling the dream of personal empowerment, which was much more salient among its prospects than its technology offering.
Global Brands vs Local Brands
When the target area stretches over more than one metropolitan area, it is called a regional brand. Considering the differences between global and local brands, there are a few trends that global brands need to consider:
• Demand for local brands is increasing among consumers
As a result global brands must create consistent brand strategies that are relevant to local consumer expectations as well. In this sense, they need to revisit their brand imagery and adapt in the face of an increasingly polarized target audience.
• Smart tools and technology are key to maintaining customer relationships
Considering the increase in digital interactions, consumers expect brands to communicate more, not less, and on all platforms and touchpoints. To deliver on that promise, brands need the right tools in order to cater to a global audience — consistently and effectively.
• Collaboration among global teams is essential to ensure competitiveness 
The challenge of creating a globally consistent brand image is only heightened by the complexity of global operations. Disparate teams, working in different time zones, need to coordinate and work together in order to make the brand resonate on a global scale.
How Global Brands Communicate
As we know, all brands start from a "why." This is the key to the brand manifesto. Yet communicating that "why" to a global audience can be particularly challenging, especially since it should also speak to the needs of the global audience as well. To succeed, brands need to help prospects envision a better life or future through their offering.
The secret to doing this? Being aware of the communication preferences of the target audience. Consumers have diverse communication needs depending on the place, the time, and the way in which they want to communicate with brands. These days, nearly every global brand is experimenting with multiple channels in a bid to understand, speak, and relate to people.
To communicate effectively, a brand has to strike the right tone with its audience and speak their language — on multiple channels of communication. And in a global landscape, they also need a solid brand style guide in order to ensure consistency across messages.
And last but not least, global brands need to be attuned to the local culture and establish brand autonomy and trust. As such, they must prove that they understand the needs of their audience and use this knowledge to inform their global brand marketing efforts.
Going Global — Are You Ready to Expand?
Top global brands have well-defined and well-refined strategies, goals, and tactics. As such, they manage to leave their mark and engage millions of people. In doing so, they establish a relationship with their target audience that goes beyond their products and services and contributes to a new vision of tomorrow.
In a way, global brands create interesting opportunities for new or smaller brands to participate in the market. They are the trailblazers that shape our future and widen our experience of the world. Just how Microsoft sold the dream of personal development, global brand building implies imagining a greater future and then working towards making it a reality.
But deciding whether your brand is ready to go global is easier said than done. You need to create the right brand context and fully understand the risks of operating in a global market. And you also need to consider if the expansion is consistent with your brand vision and the aspirations you had for your business when you started out. If you think it's the right time — good luck!
Whether you want to grasp the basics of branding for your new business, want to work on your brand strategy, are stuck with your brand visuals or want to find branding tips on how to grow your business, check out: