Brand Packaging Design
The 5 Critical Steps of Brand Packaging Design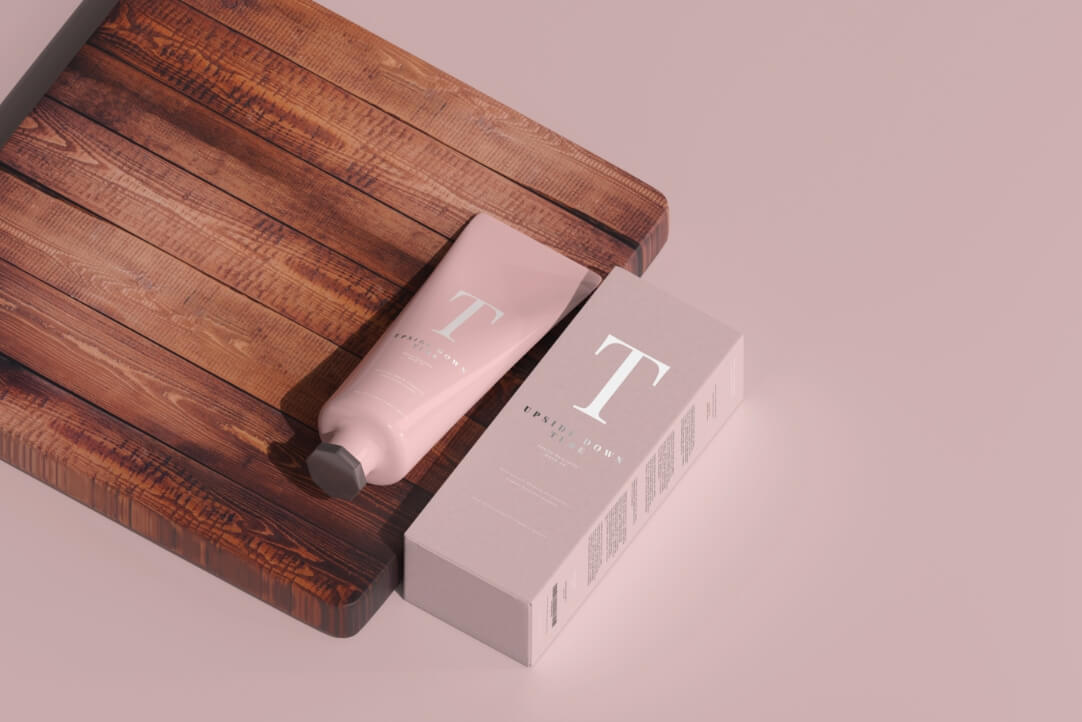 Most people agree that you should not judge a book by its cover, right? But when it comes to products and services, what other choice do you have? You can't judge them at face value because you have not tried and tested them yet, so the outward appearance is all you see. And it can be a dealbreaker.
If you're leaving brand packaging to chance, here is why you shouldn't:
Brand packaging is more likely to increase your social media exposure
Brand packaging can help your products appear more high-end
Brand packaging will encourage users to recommend your product
That's why brands need to take note, as brand packaging can definitely convince prospects to make a purchase. But in order to get brand packaging right, you need to understand the elements of brand packaging design that are set to help you catch the eye of your target audience.
Brand Packaging: Something Consumers Want to Judge
Not all brands are created equal, yet some know how to make a strong impression by banking on stylish and unique branding elements. And it works, because investing in the brand image can ultimately prompt consumers to action — or not.
Too many brands have a beautiful logo with a brilliant brand name and still cannot seem to stand out from the competition. If you don't approach branding strategically, you are left with a product that just appears generic. And this applies to brand packaging as well.
In fact, consumers expect consistency when it comes to brand packaging — from imagery to voice, logo, and beyond. That's why you should keep your brand style guide handy when it comes to brand packaging as well. Oh, and if you want to go the extra mile, aim for custom packaging to provide a personalized experience to your customers. To this end, tailor your boxing and packaging for each product and use brand stationery to make them truly on brand.
Here are some brand packaging ideas to try out:
Wrapping paper
Postcards
Stickers
Business Cards
Logo Stamps
Ribbons
Custom Boxes
Notes and Cards
Take These 5 Steps to Brand Packaging Success
Step 1: Identify Your Target Audience
You want to build a brand that appeals to your core audience — the audience that wants what you have to offer. Before getting started with your product packaging, you need to know who that audience is and take into account the key demographics, preferences, challenges, and so on.
Not knowing your audience can impact your entire branding strategy, but it is particularly important when it comes to brand packaging. Why? Well, imagine targeting Gen Z conscious consumers and using packaging that has limited sustainable benefits. How likely are they to buy from your brand again? The odds are definitely against you.
Step 2: Start Designing the Package
Pick up any cereal box, and you will immediately notice that each package has at least one of the following elements: bright colors, cute animals, animated objects, and so on. Yet no two boxes are alike. Similarly, each packaging design idea starts from something that is already out there on the market and aims to go above and beyond to gain market share.
One way to appeal to a larger audience is to use multiple design options for your company. You could start from a one-size-fits-all version, but you can try out different variations to appeal to a wider range of tastes. Or you can add a twist to your packaging with seasonal themes: Valentine's Day, Easter, Christmas, and so on.
Source: https://www.behance.net/gallery/109718497/CF-Xmas-Packaging
Step 3: Use Color Effectively
Since most information is visual, using the right color palette will immediately make your brand pop. Whether it is a monochromatic look or a triadic one, your color palette should also complement your brand logo and be consistent on your brand packaging as well. This means that you might have to factor in the different mediums and backgrounds your products will appear against and adjust accordingly.
When it comes to visual aspects, the more words you have, the less attention you'll get. If you want to strike the right balance, you can rely on brand mockups that give you an accurate idea of what your packaging will look like in real life.
Step 4: Don't Neglect Your Brand Logo
Your brand logo is central to your brand packaging. It makes it easier for consumers to recognize your brand, and it can be used in order to help prospective customers understand your product and the functionality it delivers.
To help your logo stand out, make sure it's the first element your customers interact with when it comes to your brand packaging. You can add it on a ribbon that ties up an otherwise simple box or add it on a big custom sticker that you can use to seal a paper wrapping. The opportunities are endless, all you need is a little imagination.
Source: https://www.behance.net/gallery/116860997/Thrive-CBD-Oil
Step 5: Package Your Authentic Self
Consumers are pretty good at looking at logos and brand photos to gauge if they like a brand's personality. But when it comes to thinking in more detail about how they should feel about it, they do not do so well. A brand can lose its luster if it does not communicate values that resonate with people — consistently.
Most consumers agree that authenticity is a key consideration in their purchase decision. So defining what that means to you and finding a way to integrate it into your brand identity packaging is a critical step.
Brand Packaging: It's All in the Details
There are a lot of brand packaging examples out there — some are iconic, while others complete a simple functional role to protect the product. But being ahead of the pack requires creative packaging as well. It shows consumers that you care and that you went the extra mile to give them a packaging experience they will remember.
This is where brand loyalty starts — by doing brand packaging right. These 5 steps are just a primer to get you started. The more you learn about your audience and their preferences, the more likely you are to get noticed with brand packaging. From user-generated content in unboxing videos to social media content, the possibilities for exposure are endless. And packaging just might be the detail that makes the difference.
Whether you want to grasp the basics of branding for your new business, want to work on your brand strategy, are stuck with your brand visuals or want to find branding tips on how to grow your business, check out: