Four Branding Strategies
Four Branding Strategies You Can Use for Business Growth.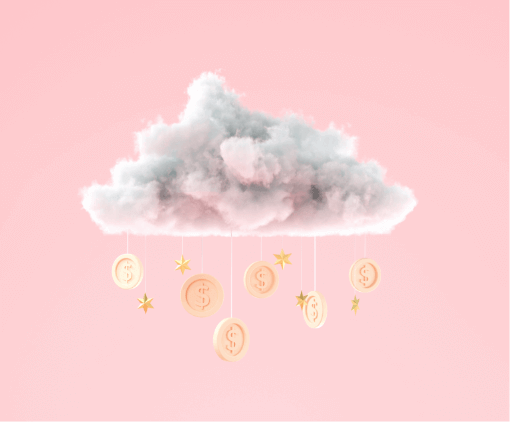 Your brand strategy journey is paved with good intentions. You understand that you need to be brand-driven in all you do, and you aim to put your brand at the heart of everything. Yet nurturing and expanding your brand is another story altogether. You sit through endless brainstorming sessions with your teams to determine the best tactics that would help your business grow in the eyes of your consumers and respond better to their needs.
Yet despite your good intentions, the journey might not be the smooth sailing you imagined. And the stakes are high — you not only risk your time and resources, but you also risk the brand you built thus far. And if the results do not pan out as expected, you might also lose motivation along the way. Sure, there are lessons to be learned from every trial and error, but why not learn the tried and tested methods first?
If you're planning to grow your brand, here are the four most common branding strategies you can try according to your goals and needs. They will help you make the most of your branding efforts and ensure that you always respond to consumer needs — effectively.
Developing Your Brand: The Most Common Strategies
1.Product Line Extension
As the name suggests, a product line extension implies introducing a new product that is quite similar to what the company already offers but would respond better to customer needs. This approach is quite common if the brand name is popular enough and has a strong follower base.
In general, having a well-established market presence is a good incentive to develop a product line extension because you already have a loyal pool of customers that are likely to be curious to try out your new product. The line extension, however, does not replace any of the existing products. That would be a product update, and it's a different strategy.
An example of a product line extension would be Coke's Green Coca-Cola. The company sought to develop a new beverage that would be naturally sweetened, so they added the Green variation that uses stevia leaf extract. This brand growth strategy benefits Coke because it captures consumers who might have considered one of Coke's competitors that work with cleaner sweeteners.
2. Multi-Brand
A multi-brand strategy implies that a business is marketing several products from the same market as competitors. This is one way to make sure that the business has more than one brand competing in one category. As a result, it secures more shelf space and limits competitors from making an entry.
This approach is common for large companies that have the money and resources to develop and manage more brands successfully. The underlying advantage here is that the multi-brands can have different positioning in the market, thus securing a competitive advantage for each brand.
For example, Volkswagen Group has several brands under its ownership, in an attempt to appeal to different types of customers. They have the Bugatti brand, which serves mostly posh customers, and they also have the SEAT brand, which is focused on more sporty values. None of these clients would identify themselves as Volkswagen drivers, even if both brands are actually owned by Volkswagen.
3. Brand Extension
Undertaking a brand extension strategy implies extending the market's understanding of a brand. This happens when the brand provides more than one product or service under the existing brand name.
In general, companies should be vigilant about this strategy, as the market
be reluctant to embrace their expertise in another product category. For example, if Starbucks decided to extend its brand into the technology space, the market would find it hard to associate it with technology products. As a result, its brand reputation might suffer. For the best results, the new product category has to have some connection to the existing product category.
One company that implemented the brand extension strategy successfully is Honda Motors with its move in the power equipment space. As a result, it used its credibility it acquired with the automobile business to sell generators, lawnmowers, pumps, and other equipment.
4. New Brand
The new brand strategy means developing a new product line and a brand that would be associated with it. The product line needs to be outside the scope of the current brand offering, that's why it requires a new brand.
This strategy can be employed in case the power of the existing brand is declining, and they would like to maintain their market share. Or in case the current brand name would not be appropriate in the new product category.
To see the new brand in action, we can think of Barclays' mobile transfer app Pingit. The app was initially developed for Barclays account holders but it was later extended to cater to customers with any bank account in the UK. As a result, Barclays broadened its banking services in the technology sector by using a different brand and addressing a broader pool of customers.
From Strategy to Execution
As you probably know, each brand strategy is underpinned by different goals and needs. That's why understanding the purpose of your brand development is just as important as the strategy you use to get there.
And getting from strategy to execution is a different story. Whether you are creating a new brand from scratch or undertaking a product line extension, you first need to make sure that your strategy is responding to customer needs. And second, you need to ensure that your brand elements are ready to represent the new development in an organic way that will guarantee new market share and grow your customer base.
Whether you want to grasp the basics of branding for your new business, want to work on your brand strategy, are stuck with your brand visuals or want to find branding tips on how to grow your business, check out: