10 Real Estate Referral Quotes and How to Use Them to Get More Recommendations
Asking for real estate referrals and recommendations is an important part of your business as a real estate agent. Referrals can help you grow your customer base quickly, gain trust within your network, and ultimately close more deals.
That's because people trust the recommendations from friends and family more than they trust ads, and this is actually the foundation of word-of-mouth marketing. Studies show that 92% of consumers trust recommendations from people they know directly.
As Mark Zuckerberg rightly points out, "People influence people. Nothing influences people more than a recommendation from a trusted friend. A trusted referral is the holy grail of advertising."
Here are some more statistics that will convince you just how important referrals can be when it comes to making business decisions.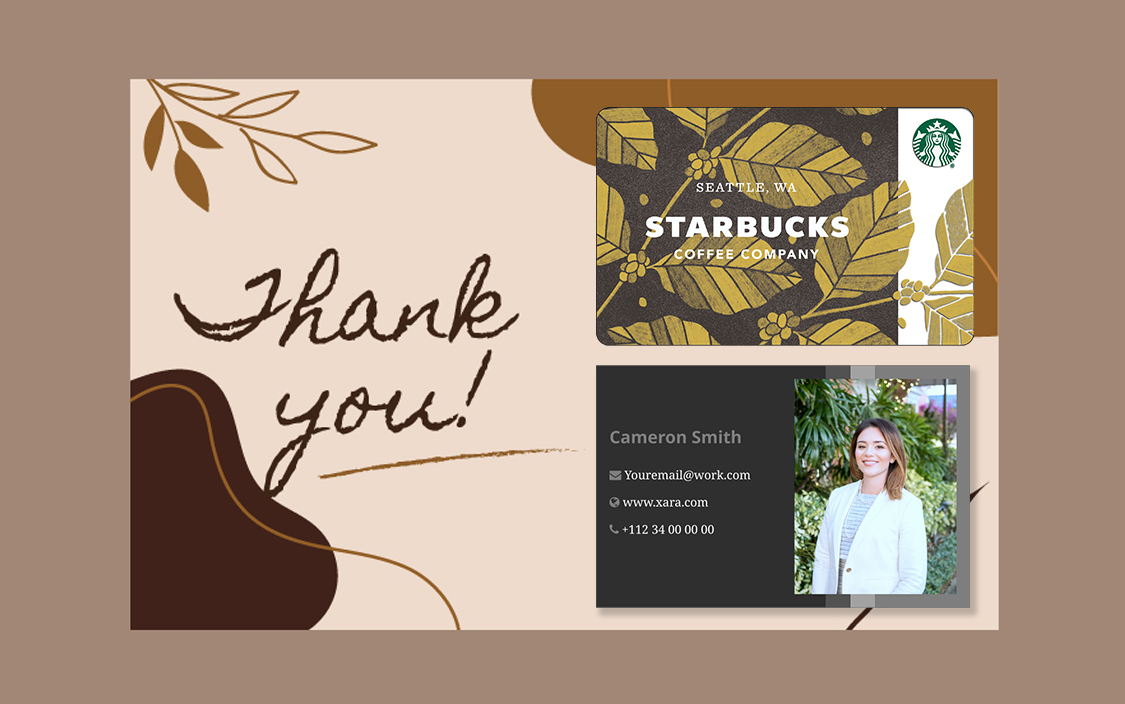 But it's not all about the numbers; it's also about the human connection and how you manage to foster a long-term business relationship. Asking for referrals can have additional benefits for you as a real estate agent; here are some of the most notable:
Referrals increase customer loyalty
Referrals can help you engage with your clients even after you closed a deal
Referrals can increase trust
If you would like to know how to get real estate referrals but you don't know where to start, read on. Here's how you can make referrals work for you as a real estate agent.
1. How to Ask for Real Estate Client Referrals
If you're at the beginning of your real estate agent journey, you might be shy or not know how to ask for a referral from existing customers.
Asking for referrals is more important than you think since people will not offer referrals if they are not asked to do so. In fact, as Dale Carnegie noted, 91% of customers said they'd give referrals if they were asked to do so, yet, only 11% of salespeople ask for them.
Here are some simple tips you can use to ask for referrals.
Engage with Your Customers
It's essential to engage with your customers, even after you closed a deal. Try to maintain a good relationship with all your clients so that they remember you when it's time to make a referral to a friend or family member.
Offer a Discount or Other Referral Incentives
Offering a discount or other incentives is a great way to ask for referrals. It works because your clients will feel like they have to return the favor and will be happy to recommend your services.
Use Real Estate Thank You Referral Cards
Using thank you referral cards is a highly effective way to ensure your customers recommend your real estate services more often and proactively.
You can give your clients referral cards on-site or send them their way after you closed the deal.
Send Out a Happy Anniversary Card
A great way to keep nurturing the relationships you build with your clients is by sending out a Happy Anniversary card. This way, you can show them you actually care about their well-being while asking for referrals at the same time.
You can also send out referral real estate cards for other special occasions or holidays such as Thanksgiving, Halloween, Christmas, or Easter.
2. Real Estate Referral Quotes and Slogans You Can Use to Get More Customers
Sending or giving away real estate referral cards to customers is a great way to keep in touch and ask for recommendations.
Here are some inspiring real estate referral quotes you can use to illustrate your referral cards, make them memorable, and get more recommendations.
"The greatest compliment you can give me is referring me to your family and friends."
"The greatest form of flattery is a referral."
"Your referrals plant seeds and grow roots across our beautiful community!"
"Don't keep me a secret! Do you know someone who would benefit from my services?"
"Your referrals are the sweetest part of my business."
"Coffee and your referrals keep my business going."
"Fishing for your referrals! Know anyone looking to buy or sell? I can help."
"It's no secret! When you find a great real estate agent, you must spread the word!"
"I will go the extra mile for your referrals."
 "Thanks a latte for your referrals. Coffee is on me."
Get creative and personalize the real estate referral quotes to add your personal touch, and don't be afraid to use a joke or some word games if they fit your business and personality.

Try Xara Cloud for 14 days and discover
the results
No credit card or phone number required.
Start creating instantly — 1 minute signup.