How to Convince Your Boss to Invest in Tools Your Team Needs
These days, companies that fail to use visual content as part of their marketing plan can easily remain unnoticed. Marketing specialists and designers know this. Thus, every organization, big or small, needs a reliable visual content tool. Especially since creating and managing visual content needs to happen fast and at team level.
The solution? A visual communication platform.
Indeed, a visual communication platform can do wonders for a company's workflow. Not only does it make internal collaboration and communication easier, but it's also a handy addition if you want to create appealing marketing materials.
Since you clicked on this article, you probably know all the perks that this new software will bring to your company. You are excited to introduce it to your team members.
However, your boss might not be so eager to invest in this tool.
Their reluctance makes sense. Tool adoption can be a daunting task. So how do you convince your boss to sign off on the idea?
In today's article, we are going to go through:
The benefits of using a visual communication platform
Some tips to help you persuade your boss to invest in a visual content tool
Let's begin!
Benefits of a Visual Communication Platform
The beauty of a visual communication platform lies in its versatility and usability. Here's what it can do for you:
8 Tips to Help You Pitch Your Tool Adoption Idea
Imagine that you are pitching a business idea. You want to convince investors that your product is worth their money.
How would you go about it?
The situation is pretty similar when your goal is to persuade your boss or manager to implement new software. The pitch deck meeting, however, is definitely more nerve-wracking.
But the principle stays the same. Your goal is to convince your boss that this visual content tool is the bomb and that they should invest in it. So, this meeting is basically a pitch presentation.
Let's see how you can ace it.
#1. Research the Visual Communication Platform
Any business decision requires careful examination and financial forecasting. Show your boss that you came prepared. While your enthusiasm may be contagious, you need data to make a compelling case.
To this end, you should know this tool in and out. So, put on your detective glasses and start investigating.
These are the questions you should keep in mind during your inquiry:
What are the benefits of this visual communication platform?
How does it compare to other platforms on the market?
Are there any case studies or statistics to support their claims?
Why is it a smart investment for your company?
#2. Crunch Those Numbers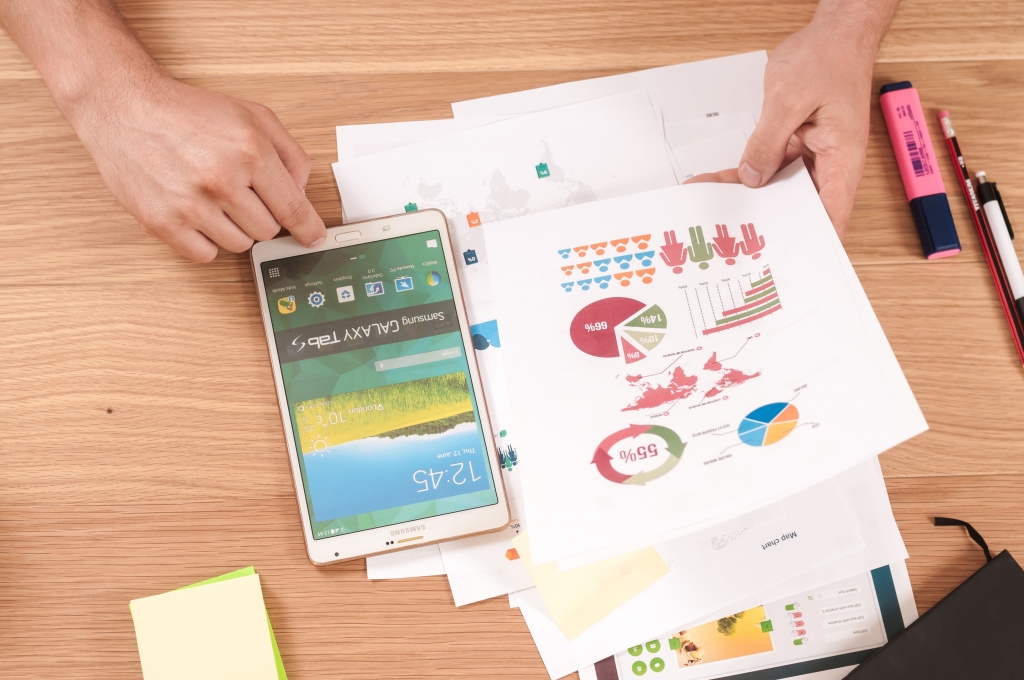 Photo by Firmbee.com on Unsplash
One of the most effective methods of convincing your boss to implement new technology in the company is to calculate the return on investment. ROI is thought to be one of the most important metrics in the business world.
And you should definitely use it, as it can provide a solid argument in meetings with executives. Before investing in any new software, your boss wants to know the return on this purchase.
Of course, measuring the ROI of a marketing tool is tricky. You can never fully trust the results, as they depend on so many factors.
However, that doesn't mean that it's not a useful analysis to include in your pitch. Here's what to include:
The cost of the tool
The average purchase per customer in the past year
The number of customers who have made at least one purchase in the past year
The number of potential customers your company might attract by using this tool
The earnings your company can make with the projected growth in the following year
Compare the previous result with the purchase costs and see for yourself is the tool is worth investing in
#3. Expose Pain Points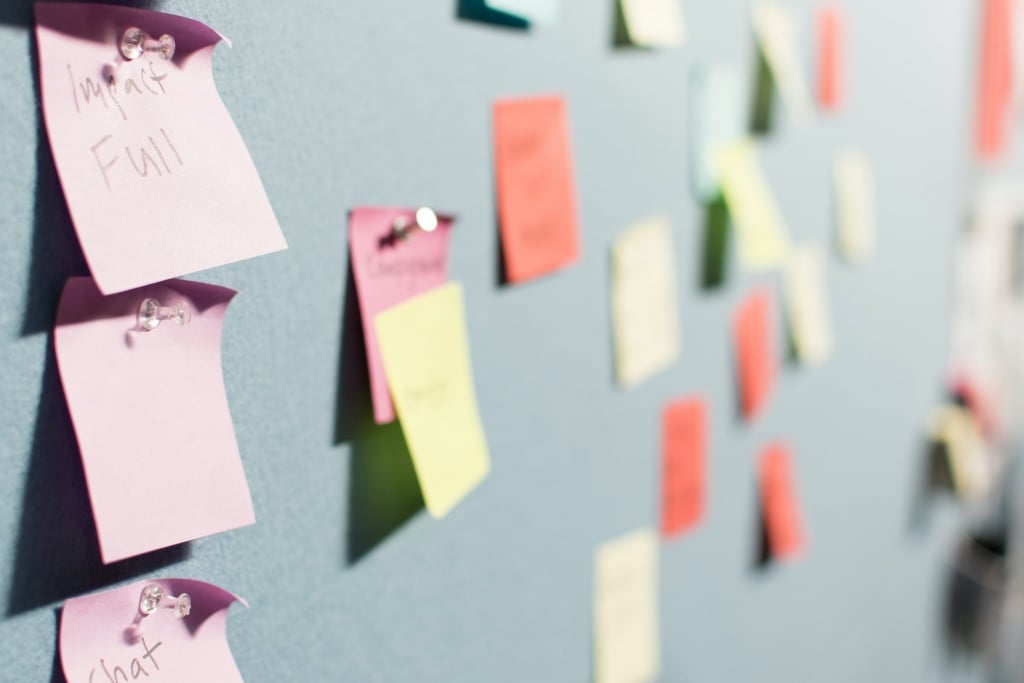 Photo by Patrick Perkins on Unsplash
New tool adoption is something that many shy away from. Implementing new software in an organization is a detailed process that needs to be carefully planned. Often, the road towards a successful integration can be laborious.
Employees need to get accustomed to the inner workings of the new tool, and all data needs to be moved from other platforms.
So you need a solid case.
Talking about why you find it interesting is in itself a solid argument, but it's not enough. You need to think about the pain points in your company.
What are the challenges that your team or company faces daily? How does this new software help solve those issues? How could this visual communication platform improve your marketing game?
Maybe your team loses a lot of time looking for materials since they are scattered across different platforms. A visual communication platform integrated with a data asset management system could solve this issue.
Or perhaps the marketing team doesn't want to wait for the in-house designer every time they want to create visual content. Well, a visual communication platform would ensure brand consistency and stunning content. Every time.
Exposing these pain points is crucial. Stakeholders and decision-makers might be unaware of these specific issues. Thus, these arguments could sway their opinion on the matter.
#4. Lead With the Benefits
Whether you want to invest in a car or a new tool, you need to know what value it brings to your life.
While the features of a marketing tool are certainly extremely important, we would suggest leading with the benefits of this tool. What does it bring to the table? How does it solve the company's main pain points?
The point is to show your boss that the benefits outweigh the costs.
#5. Make an Implementation Plan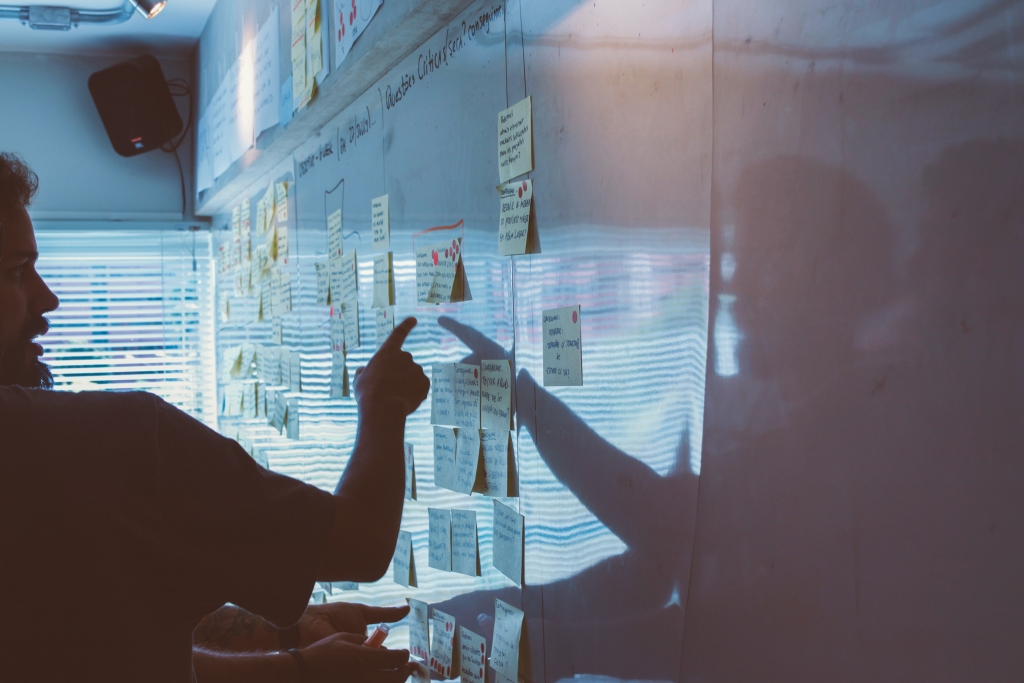 Photo by Startaê Team on Unsplash
Often, the reason employees are met with resistance when proposing a new tool has nothing to do with the current budget. But it has everything to do with the implementation plan.
The costs of a software implementation that runs south are huge. For that reason, implementing new software in an organization is a harrowing task for many executives and managers.
Getting decision-makers on board is just one side of the coin. The real challenge is making this implementation work. If you believe that this marketing tool will end up being profitable for your company, you need to develop a rollout plan.
This will not only serve as a solid argument but will also ensure that your company can truly benefit from this visual content tool.
#6. Get Others on Board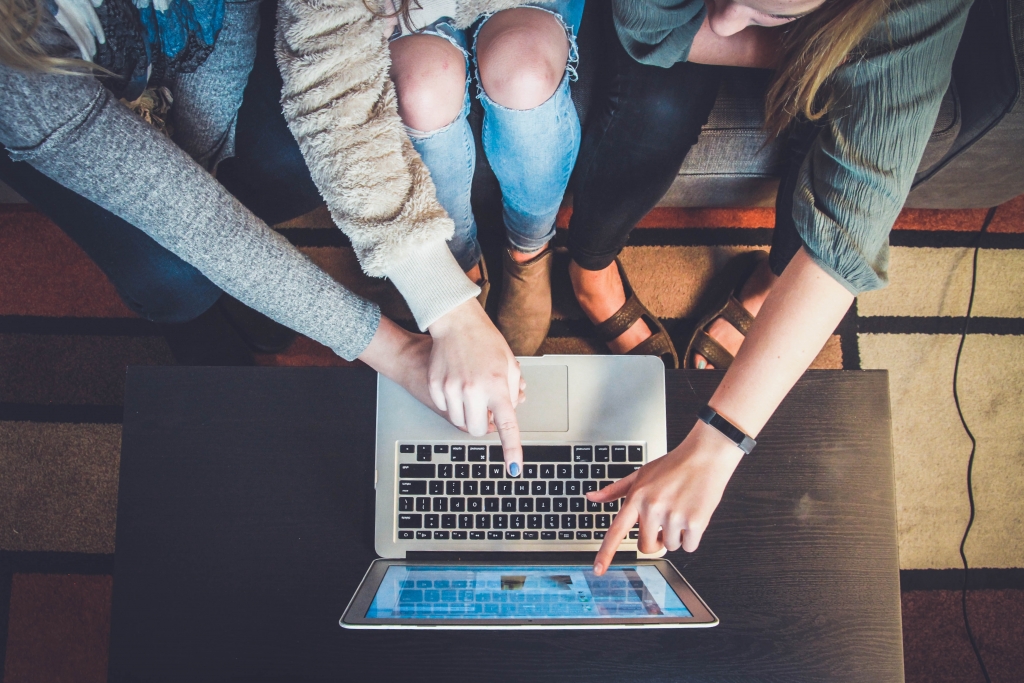 Photo by John Schnobrich on Unsplash
Where there is collaboration, change can occur. Decision-makers need to see that others are on board as well.
After all, this tool is aimed at increasing the workflow and satisfaction of team members, right?
Check the pulse of the departments. How do they feel about this new software? Is it the right time for tool adoption?
If you get a handful of colleagues on board, your chances of getting the green light from your boss increase.
#7. Test It Out
Don't just show them numbers. Allow them to get a real feel for the tool. You could book a demo, or invite decision makers to a webinar. Companies host these regularly to demonstrate how a tool can be used in a business setting.
What's more convincing than seeing the tool in action?
This will help decision-makers get familiar with the tool. Another compelling piece of evidence would be a case study from a company that used this tool to improve its visual communication.
Want to perform a pilot test? Choose a Xara Cloud plan and test our visual communication platform. For free.

The results will speak for themselves.
#8. Timing Is Key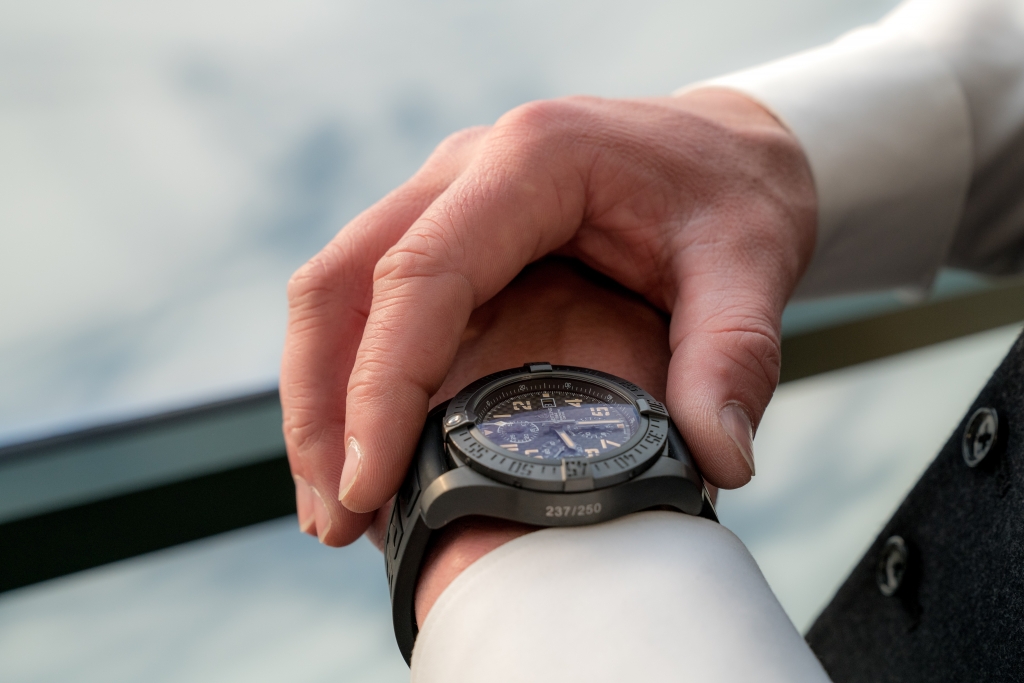 Photo by Tyler Harris on Unsplash
Tool adoption requires precision and strategic thinking. Is it a good time to implement new software in your company?
If your team is in the middle of a marketing campaign, for instance, you might have to wait it out. Introducing a new tool while team members are busy publishing and creating content on other platforms might be an overkill.
Remember, integrating a new tool requires a rollout plan. And it can go awry if the timing is wrong. Choose the moment wisely.
Create a Convincing Presentation with Xara Cloud
You've gathered all your evidence. Before you step into that meeting with your boss, it might be wise to create a presentation.
For one, you can use it as a guide to refer to if you are ever at a loss for words. Also, you can use data visualization elements. This way, complex information, such as cost savings, is easier to grasp.
Lastly, you are pitching for a new visual communication platform, right? What better way to show the stunning visual content your team can produce than to illustrate it right then and there?
Just choose one of Xara Cloud's presentation templates and start creating!