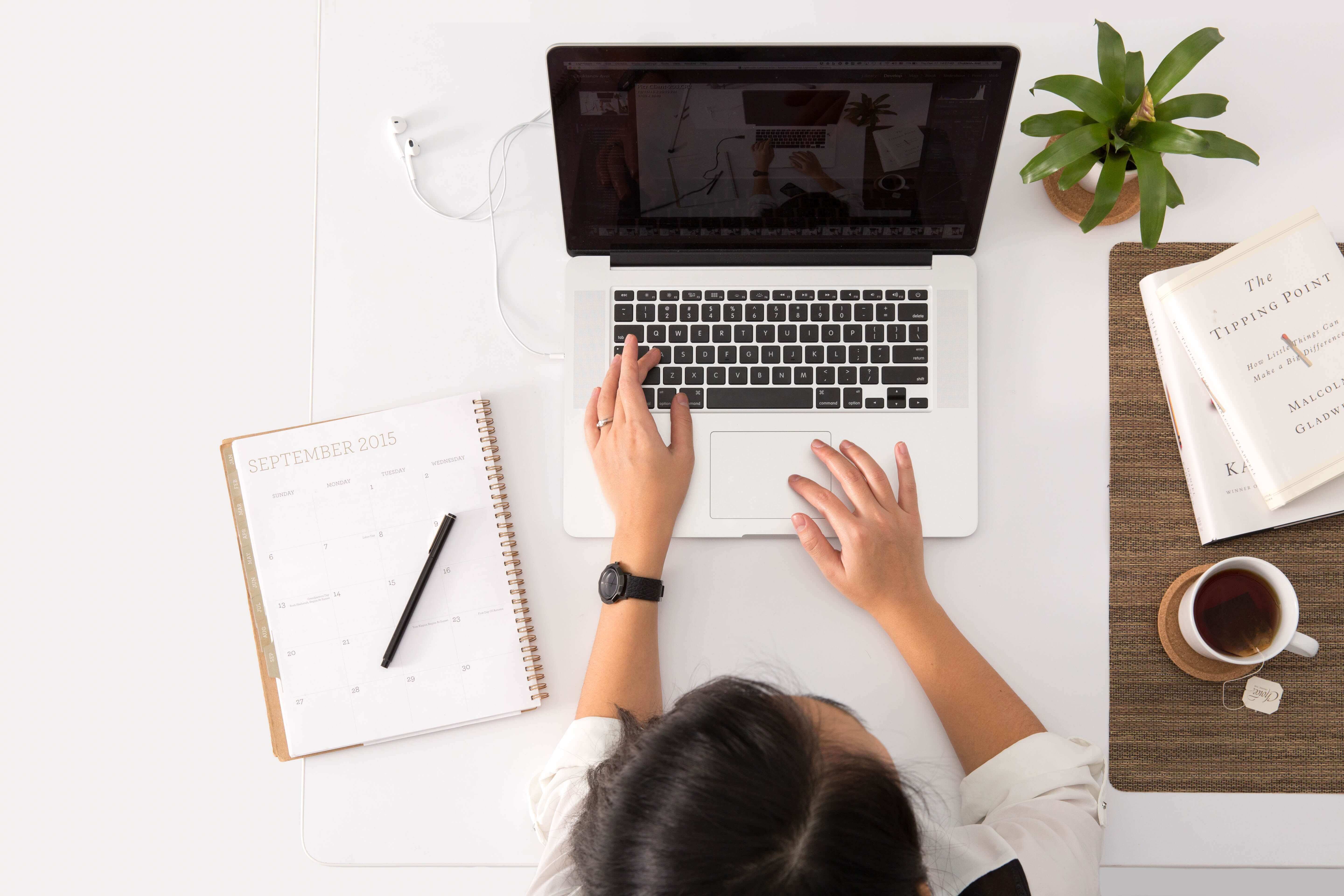 Here's how Xara helps you and your team work from home
In this article, we'll show how to use Xara Cloud to stay productive while working remotely. Did you know that PowerPoint and PDF files can be imported with one click and turned into collaborative work? You can give your colleagues direct feedback on their work and share it with them. Read on to learn more.
The sudden challenge of working from home
Due to the rapid spread of COVID-19, many businesses across the globe have been forced to work remotely.
For teams accustomed to working together in the office it can be a challenge. You now need to rely on a different set tools and remote working habits to maintain efficiency.
While Xara is well-known for creating designs and documents, it also has many features that can help your team achieve more in this new environment. Let's look at the features that will make the change smooth for your entire team.
Import any offline document to make it collaborative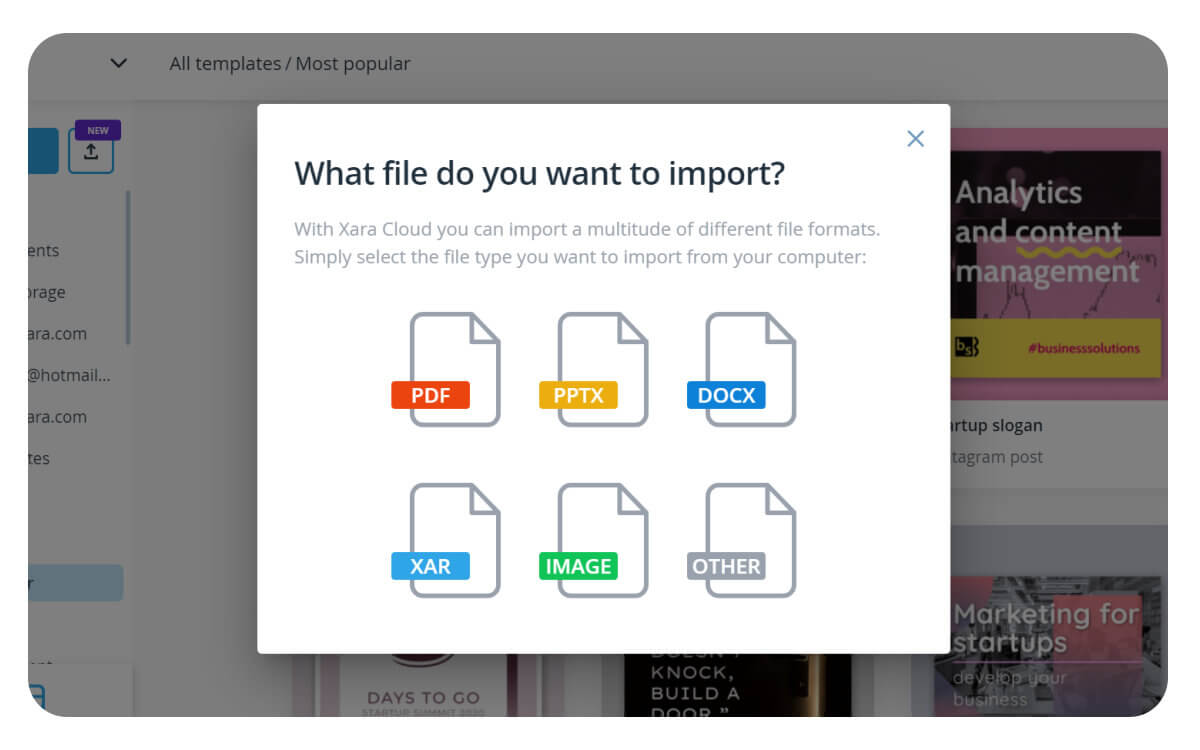 With Xara Cloud, you can import and convert almost any file you work with offline into an online document. Supported formats include:
PowerPoint
Word Document
Google Doc
Images (PNG, JPEG, SVG)
Bringing different ideas to the table improves the quality of almost everything, but this can be a challenge when remote. Normally you have been discussing your strategies and reports with team members in the office.
With Xara Cloud, your online documents are saved in the cloud storage of your choice and are always updated and accessible anywhere. What's more, you can share them with any member of your team with just a few clicks!
Example: 
Let's say you are preparing for a webinar. You have your PowerPoint presentation and you need feedback from your colleagues and you want to share the file online.
Import the PowerPoint into Xara Cloud and it will be converted into an identical online version where you can invite your colleagues to work with you in real time.
Next, you can download the file back in PPT format or jump into Xara Cloud's online presentation mode.
Save hours of back-and-forth emailing.
Real-time multi-user editing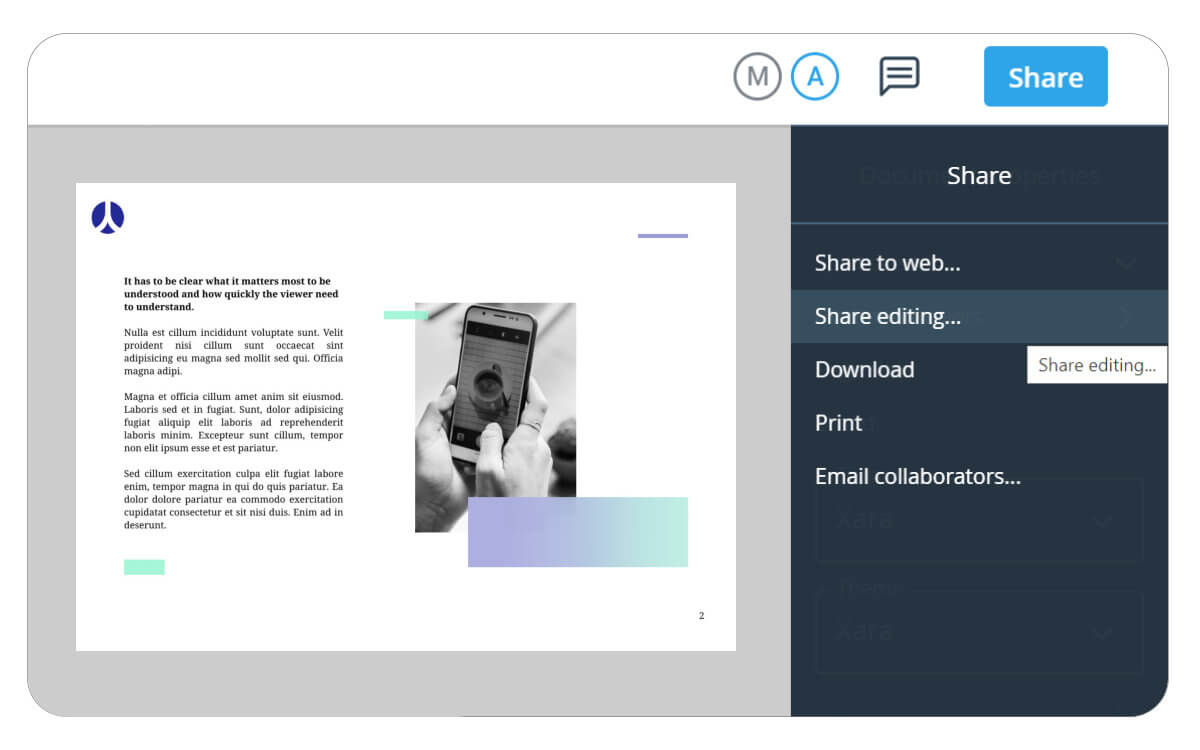 Xara Cloud supports real-time multi-user editing so you can work with several colleagues on the same document and see their changes instantly.
As the document owner, you decide who has access to your documents. This also includes inviting your clients on as guest editors!
Email collaborators
Ok, your team has put good effort into polishing your current creation. Now you can use Xara Cloud to notify all collaborators in one go:
"I've completed the executive summary, can you please proof read?"
"Thanks everyone, the presentation is finished and ready for delivery"
Commenting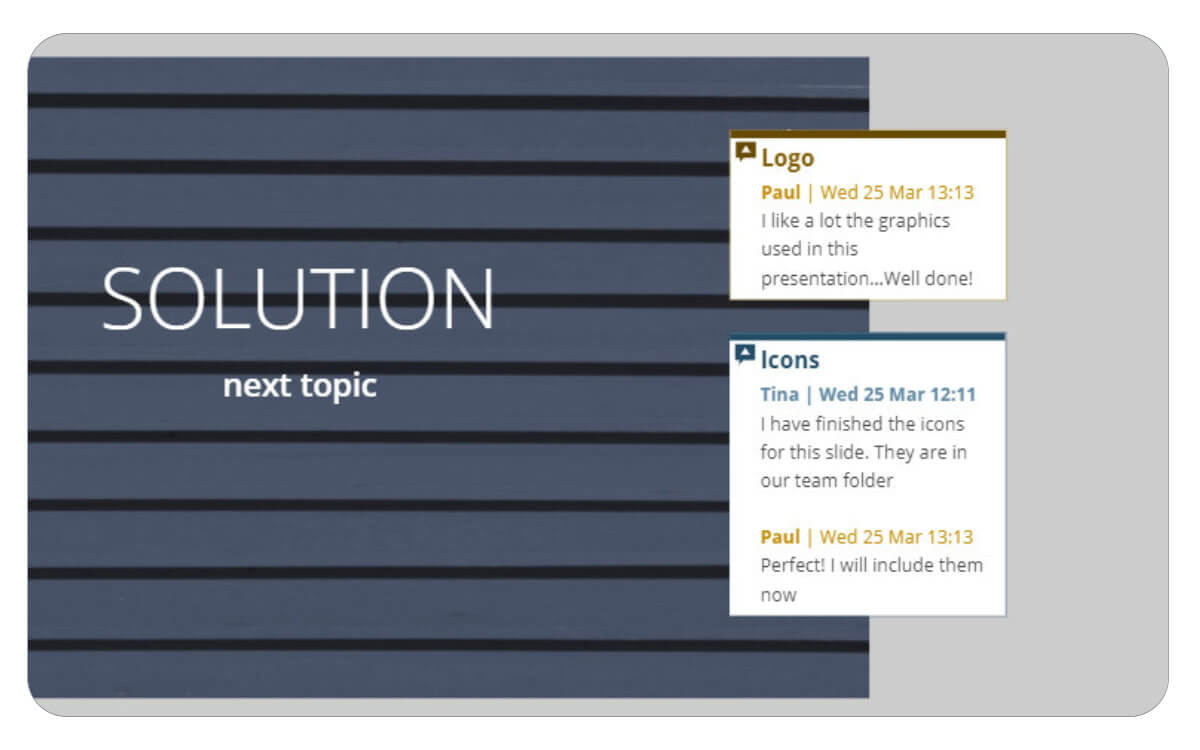 You might be used to stopping by your colleague's desk to give feedback.
Keep that workflow running using in-document comments so you can benefit from the skills and ideas of your entire team.
Asset library and automatic branding
Manage your company assets centrally and be confident that it is all up-to-date for all users.
Xara Cloud's asset library means your logos, graphics and common documents can be stored in team folders and incorporated directly into your document. No need to download from Dropbox or Drive.
Worried about maintaining brand consistency? We take an extra step and can apply your brand automatically to any document. That's right, you won't need to fiddle around with color codes, logo and fonts—we do it for you.
Example: 
You are launching a campaign for all of your social media channels.
Choose a template and we will automatically brand it for you. All you need to do is change text and images using content from your asset folder.