Branding Examples
From Theory to Practice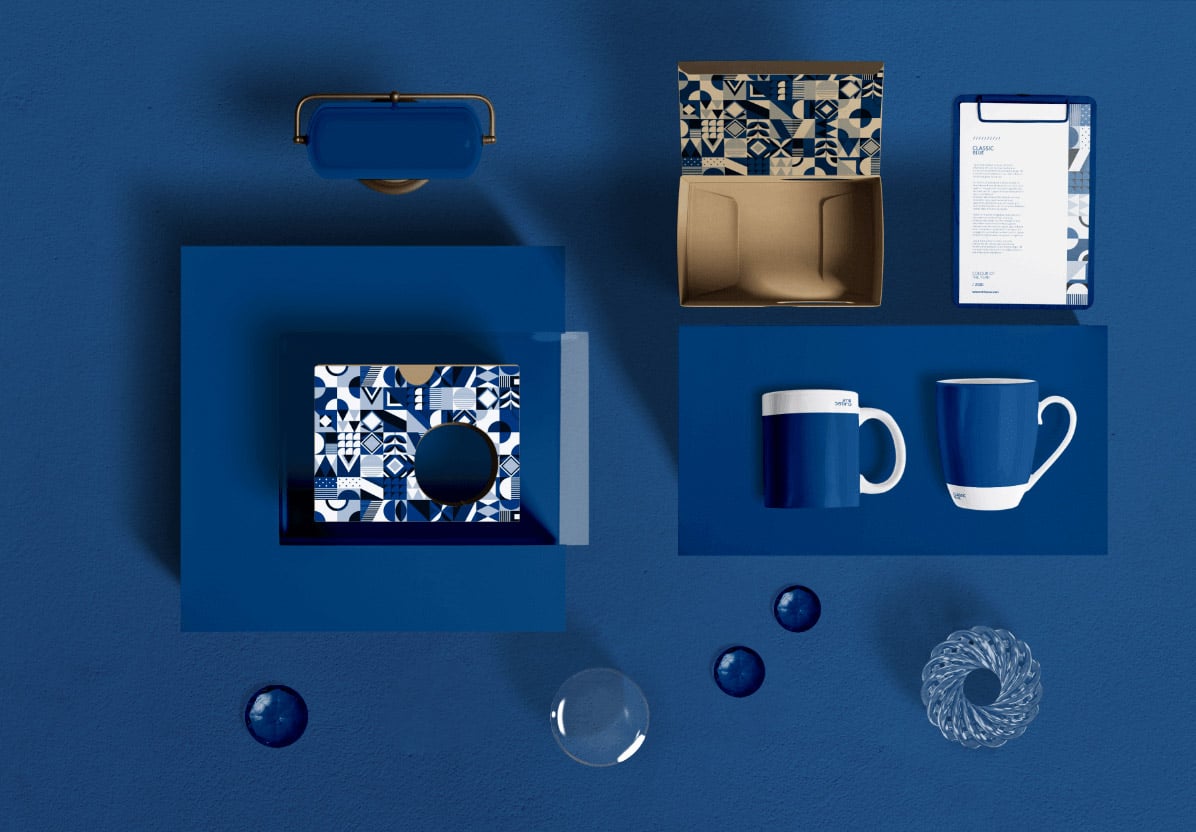 As we unpack the world of branding, it becomes more and more apparent that, above all, branding means possibility. It means finding new creative opportunities to position yourself on the market and actually redefining what is possible. And as the market is getting increasingly crowded, it's important to understand what other players are doing and what you can learn from them.
Big brands today are leading by example. They are considered true pioneers in their own right because they have come to define consumer and market expectations. But even so, new niche markets are emerging every year. And given the visibility warranted by our digital reality, possibilities abound.
To help you act on these emerging possibilities, let's explore 5 branding examples that helped other companies stand out and make a name for themselves. From small businesses to big corporations, there's plenty of creative inspiration to draw from in order to master the balancing act between being creative and communicating value when it comes to your branding efforts.
Good Branding Examples that Work
1.Fritz-Kola
This soft drink company from Germany balances a minimal design with an ambitious objective: to compete against Coke and Pepsi and come up with a new cola recipe. "It can be done better!" So was the motto of the two founders when they started the company in 2003 in a student residence in Hamburg-Othmarschen. And by better cola they meant: less sugar, more caffeine, and a touch of lemon.
In terms of branding, the founders let people choose the brand name. They put together a list of 40 options and organized a spontaneous poll outside a shopping center. At the end of the day, Fritz won. The rest of the visuals were created on a budget — the label contains the founders' faces but Photoshopped to look appealing. This cost them USD 100, to which they added USD 70 for their brand registration. Then they created the Fritz-kola font and chose black and white as brand colors to cut down on printing costs.
Fritz-kola is one example of doing more with less. And being creative about their strategy definitely paid off. Right now, the company is a household name in Germany and sold 71 million bottles in 2019, being the second-larger seller behind Coke's 74 million.
2. Acne Studios
Acne is a branding example that succeeded against all odds. The name of the fashion house is an acronym of Ambition to Create Novel Expressions, but many associated it with the proper name of the word acne, meaning skin disorders. In fact, this association prevented some stores like Harrods to endorse the brand at first.
When it was launched, the brand's co-founder liked the idea of making a difficult word look cool. However, the name was later changed to Acne Studios, possibly to boost the brand's likeability. As a result, the brand name became meaningful, memorable, and likeable. Adding "Studios" also protected the name from being copied by other brands.
To boost its brand identity, the company has been using pink packaging in an attempt to be different and challenge the idea that pink is an ugly color. In turn, the packaging has become highly-recognizable among consumers. To build a loyal and engaged customer base, Acne publishes a biannual magazine called Acne Paper. Each issue pursues a different theme and generally covers art, photography, architecture, design, academia, fashion, and culture.
3. Dropbox
When people think of Dropbox, they think about its logo. As the brand name suggests, the logo is indeed an open box and has been present on all of the company's communications and platforms. That's a sure-fire way to ensure that the cloud-based file-sharing platform will be instantly recognizable.
When the company rebranded in 2017, the box remained central to its visual identity. But instead of a literal box, it opted for an abstracted version made out of a series of flat diamond shapes. The rebranding initiative resulted from a shift in focus for the brand, moving from "knowledge workers" to "creative workers." To support this new brand positioning, the company changed its typography to Sharp Grotesk, which has a range of 259 fonts, and opted for a color palette that changes tones in a variety of ways.
4. Slack
Slack is a collaboration tool that set out on a big mission: to change the way people work and communicate. The idea behind this mission was to enable workers to be more productive through simple and easy-to-use tools.
Initially, the brand logo was a "#," which is also an organizing element in the platform itself. Each channel begins with a #, meaning that it's the place where teams can discuss different topics. The logo was later retooled to eliminate reproduction challenges and to ensure consistency across applications. While it still resembles an octothorpe, the new logo is made out of a speech bubble and a lozenge.
To make the color palette more manageable, the brand also limited the color range to 4 primary colors instead of 11. The new color palette looks better on-screen and the new colors are optimized to stand out against any background, not just white.
5. Headspace
Meditation app Headspace leverages a cheerful color palette that seems to reflect its brand promise to its target audience: Less stressed. More resilient. Happier. This brand identity is extended across channels and touchpoints. You can find it on their website, app, and social media channels.
Moreover, the brand uses inspirational quotes and creative illustrations to create a consistent experience with every piece of content. The illustrations embody people of all shapes and sizes, suggesting that mindfulness is suitable for everyone. The friendly tone is quite literally embodied in the voice that leads users through each mindfulness exercise. Every brand element is intended to help them reach a bit of inner zen.
What Can We Learn?
As much as we try to zero in on the elements that might lead to branding success, each brand takes a different path. There is no clear-cut journey for each business — otherwise, all brands would be the same. But you need to have a good grip on the following: your space, who you're up against, and what you're bringing to the table. Once you have a solid understanding of these aspects, you are free to take risks.
You can be like Mastercard and decide that you no longer want to display your brand name next to its logo. Or you can choose to take the customer experience to the next level like Pepsi. The brand created a special-edition Mountain Dew can that will reveal its content only when it's placed at optimal temperature. Of course, there are other examples of branding strategies that help businesses stand out. But the key here is to draw inspiration and then carve your own path. Who knows, you might end up as one of the pioneering brands in your chosen field. It's time to explore and set yourself apart.
Whether you want to grasp the basics of branding for your new business, want to work on your brand strategy, are stuck with your brand visuals or want to find branding tips on how to grow your business, check out: