Your Business Needs a Brand Purpose
Here's Why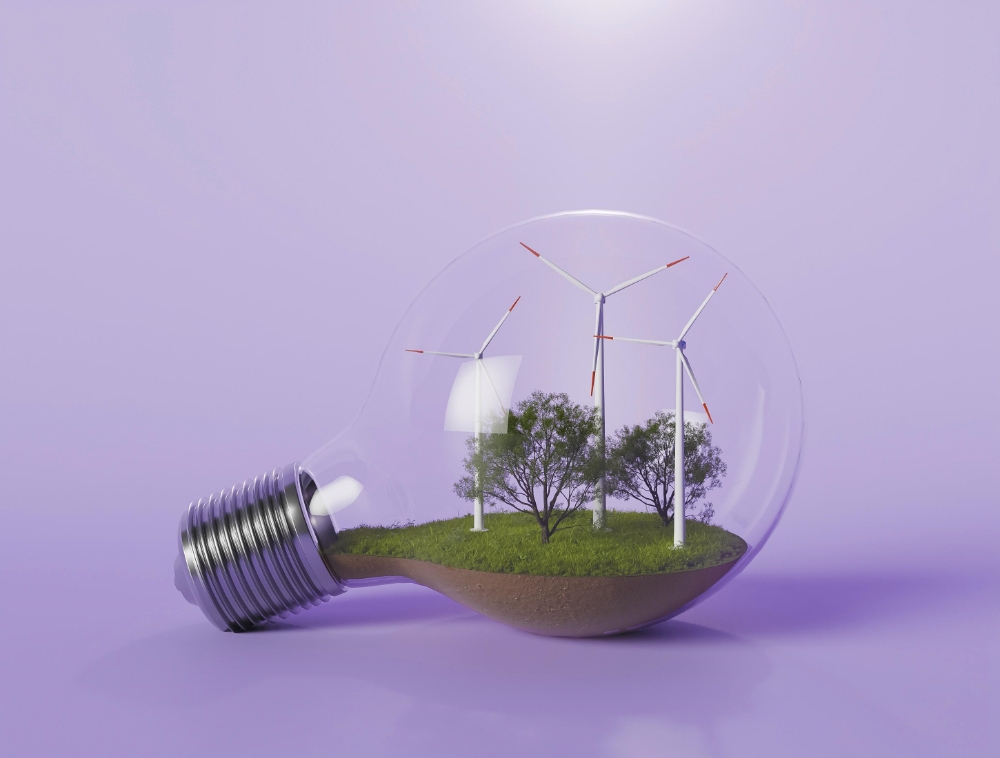 "The world is waking up. And change is coming whether you like it or not."
So were the words of environmental activist Greta Thunberg at the United Nations Climate Action Summit. Her speech was meant to raise awareness about climate change and determine world leaders to take a stand and do more to combat climate change and its impact.
If Greta's speech demanded more from world leaders, then Gen Z consumers are demanding more from the companies they buy from. This is pushing consumerism on a more ethical path, as buyers are going beyond product quality and safety before making a purchase. They expect companies to take a stand on social and environmental issues and have proper policies in place to achieve a positive impact on the world.
So, how are brands gearing up for an audience that takes climate change seriously? Well, their brand manifesto might not be enough to reflect their commitment towards a sustainable future. They need to lead with their brand purpose and prove that they are ready to make a change for the greater good.
Now, you might be wondering how is the brand purpose any different from the brand mission or vision? Read on as we'll explore what the brand purpose is and why it matters for brands.
Defining the Brand Purpose
What is brand purpose, you ask? The brand purpose lays the foundation for every experience and sums up what makes a brand relevant and significant in the eyes of the consumers. In an overly crowded marketplace, brands that are centered around a purpose are more likely to set themselves apart and drive customer loyalty.
Now more than ever, consumers are more likely to support a brand that is aligned with their beliefs and values. As such, communicating those beliefs and values on a consistent basis is what makes a brand purpose effective. And this can be achieved on numerous levels:
Employees: Having a strong employer branding strategy can help you foster an inclusive workplace where diversity and gender equality thrive.
Customers: Leading with a strong and consistent branding strategy can help you communicate your purpose better and determine your customers to act as well.
Executives: Infusing your purpose into your brand story will surely establish trust in your executive team and enable you to express yourself in an authentic way that others can relate to.
Suppliers and Distributors: Whether it's your brand stationery supplier or your entire distribution process, you can choose to work with partners that are aligned with your brand's purpose and share your vision when it comes to sustainability.
To communicate their brand purpose, companies need a brand purpose statement. This should sum up and share the brand vision with its stakeholders in a clear and compelling manner.
Example: The statements of the top brands
Image source: https://www.ebaqdesign.com/blog/mission-statements
Brand Purpose, Brand Vision, Brand Mission — What's the Difference?
While talking about brand purpose, a lot of people confuse it with the brand's mission or vision. To clear up the confusion, let's take Tesla as an example.
What's the purpose statement? To accelerate sustainable transport adoption.
What's the vision statement? To use a culture of technology, design, and innovation to decrease the use of fossil

fuels.
What's the mission statement? To create electric vehicles and the underlying infrastructure that supports them.
What we can learn from this brand purpose example is that everything revolves around the greater good for Tesla: to make sustainable transport accessible. As a result, the brand vision and mission are designed to make the brand purpose possible. In this sense, the entire organization is centered around a bigger cause that adds value to Tesla's employees and customers alike.
Example: The highly eco-friendly vehicle: Tesla Model 3
Image source: https://insideevs.com/news/414648/tesla-model-3-loses-eco-friendly-award/
Why Is the Brand Purpose Important?
It's hard to make your brand purpose tangible to your audience. After all, there is no real proof that making your purpose visible to the world changes the minds of buyers. But a few studies have shown that a brand purpose provides a solid foundation for growth and brand affinity. Here is why the brand purpose is important:
Investing in purpose-led brands can be 400% more profitable than investing in the S&P 500.
62% of US consumers expect brands to stand up for issues they care about.
48% of US consumers will complain if they are disappointed with a brand's stance on a social or environmental issue.
Creating a Purpose for Your Brand: What to Consider
✅ Carve Your Own Path
As the late American scientist and educator Carl Sagan once said: "It is difficult to mistake a tree for a tree." When it comes to purpose, it's important to do what you're passionate about and not get distracted by what's currently trending in the market. If you're not sure where to start, learning from other branding examples will help you set the right foot forward.
✅ Stay Authentic
While there aren't any specific guidelines that brands should follow when it comes to defining their brand purpose, there is one thing they should not neglect: authenticity. It's best to stay true to your unique values and be your authentic self at all times. To do so, you can use your brand tagline to make sure that your audience and employees identify with your authentic self.
✅ Do It Consistently
Your brand purpose is not a one-and-done endeavor. It should be reflected throughout your organization, from the executive level to your employees and suppliers. You should also communicate it consistently and go beyond words to prove that you are true to your purpose.
The Time for Purpose-Led Brands Is Here
Brands are taking on a lot more than simply making a product or selling a service anymore. In a time when the majority of consumers are so overwhelmed with choices that even a walk down a grocery aisle can be overwhelming, being a brand with purpose is a surefire way to stand out from the crowd.
With so many different channels and outlets for brands to reach out to audiences, it is increasingly important for companies to develop a purpose that goes beyond selling. By engaging in meaningful, relevant, and impactful brand marketing, businesses will be able to develop an identity that people can rally around.
Whether you want to grasp the basics of branding for your new business, want to work on your brand strategy, are stuck with your brand visuals or want to find branding tips on how to grow your business, check out: