7 Tips on Using Social Media for Real Estate to Get New Leads
These days, realtors have taken to the digital space to gain new leads, and social media provides them with ample opportunities to achieve that.
When done right, social media helps you earn people's trust and build a relationship with them even before starting a conversation on buying or selling properties.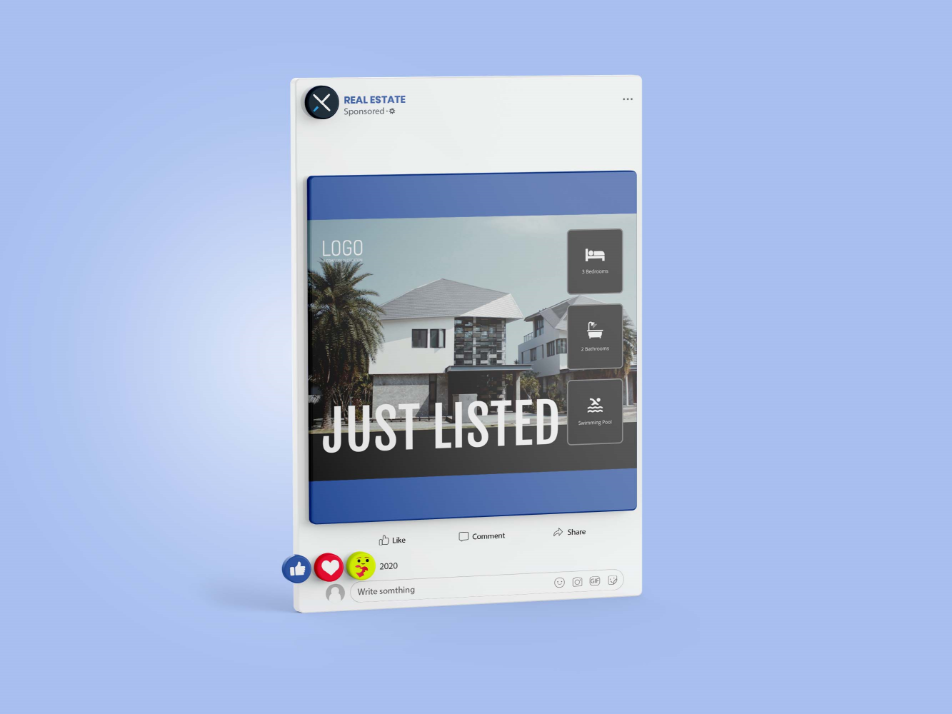 1. Make Your Posts Visual
People's attention is captured by beautiful pictures, more than anything else. They attract likes, shares and invite people to start conversations.
If you can work with a photographer for your listings and have the property shot by a professional, that is great.
But in other cases, you may only want to share a piece of information that educates your audience on a real estate topic, and you don't need to spend on photography services. For this, some general pictures to go with the content will do.
Luckily, there are plenty of options for royalty-free pictures. Here are some of the best:
4. Use Free Tools to Automate Your Posts
In real estate, no two days are the same. In this context, having a consistent social media posting schedule can be a real challenge.
Luckily, there are quite a few tools online like RealtyTech, Buffer or Hootsuite, that help you to:
Create your content ahead of time
Automate your posts
Ensure your social media presence even when you're out closing a deal
5. Don't Shy Away From Ads
If you want to gain new leads and help your content get more exposure, it's a good idea to tap into the large amount of data that social platforms own.
How can you do this? Through paid ads. They are a cost-effective way to target and connect with a specific audience.
The carousel ad format allows you to promote your open house or new listing through a slideshow of multiple images and attract new valuable leads.
6. Start Using Video
Social media users have increasingly embraced videos as a means to create more authentic connections.
Creating videos can be challenging in the beginning, but the effort pays off. No matter if you go for live or prerecorded videos, both of them are great ways to increase engagement by:
Answering questions from your audience
Providing tips about the industry
Sharing the stories of clients who were happy with your work
7. Connect With Your Audience Through Contests
Contests are a fun way to learn more about what your audience likes and for them to see that you care about them.
No matter if you ask them to:
Engage with a quiz
Answer a question
Vote for their favorite photo from your latest listing
The goal is to spark conversations and get more engagement on your real estate page.
It's up to you what they can win —an album of the best properties you've sold so far, a consultation with you, or lunch at a restaurant.

Try Xara Cloud for 14 days and discover
the results
No credit card or phone number required.
Start creating instantly — 1 minute signup.