5 SMS Examples for Real Estate Marketing
It's true, the marketing landscape in real estate underwent a significant change when the internet era arrived. Suddenly, it has become so much easier for real estate businesses to establish a digital blueprint and accelerate growth. They could publish their own blog content, engage with their audience on social media, and explore different channels and tactics to increase brand exposure.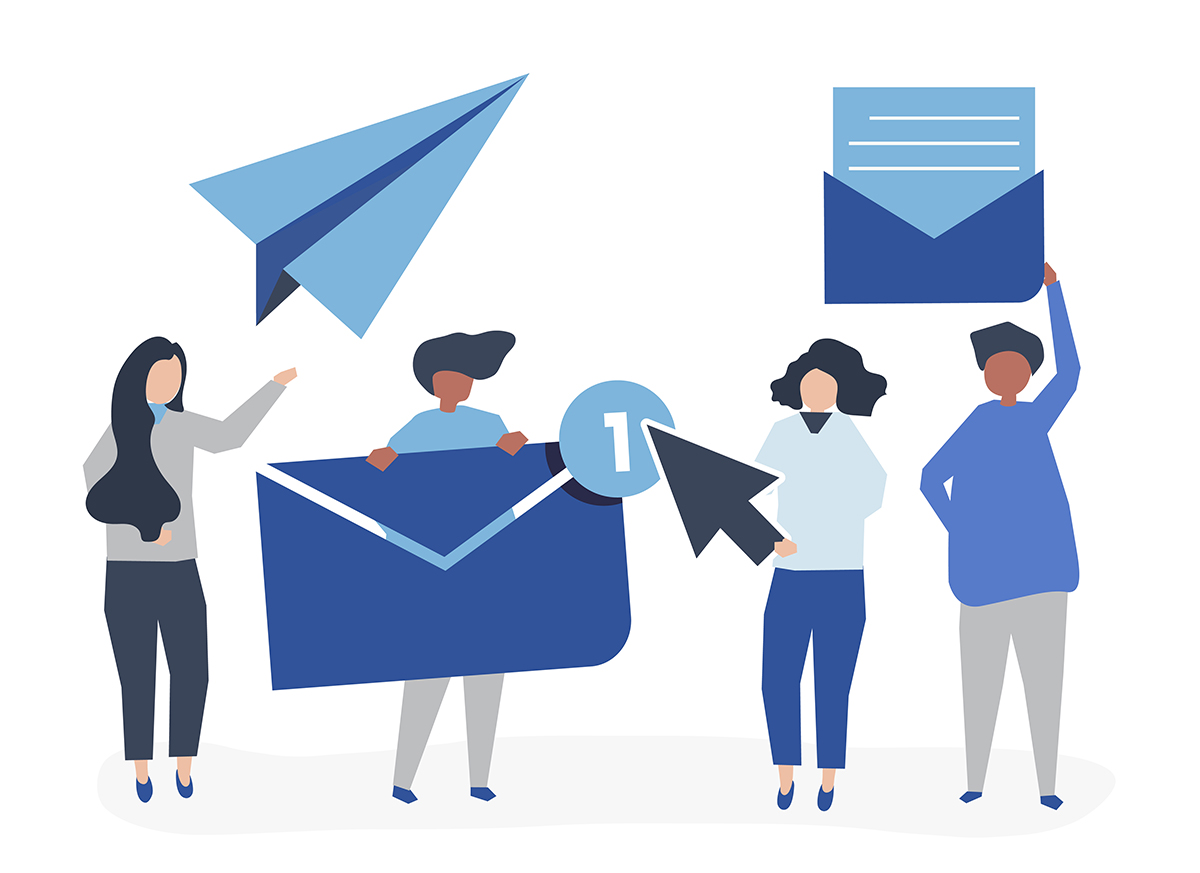 Indeed, the internet is an exciting place. But how about good old SMS marketing? Can it prove itself effective for today's real estate businesses?
As you are reading this, you might be wondering: Isn't SMS marketing dead, already? As it happens, it is not. A recent study found that 76% of brands will invest in SMS marketing in the following year, and 62% of consumers opted in to receive texts from at least one brand in the past year alone.
So, what does it mean for the real estate industry? It means that SMS real estate marketing is a potent channel that real estate agents can use to drive business growth.
SMS Marketing: How to Get Started
If you are considering a SMS strategy for your real estate business, here's everything you need to know in order to make the most out of it.
1. Understand the Value Your Target Audience Needs
1. Understand the Value Your Target Audience Needs
Your SMS is the means you will use to get in touch with your audience. As a result, understanding the needs of your prospects and customers in a detailed way is a must. Otherwise, they will either opt out, or worse — your text messages will be ignored and not achieve the desired results.
Tip: To zero in on your target audience and understand their needs, outline your ideal customer in a buyer persona document. At this point, you could consider their age, their budget, location, or various other considerations. Once you know all these details, it's time to collect their information. You can do that by asking users to fill out a form with express consent, either on your website, during viewings, or with targeted ads.
2. Provide That Value on an Ongoing Basis
In other words, make sure your customers and prospects receive what they signed up to receive. And as you're striving to meet their needs and expectations, take note of when and how often you will be texting them. You might be providing great value, but if your message is sent at an inconvenient time, your efforts might be in vain.
Tip: To schedule your SMS campaigns, you can opt for an SMS marketing platform that does this for you. As such, you can automate this process and get more out of your SMS marketing efforts:
Easily track and report open rates and response rates
Send more SMS messages at the same time
Improve engagement with personalization features
Collaborate with your team and optimize strategy on the fly
3. Always Choose Value Instead of Quantity
So you've sent a bunch of text messages and no prospect reached out yet? This is not the right time to bombard your list with new offers or promotions. Instead, it's time to hit pause and reflect on what you are sending and whether it's too much. Remember, no buying decision is made in an instant. But if your texts are too intrusive, prospects can instantly choose to opt out. To prevent this, establish a plan and make sure you reach out to them with the best messages.
Tip: To perfect your SMS messages and make sure they add value to your audience, consider key copywriting principles to improve effectiveness. Here are just a few tips that will improve the effectiveness of your text messages:
Use direct and concise language
Address your prospect directly
Keep the message short and sweet
Avoid overly descriptive words
Add a call to action to each text
SMS Marketing: What Not to Do
SMS marketing might be your go-to marketing strategy in the foreseeable future, but there are things that you should avoid in order to boost the effectiveness of your efforts. According to a study by SimpleTexting, most people opt out of SMS campaigns for the following reasons:
Too many text messages (59.5%)
Content is no longer meaningful (27.2%)
Text received at inappropriate times (6.2%)
No variety in the texts sent (4.5%)
5 SMS Examples for Real Estate Marketing
Now that we've unraveled the dos and don'ts of SMS marketing, it's time to explore some examples that are set to put your SMS real estate marketing in motion. Read on and get inspired for your own SMS marketing in real estate.
1. Follow Up Text After Website Visit
Any lead that has gone through your website and shared their personal information with you is a valid lead. As such, make sure to follow up with a personalized message that will bring you closer to a sale.
2. Follow Up Text After Property Inquiry
There is only so much information a prospective buyer can glean from your marketing materials. A follow up text that adds more value to the offer will come in handy to determine the prospect to schedule a visit.
3. Update Text to Keep Buyers Engaged
To bring buyers closer to sealing a deal, you have to keep them engaged with different options and listings that might be of interest to them. This way, your real estate business will stand out by establishing a close connection with buyers and earning their trust. You can drop them a line whenever there is a new listing in their desired area or use SMS to provide similar options based on their taste.
4. Confirmation Text for Your Sellers
Nothing hurts your deals faster than an unprepared seller. You bring the prospects to the door and you realize that the owner forgot about the appointment. The property is a mess, guests are over, or worse — the seller is not even there to facilitate the viewing. But confirmation texts can help you prevent all this by sending automated reminders about the scheduled property viewings.
5. Update Text to Keep Sellers in the Loop
Selling a property requires communicating on an ongoing basis with all the stakeholders involved. Some properties sell in an instant, while others depend on market trends, buyer preference, or location factors. As you pick up on any emerging trends or preferences, it's good to keep sellers informed to help them make the best decision when it comes to their property.

Try Xara Cloud for 14 days and discover
the results
No credit card or phone number required.
Start creating instantly — 1 minute signup.