Real Estate Recruiting in 7 Steps
As a real estate brokerage, you are always on the lookout for the best real estate agents out there to represent your business and drive growth. But how can you attract the best of the best and convince them to work for you? By developing a strong recruitment strategy that helps you attract and retain top talent.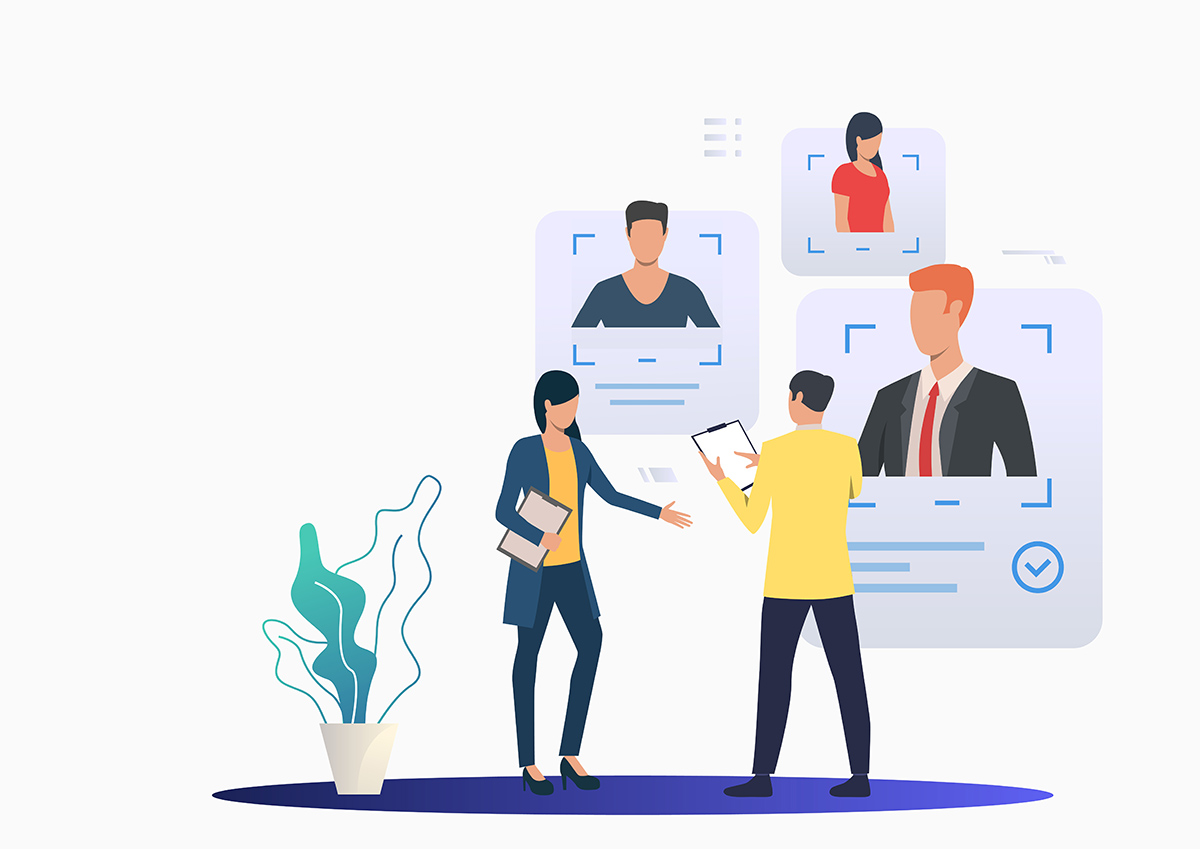 And it definitely pays off, as high-performing agents are likely to grow your pool of prospects, close deals faster, and keep clients happy. All this leads to a frictionless process and repeat sales.
But you cannot become a recruitment powerhouse overnight. Or can you? With the right technology and platforms, everything is possible. This enables your team to streamline recruitment and deliver the best candidate experience for your future real estate agents. And a great experience will also boost retention and the way you are perceived as an employer in the market.
How to Recruit Real Estate Agents: A 7-Step Process
Step 2: Create a Frictionless Application Process
Once you have the candidates' attention, you want to make sure they don't drop out halfway through the application process. To this end, you need to create a landing page that is consistent with your brand as well as the brand's visual identity. All this helps to build trust and make your brand stand out.
In addition to the visual aspect, the application itself should be smooth and frictionless. Do not include unnecessary steps or request too much information from the beginning, as this might determine candidates to drop out.
Step 3: Use Automation to Reach Out to Candidates
You run a real estate brokerage, so your attention should only be directed to value-adding tasks. As such, you cannot keep an eye out on new application forms and contact all candidates in due time. But if you use automation, you can remove this task from your to-do list.
An automation tool, like Zapier, allows you to connect your form application to your email application. As such, with each new form entry, you can schedule an automated email message that warms up the candidates, informs them that their application was well-received, and provides an overview of the next steps.
Step 4: Showcase Your Brand During In-Office Interviews
You've filtered through the candidates and you have a few strong contenders that fit your requirements. This is great, it's why you started recruiting in the first place. But if your online brand image caught the candidates' attention, it's your office that is most likely to convince them to stay. And you don't want to make them feel as if they've landed in a generic office with no personality.
So use in-office interviews to bring candidates closer to your brand and give them an idea of what it's like to work from your office. To this end, you should highlight your business values in the interview process and provide each candidate with branded collateral and stationery.
Step 5: Follow Up and Keep Candidates Engaged
The recruitment process can be time-consuming on both ends. The last thing you want to do is make candidates feel like they've wasted their time applying for a job at your brokerage firm. Even if you're not sure who is your top choice, it's a good idea to send constant updates to the candidates that already went through the process.
For good measure, follow up immediately after the interview and keep them informed about the next steps. And if the overall recruitment process is taking longer than expected, don't forget to provide monthly updates to the candidates. This helps you build trust and keep candidates engaged with your brand.
Step 7: Provide Support and Recognition for Your Agents
Most real estate agents thrive if they see that you are mindful of their needs and recognize their work. To drive your recognition efforts, you can call out best-performing agents on social media, hold regular real estate events to showcase the progress of each agent, or provide incentives based on productivity.
These can be considerably motivating for new agents that are just starting to make a name for themselves and see that hard work indeed pays off. With enough training and resources, senior agents can easily become thought leaders in the industry, helping support your brand voice and mission.
Streamline Real Estate Recruiting with Xara Cloud
Recruiting in real estate can be a daunting task if you are a small brokerage firm with few resources. But Xara Cloud is here to take some of the weight off your shoulders by enabling you to design eye-catching recruitment collateral in minutes.

Try Xara Cloud for 14 days and discover
the results
No credit card or phone number required.
Start creating instantly — 1 minute signup.