7 Best Real Estate Agents to Follow on Instagram as a Realtor
As a real estate agent, it's not enough to have a great property for you to list — you need to market it at the right time and on the right platform.
Instagram is one social media platform that, when used right, can support your marketing efforts more than anything else. But how do you make sure that you are making the most of this channel?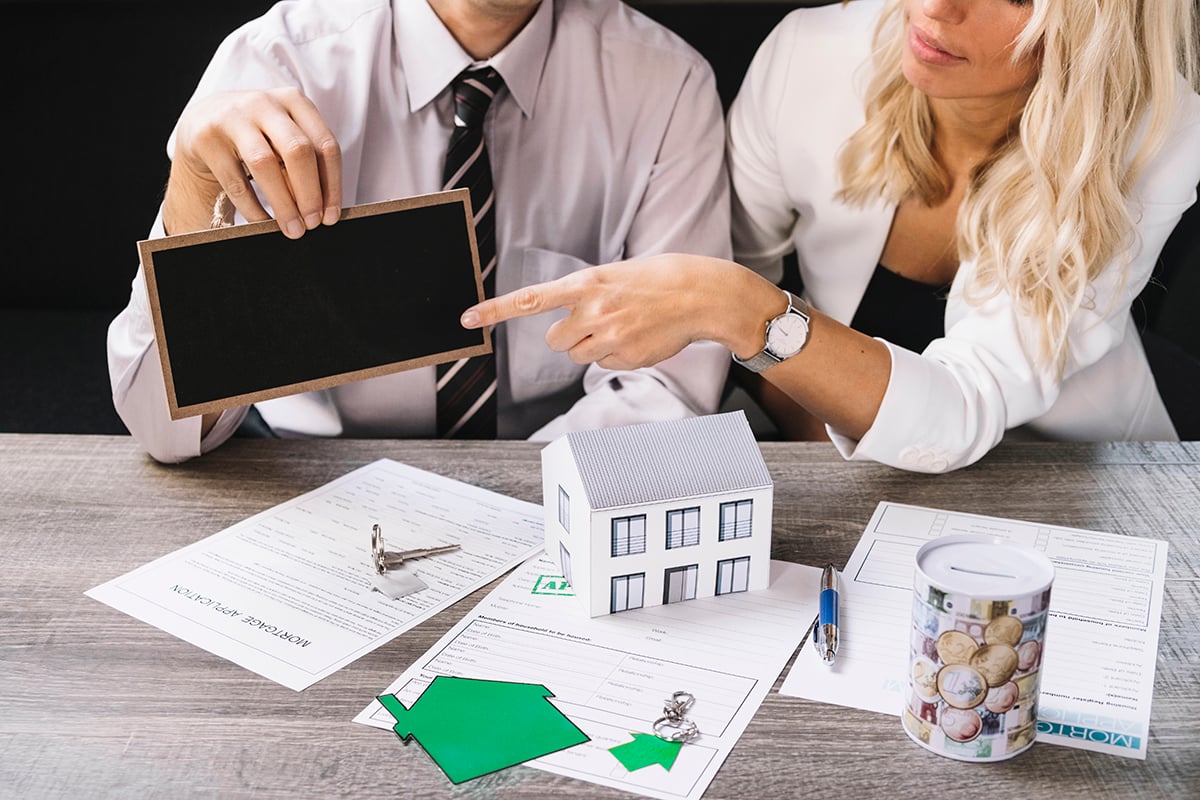 One safe way of achieving that is to find real estate accounts that you can use as inspiration when creating your posts. We don't recommend copy-pasting, but rather paying attention to a few key elements on their pages. These elements are:
Making their pictures visually appealing, what
Using a conversational tone in their captions
Make the most of Instagram's features (stories, reels, videos)
You can then take those ideas and create your own style for posting content on Instagram. So, if you're wondering who are the best real estate agents to follow on Instagram? Check out these accounts and take your Instagram to handle to the next level!
1. The Niche Real Estate Instagram Account Idea
@thefrontdoorproject
This account is a great source of inspiration if you are in the business of selling beautiful colonial houses. Not only does Deb post pictures of her charming properties, but she also uses Instagram to educate her following by giving useful info on her niche. Check out her stories where you can find Q&As, Buyer/ Seller Tips, Property Makeovers, and more.
Judging by her over 80K followers, you can clearly see that she's doing a great job marketing her niche!
2. The Dream Home Directory Instagram Account Idea
@realestateaus
This account could make you spend the day scrolling through their almost 2,000 pictures! They use quality photography to showcase the most stunning properties in Australia. Take notes on how to promote an epic listing on Instagram.
Also, another strength of this account is the fact that the listings posted are searchable by address. This is a great way to send visitors to their website and see more details.
3. The Interior Designer Instagram Account Idea
@beginninginthemiddle
As a realtor, following other agents that do a great job in the industry is very useful. But sometimes, you can get value out of your Instagram time by following accounts complementary to real estate — interior design, for example.
Why is that? Because your clients may not see the potential value of a residence, so it's your job to help them. This account features amazing low-budget renovations that can serve you as a go-to reference when you want to help a buyer picture how the home will look after a few improvements. Browse through their stories for the before/after and other behind-the-scenes details of the house transformations.
4. The Personal Profile Real Estate Agent Instagram Account
@dustybaker
This real estate agent blends posting about his listings with details about his personal life. While his way of approaching Instagram may not be for everyone, you could get inspired by his approach.
Dusty's account is a good example that you can model if you want to share your successes as an agent and engage with your clients on a more personal level. Before selling properties, you want to create connections with your prospects. When they trust you, they will be more likely to buy from you.
5. The Educational Real Estate Instagram Account Idea
@zillow
One of the best real estate Instagram accounts you could follow! Even though this is not the social media handle of a real estate agent, it's still worth your time. You can use their captions as inspiration when describing your own properties.
So why not check their posts when you're in a creative rut? On their handle, you'll find plenty of examples of how you can communicate with your audience in a way that could improve the visibility and engagement of your own posts. You'll love their conversational and fun tone!
6. The Industry Expert Real Estate Instagram Account Idea
@jademillsestates
No doubt that this is one of the best real estate agents to follow on Instagram! This leading luxury realtor in Beverly Hills has a well-rounded account that includes stunning pictures, posts sharing details of her listings, and a series that uses her own hashtag.
Browse through her hashtag #30SecondswithJade to see how she explores topics such as home renovation tips or what's hot on the real estate market. Also, expect to find plenty of behind-the-scenes posts and stories. Jade does Instagram for realtors right, and by following her, you can get inspired to do the same!
7. The How to Best Use Reels for Real Estate Account
@salernorealestate
This real estate agent uses Instagram to post enviable pictures of the properties he sells that leave you in awe!
However, what he does best is to shoot authentic videos to show his listings. Getting inspired by his account is a good idea because people love to check out the details of a property that pictures can't capture.
Also, he utilizes reels to their fullest potential and is helpful to other real estate agents by sharing useful industry tips. We'd say he's a winner on Instagram and that you can find enough inspiration on his profile!

Try Xara Cloud for 14 days and discover
the results
No credit card or phone number required.
Start creating instantly — 1 minute signup.