7 Real Estate Promotional Ideas
It's a myth that if you simply focus on being a great real estate professional, then new clients will keep knocking on your door. You've invested a lot of time, effort, and resources into being a great agent, so don't shy away from shedding the best light on yourself in order to attract new and clients. After all, you need more than a couple of successful deals to get your name out there and grow your real estate business.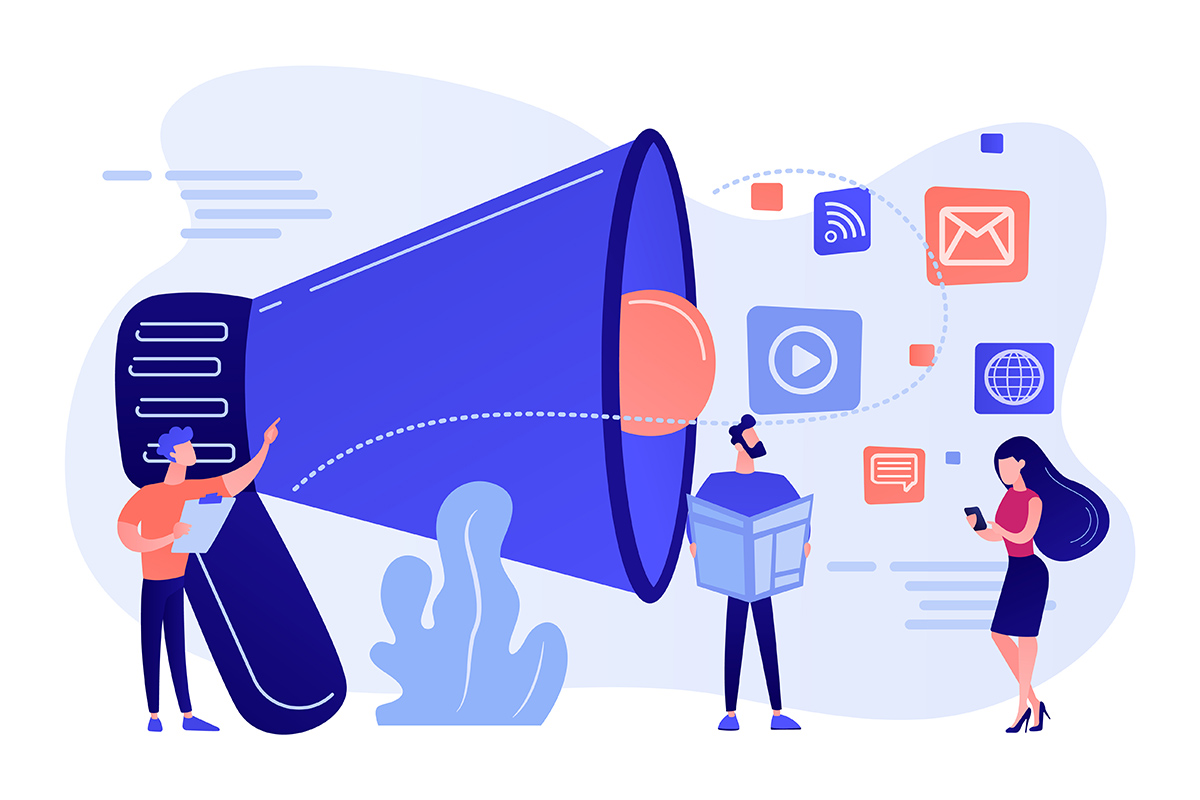 You have to draw people's attention to your business, and this is where your promotion strategy comes into play. Otherwise, it's like having a beautifully designed website and not spreading the word about it — leaving it out there on the internet for people to stumble upon it. Or waiting for prospects to ask about it.
Sure, you can expect a reasonable number of visitors to your website through search, but you also need a plan to get it noticed and boost traffic rates. The same goes for businesses as well. So, do you need ideas to promote your real estate business? We've got you covered.
Promoting Your Real Estate Business: What to Consider
Devising a plan to promote your real estate business implies looking at the bigger picture first and considering all the means to bring your brand to the forefront. Remember, your promotional strategy is part of your marketing strategy, so it will be integrated and supported by various other marketing activities.
One way to see how everything overlaps is to consider the 'owned, paid and earned' model.
Owned
The channels and platforms that you fully own and manage.

Website
Blog
Social media accounts
Newsletter

Paid
Everything that involves paying to get your business noticed.

Paid ads
Sponsored content
Search ads

Earned
Refers to any positive recognition you receive as your business takes ground.

Word-of-mouth
mentions
Reviews
Social media shares
The 'owned, paid and earned' model is a good way to bring order to all your channels and platforms and make sure your promotional strategies are aligned with your branding strategy and overall marketing efforts. Now, let's see how to promote your real estate business with these 7 ideas.
Real Estate Marketing: 7 Ideas to Promote Your Business
1. Position Yourself as a Friendly Adviser
No customer likes to feel like they're part of a promotional campaign. To this end, make sure that your promotional strategies actually add value to your prospects and respond to their needs. As such, you should try to position yourself as a friendly and approachable adviser to establish trust and increase your pool of customers.
2. Use Educational Content to Keep Your Business Top of Mind
No buying or selling decision happens in an instant. But once prospects decide to buy or sell, you want to be the real estate business they reach out to. In order to keep your business top of mind, you can use educational content to promote your expertise in the industry and make sure you create a frictionless experience for your customers and prospects alike.
3. Invest in Paid Channels to Expand Your Reach
You can only do so much with word-of-mouth marketing and organic search — especially if you're just starting out. With the right targeting and an appropriate budget, paid advertising can do wonders for your real estate business and help you expand your reach. For good measure, your ads should not be overtly promotional but rather appeal to the needs of your audience.
After all, some are ready to make a transaction, while others will just 'follow' or 'like' your profile for future reference. Expanding your audience is likely to lead to earned promotions in the long run.
4. Develop Branded Collateral to Drive Brand Awareness
Your branded collateral and stationery supports your brand image and helps you get recognized faster. By adding your logo, your brand typography, and your color palette to your branded collateral, it should be able to do the hard work for you and spread the word about your brand. To make the most out of this strategy, you should invest in flyers, brochures, and posters to showcase your brand and promote your business.
5. Stay in Touch with Your Audience
In the real estate business, you might think that clients come and go. But a closed deal does not equate with a closed door. Instead, you should be seeking opportunities to stay in touch with former clients and keep them engaged with your business. To do this, you could develop polls on social media, distribute surveys, check-in with them to see if they enjoy their new home, or if they are considering moving again. Who knows — maybe this could lead to a referral, a testimonial, or another closed deal.
7. Establish Trust Through Client Testimonials
So, you've got impressive deals and client relationships up your sleeve. When it comes to promoting your business, make sure you are doing all you can to encourage and persuade former clients to leave a testimonial that you can later use to establish trust and gain more customers.
Create Your Promotional Content in Xara Cloud
Wondering how to promote your real estate business faster and with less hassle? Look no further than Xara Cloud. With its eye-catching templates and easy-to-use interface, Xara Cloud allows you to create beautiful designs in seconds, without any design experience required. Real estate marketing has never been easier.

Try Xara Cloud for 14 days and discover
the results
No credit card or phone number required.
Start creating instantly — 1 minute signup.