How to Create a Market Report Newsletter for Real Estate
As a real estate expert, you're probably always looking for the best ways to keep your audience up to date and convert leads. Sending out a market report newsletter for real estate is one of the best ways to achieve this goal.
By regularly sending out newsletters, your subscribers will become used to your presence in their inbox and will not hesitate to contact you when they need to buy or sell a property.
If you're looking for the best real estate newsletter tips and templates, t's your lucky day! We're here to help you create your own real estate newsletter from start to finish.
Read on to find out more about how to create a stunning real estate newsletter that will impress your audience and help position you as a trusted real estate authority.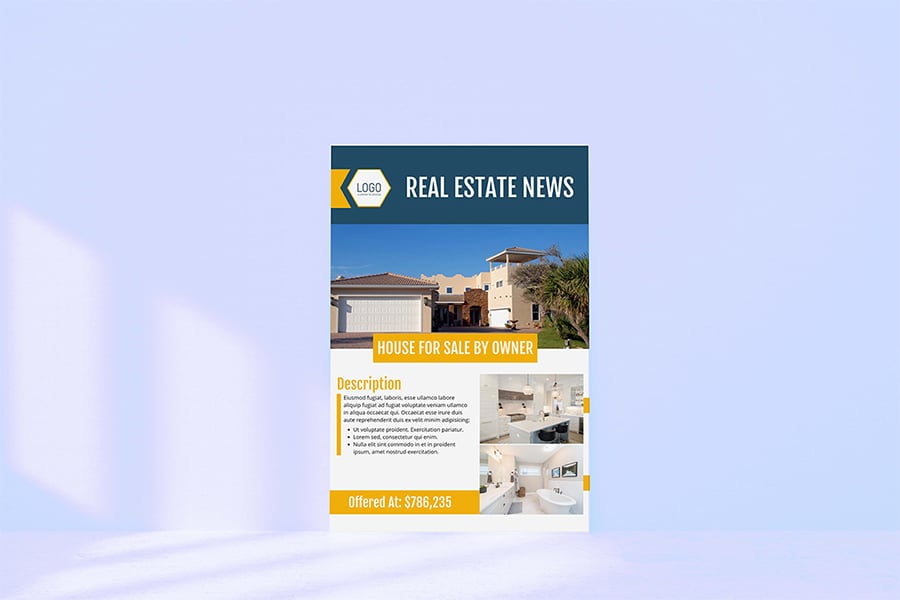 1. Include a Real Estate Update - Market Report Newsletter Template
To keep your audience up to date with the latest changes in the real estate market, you can start every newsletter with a market report. You can include the numbers of listings, the average price in the area, or any other statistics your audience might find relevant.
Here's a real estate market report template that helps your audience interpret the numbers and figures and what they mean for them. You can customize this template to make it highlight your achievements and incite curiosity at the same time.
2. Use Stunning Pictures
Including stunning images in your newsletter is guaranteed to make a great first impression. So whether it's a new property you just sold, a new addition to your portfolio, or a beautiful image that completes your story, you should always make sure you include some quality photography or illustration in your newsletter.
With this template, you can be sure that your images complete your story and attract your viewer's attention.
3. Tell a Story - Real Estate Guide Newsletter Template
There's nothing that completes a stunning image better than an engaging story. With a bit of practice and attention, you can transform any real estate news into a captivating story that's remembered and shared. For example, you can share some interesting facts about your most recent listing, tell the story of your most recent sale or create a guide covering some interesting facts about real estate transactions.
Use this creative newsletter template to highlight your story and help it get the attention it deserves.

Try Xara Cloud for 14 days and discover
the results
No credit card or phone number required.
Start creating instantly — 1 minute signup.