How an Efficient Real Estate Marketing Checklist Should Look Like
If you want to stay relevant in the real estate industry, it's not enough to focus on your core activity — you also need good marketing.
But how can you market both yourself and your business to ensure solid results? To achieve this, you need to create a real estate marketing strategy that helps you establish an online and offline presence. The goal is to create trust among your clients and grow your brand's visibility.
Here is where a real estate listing marketing checklist comes into play — it helps you avoid wasting time and constantly figuring things out. The following real estate marketing checklist items cover both digital and print marketing materials. Let's see what they are!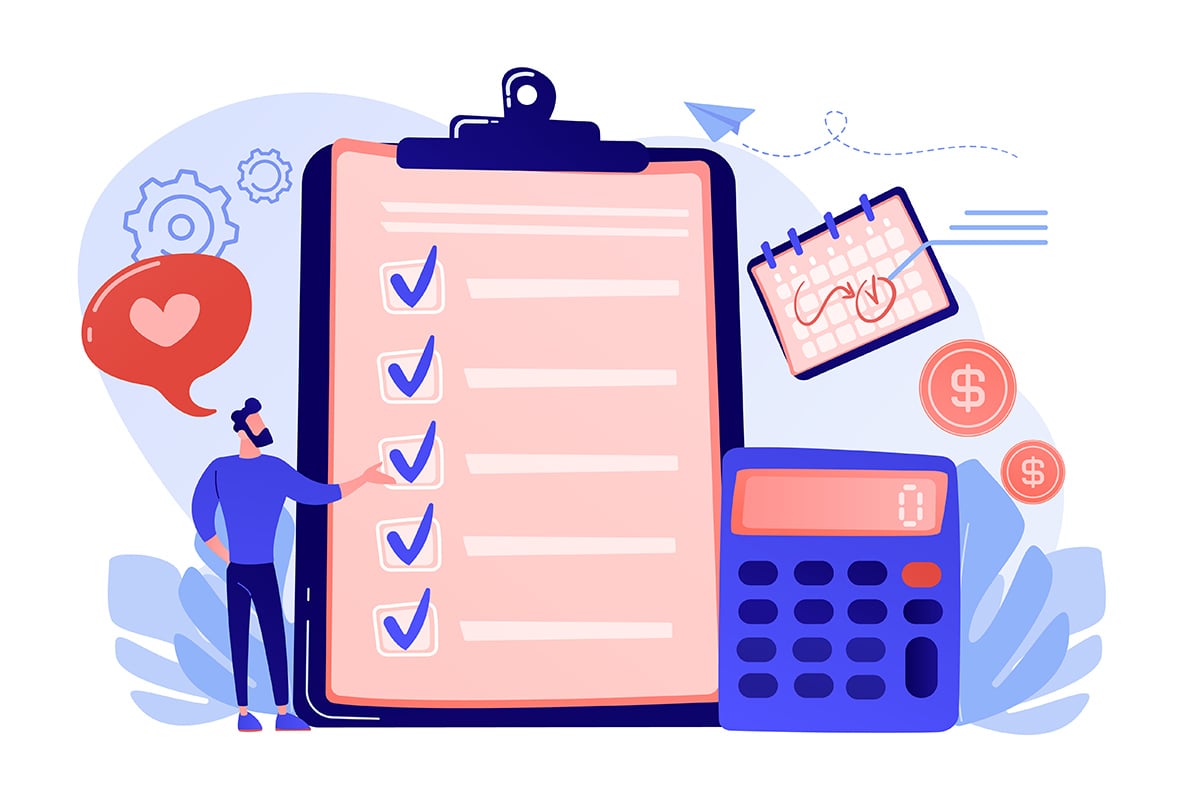 Digital Marketing Materials
These days, your real estate marketing strategy simply can't do without paying attention to your online presence. And in the digital space, creating content that stands out and shows your brand's personality is crucial. To achieve that, make sure to use these marketing materials:
2. Website
Your real estate listing checklist must include a well-designed and SEO-optimized website. Having a visual, mobile-friendly, and easy-to-navigate website will help you connect with your audience. Here are some items that your website should include:
Embedded videos and photos of your listings
Useful blog content
Social sharing functions
Client testimonials
Call to action on all pages (forms, emails, phone numbers, and social media buttons)
3. Blog Section
Having a blog is a great way to drive organic traffic to your website, build credibility, and create a relationship with your potential customers. Your listings deserve to receive attention. And through your blog, you can give details that social media or real estate platforms can't accommodate. Support your content with facts from trusted sources and quality visuals, and write regularly.
So, make sure not to skip your blog section from your listing marketing checklist! It can be a time-consuming activity, but it's worth the effort!
4. Email Marketing
According to MailChimp, the open rate for email marketing campaigns in the real estate industry is 19.17%. These figures recommend this marketing channel as an effective and high-return way for you to engage with your audience. Here are a few ideas on how you can make the most out of your email marketing:
Create categories and lists for your subscribers so you can send them relevant content
Use automated messages to thank your contacts for subscribing to your mailing list, attending your open house event, or filling out a form you requested
Reach out to your list regularly with new listings, newsletters, promotions, exclusive content, etc
Print Marketing Materials
Even though we live in a digital age, print marketing still works in real estate — it is a cost-effective and efficient way to attract potential customers in the industry. Here are some of the items that should be on your checklist:
1. Brochures
Through brochures, you can share information about your listings, your services, your brand, or the real estate market in your area. They're a cost-effective and impactful method for you to create brand memory.
Another benefit of this print marketing material is that you can make it the format and size that suits you — you can communicate your message on as many pages as you find convenient. So make sure to use an appealing design that supports your valuable information.
2. Business Cards
At a time when people share their social media handles upon meeting, you would think that business cards have fallen out of fashion. However, this is not the case. Business cards can help you create a memorable first impression to your prospects. So make sure to hand out an efficient and visually attractive business card. To achieve that, here are some elements to consider:
Find a design you like and customize it by adding your name and changing the fonts and colors
Use a quality paper that is thick and heavy — it creates a professional and luxurious feel
Add finishes and coats to make your business card stand out
3. Flyers
Brochures are great to communicate details, but when you want to catch interest through minimal information, it's best to use flyers. When creating your flyers, make the property images the main point of attention and include concise information about price, location and essential features.
Because they are visual and light, flyers are the appropriate marketing materials to use at open house events, property fairs, and industry conferences.
4. Real Estate Yard Signs
The internet is a quick way for people to browse for listings and look for properties. However, they could be passing by their dream home without knowing that it's available for sale. To avoid such situations that could cause you to miss potential customers, use real estate yard signs if the owner agrees.
A complete marketing checklist for real estate should include real estate yard signs. Not only can they attract visitors and fast-track closing the sale, but they make your brand more visible in that area. To achieve that, make sure to create a well-designed and unique realtor sign.

Try Xara Cloud for 14 days and discover
the results
No credit card or phone number required.
Start creating instantly — 1 minute signup.