Could a Real Estate Marketing Agency Improve Your Online Presence?
When people look for properties, the first place they start their research is online. In this context, real estate agents understand that to increase their brand awareness, gain more leads, and build ties with their customers, they need to have a solid online presence.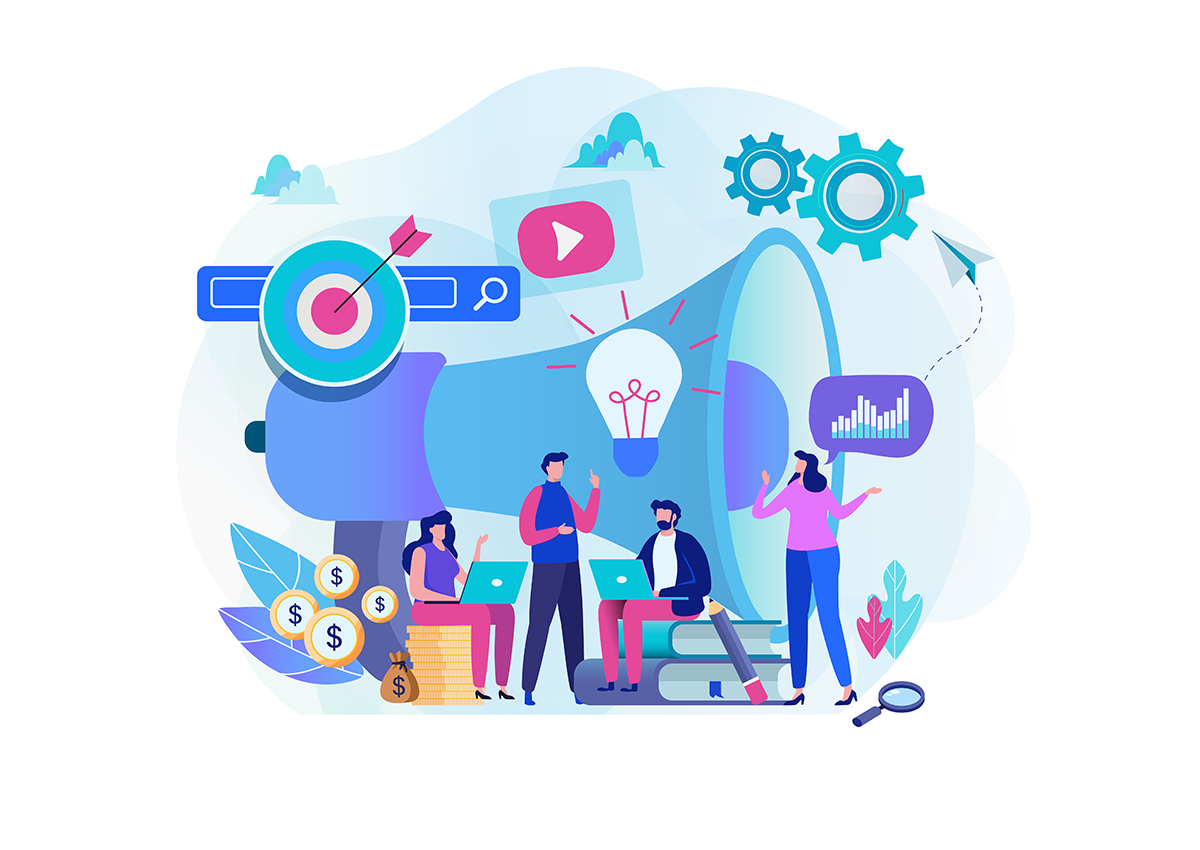 A recent survey shows that to grow their business, real estate agents will focus on:
Boosting their social media presence
Improving CRM and email campaigns
Maximizing their branding efforts
These numbers show that the trend of focusing and investing in digital marketing for real estate is growing. However, when planning their real estate marketing strategy, agents face a series of challenges such as:
Lacking the necessary marketing skills
Being short on time
Finding it difficult to keep up with the latest trends and technology
So how can they close the gap between these challenges and their goal of increasing their online presence? By working with a real estate digital agency.
How Can a Real Estate Marketing Agency Help You
There are a few ways that an agency can help your digital marketing efforts. Let's explore them.
2. Build Your Audience With Content Marketing
Another effective way to grow your online presence is to write content for your blog.
But coming up with keywords, researching the topics, and writing the articles can be a challenge. Your agents may not have the necessary writing skills, the time to do so, or the willingness to put in efforts into this —here is where a marketing agency can step in.
Every respectable agency benefits from a team of professionals that can help you with these aspects (and much more):
Create a blogging strategy
Identify blog posts ideas based on the search intent of your potential clients
Write informative articles that address your audience's pain points
Promote listings through dedicated blog posts
And much more
If done well, content writing essentially tells your prospects that you are able and ready to help them. So don't miss this marketing opportunity to stand out in the local market as an authoritative realtor. Better reach out to an agency.
3. Make Your Website Your Strongest Marketing Asset
A crucial part of your real estate marketing strategy is to have a website that is:
Responsive across devices
Fast loading
Visually friendly
Easy to navigate
SEO optimized
Informative but not overwhelming
But how do you ensure that your website checks all of those boxes? You work with a real estate marketing agency that can do all of that for you.
When your web pages keep people engaged, you improve your ranking in search engines, and more prospects will find your website faster.
Keep in mind that your website is more than a collection of listings —it's an experience. It has the power to transform visitors into clients and property listings into closed deals. So don't compromise on its quality and content.
4. Nurture Your Relationships Via Email Marketing
In 2020, 83% of agents gained new clients through referrals. Since connections are crucial to this industry, how can you maintain them, especially when you're so short on time?
The answer is email marketing. But this valuable component of digital marketing for real estate can be challenging. How do you know when your contacts expect to hear from you, and what can you tell them to be of use?
A real estate marketing agency can create effective campaigns and newsletters that:
Target your new leads with helpful and relevant information that inspires them to take action
Keep your former clients up to date with your latest
Provide your contacts with valuable content based on their interests
Nurturing relationships is no easy feat, and one uninspired email can potentially damage them. But when you can rely on a trusted marketing partner for help, you can rest assured that your contacts are in good hands.

Try Xara Cloud for 14 days and discover
the results
No credit card or phone number required.
Start creating instantly — 1 minute signup.