Real Estate Postcards
Create a professional real estate postcard in 2 minutes
starting from a template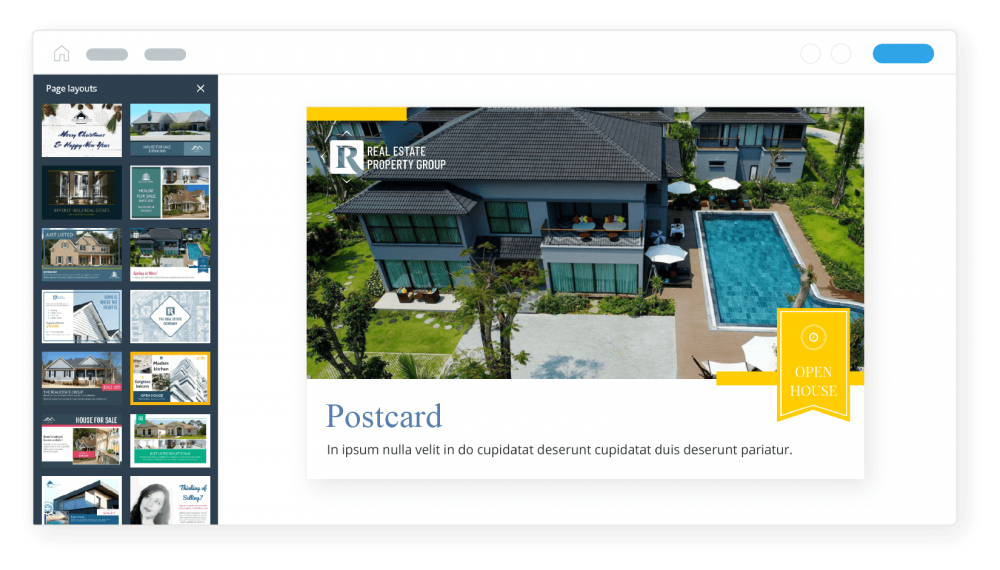 How does it work?
1

You choose a
template

We have Open House, Just Sold, Just Listed postcard templates and many more.
2

We brand it
automatically

We apply your brand colors, fonts and logo to every template you open. Automatically.
3

You edit with
drag and drop

Edit your postcard by adding your photos and changing the text with simple drag and drop.
4

You download
and print

Download your postcard with bleed and crop and send to your printer. Done!
Xara has saved me hundreds in my marketing budget but more importantly, Xara has saved me thousands of dollars in my time spent. The ease of use and ability to have one-click branding makes Xara my perfect marketing partner.

Mark Dijohn, Real Estate Agent at Century 21 Results
Join the 1 million+ customers
worldwide that trust Xara
Creating amazing real estate postcards doesn't have to be
complicated when you use Xara Cloud:
Get started for free
Creating branded marketing material for your real estate business will finally be easy.