Auto Page Resize
Create Made-to-Measure Documents in Minutes with Auto Page Resizing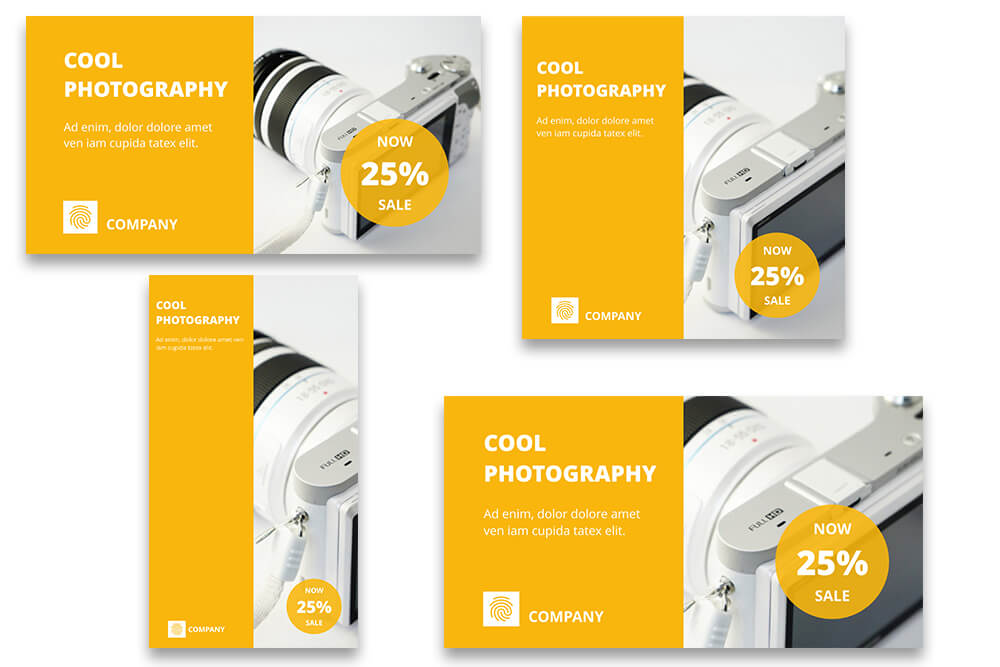 Time is money in business. The more time you spend away from your customers, the more money you stand to lose. While designing marketing documents and digital media presentations is an important part of marketing, the process can be time-consuming. But by using Xara Cloud to design all of your image-based documents, you can take advantage of auto page resizing — and save yourself a huge amount of time and effort.
Page auto size means you don't have to spend extra time after the design process fiddling with your document's dimensions. This is just one of the time-saving features that makes the design process with Xara Cloud so easy. Design your social media post as normal with the easy-to-use Xara Cloud interface. Once you're done, you can resize your post for the platform you're targeting. Instead of designing separate presentations for Facebook, Twitter, Pinterest etc., you only need to design one!
Design Social Media Posts That Grab the Consumer's Attention
Social media is inescapable these days, and it is now the single most effective marketing tool in the world. With a single post, it's possible to reach billions of people with your message. But to get your messages seen, you need to make social media posts that are optimized for the platform. After all, a marketing image designed to be a Facebook page header won't look all that impressive when it's shared on Twitter.
Until recently, marketers and business owners had to design separate documents for each social media platform. Facebook, Twitter, LinkedIn and Instagram all have their own ideal dimensions, and to stray from them means creating an image that just doesn't look right. But Xara Cloud lets you change the dimensions of your presentation with a single click. Create your marketing campaign document, then use the auto page resizing feature to optimize it for all your social media channels.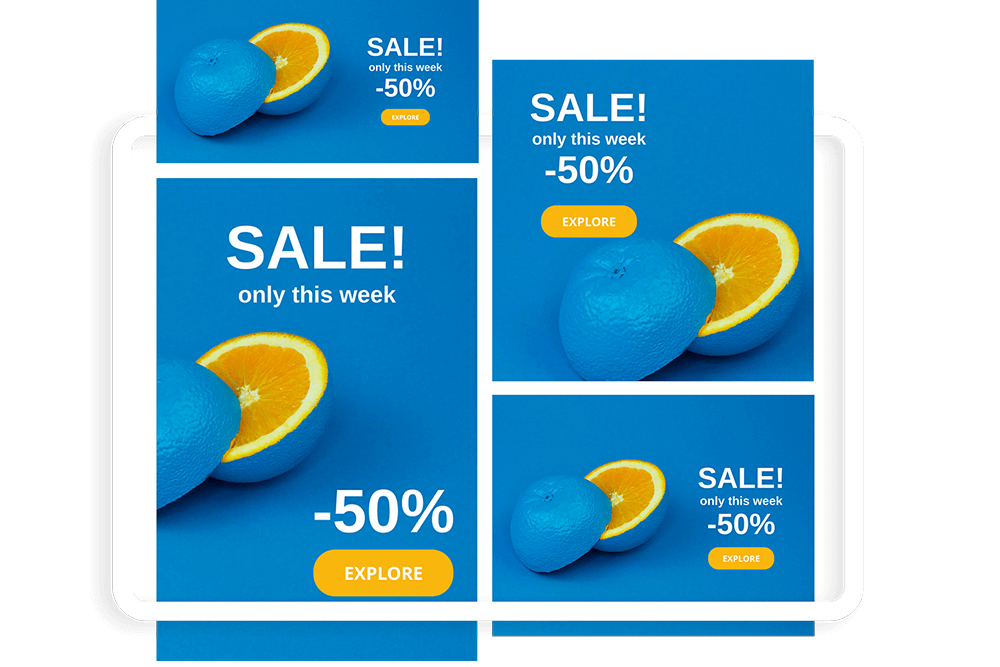 Create Documents from Scratch with Specific Dimensions
Every great image-based marketing presentation starts with a blank page. This is your canvas, onto which you communicate your message in an engaging, attention-grabbing way. For the best results, it's always best to start with the dimensions you need — rather than modifying the dimensions later in the process. Xara Cloud makes this process easy.
To start your project, simply choose a blank document, and select the size you want. For example, if you're creating flyers, you might want to choose A5 as your starting point. Or if you're creating a poster, A1 or A2 might be best. With just one click, you can change the dimensions of your blank page before you add any design elements. This ensures that your message is optimized for your chosen medium.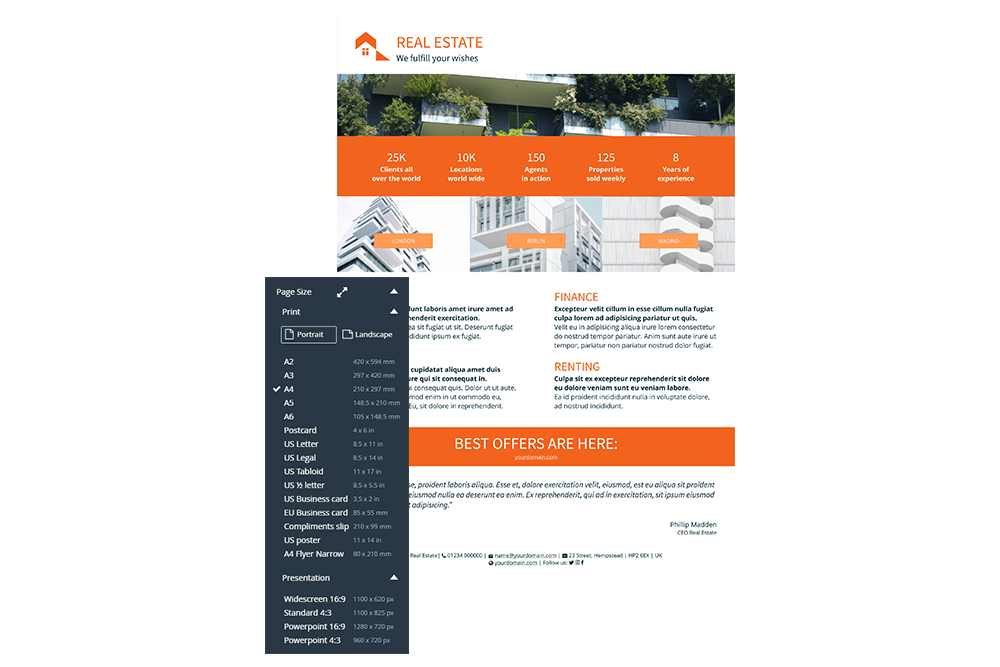 Save Extra Time by Choosing a Ready-Made Page Size
Xara Cloud is all about giving you the tools to create image-based presentations of a professional standard. But this powerful design platform also aims to save you time at every stage of the process. Getting the dimensions of your presentation right can take time. In fact, if you don't have the right software, optimizing the page size for your chosen medium can become a real pain. But with Xara Cloud at your disposal, the process is quick and easy.
Rather than manually enter the dimensions or experiment until you find something that works, simply choose the page dimensions from a ready-made selection of templates. With just one click, you can create a perfectly sized document without the hassle. This is vital if you're going to create marketing documents and social media posts that look professional and engaging.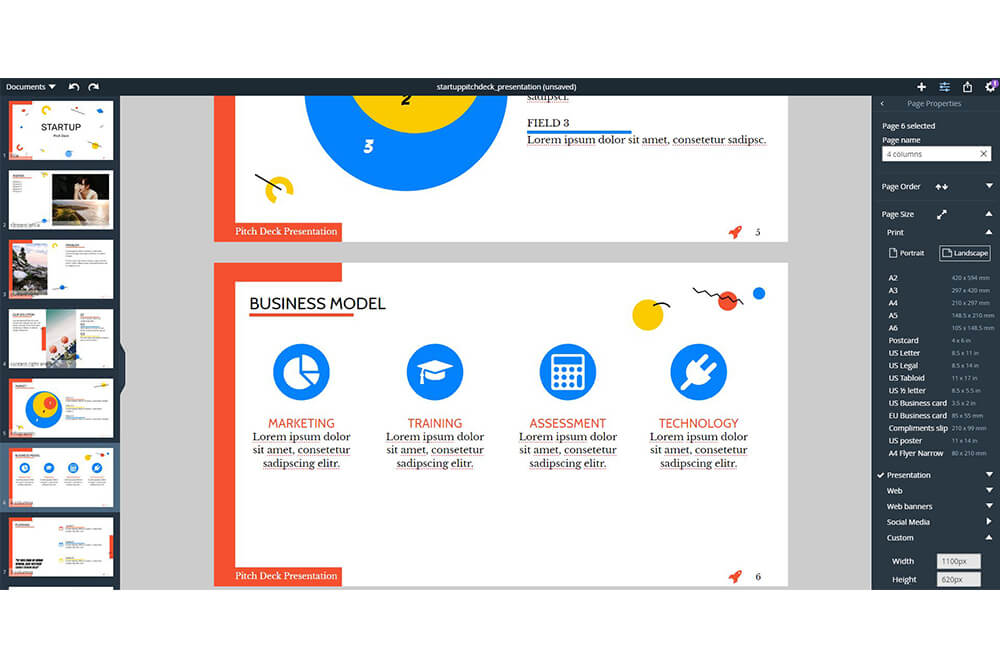 Customize Your Page Size to Make it Perfect
No two design projects are ever the same in marketing. And that's a good thing. After all, you want your message to be completely unique and original — setting it apart from the marketing messages of your competitors. Perhaps you need a poster or leaflet with unusual dimensions. Maybe you're using a new social media channel with its own image size guidelines. Whenever you need to create a truly customized document, Xara Cloud makes the process quick and easy.
If you're unable to find the page template your need, Xara Cloud allows you to tailor your document to a specific size. Enter the horizontal and vertical pixel count, and your perfectly sized document will be created in a second. This means that no design project is off limits. Whether you're created an advert for the side of a bus or a flyer to hand out in the street, Xara Cloud gives you the power to create absolutely anything from scratch.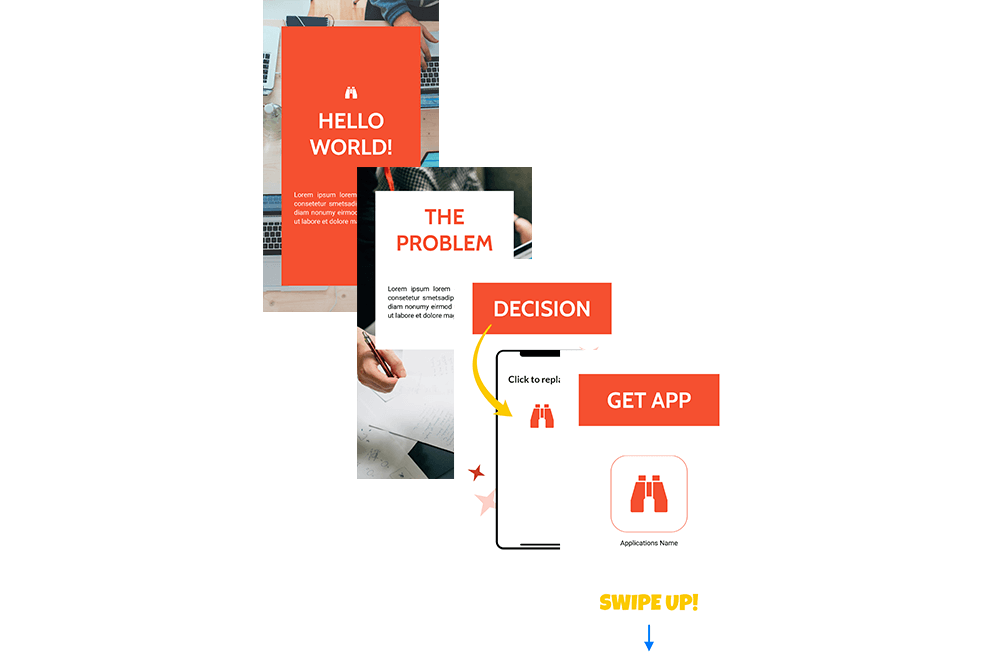 Create Any Marketing Document in Minutes with Xara Cloud
There was a time when creating a sleek, professional marketing presentation required the skills of a professional designer. But thanks to Xara Cloud, you're in the designer's chair. You take full control of the entire process — whether you're an expert or an absolute beginner. A simple drag-and-drop design system is all you need to create bespoke, image-based presentations that will get your business noticed. If you have a computer, a mouse and a reliable internet connection, you can create beautiful posters, leaflets, pamphlets and social media images in just a few minutes.
The design process simply couldn't be easier. Start with your specific page dimensions, then add your images. Use text to inform and communicate, and then stylize your document with your brand's logo, color scheme and font. Everything you add or change is applied to your design instantly, so you can experiment until you're happy with the results. Creating image-based marketing presentations has never been this easy.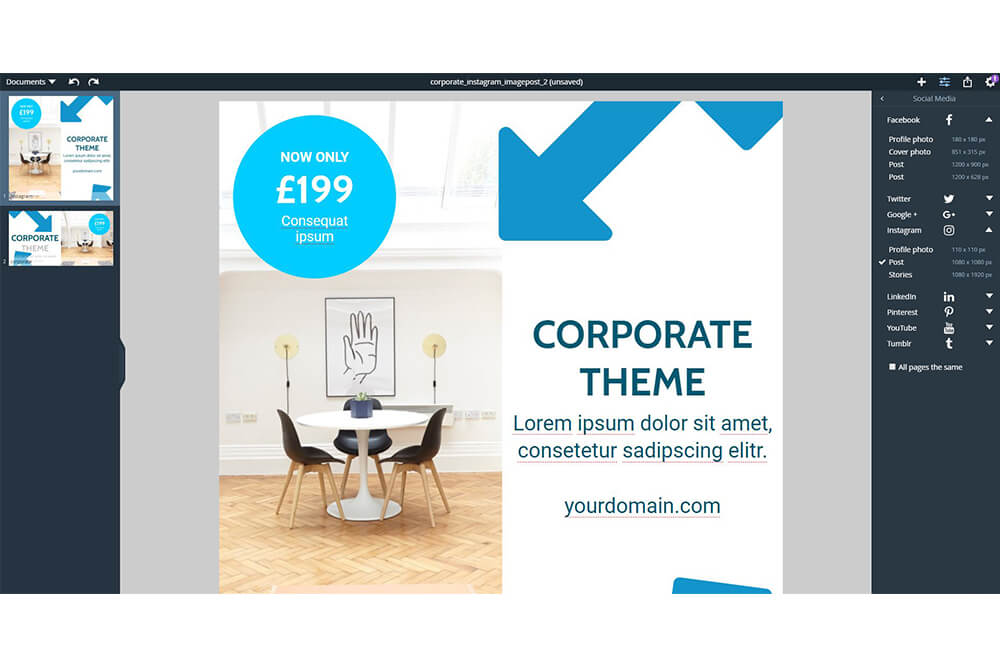 "Xara Cloud will transform the way you work with features like page auto-resize. Resize any document with a few simple clicks and one post turns into many!"
Teams that trust us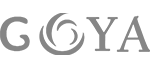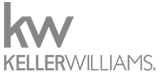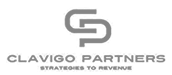 "As a startup, we are starting to create our identity and establish our brand. It's critical that our website, marketing materials, and social media content are of the highest quality to win trust with users. Xara gives any employee in Proximate to create visually stunning documents like they are a professional designer."
Ross Andrews
CEO & Founder of Proximate
"Xara has made the output I created for my clients MUCH more professional, improving my image with them. After showing a client just a draft they actually mentioned the improvement. Xara has made me better with my clients."
Walter Westervelt
Sales Consultant at Clavigo Partners
"I can instantly create beautiful product presentations. The variety of templates guarantees a great and unique look."
Laura Krüger
Marketing Communication Manager at Magix
Get started for free
14 -day free trial | No credit card needed
You will be on your way to creating branded documents and designs that can transform your business