Customizable Diagrams
Visually Communicate with Your Story Using our Diagram Templates

When you want to communicate relatively complex data in an easily digestible way, creating a diagram is often the best solution. By creating a visual representation of the data, you can get your point across in a matter of seconds — while keeping the consumer interested.
Diagrams are also very effective at comparing different data sets, or for providing instructions. They can be used to demonstrate the evolution of data in a way that is easy to understand. For example, you can chart your company's history with a diagram, or provide a step-by-step guide to your e-commerce website's buying process.
Creating a Diagram with Xara Cloud Couldn't Be Easier
Our user-friendly design interface makes creating engaging diagrams that grab the attention of your customers a quick and simple process. Start by perusing the ready-made design templates available. Choose one that closely matches your requirements, and change the color scheme to match that of your business' brand. You can, for example, use the SWOT analysis one next time you have to evaluate a project or situation. Or the Business Model Canvas to help evaluate business ideas quickly.
Using a simple drag-and-drop system, you can edit various elements of your diagram with a click of your mouse. Change everything from the background to the font, and select a hue that creates the image you're looking for. You can see the results of each change you make to your design template immediately. Make as many changes as necessary until you're absolutely satisfied with the visual presentation.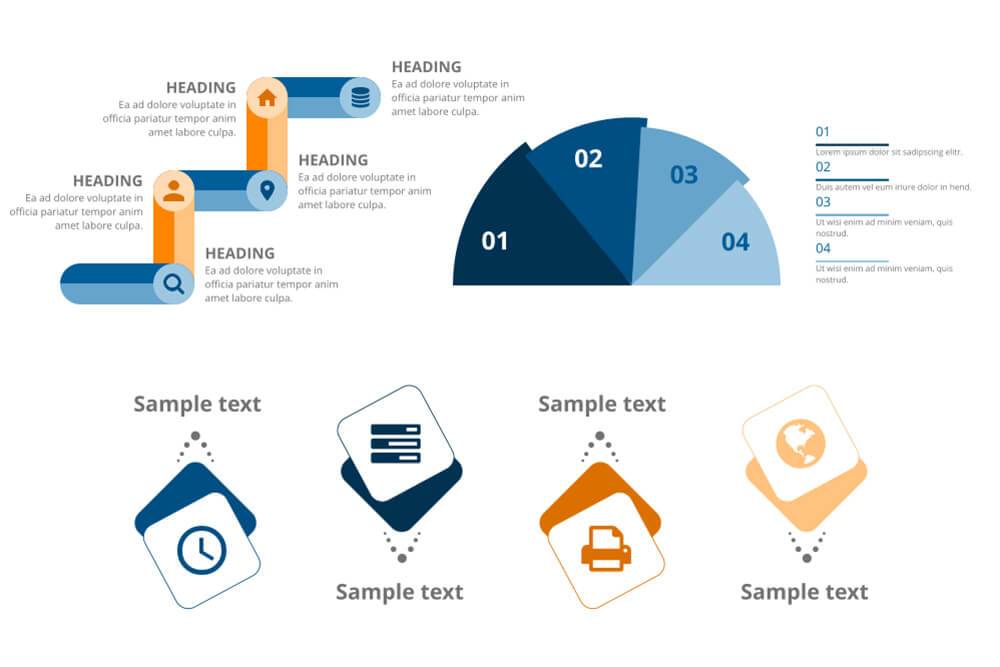 Create a Color Scheme That Complements Your Brand Identity
When you create flyers, social media posts and various other marketing documents, you need to know that your communications are in keeping with your brand. To create consistency and uphold your brand values, it's always best to stick to the exact colors used in your brand's logo and communications. Thankfully, you don't need to hire professional designers or have specialist design skills to achieve this.
Xara Cloud's diagram templates allow you to choose the exact colors you need. Start by choosing your preferred template, and change the color of each design element as required.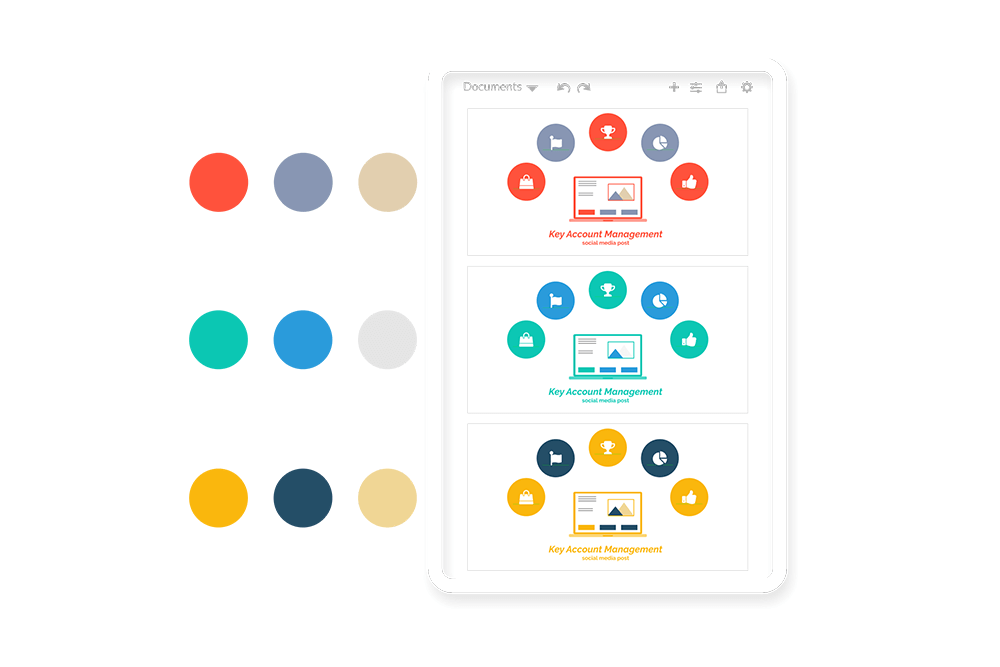 Use Diagram Elements to Create Any Type of Document
Whether you're creating real documents or digital versions for online marketing purposes, Xara Cloud puts you in full control of the design process. With just a computer and a broadband connection, you can design a range of visual presentations and diagrams at your own desk — without any coding or graphic design skills.
For example, you can use a diagram template to create a set of instructions for a product you sell. Get your message across effectively at your next meeting by conveying it in sections with an engaging diagram. Or if you provide a particularly niche and complex service, use a Xara Cloud's Venn's diagram to explain it to your customers — by breaking it down into its various components.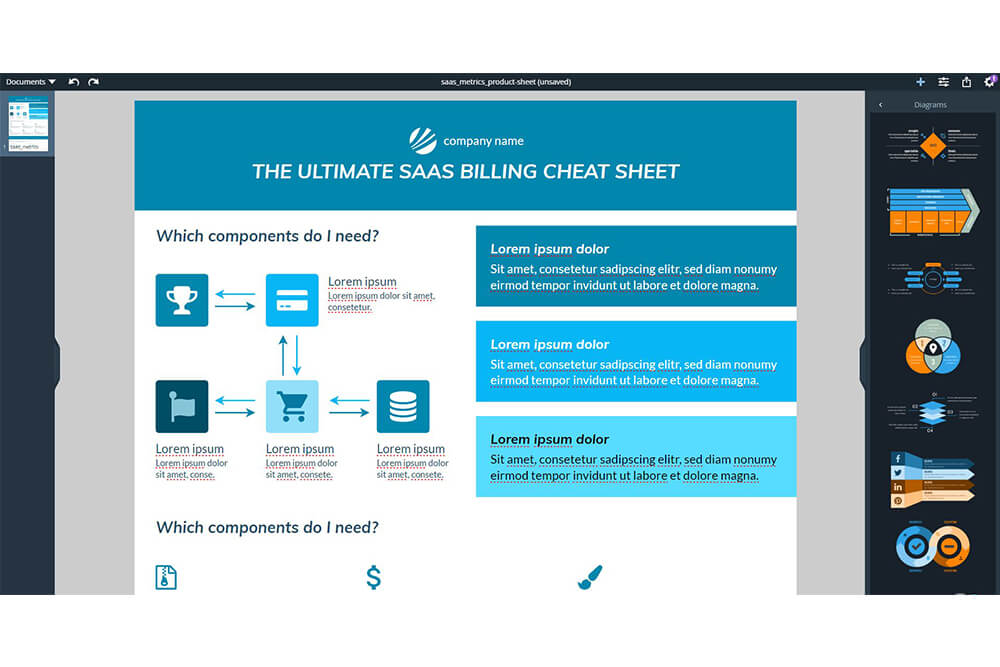 Create a Professional Image That Grows Your Business
A big part of marketing in the 21st century involves making a lasting first impression. The modern consumer is continually bombarded by marketing messages these days. Whether they're browsing social media platforms or walking down the street, consumers are constantly being sold to. Create an eye-catching Facebook post or a flyer that grabs the attention of consumers with ease. Either way, Xara Cloud is a powerful marketing tool with the power to help you reach out to new customers and grow your business.
A sleek, professional and engaging diagram catches the eye of busy consumers and gets a very specific message across. But it does something else: it tells people that quality and attention to detail are important to your business. And this is a crucial element of the brand-building process. Channel your brand values through the diagrams and visual marketing messages you send out, and watch your business grow organically.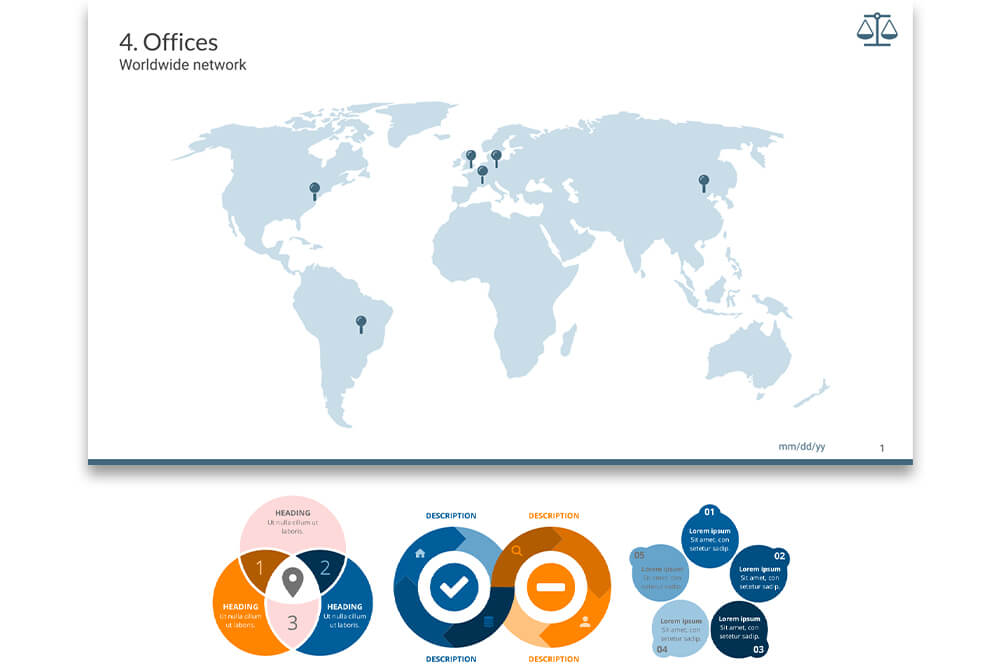 "The ideal visual storytelling graphic is just a simple click away. Personalize your diagram to suit your story perfectly!"