Century 21
Don't settle for average.
Relentless moves.
Industry:

Real Estate

Goal:

Generate new and stylish marketing campaigns to increase sales

Results:

90% reduction of time spent on marketing and improved brand recognition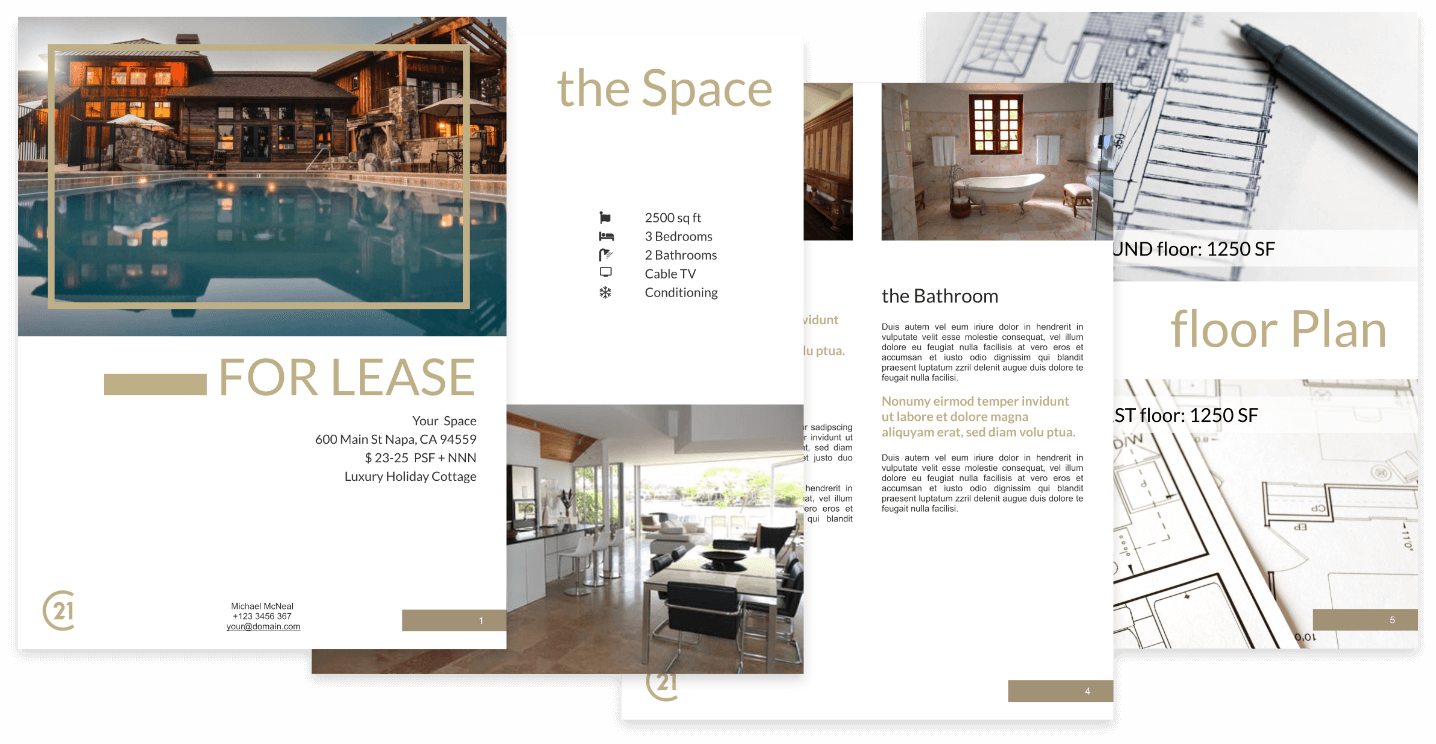 Hello,
I am Mark DiJohn, real estate agent at Century 21 Results Realty Services. Like many other agents, we are constantly producing new flyers, postcards or brochures to market our new properties, open houses, listings, etc. Our current process takes too much time and effort, as we are using applications that require us to start from scratch every time we want to make changes. We feel we are losing valuable time re-creating marketing material that we could spend interacting with our potential customers.
We wanted to give Xara Cloud a try, to see if it could help us improve our marketing workflow so we'd spend less time creating marketing material. But also we wanted to improve the look and feel of our documents, to give them a more professional and brand consistent look.
Mark Dijohn, Real Estate Agent
Century 21 Results Realty Services
Awards
Top 10 Real Estate Offices in 2009, 2010, 2011, 2012, 2013 & 2014

Masters Ruby
2014

Realtor of the Year 2012 by
400 North Board of Realtors

Top 10 Team 2015 by
Century 21 Results
Key success drivers
For Mark it is clear that 4 factors have
played a big role in their success:
1

A well planned marketing strategy allows them to expose homes on the top consumer-driven websites and more than 600 partner websites.

2

Partnering with Century 21 brings them more than 90% brand awareness.

3

Efficient support staff ensures homes reach global exposure quickly.

4

The relocation division offers referral services around the globe and brings more potential buyers.
The challenge
Real estate agents need to produce a lot of marketing documents to promote every property and find the perfect buyers. They also need to promote their services and build a reputable brand. This means lots of time and money spent producing flyers, postcards, business cards or brochures.
Today new online marketing channels offer a great opportunity to reach new audiences and gain visibility, but this requires even more time creating Facebook ads, consistently posting on Instagram, and responding to new leads.
Mark was one of many agents struggling with marketing. He had to find time to create a marketing strategy, to market new properties, to keep everything on brand, etc. He felt too much of his time was spent on marketing, and not enough on interacting with clients.
Typically realty agents might try to solve the problem by hiring a design expert to create the designs for them. But this can quickly become costly as there is not just the upfront cost of the initial design, but ongoing changes, updates, and new properties to market.
"Before Xara, marketing properties was tedious and very singular. I had to use desktop applications and gather pretty much everything to begin the process. I had to create templates from scratch and recreate new templates as old templates went stale. Flyers, postcards, business cards and even simple newsletters took way too much time. They became tedious and quickly outdated."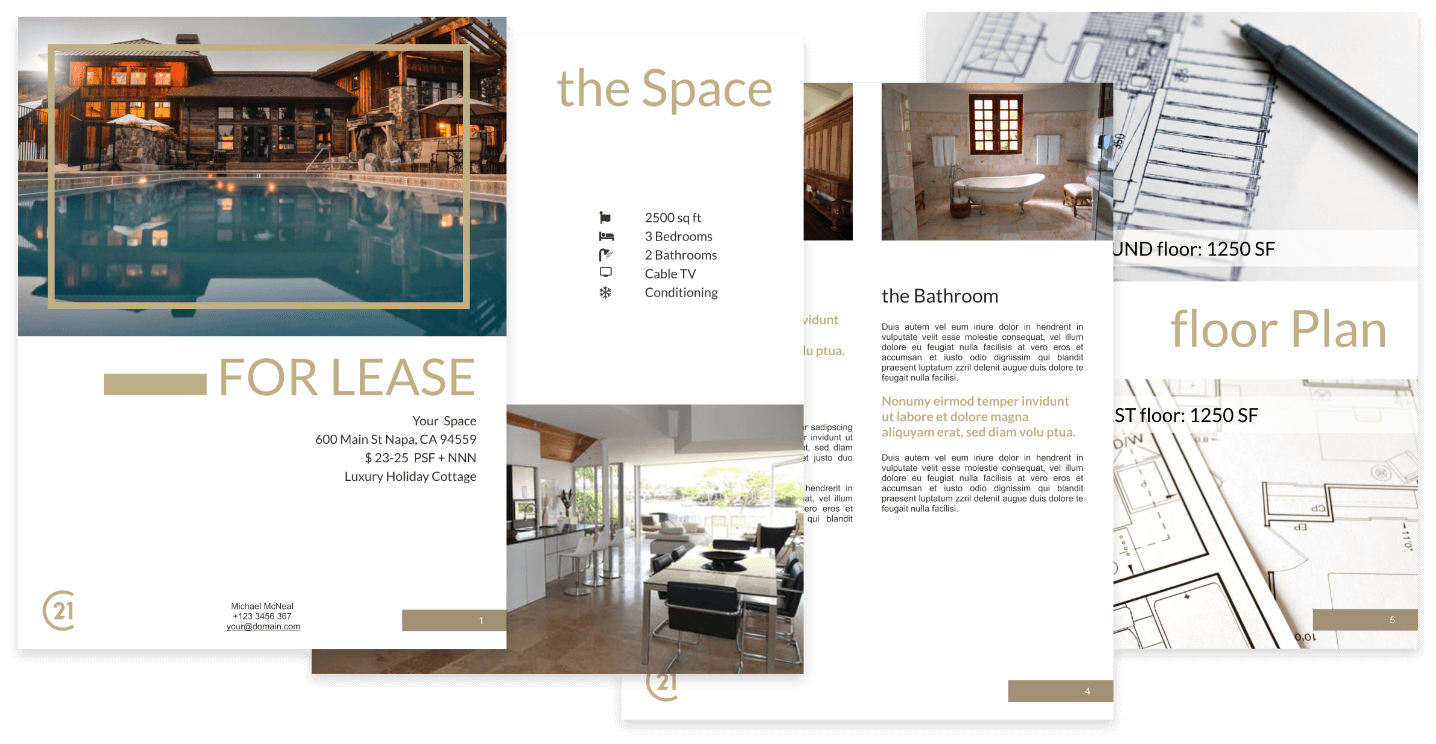 Our solution
In every business problem Mark has faced, he has always tried to leverage new technologies to make things easier. This time was no different. He searched everywhere for that one tool that would allow him to quickly generate new and stylish marketing campaigns without having to recreate the wheel every time. He found Xara Cloud and signed-up for a free trial.
"With Xara, ALL my marketing has gotten more streamlined, more consistent. My branding is flawless with respect to consistency. My ideas look professional. I've gotten numerous compliments from clients, agents and even friends about how my marketing has suddenly taken off."
He immediately saw the benefits:
The template library allows him to pick his favorite design and go, instead of creating everything from scratch.
BrandSpaces apply his brand to every document — logos, colors and fonts — automatically and consistently. He only has to add his property images and information, that can easily be cut and pasted from the MLS.
He can create a Facebook post and resize it for any other social media channels. This way he can have fresh posts in every channel everyday without spending hours on it.
Updating documents is now easy and quick. The little time Mark invested in learning Xara Cloud had a huge return, and he decided to purchase Xara Cloud in order to maximize the value he was getting.
"I can honestly say, I've spent about 1/10th the time on marketing since switching to Xara and that time consistently drops as I learn more and more about Xara's features."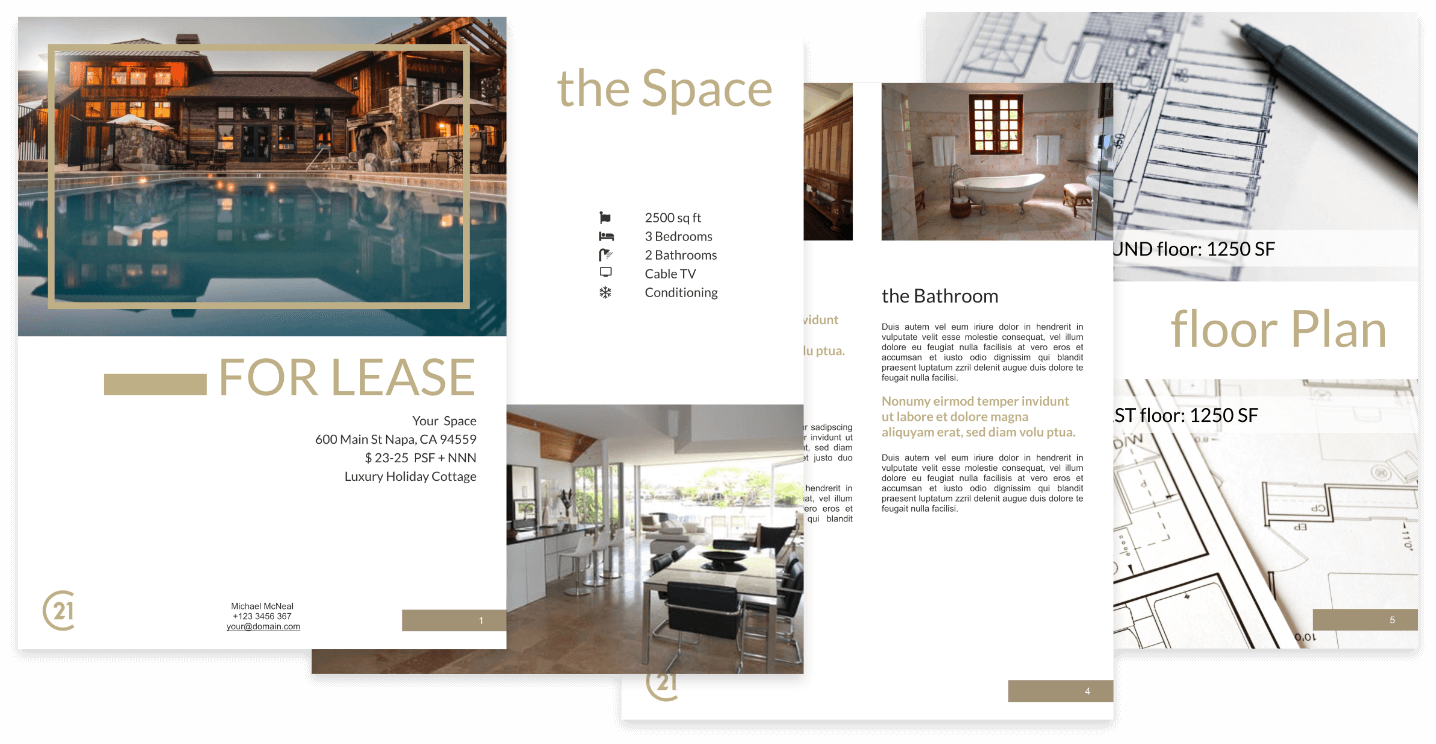 The result
Mark has dramatically reduced the amount of time spent in creating marketing documents. After a little bit of time invested upfront, he can create a new postcard for his latest property in minutes by simply using an existing design.
"Xara has saved me hundreds in my marketing budget but more importantly, Xara has saved me thousands of dollars in my time spent. The ease of use and ability to have one click branding makes Xara my perfect marketing partner."
But Mark hasn't just saved many hours of his time, but also the quality of his materials is now excellent. He is generating more interest in his properties, more new qualified leads, and ultimately selling homes faster because now his marketing material stands out from those of the competition.
"I'm able to create beautiful marketing materials for my listing quickly. Xara templates make me look like I spent years in art school. I'm no designer. Xara templates allow me to plug and play staging photos and MLS information. A single design can be resized and used for brochures, open house flyers, and mailings without any additional work by me. A huge time saving."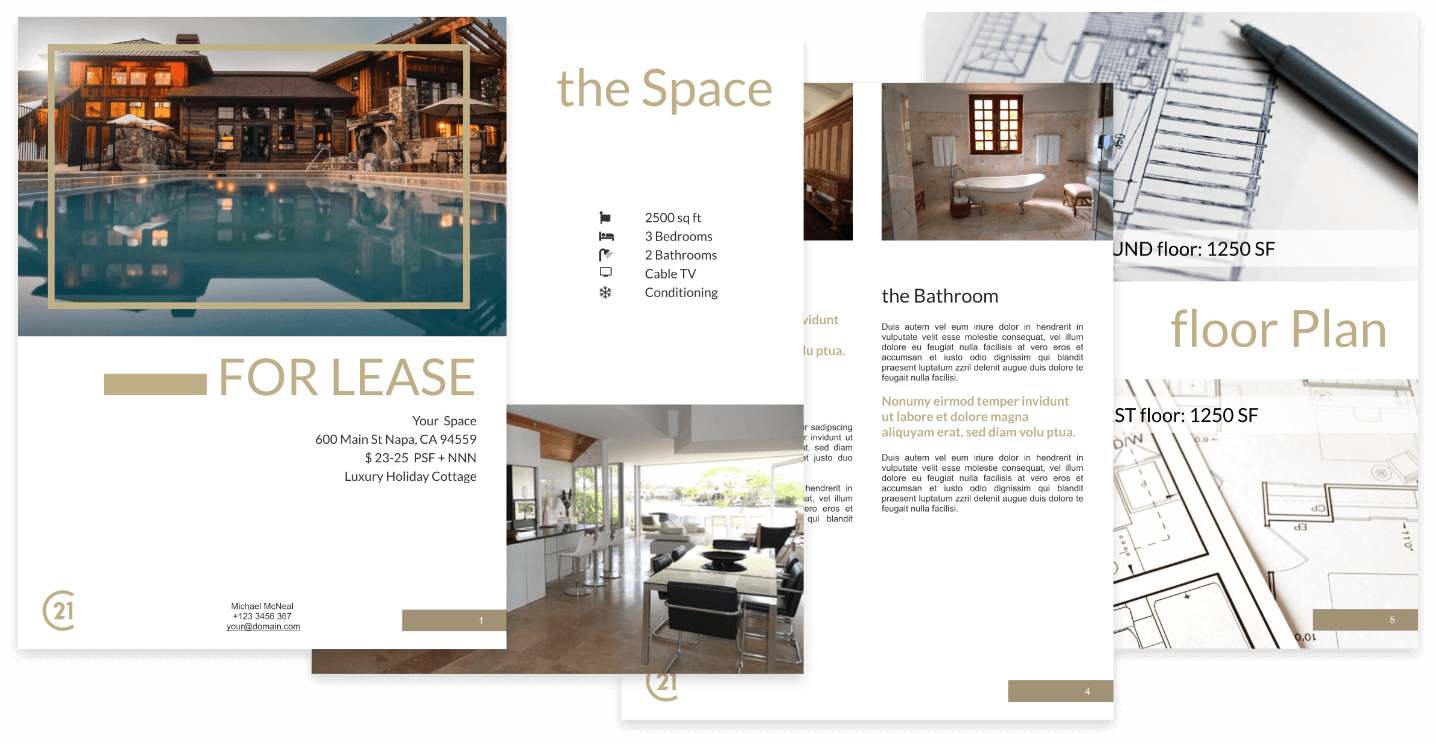 Want to get results like Mark's?
Mark firmly believes the internet will play a huge role in marketing for real estate agents from now on and encourages other agents to start taking advantage of it. For example, being active in social media.
Using Xara Cloud has finally made marketing easy for Mark, both in online and offline channels. And he is not alone, many other agents have also used Xara Cloud to create better marketing documents and save valuable hours every week, that can be used to serve their clients better.
"If you want to make your social media experience as painless as possible, spend a little money and get Xara. But not only will Xara make your social media experience easier, ALL your marketing will benefit from having Xara as your marketing partner. All real estate agents face different marketing challenges. Xara makes winning that business so much easier."