Create a proposal that wins, easily
Xara Cloud helps you communicate value through persuasive and professional proposals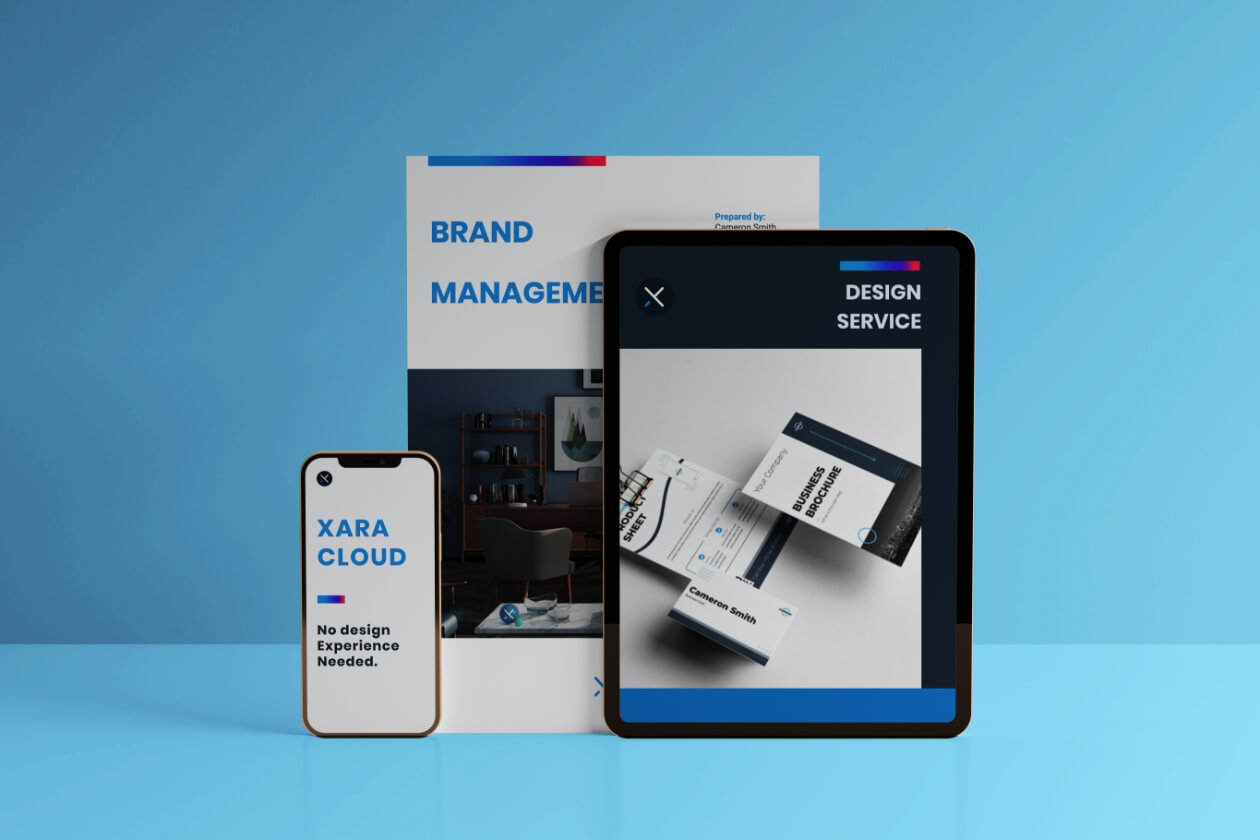 Turn your proposal into an agreement
Save time. Stand out. Collaborate better.
An eye-catching proposal is the gateway to future opportunities. So we strive to provide stunning designs that will bring delight to your readers and help you communicate value — better.
Whatever you want to create, Xara has a template for it. Use them to get funding, advance new business deals, or grow your client base. You've built a stellar business case, so your ideas deserve to stand out.
Sleek design. In minutes.
We put thousands of templates at your disposal, but ultimately you define the rules of your document.
Get
Inspired
Our templates come with various structure ideas for every use case.
Edit to Drive
Engagement
Take advantage of our design elements meant to make an impact on your audience.
Get More
Things Done
Our design elements are curated by professional designers to free up your time to focus on strategic business proposals.
How to create a winning proposal
Sign up through your email address or cloud service provider and log in to your account. Go to the "proposal" section and start with a blank document or explore our proposal templates
Whether you are seeking a proposal for research, marketing, or team management, you'll find a template in Xara Cloud. Choose the one that fits your needs and click 'Use it' or 'Preview' to get started.
Browse from our extensive database of stock photos, diagrams, tables, shapes, or icons. Drag and drop your visuals and integrate them into the document as you see fit.
Upload your own visuals into the document and use them along with Xara's native designs. Change the color scheme or font, and add your logo.
Download your document as JPEG, PNG, SVG, PDF, PowerPoint, or offline presentation. Or share it with your team online so that they can provide feedback in real time. Adjust the feedback in seconds.
Common questions about proposals
When should you write a proposal?
Whenever you need formal approval to get started with a project — be it in research or in business. In your proposal, you outline the activities that will help you solve a certain problem in order to gain approval from the people in charge.
What's the preferred structure for a proposal?
Proposals usually start from an executive summary, followed by an outline and the proposal text. Each proposal is different, but generally you should include a thorough description of the problem you are trying to solve and an action plan to do so — including milestones, budget, stakeholders involved, and other resources needed.
How long should a proposal be?
Most proposals have around 2,500 words, but the length depends on the scope and purpose of the project, as well as word-limits imposed by your target audience. Try to keep the proposal as concise and informative as possible — given that your target audience might have other proposals to read.
What else should I consider?
Here are some aspects you should consider as you are drafting your proposal:
Don't neglect the language: keep it as simple and concise as possible.
Stay solution-oriented: don't glorify problems, propose viable and beneficial solutions.
Use data to support your action plan: provide facts and figures to add more context to your solution.
Don't lose your audience: you might have a lot to say, but make sure the information you include actually supports your argument.