Your business needs a catalog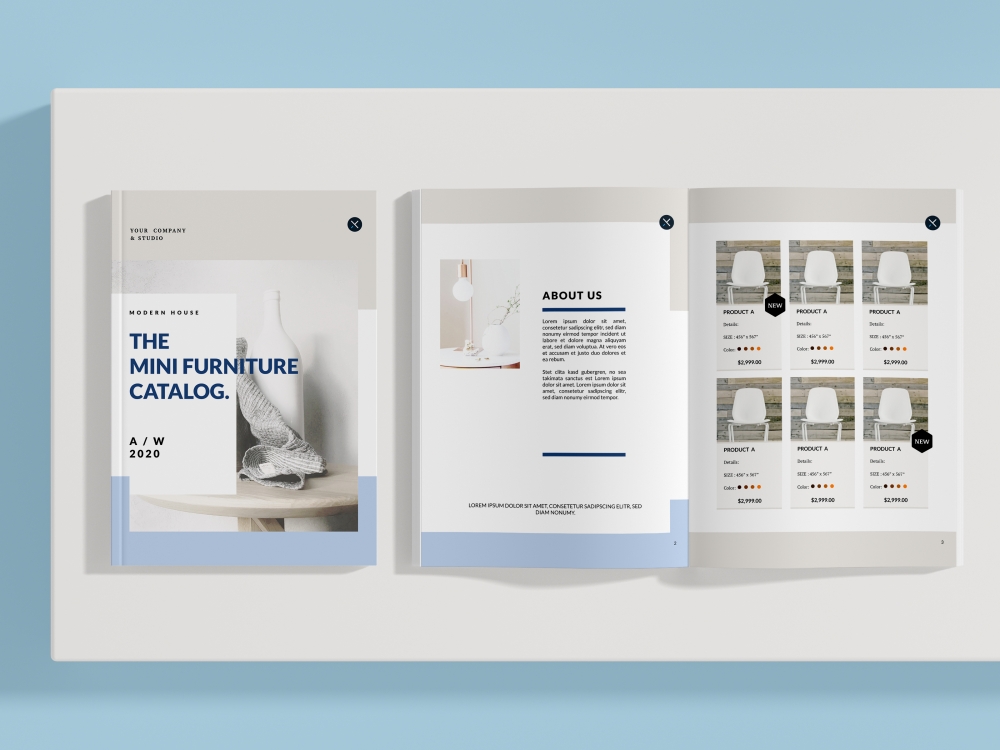 If you think that brand catalogs are outdated, think again. They are the most effective brand collateral to drive up sales and establish a loyal customer base. Browse through Xara Cloud's templates and create a catalog that helps your business grow.
Let's give catalogs the attention they deserve
Did you know that consumers keep catalogs for an average of 20.3 days? You'd better make that time worthwhile.
From printed books to online portals, Xara Cloud helps you create a product catalog for every touchpoint. Just choose your template, click "Use it," and you are well on your way to creating catalogs that your audience will want to read.
Keep it informative, but make it visually appealing
Catalogs give access to your product data in an attempt to convince consumers to take action. But don't rely on information alone. Catalogs are a great opportunity to share stories and pictures about your product to help prospects connect with your brand on an emotional level.
How to create a catalog that converts —
without prior design experience
#1 Go to Xara Cloud and choose a template
Log into your account or sign up using your email address or cloud service provider. Go to the "Templates" section and scroll down to "Catalogs." Browse our options and pick a template that suits your needs.
#2 Start telling your story
Adding visuals and custom-made elements is easy with Xara Cloud's drag & drop function. You can either choose from our
eye-catching visuals (stock photos, diagrams, tables, shapes, or icons) or add your own photos or brand elements.
#3 Refine it to perfection and share it with your customers
Whether you want to create a digital catalog or send it off to print, Xara Cloud allows you to easily collaborate on the document and adjust it according to your needs. Add comments and implement feedback.
Common Questions about Catalogs
1. Should I print my catalog or keep it online?
Depending on your needs and budget, you can either print your catalog or keep it online. Printed catalogs are typically more expensive, but they are more likely to hold the consumers' attention as they browse through the product offering. Online catalogs on the other hand are easy to maintain and update with new information about prices, product releases, or special offers.
2. What's the difference between PDFs and online catalogs?
Online catalogs rely on PDFs but are usually more interactive and engaging. PDFs are not normally built for the web unless you use a document hosting solution to turn them into a webpage. And once your PDFs are published online, you can use them as a marketing tool and get the results you want.
3. What else should I consider when creating a catalog?
Use eye-catching images and visual elements
Write interesting product descriptions
Share stories about your product — how it's used or why it was created
Keep it consistent with other marketing materials you use
Use occasional sales or promotions to gain the attention of your prospects

Try Xara Cloud for 14 days and discover
the results
No credit card or phone number required.
Start creating instantly — 1 minute signup.