Budgeting for a Rebrand
How Much Does it Cost?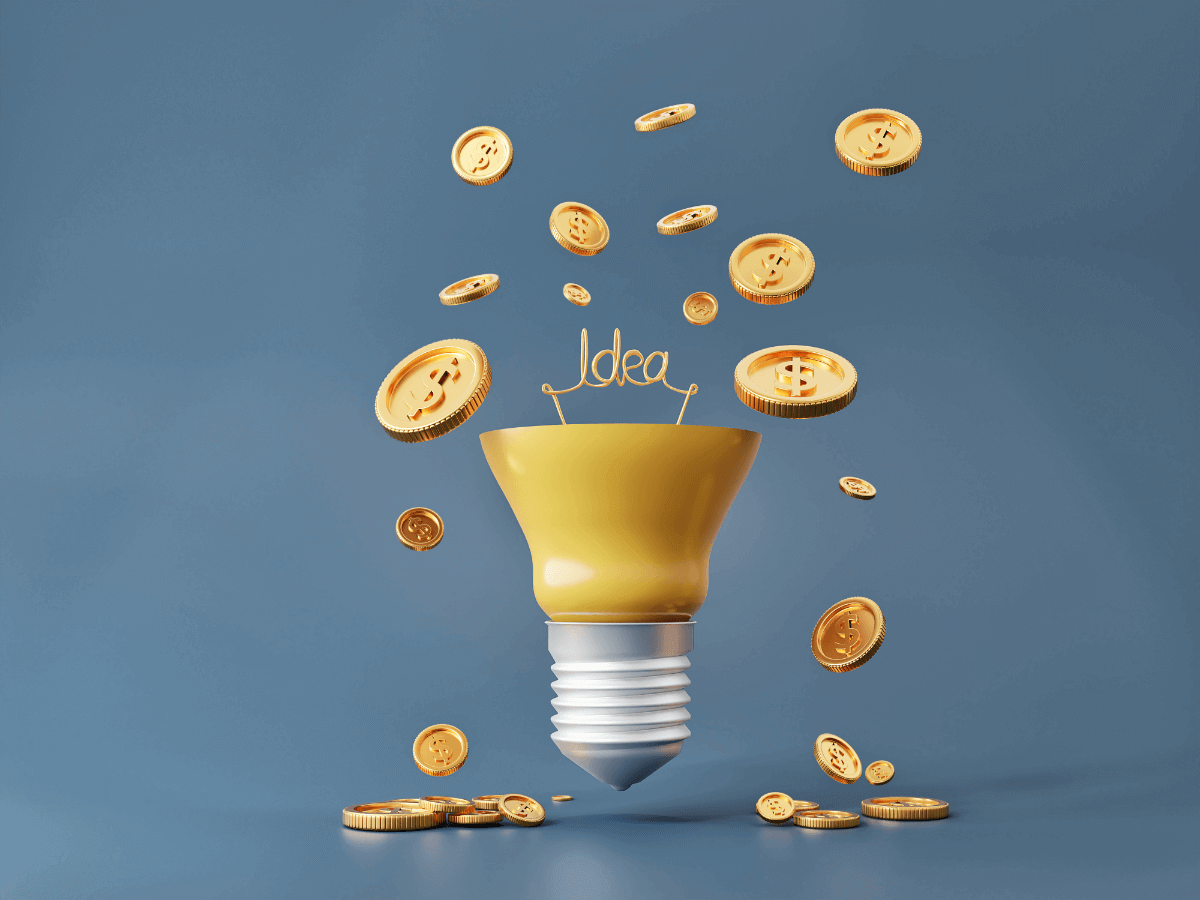 "Hope for the best and prepare for the worst." This is one thing that all businesses have in mind as they embark on their rebranding journey. And even if this is supposed to bring in higher ROI, there is no way to know the exact impact of the rebranding initiative on your revenue, brand, and trust.
Many marketing and branding professionals are unaware of the real or hidden costs associated with their rebranding efforts. And third-party agencies seem to offer no consolation — the price range can be anywhere between USD 1,000 to USD 50,000 and you might not even get a full rebrand for this amount. If you appeal to freelancers, the price range is equally variable and confusing. This brings you to the obvious questions: How much does rebranding cost? What is the most cost-effective approach for my business?
It all depends on what you mean by rebranding and what is the scope of your rebranding project. Perhaps you want a complete redesign of all your visual materials — logo, website, and other collateral. Or you are unhappy with the brand messaging and would like to reconsider your brand copy, manifesto, and tagline. Or maybe you have no problem with your visual or written communication, but you would like to position your brand better and revise your business plan and structure.
Your branding partners could help you in one or all areas of the rebranding process. But before deciding where to ask for help, you should be clear on what needs to be done and who is best positioned to do it. And of course, what is the budget you plan to allocate for each task.
Laying the Groundwork for Rebranding Costs
expect to spend as much as USD 180,000 to rebrand their business and the process usually requires between 6 to 8 months to complete. On average, if most companies spend 5% of their revenue on marketing, around 10%-20% of that budget should be allocated to transforming their business.
For example, if your annual revenue amounts to USD 20 million, your marketing budget is somewhere around USD 1 million. So your rebranding spend can be anywhere between USD 100,000 to USD 300,000 if you opt for a complete branding overhaul.
But before you set the budget in stone, you need to know the scope of your rebranding initiative. To this end, get ready to answer the following questions and identify your challenges and opportunities in the market.
How old is your brand?
Do you have any sub-brands?
How many customers/employees do you have?
Do you have a local or international reach?
How many competitors do you have?
What are your business goals?
When do you expect to achieve them?
What customer needs are you addressing?
What do you expect to gain by rebranding?
What is your budget for the rebranding project?
Once you have brainstormed on these answers, you will have a clearer understanding of what you are trying to achieve through your rebranding project and the budget that will help you reach your goals.
Example: Slack's and deliveroo's brand refresh, with new logo but same brand colors
Types of Rebranding Initiatives
The Brand Refresh The brand refresh is best for businesses that have simple needs. The budget could start at USD 60,000 and end at USD 80,000 or more. When you opt for a brand refresh, you should look at your brand identity, brand stationery, website, copy, and visuals. The entire project is expected to take between 3 and 4 months, but it generally depends on the following considerations:

If you already have a strong brand identity in place
The goals you set when building your website
The scope of your visual assets

The Brand Reboot This can take up to 6 or 8 months and it is usually best for new companies experiencing a surge in growth or old companies that have been on the market for a while but never thought about branding in a strategic sense. The budget for such a project is somewhere between USD 90,000 and USD 180,000. In addition to the elements included in the brand refresh, the brand reboot includes customer research, brand audit, brand strategy, name, and tagline, as well as marketing collateral.At this stage, companies need to get more strategic and conduct an in-depth analysis of their competition, their customers, future objectives, geographical reach, and current name and branding collateral. The point of the reboot is to make your company stand out, highlight its unique value propositions, and better communicate its value.
The Brand Overhaul This is the most sophisticated and most expensive rebranding initiative. The budget for it can go up to USD 300,000 and the project can last for up to 12 months. Naturally, this is more appropriate for companies operating worldwide and dealing with a diverse and complex set of challenges. The brand overhaul includes the brand refresh and brand reboot but adds internal brand research, brand architecture, brand guidelines, and brand rollout.The new additions should help you go more in-depth into the way your company is perceived, both internally and externally, and examine more closely the brands and sub-brands you currently own. This should help you plan for the long run and put in place guidelines and training to help your team execute the branding vision.
The Bottom Line on Cost
A rebranding initiative can sure put a dent in your budget but the value it adds is priceless. It helps you communicate your brand effectively and project a compelling brand image in front of your audience. All this in turn will help your brand stay top-of-mind with customers and drive higher ROI.
If you're rebranding on a budget, you should keep an eye out for smart tools that can help you seamlessly refine your brand elements into a consistent whole. Should you invest in a tool, it can simplify most of your brand refresh processes so that you can focus more on strategy and research.
Whether you want to grasp the basics of branding for your new business, want to work on your brand strategy, are stuck with your brand visuals or want to find branding tips on how to grow your business, check out: