Branding Your Website
Here are 9 tips & tricks to get you started.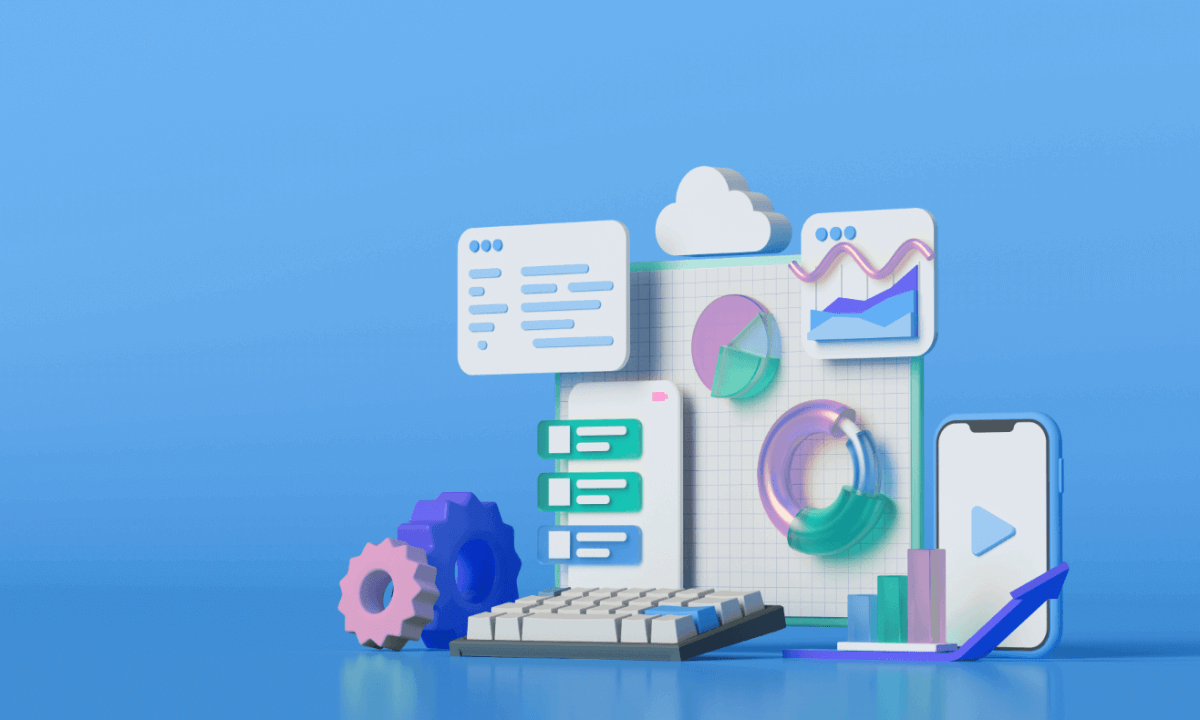 First, how are you doing? How was your daily scrolling routine? How much web content did you consume today? Any interesting tweets? Any trivia you stumbled upon and were eager to share with your friends?
We love good digital content. There's something so reassuring about a carefully curated feed or a calming color palette. Not to mention the feeling you have after you've read a very interesting article from start to finish. In the midst of growing media exposure, we crave seamless and rewarding digital experiences.
And that's what you want for your brand and your website. You might have a strong online presence and interact with customers on a daily basis through your social media platforms. But it's your website that ties everything together and projects a consistent image of your brand. Your social media feed can change from one week to another, but your website is here to stay. That's why branding your website is extremely important because it can help you:
That's right. When 97% of consumers search for products and services online, you need a website in order to end up in the search results and get the recognition you deserve. Once consumers land on your page, they will know exactly what you do and what you stand for. This is the fastest route towards turning visits into purchases and driving revenue to your business.
So now that you know how your customers tick, let's explore everything you need to know about branding your website and ultimately reaching your business goals.
10 Tips & Tricks for Branding Your Website
Determine the Goal of Your Website
All website elements should lead the user towards an overarching goal. If you know your goal, you know how to prepare the user journey. Knowing your target audience also helps at this point — are you targeting consumers or other businesses? What are your demographics? What is your competition doing to capture your audience? All these aspects should inform your user journey and generate a seamless journey.
Establish Your Domain Name
Your domain name is important if you want users to find you as they are browsing the internet. It would be best to use the name of your company at this stage because visitors can easily associate your brand with your website. If that is not possible, just make sure that it's unique, memorable, and no longer than 15 characters.
Consider the Layout
Evidence shows that visitors look at websites from left to right, and the top-left corner is usually the point that is getting the most attention. This is where you should place the most important branding information, such as your logo or tagline. This will determine users to instantly recognize your brand and continue navigating your website.
Add a Call-to-Action
Call-to-action buttons are extremely important because they prompt visitors to action. They can also help you glean important insights into the way users interact with your website and what are their preferences. You could add a 'contact' button or pique their interest before you add a 'Learn More' button to get them to read further. There are endless examples of call-to-action buttons, you just need to determine where you'd like your visitors to go next.
Lead with Your Branding Elements
Your website is home to all your branding elements. The logo and tagline, of course, but also color palette, brand typography, manifesto, and so on. Make sure each element adds up into a consistent whole in order to create a seamless experience for your user and make your brand resonate.
Act as a User, not an Owner
Always put the user at the heart of your website. You might want them to think that your product or service is great, but don't tell them that. Lead with how your offering is going to add value and benefit to their life. If you make this clear, they will continue to interact with your brand and you will see business results.
Be Mobile
Optimizing your website for a mobile audience is key if you want to deliver a consistent experience across touchpoints. After all, most people have a smartphone and conduct mobile searches on a daily basis. Mobile websites are also more convenient to navigate because they have clickable phone numbers and easy-to-access location information.
Don't Neglect Keywords
In order for your website to get picked up by the search engines, you need to organize the most important information that users need to know. To this end, you need to define your title tag, meta description, and meta keywords. To zero in on your keywords, you can include your brand name, key people, the product or service you provide, location, and phrases most customers search for.
Speed Up Loading Time
If you think your website is loading fast enough, make it load faster. No need to go beyond your means here, but every second counts at this point. If the loading time exceeds a few seconds, consumers might abandon it and consult your competition. You can speed things up by using small-sized images, fewer widgets, videos, or photos.
Make It Easy to Navigate
When you land on a website, you don't want to read huge chunks of text. All the content has to be aired out in order to make it easier to read and understand. You should aim for 8 navigation tabs or less — 5 is the ideal number here — and they should be identical across the page. The call-to-action buttons should be identical and typography and styling elements should be used consistently across the page. All this should make the website easy to navigate and gain the most traction from visitors.
Example: Best Web Design Nominee 2020 - The Year of Greta.
Your Website, Your business
Even if you understand the brand consistency definition and your brand style guide is your action plan to make it happen, things can always slip through the cracks. The pace of the business, ongoing trends, and different brand initiatives can easily steer you off-course and affect the brand consistency you are trying to project.
Try to steer clear of generic photos or images and choose visuals that embody the specificity of your brand. This might be easier said than done but it should be the backbone to all your branding your website ideas.
Example: Best E-commerce platform - Shopify
Whether you want to grasp the basics of branding for your new business, want to work on your brand strategy, are stuck with your brand visuals or want to find branding tips on how to grow your business, check out: