DAM VS MAM Systems: Which One Is Right For You?
Having trouble keeping up with your digital assets? If so, you might need an asset management system. Digital asset libraries help brands and businesses grow. Nowadays, it's almost impossible to keep productivity and efficiency at a peak without these systems.
Choosing which asset management system might be right for your company can be challenging with so many options available. In today's article, we're going to take a look at DAM (digital asset management) systems and MAM (media asset management) systems. While the two systems have some overlap, they are quite different.
If you're wondering which one is suitable for your business, read on. Here's what we will cover in today's article:
What Is an Asset Management System?
What Is a Digital Asset Management System?
Benefits of DAM Systems
What Is a MAM System?
DAM vs MAM: What Are the Main Differences?
What Is an Asset Management System?
An asset management system is a process, strategy, or tool a company uses to organize all of its assets. Assets can include things such as monetary assets, buildings, physical files, tools, or digital files such as brand logos or content pieces.
If safes and bank accounts are used to manage monetary assets, media and brand assets are managed with the help of computer software, such as a DAM system or MAM system. Let's take a look at each of these.
What Is a Digital Asset Management System?
Digital asset management systems, also known as DAMs, are computer software that helps businesses organize and store digital assets, such as brand assets, images, videos, animations, and documents.
You can think of it as the digital equivalent of a library. And nowadays, most companies need one.
In fact, DAM systems are used by businesses of all sizes, from small businesses to large enterprises. They help businesses keep track of their digital assets, search for them easily, and share them with others.
Benefits Of DAM Systems
Now, why would you go for a DAM system to manage digital assets? Well, here are the benefits of a DAM system:
1. Single Source of Truth for the Entire Organization
Having a DAM system allows your company or team to store all digital assets – such as marketing materials or brand imagery – in one place. This prevents brand assets from getting lost, reduces the chances of using outdated or unsuitable brand elements, and saves a lot of time.
2. Easy Repurposing of Content and Brand Assets
Producing constant content is essential if you want your brand to grow in the eye of the public. However, time is limited. You can't always push fresh content.
That's where content repurposing comes in. It's an easy and cheap way of generating leads and sales. And with a digital asset management system, it's even easier to repurpose content.
Why? Because you can store all your previous content in a neatly organized folder. This way, team members have 24/7 access to evergreen content and can repurpose it with ease.
3. Improved Collaboration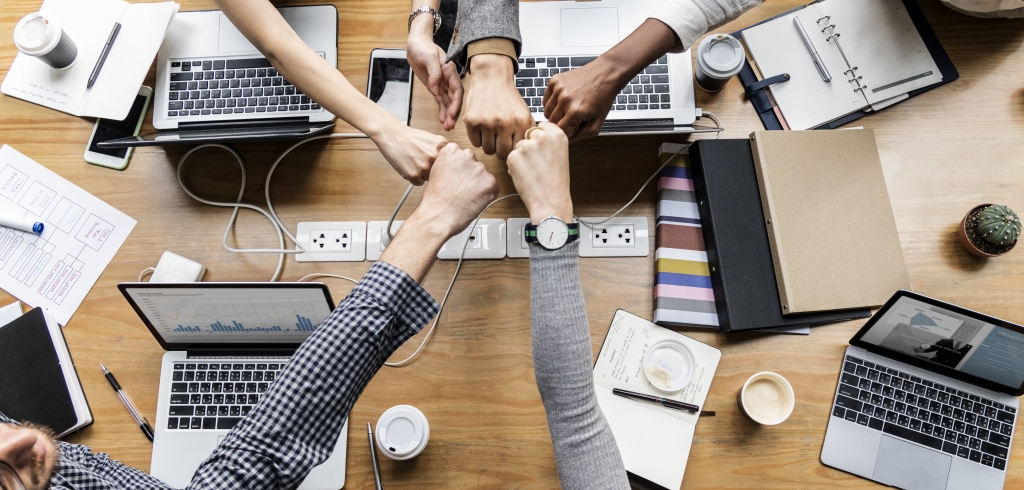 Source: Freepik
With one single storage system, collaboration flourishes.
Since all brand assets can be found in one location, it's easier to find assets produced by colleagues. Moreover, some digital asset management solutions offer content creation tools within the same platform. This way, the marketer can create a social media post, and the designer can provide quick feedback straight from the app.
4. Suitable for Remote Teams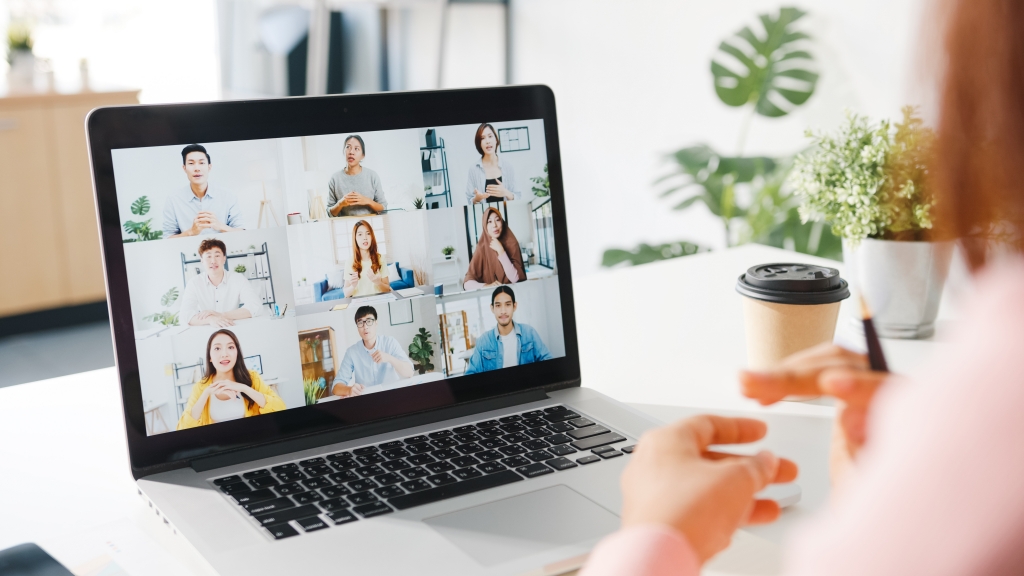 Source: Freepik
Remote work is here to stay, no doubt about that. In order for companies to work effectively with distributed teams, they need to adapt their processes and tools.
A digital asset management system is perfect for remote teams. Team members can access brand assets 24/7, as long as they have an internet connection – no matter where they are in the world.
5. Brand Consistency at Every Step of the Way
If you own a brand, you are probably familiar with the hurdles of staying on-brand.
Digital asset management offers an easy solution to this issue. Simply upload all brand elements in your DAM system, publish the brand guidelines, and voila! It's easier for employees to follow brand guidelines when they have easy access to them
With Xara Cloud's brand management tools, branded elements are automatically inserted across documents. Achieving a consistent look has never been easier!
What Is a MAM System?
A media asset management system is a specialized digital asset management system that allows users to store, manage, edit, and share rich media files, such as videos or audio files.
They are the tool of choice for companies that work with a lot of video files. So, if you are a video producer or if your company creates video ads for companies, this might be the suitable choice for you.
DAM vs MAM: What Are the Main Differences?
So, what is the difference between DAM and MAM?
Well, let's start with this. Any MAM system is a DAM system since it manages media assets, but not all DAM systems are MAM systems.
The primary difference between DAM and MAM is that a DAM manages digital assets of all sorts – brand assets, videos, images, documents, or audio files – while a MAM system is geared toward video production. While a digital asset management platform can manage video assets, a media asset management system provides more advanced tools for video producers.
These tools include subtitling, editing, and delivering rich media by transcoding, and editing proxy files with cloud editing features. Additionally, a MAM system handles high-volume rich media files, making it the most viable option for the film and entertainment industry.
Both systems can track video or photos from metadata, but a MAM system allows users to add more detailed metadata.
DAM systems, however, are ideal for those who own a brand and want to create branded content at scale. More so, they can be coupled with a content management system. This makes it easy to schedule posts, track the performance of content and publish content on your website or blog.
All in all, a media asset management system is suitable for those who work primarily with video content, This is because it allows users to store rich media files. In addition, it also offers a wide range of video editing tools, making it easy to create and manage video content, collaboratively.
Are You in Need of a Digital Asset Management Software?
To make it easier to figure out whether you need a digital asset management system, we compiled a checklist for you.
✔ Does your company manage a lot of digital assets?
✔ Do you have multiple versions of brand elements (logos, icons, branded content templates?
✔ Did you ever use outdated brand assets?
✔ Do you need to restrict the access to digital assets to only some team members or collaborators?
✔ Over the past three years, has your asset library grown substantially?
✔ Is content marketing taking up more of your time and resources?
✔ Are you the owner of more than one company, brand, or division?
✔ Do you have remote workers?
✔ Are your assets stored on USBs or local drives?
✔ Have you had difficulty getting other departments to use your assets?
✔ Do you collaborate with marketing agencies or freelancers?
✔ Find it difficult to locate digital assets?
✔ Did you or any team members accidentally delete digital files?
✔ Do you often recreate assets unnecessarily?
✔ Having trouble managing your assets?
Did you answer yes to most questions? Well, then, you are in dire need of a digital asset management solution. It will grow your business exponentially!
Ready to test it out? Book a demo with Xara and we will show you around!