Best Social Media Tools for 2022
Introduction
It is safe to say that 2020 has propelled social media forward, and it will only continue to do so in 2021 and beyond. This year, social media has turned from a communication platform to a business priority. Considering the rise of the pandemic, many businesses have taken a closer look at their social media tactics and assessed what they can do to make the most out of these platforms. In the end, establishing a solid social media presence is the fastest way to learn how to adapt and become successful in the face of ongoing shifts and changes.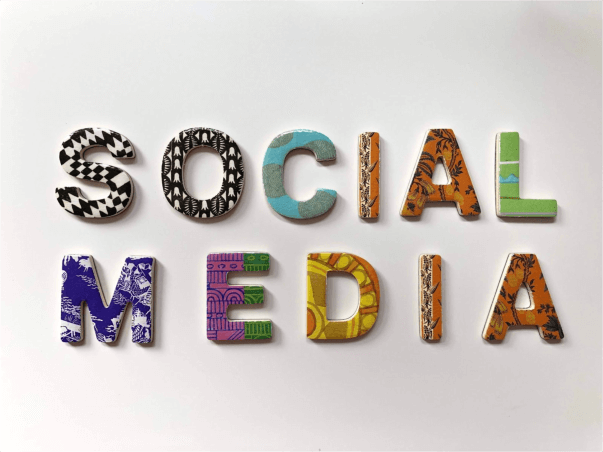 It might sound like a simple task at the beginning — you have a product and you make sure that it is seen on social media. But it is not necessarily that simple as social media has evolved beyond the platforms that bring people together. It relies on smart and sophisticated tools that help you get in front of your audience with the best content out there. And the good news is that there's a software solution or tool for just about anything you might think about in your social media strategy.
This article will put into perspective some of the most important tools you might want to consider for your next campaign. As 2022 is approaching quickly, it is essential to know where to start or how to continue. Below, you will find the best social media tools for 2022 that are guaranteed to help your marketing strategy flourish.
Social Media Management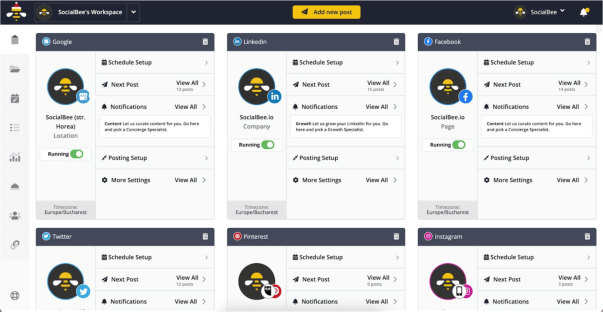 Quickly creating and sharing content on social media sounds like a dream come true. But when you don't have the time to invest in that, you are missing a lot of business opportunities. If only it were as easy as having your social media on autopilot… Except that it is, as SocialBee does exactly that.
If you are looking to get more leads with less effort, SocialBee is the best social media management tool you could use for social media posting. SocialBee offers All-in-One scheduling tools and digital services that will aid you in content posting and recycling, as well as social media engagement and follower growth.
Brand24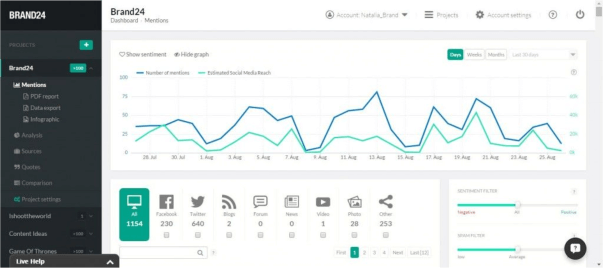 Brand monitoring has never been easier and Brand24 has the means to prove it. Building your brand on the Internet means that people will eventually start talking about it — similar to word of mouth communication, but in a way that can be tracked down.
Keywords are an important aspect of social media, and they can help you track down the discussions held in connection to your business. But that is not all that happens here — you can also find out if your marketing campaigns are working as intended, as the monitoring can also give some powerful insights in terms of trends. And as a bonus, you can also engage in the users' discussions on social media.
MobileMonkey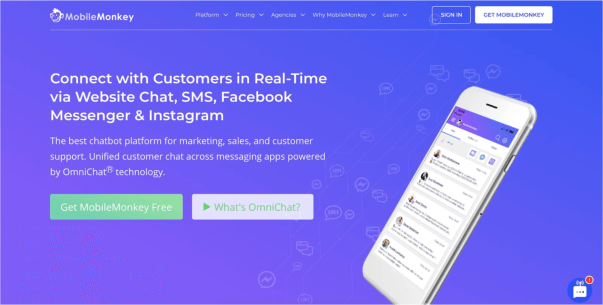 Engaging with your client is one of the most important things you should consider, especially if you can do it in real-time. But that's not manageable when you have a few dedicated employees that have to reply to maybe hundreds of messages. And MobileMonkey knows that.
MobileMonkey is a free mobile app for iOS and Android, meant to make customer communication easier. The social media chatbots provided by this application will help you communicate in real-time with customers, across multiple messaging apps, such as Facebook Messenger, SMS, or native websites
Image Creation
Xara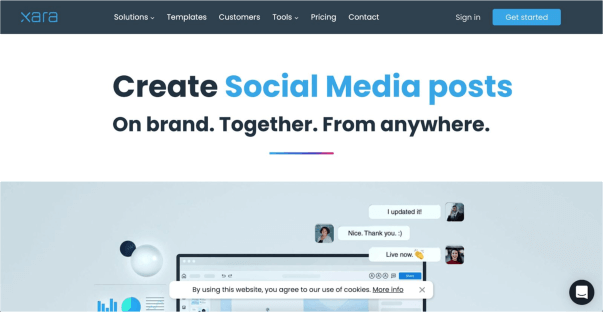 If you think that design is just for the web or that you need design experience to create visual documents and graphics, you might want to think twice about it. Xara makes it easy for you to create on-brand document designs that will help you build your brand and attract more customers.
Professional-looking marketing material can be easily obtained without guesswork, as you can start your design with one of the professional templates provided by the site. Editing them is even easier — just drag and drop your designs or visual elements and adjust them according to your needs. Sign up to Xara for a free trial.
Unsplash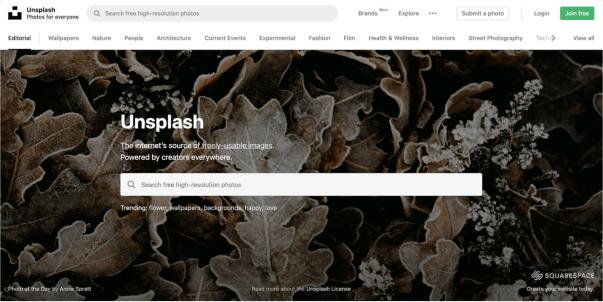 Social media needs the visual part just as much as it needs the content part. And in this case, adding some photos might do the trick. If you do not want to use any royalty free or stock images, then Unsplash might help with beautiful and also free stock photos. These images can be downloaded and used for any project you have in mind.
And with a growing library of over 2 million photos, you have plenty of options to choose from to make sure that your visuals are not generic and add value to your social media posts.
LottieFiles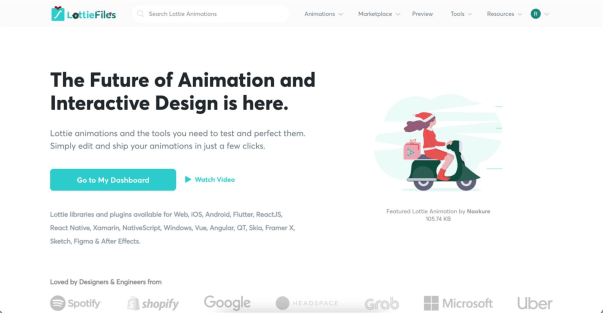 There are times when images or videos just don't seem to express what you have in mind. If an image is too static and a video is too long, then an animation might be exactly what you're looking for.
LottieFiles provides you with numerous tools that will help you create those captivating GIFs or animate your lotties easily. And the best thing about them is that you can edit them in just a few clicks.
Imgflip
When words fail, memes speak volumes. Memes have taken over the Internet and all for a good reason. This is why it might be a good idea to use them in your social media campaigns — good memes get shared and thus, attract a large public.
If you don't know where to start, Imgflip helps you make your memes and share them as you may. This free online meme generator helps you step up your game and, who knows, maybe even start a new meme trend.
Video Creations
Storyblocksfor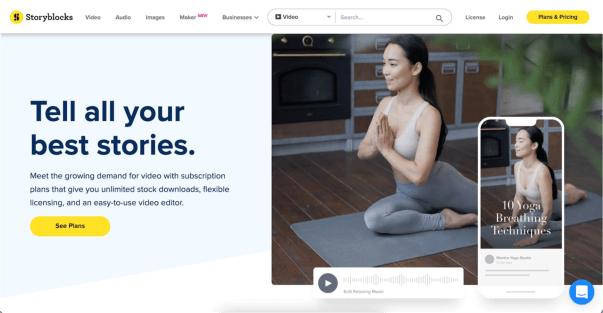 The visual component of social media is not limited to photos alone — it also includes videos that can help you express your brand better. But if you're not familiar with the concept of video creation, things can get difficult.
Storyblocksfor helps you express anything with free and unlimited stock video downloads. From stock footage to motion backgrounds, you can find professional videos that will catch the audience's eye.
Animoto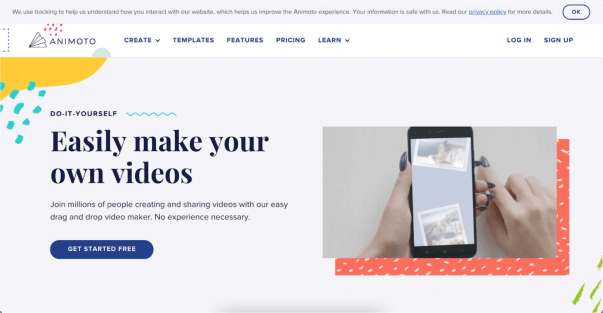 Creating and editing videos is not a difficult task, and this is where we tell you that there's a tool for that. With the help of Animoto, you can create and edit nice videos with a drag and drop video maker, which doesn't require any prior experience. Videos are also easier to share, so they will help drive traffic and also keep your audience engaged.
Wait, you thought that's it? Animoto also has a generous database of video templates that you can customize according to your brand image and marketing goals.
BeeCut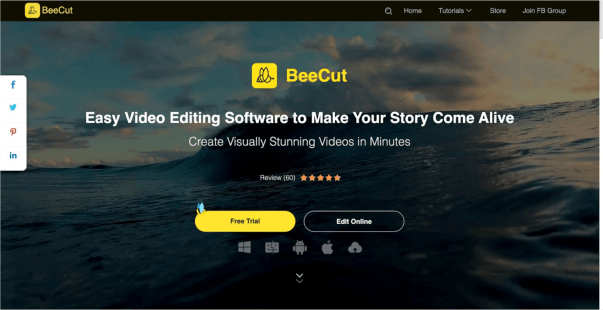 TikTok has become a hit in terms of social media with all the sleek-looking videos. And how do people obtain them? BeeCut is the best video editor when it comes to TikTok video editing.
It incorporates a simple interface, and it helps you get the best out of your TikTok videos with its powerful functions. BeeCut offers anything from transitions to filters, so that you can obtain eye-catching videos.
Instagram
Socialinsider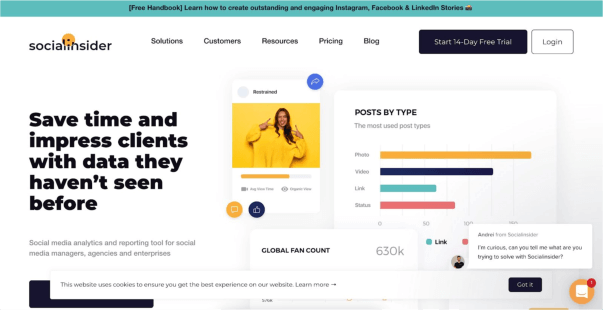 Social media has some competition attached to it as well and knowing how to overcome it can help your business grow and be better. If you are looking for a tool that analyzes the performance of your Instagram stories, Socialinsider could be considered a good starting point.
In short, Socialinsider is a social media analysis tool that concentrates especially on the competition side. It helps you get your stats straight, and it shows you exactly how your campaign is performing in comparison with those of top competitors or other big players in your industry.
Embedstories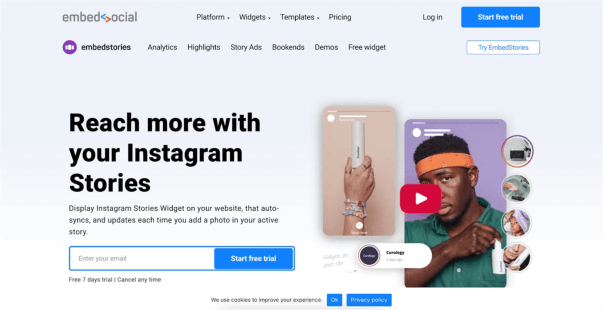 Instagram stories disappear after 24 hours, which can be described as a sad story by some social media specialists. And this is mostly because it means that you have to re-upload the same content from Instagram to your website.
Fear not, though, as Embedstories can help you export Instagram stories to your website in no time: you can save and re-use your resources, as well as keep them all in one place. What's great is that the tool syncs automatically with your stories, so you don't have to bother to keep it up to date.
Easil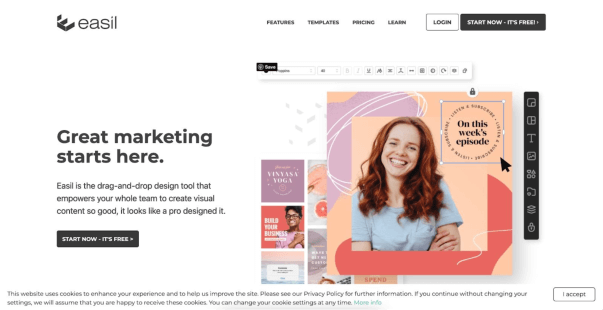 We all have our bad and less inspired days, and sometimes, even the creation of an Instagram story sounds like an empire to conquer. And that is fine since Easil is a drag-and-drop design tool that can help you create catchy content and comes in handy for quite a few reasons.
If your inspiration is not enough to create that eye-candy Instagram story, Easil will save the day with a template that will make any Instagram story look like a shining star.
Influencity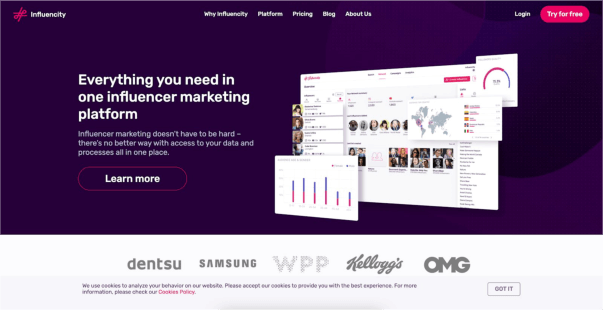 Influencers usually have what it takes to increase their social media reach and attract large audiences. And influencer marketing can be quite easy, especially when you have all the data and processes to use in just one place. Influencity is a platform that helps you fuel your campaigns and makes sure all the data is accessible and easy to understand. It also analyzes similar campaigns, and it helps you obtain the desired results, in less time.
Who thought that influencer marketing would be that easy to quantify, right? With Influencity, you can automate your workflows and find the influencer you need for a specific campaign in no time.
Insights & Analytics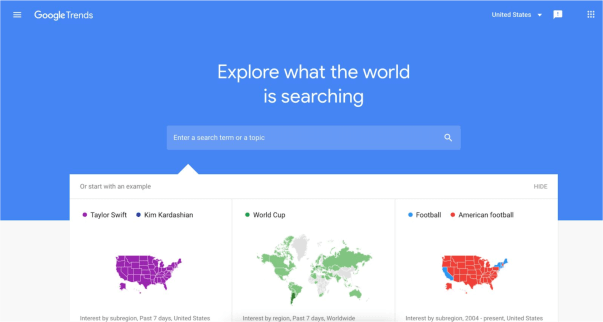 Keywords are the shining star of a lot of articles regarding social media. And the same keywords will probably be mentioned quite a few times in this article. What you need to know is that they are important for your business and knowing how to use them can help you stay afloat. This is where Google Trends comes in handy: it helps you stay on top of trending topics by providing you with keyword-related data.
And if you need keyword data based on your region or language, Google Trends has got you covered. As a result, you'll be able to determine what your prospects want and respond accordingly.
JotURL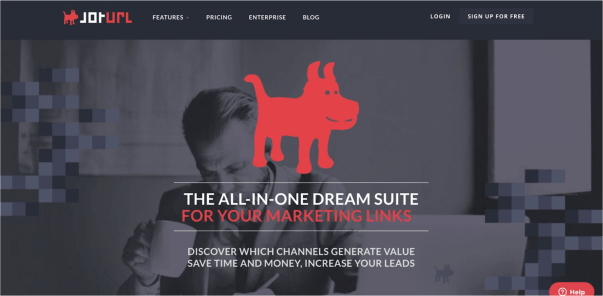 Conversion rates are important — and any marketing specialist will tell you that. There are many ways through which you can increase your conversion rate and links could help you do that. Shortening and tracking your links with the help of JotURL can also help you boost your profits — from Vanity URLs to custom QR codes, you can get anything you thought about.
It's also an all-in-one platform that can be used on any medium you can think of. Be it Facebook, LinkedIn, Twitter, you name it.
Inflact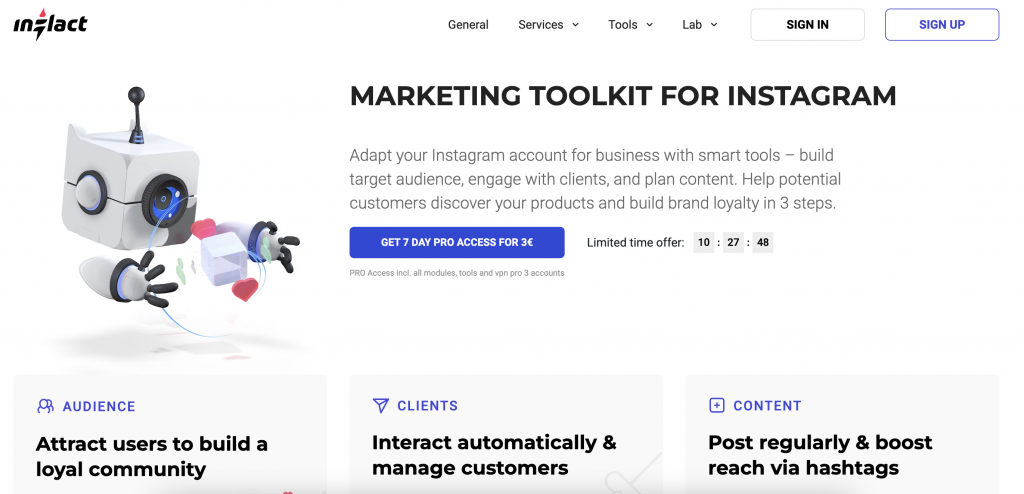 #hashtag might not be the best start for an Instagram post and not one to bring views to your account. Finding the right hashtags can sometimes sound like a hard task, especially when you don't know where and how to start. And Inflact knows that — which is why their services include finding and generating hashtags, to help your account grow organically.
Not convinced? According to their website, the best set of hashtags is set to increase posts' impressions by 50-300%. Is this an opportunity you are willing to miss?
Productivity
Trello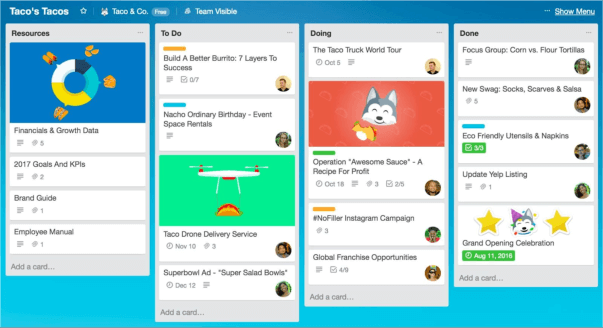 He's making a list and checking it twice — unfortunately, this is not Santa Claus, but Trello. This application helps you manage your projects and easily keep track of your tasks. The boards will help you visualize your daily, weekly, or monthly tasks, and the best part about it is that it is cloud-based and it is also for free. Also, you don't need to switch between countless windows, as you can find everything in one place.
As their tagline proudly states, with Trello you can 'organize anything!' You just need to set your objectives and bring fellow collaborators on your card. Everything else will just fall into place.
Grammarly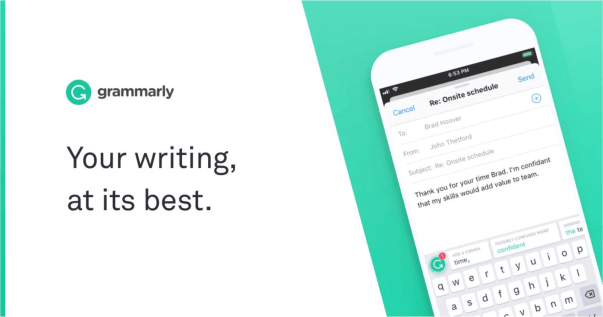 There are some moments when what you want to say doesn't come across exactly the way you mean to. And in writing mostly, if even the tiniest bit is unclear, it can change your sentence's entire meaning. Grammarly helps users write clearly and effectively, by eliminating grammar errors and improving any text. And another important aspect is that the extension is for free.
And while grammar and language errors are highlighted for sure, the tool also provides additional pointers to make your content easier to understand based on your goals. You'll also get an overall score to help you understand how your text is likely to perform.
Feedly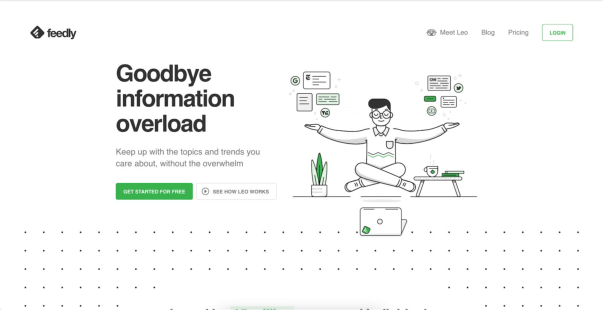 Information is power, but it can also become overwhelming sometimes. And when you don't know where to choose your news from, it can all become chaotic rather quickly. If you are looking for a tool to help stay on top of industry news and trends, but not be overloaded with information, Feedly is what you need. This RSS aggregator compiles news feeds from different sources, to help you efficiently view everything.
Around 15 million teams and individuals use Feedly to get to the information they need in the right place. And they all love it. Now that is a feat in itself.
Conclusion
Things can change quite rapidly and drastically, as this year has shown us. Social media is always changing and adapting and this has brought on new challenges for businesses worldwide. Nonetheless, there are many tools out there that can help you achieve your goals, and choosing the right ones might sometimes prove to be quite a struggle.
There is no recipe for success that works for everybody, so you do have to keep that in mind when choosing your social media tools. That is why choosing a few platforms that will work for you is better than choosing all of them and seeing no results.
Take into consideration these tools when putting together your strategy and use them in your best interest. After all, why make social media marketing hard when in fact, it is quite easy?