8 Real Estate Flyer Templates
Are you having a hard time coming up with new ideas for your flyers? We have created 8 completely different flyers using our templates. Have a look and get inspired!
Classic Tri-fold Flyer:
This flyer has room for the basic information about your business, but also uses imagery and icons to communicate more information in less space. It's a great solution if you need something simple to hand out to people in the neighborhood who might be interested.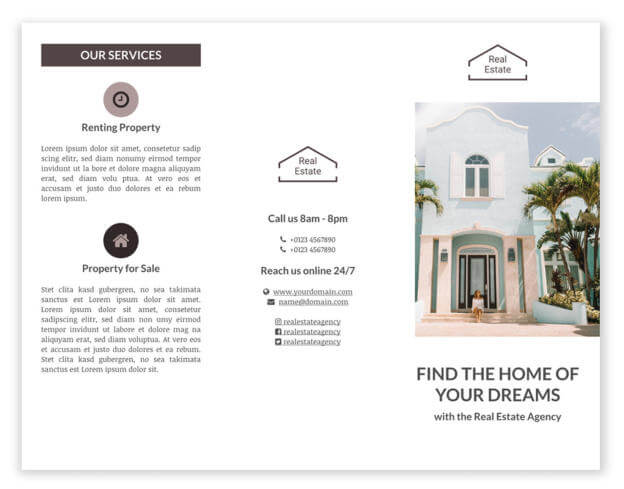 Bold Colors Flyer:
When people receive a flyer, many of them are really quick to throw it to the bin, unless something stops them, and this template can do it. This flyer with its bold colors won't go unnoticed. Tip – but make sure that your bright colors fit with your brand!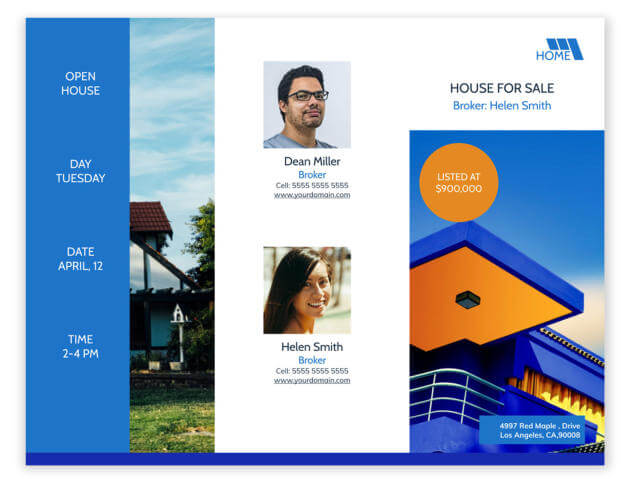 Multiple-Property Flyer:
This flyer combines images and icons to show 4 different properties with their main features in a very small space. If you want to market different house alternatives this can be a great template to use. It allows people to easily compare different properties. You can combine this multiple-property flyer with matching window display templates that offer more detail about specific houses.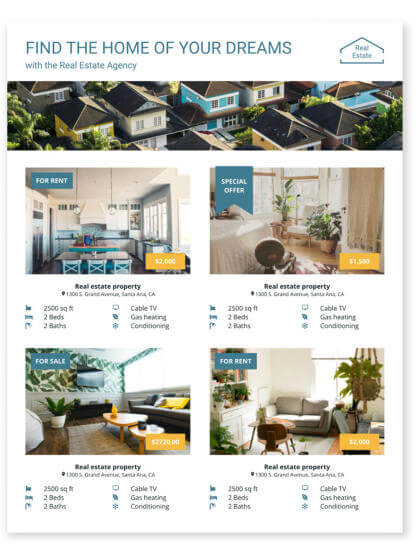 Business Flyer:
Sometimes you don't want to market a property, but your real estate business as a whole, to generate more trust and open new collaboration opportunities. You can use this flyer that allows you to present your business in a professional way and explain what services you offer.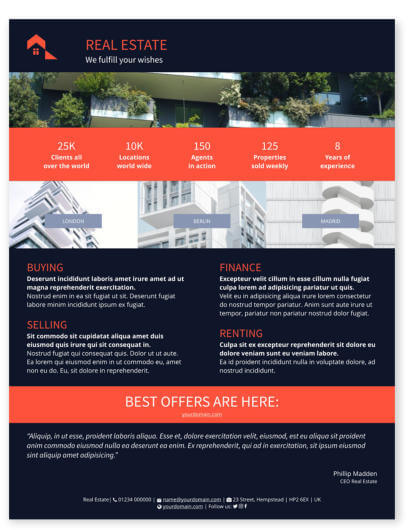 Black and White Agent Flyer:
Are you a new real estate agent that needs to let the community to know who you are? You might consider using this black and white template that combines shapes, text and your photo to show people why you should be their next real estate agent!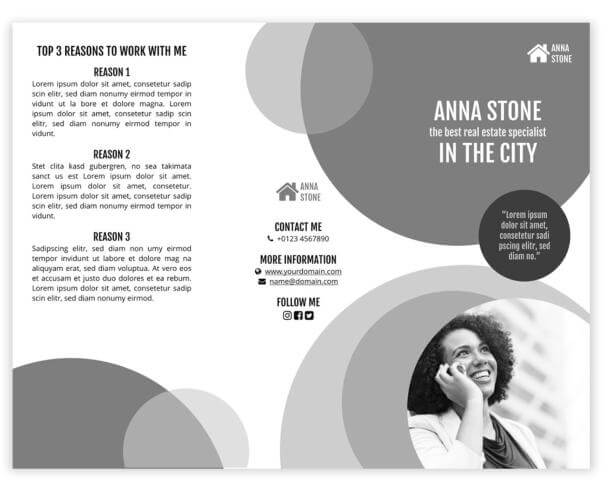 Luxury Flyer:
If you are marketing a high-end property there are some ways you can create this feeling in your flyers. This template, for example, was branded using the golden colors in the image so it looks balanced, and the fancy images add an even more premium look.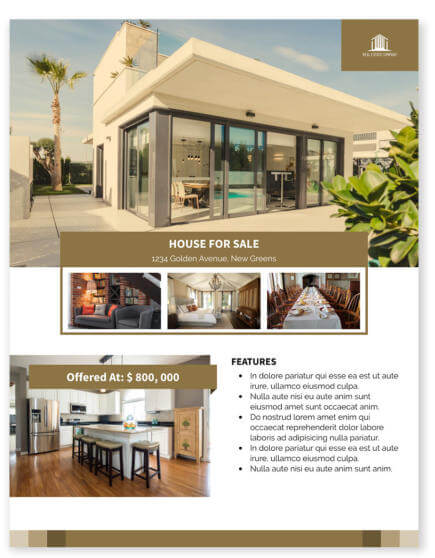 Urban Flyer:
Modern architecture can be a source of inspiration when you create your next flyer. The design of this template is very compelling because of the geometrical shapes and balance of colors.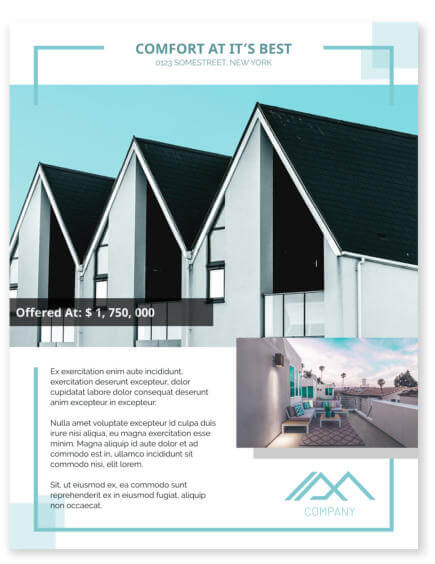 Simple Design Flyer:
Simple shapes can work really well to add a very professional look to your flyer. This template is a great example of an elegant design that you might send to clients or partners to tell them news about your business.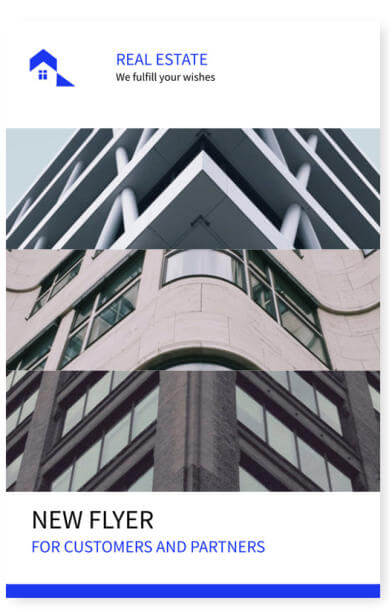 We hope these templates serve as an inspiration to show that creating a real estate flyer from scratch doesn't need to be hard and you don't need to have design experience. All of the above designs can be easily edited and branded to fit your style, and it would take minutes to create something that stands out.
Create any flyer, brochure, listing presentation  or open house feedback form for your real estate marketing. To see more templates and start creating your own real estate flyer, check out Xara Cloud.