What's new in Xara Designer Pro+
Get the latest product changes on Designer Pro+. Learn about new features and what we're doing to help you unlock more creative possibilities.
New Update
14 November 2023
FlexGroups & Flexible Web Blocks
2 Features
9 Fixes
2 Improvements
23.5 includes a big step forwards for Web Blocks and Modular websites, and a powerful new 'FlexGroup' type of group. New ways to help you create great designs in less time!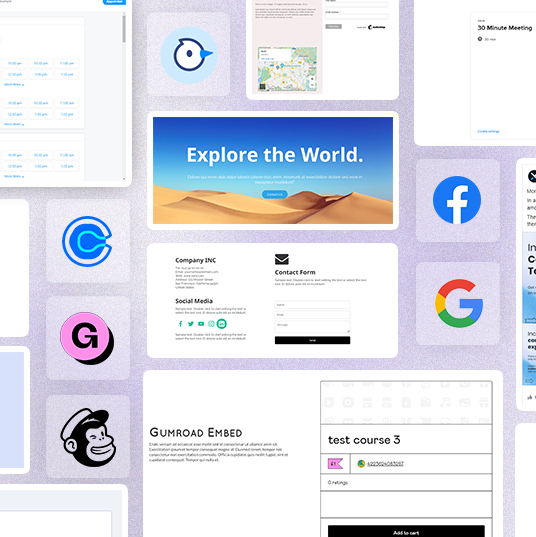 New Language Support
Designer Pro+ is now available in Dutch, French and Spanish (in addition to the existing English and German), all in one convenient installer.
Create Better NavBars
2 Improvements
16 Fixes
101 New NavBar designs
We've added new options to help improve the look of your NavBar menus, and over 100 all-new NavBar designs to the Content Catalog (have you seen the movie?). Plus a clutch of useful web export improvements and fixes.
Web Blocks Extended, Templates Expanded
1 Features
8 Improvements
7 Fixes
700 New Templates
Our game-changing new Web Blocks will now work in your existing websites PLUS a template bonanza with over 700 new designs covering social media, web, print, e-books and presentations.
German Versions
1 Feature
4 Improvements
2 Fixes
The installer now includes German versions, complete with online user guide and knowledgebase.
New Web Block & Modular Website templates
12 Website Templates
92 Web Blocks
300 Background Styles
Great news if you're loving our new Web Blocks feature – we've added 12 new modular website templates, 92 new web blocks and almost 300 new page background styles. We guarantee that you won't find a quicker and easier way to create that showstopper website of your dreams, and with all the new templates you can be sure that we have the layouts you need.
Introducing: Blocks - A faster way to build unique websites
230 Web Blocks
16 Website Templates
Most no-code website builders sacrifice customization for ease of use. We give you both.
We are excited to announce the launch of Web Blocks – Pre-built web page sections and templates that can be fully customized and combined to build complete 'modular' websites in minutes.
Blocks come with layouts, functionalities like e-commerce, media, forms, appointment management, and the tools you already use so you can leave the hassles, hidden costs, and headaches of website building in the past.
Our YouTube playlist will help you get started in minutes!
New Calendar Templates
We've just added a new category of templates to the Online Content Catalog. You'll find 12 new calendar designs in Print > Calendars, fully customizable to your brand – just in time to get 2023 off to a great visual start.
1200 new Photo Filter Overlays
1200 Photo Filter Overlays
Another major addition to the Designer Pro+ Online Content Catalog.
We've added nearly 1200 new photo filter overlays in 4 new categories in Image Resources > Photo Filter Presets > Overlays (Light Rays, Night Sky, Rose Petal and additions to Light Leak).
Photo overlays can be added to your photo, even on top of other photo filters, to provide a huge choice of creative possibilities.