How To Save Your Small Business Money
The world of business is more competitive than ever. Individuals and companies need to fight for every sale and client, but they also need to make savings wherever possible. A huge number of small businesses and startups fail every year because they can't control costs. But as you're about to find out, there are ways of achieving most of your business goals while keeping a lid on your costs.
Thankfully, thousands of businesses have been able to make cost-savings without disrupting their operations. Let's take a close look at the money saving tips that can be easily implemented in a small business.
Leverage Social Media
Social media is a huge business tool that simply can't be ignored by cost-conscious small businesses. Not only does it give your brand a global audience, it's usually free to use — unless you pay for advertising campaigns.
But there are many different ways you can leverage the power of Facebook, Instagram and Twitter without paying a single penny. Simply by providing useful and accurate information to your target audience can grow your brand and win you followers. And in the world of business, followers often become customers.
Once you have a following on social media platforms, you can showcase your products or services to a captive audience. Not only that, by creating impactful and engaging social media messages, you can encourage your followers to spread the word. Think about the money you can save on marketing and advertising — just by connecting with your followers in a constructive and informative way.
Social media is also a very powerful communication channel. For example, if you have to update your customers about a product or changes to terms and conditions, you can do it in seconds.
You can also save a small fortune on recruitment costs. After all, there's a very good chance that some of your most loyal customers have the potential to be great employees. Advertising vacancies on Twitter and Facebook in a standard post is free, and it takes a minimal amount of effort from you and your team.
Reduce Paper
Even today, in the digital age, businesses use an enormous amount of paper. While the paper itself is expensive, the other products required to deliver paper documents to customers and partners are all expensive. When you add up the costs of ink, printing hardware, envelopes and postage, the annual cost of doing business this way is huge — even for small businesses.
But switching to paper-free operations is actually easier than you think. Cloud storage options, email, smart phones, tablets and the latest office technology have already drastically reduced our reliance on paper. With just a few more changes, you can almost completely remove paper from your business — and enjoy the cost-savings such a move delivers.
Migrate to the Cloud
Almost every conceivable business IT application can now be performed via Cloud-based software and platforms. Everything from word processing to accounting can take place on remote servers, which delivers a range of cost-saving benefits.
For example, using the Cloud for applications and data storage reduces your business' reliance on hardware. You won't have to buy large servers or computers, as the hardware you need is provided remotely. And once you've moved to the Cloud, you can slash maintenance and repair costs.
The growth of virtualization has reduced the cost of Cloud-based computing even further in recent years. Companies can now share servers with other companies, which means monthly subscriptions are now lower than ever.
But there are some hidden cost-savings associated with Cloud-based software too. For example, if someone has the ability to log on to the company system from home, they won't need to travel. You could save transport costs. And because your employees don't have to commute, they might be more productive during office hours.
Cloud-based computing also makes remote collaboration easy. Rather than pay the expenses of clients and colleagues to attend meetings and company events, you can hold meetings on the latest web conferencing platforms. Regardless of where people are in the world, you and your colleagues can come together without leaving your home offices.
Now you know some great money saving tips, let's discuss how to implement them in your business!
Xara Cloud is a powerful cloud-based document creation platform that'll help you slash costs. Easily create stunning social media graphics without any design experience, reduce paper by storing and accessing documents from any device or location and have direct cloud storage connection. But the cost-saving benefits don't stop there.
More Benefits of Using Xara Cloud
There are dozens of online business services that can save your business money. For example, if you need help to create professional documents and marketing communications, Xara Cloud has everything you need. This powerful suite of design tools is Cloud-based. So, everything you'll ever need to create engaging graphics, documents and presentations can be accessed simply by logging in.
The great strength of such platforms is its ease of use. Most people can pick up the basics of design within just an hour or two. And once you're familiar with the design interface, creating documents is a quick and rewarding process. This means you don't need to pay the professionals to design graphics and visuals, and you don't need to invest too much of your own time.
Cut Software Costs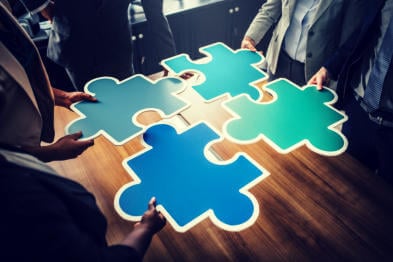 Before Cloud-based packages came along, you might have needed several different packages to create all of your business documents. For example, you might have needed a specific package to create social media infographics, and another to create your bar charts and presentation visuals. But Xara Cloud is an all-in-one solution, which means you only pay once for every design service your business could possibly need.
Whether you're creating a business presentation to pitch for new business or product sheets for customers, Xara Cloud has templates that are designed specifically for the job. Not only that, all of the page sizes are customizable. This means that you can use the same software you use for flyers to create your Facebook posts.
Minimize Labor Costs
To create truly unique, distinctive and informative communications with the help of professional design services is expense. You can save on labor costs by having your own, easy-to-use design software with Xara Cloud. Think of this powerful suite of business tools as your own in-house designer. Everything you need is available within a simple drag-and-drop design interface. This means you don't need your own team of designers — and you can avoid some pretty hefty wage bills.
With Xara Cloud at your disposal, you're getting the expert services of experienced designers. Based on the feedback of customers and constant testing, the design team is constantly developing the system, and creating new templates. So, rather than creating your own documents from scratch, you can let the Xara team do all the hard work for you. You'll see new and innovative templates arriving within the platform all the time. Use them as they are, or as the basis for your own designs.
Keep the Focus on Your Business by Reducing Workloads
The last thing you want is for you and your employees to be spending too much time on designing documents and marketing materials. This takes focus away from product development, operations and your customers, and ultimately makes the cost of doing business more expensive. With Xara Cloud, however, you can create a document once, and apply it to all of your channels.
For example, imagine you've created a cool infographic in order to sell your high-margin products. You obviously want to share it across all your marketing channels, including Facebook, Twitter, Instagram, email and many other platforms. However, all of these services have have their own guidelines on image sizing, quality and format. Xara Cloud allows you to create one document, and then resize it accordingly with a single click.
Collaborating with others on design projects within the platform is quick and easy too. In fact, several colleagues can work on the same project at the same time — wherever in the world they are. Feedback on changes and design elements is instant, and sharing is as simple as clicking a button.
Xara Cloud is a suite of design tools that delivers professional marketing communications and business documents with the minimum of fuss. But thanks to the way the Cloud-based software is set up, it can also help your business slash its cost base.