2021 Black Friday Content Strategy: Standing out is not as hard as you think.
Does Black Friday always catch you unprepared? Not this year. Even if you're reading this last minute, while frantically searching for inspiration to stand out, here's a life jacket to ensure your deals don't drown in the sea of offers that flood your customers' inboxes.
It's 2021 and shoppers will be scouring the internet for the best deals, so paying attention to your lead capture, social media, and email strategy is a great way to lead your current and potential customers to your deals before your competitors. 
Who should I go after?
Understanding and segmenting your potential buyers will allow you to create targeted Black Friday offers they won't be able to refuse. As a rule of thumb, you'll want to start looking at the leads and contacts you have already touched. If you have a CRM or email list, you'll want to understand who's been visiting your site lately, frequency, as well as who's bought from you in the past. 
Frequent site visitors: Give them that final push by nurturing them in the days leading up to Black Friday. A pop-up or email with a special offer is one way to convince those who are still on the fence. 
New customers: Baking loyalty into your customers or user base is a great way to begin the relationship. 
Big customers: Your most frequent and big-ticket customers are your biggest allies and most likely to talk about you. Show them some love, and give them special offers exclusive to them.
Let your Black Friday content do the heavy lifting!
It's not about bombarding your potential customers. It's about showing them noteworthy, timely, and coordinated content across different channels. Reports show that email marketing, social media, search and direct traffic are the top-converting sources, so here are some of the ways you should be optimizing them accordingly:
Prepare your website and lead magnets
Start teasing your unique Black Friday deals among the people who are most likely to buy. Whether you are starting early or late in the game, using a combination of well-timed pop-ups and banners and landing pages will increase your subscribers, chances of upselling later, and will reduce your abandoned cart rates.
Banners: Are the go-to tool that immediately directs people to the landing page with your discounts. Place leaderboard or skyscraper banners on your homepage, and most viewed pages to grab the attention of every potential customer.
Companies will often gravitate towards large banners with countdowns, but a subtle and clear design, with a clear offering and sense of urgency, is less likely to break the user experience, keeping bounce rates low.
Here are some examples and some templates you can download and start using right away: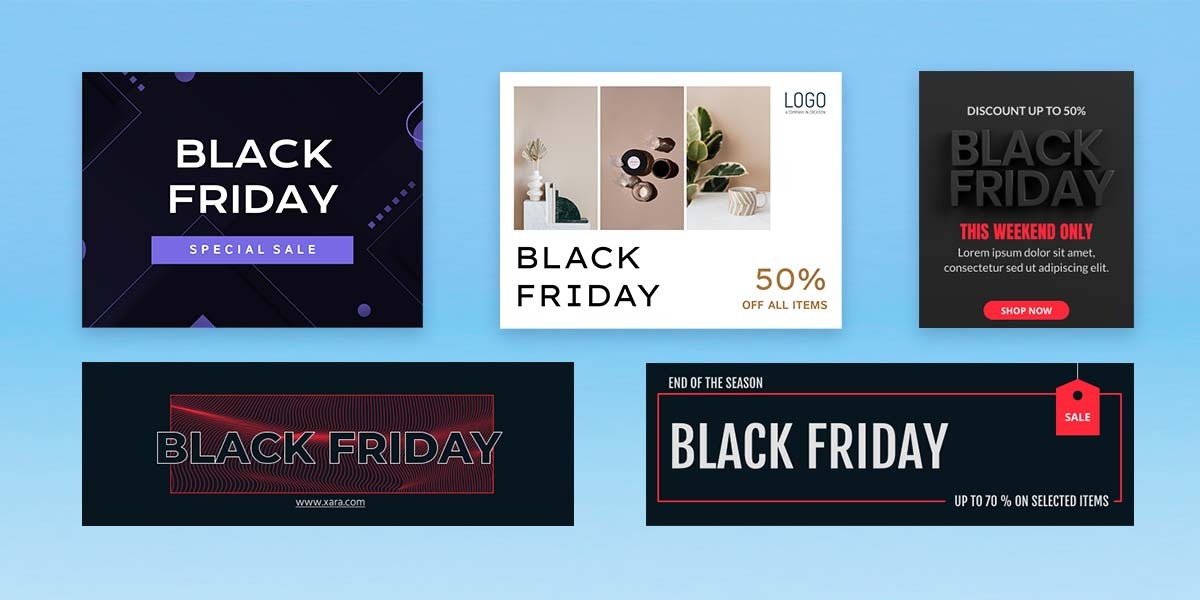 Drive traffic with content, not prices.
Black Friday rolls around and everyone's giving discounts. Your email provider might as well re-label your trash and spam folder as "Best deal of the year" because that's where you'll land if you think pricing is the only wow factor. 
If you want to get noticed in your customers' inboxes or social media, you'll have to create unique content. 
Email
The secret sauce to Black Friday email marketing boils down to three prominent factors, being direct, creating urgency, and curiosity right from the subject line. Make people smile, feel identified, and like the deal was created just for them with your subject lines.
How you mix and match these elements is up to you. But just in case you need some inspiration:

Use email headers and signature banners.
Email headers allow you to catch your reader's attention right off the bat. They also ensure that you don't put all your eggs in one basket by using a large image that email providers could block.
With this in mind, consider that your copy should be clear, concise and it should consider your ideal customers' views about your products, what they love about them, what their concerns are, how they describe your products. Use their language and ONE clear CTA.
A signature banner is a final shot to seize the opportunity and get users to your site. These are a subtle and clean way to encompass the design of your email and include details such as terms, extra perks such as free shipping, or simply a way to reiterate your offer.
Inspire sales with social media
Social media is your stage. It's up to you to grab the mic and make your crowd listen. Consider what resonates with them, and create a story around it.
Smiles drive traffic 
Remember, everyone is trying to go for the catchy, glittery post or ad with numbers. Cards Against Humanity uses their dark humor, Target goes for a simple call to action targeting those who want to beat the crowds and stay snug as a bug, and GoDaddy declares war against Mondays.
What does your audience love? What do they hate?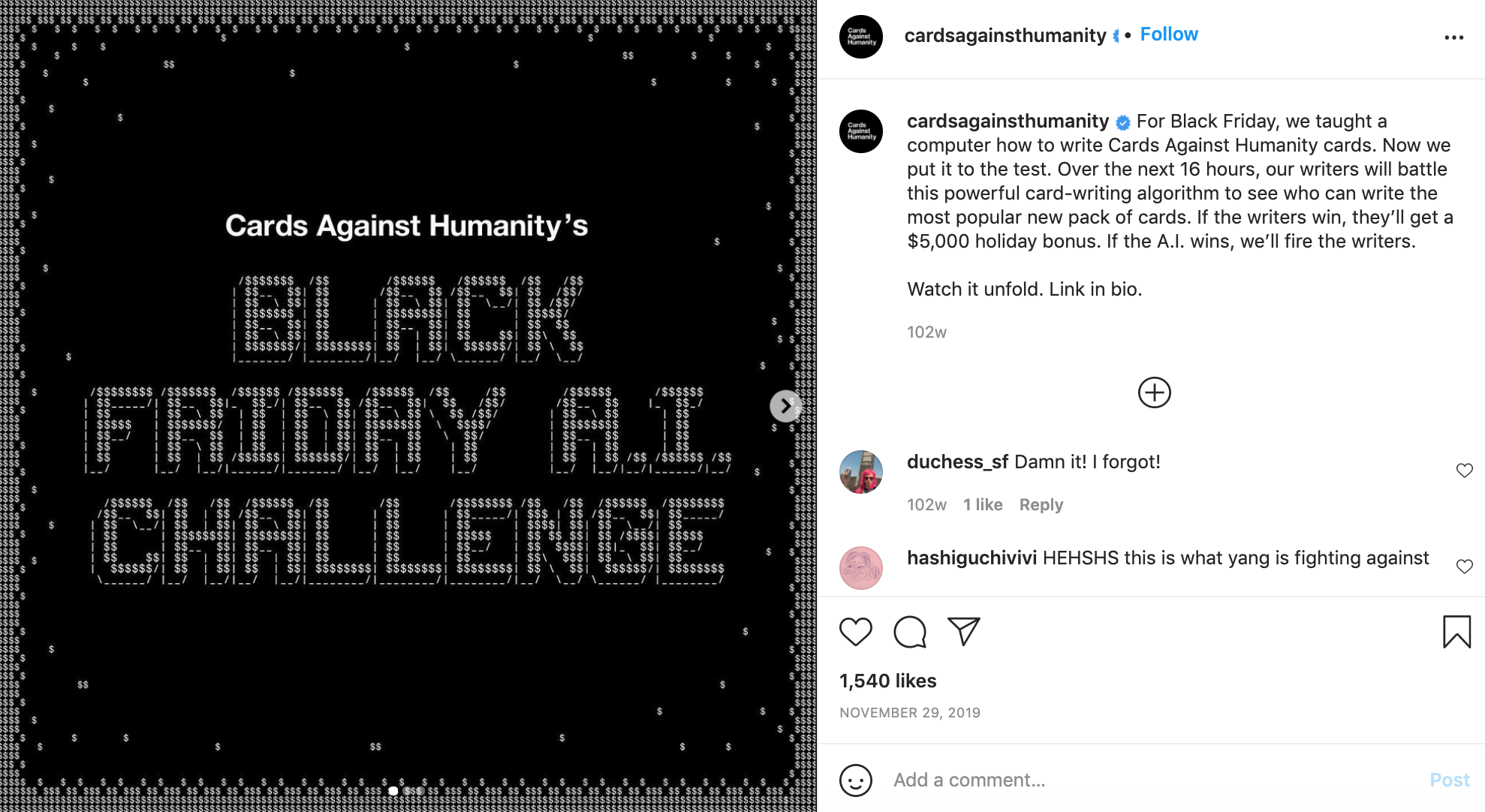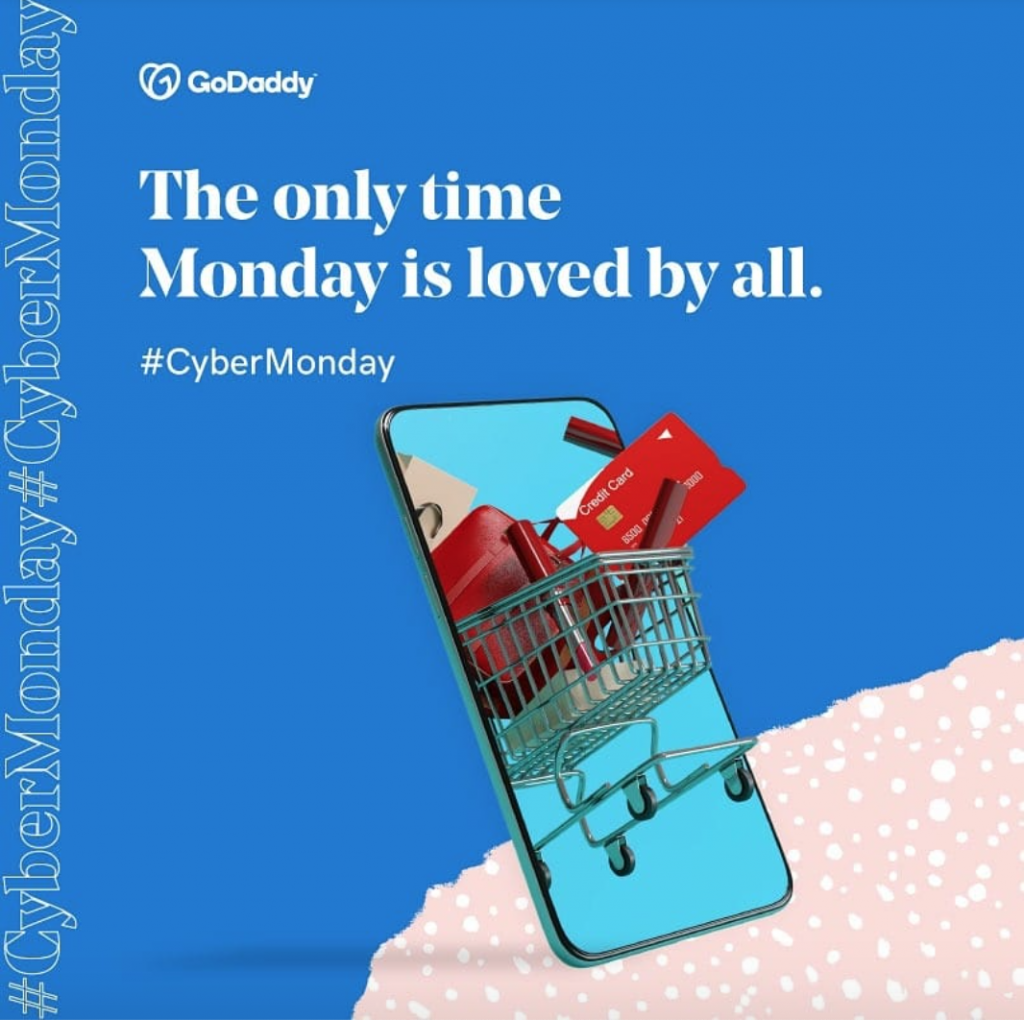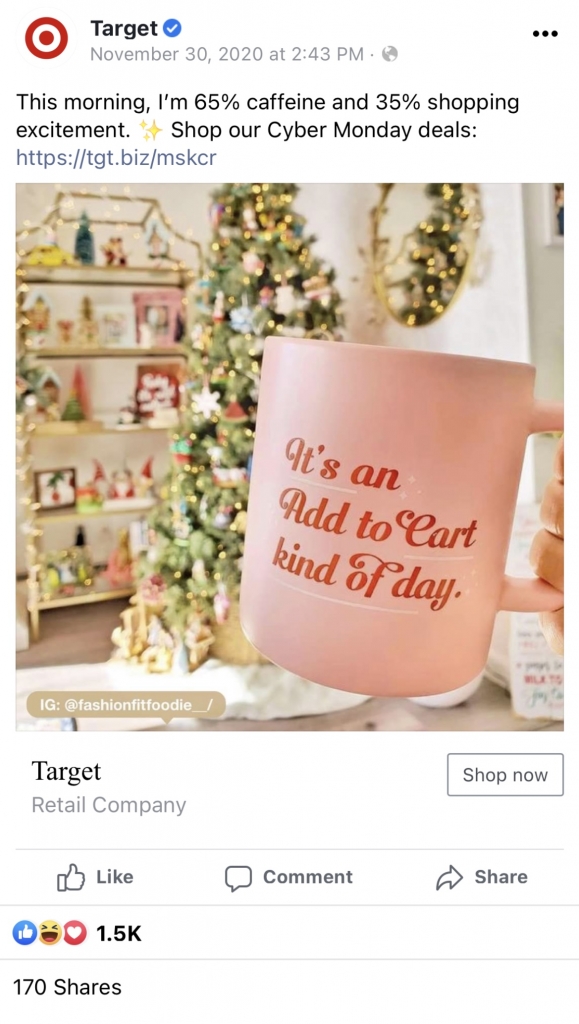 Timing is key
It's the biggest sales holiday of the year, everyone does Black Friday in a million different ways. So, catching the attention of your customers before the avalanche of offers is imperative. Failing to do so, aim to be the last offer they see. 
The early bird gets the worm.
Remember the spirit of the holiday, each man, woman, and child for their own, skip the line and get out the door before the rest. So why wait till Friday when you can deliver value? We all love surprises in our inboxes. Let customers start buying early, and let them know that your offer is limited.
If you are a B2B product…
Keep in mind: people take time off during Thanksgiving, and if you've collected work emails, you'll want to use them wisely. 
If you snooze you don't always lose.
If you are reading this on the eve of Black Friday or even right after, here's your get-out-of-jail-free card. Black Friday and Cyber week can be overwhelming for some and completely missed by others for one reason or another. 
Don't overextend Black Friday; bring it back. Let Cyber Week take its course, and bring it back for the latecomers. Give those people who visited your site, clicked your emails, but didn't convert, a chance to make the most out of your best deals.
Wrapping it up
While these points are good bases to cover, it is also true that creating content and collateral for the holiday shopping season is not easy. That's why we've put together all the designs a team needs to effectively pull off full-blown campaigns, and collaborate on giving them their unique spin. 
You can start editing and download our templates with your team for free, directly on Xara Cloud.