10 Exciting Real Estate Marketing Ideas
Real estate marketing never stands still. The sector is more competitive than ever, so real estate firms need to remain imaginative in their approach to reaching out to potential buyers.
Whether you're a professional real estate agent or selling a property privately, maximizing the exposure of your property listing is crucial. It's obviously how you get the best possible price. This is why we've compiled a list of the most interesting real estate marketing ideas for 2019.
Produce Content Regularly
Content marketing is huge, and it's expected to stay that way for many years to come. The blog will continue to be popular among real estate marketers throughout the year. But expect to see a lot more video content. Of course, you'll see lots of property tours on social media platforms — nothing new there. But expect to see a lot more "how to sell your property fast" guides. Video tutorials are great marketing tools. Give consumers the benefit of your knowledge and experience, and they're more likely to trust you.
Maximize Photo Quality
Crisp, clear and descriptive images are everything in real estate. Firms and agents around the world will be aiming to maximize the quality of their property photos throughout the year. The rising popularity of OLED phone screens makes this essential. Gone are the days when agents would take a few quick snaps of a property before uploading them straight to a website. Estate agents are investing heavily in photographic equipment to ensure their images are as good as they can possibly be. There'll also be a major move towards photo editing in 2019. The ability to make retrospective changes to property photos should make listings more attractive and persuasive than ever before. If you're looking for an editing tool, give Xara Cloud a try. It's packed with editing features that can turn everyday images taken on mobile devices into something very special.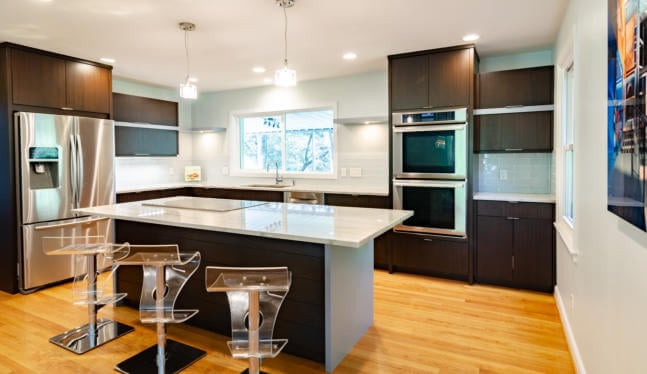 Engage on Social Media
Real estate firms are now realizing that simply posting listings across several social media channels doesn't deliver the results it used to. Now, agents have to engage with buyers and sellers. Yes, this sometimes does involve the listing of properties for sale. But it now involves a lot more interaction. Make 2019 the year your real estate firm becomes a thought leader on social media. Respond to questions, offer advice and publish tutorials. Share thoughts and comments, and ask others to do the same. It shouldn't be too long before people start trusting you to deliver sales.
Make Referral Requests the New Norm
Some real estate agents are still reticent about asking for referrals from current and previous clients. But if you don't do it, your competitors will. The 2019 real estate market is expected to be one of the most competitive yet — so it's best to have a structured approach to referrals in place. Think about it like this: if you do a great job for the client, they'll probably be very happy to share your r
eal estate business card
with friends and family.
Live Chat
Pretty much every real estate agent has a website now. But you can gain a competitive edge in the local marketplace by adding a live chat function. This gives potential clients 24/7 access to your services. Visitors to your website can ask questions via a live chat service. And although you may not be able to respond immediately, the visitor will get a message from a chatbot — as if from one of your team. And when you are available, you can have a meaningful discussion in real time, which is a much more effective way of communicating that sending a string of emails.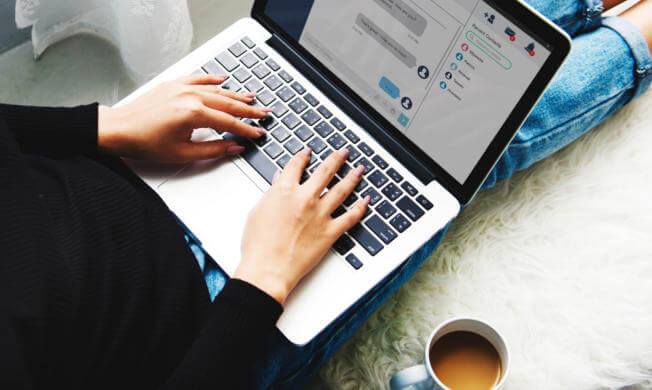 Invest in Newsletters
Before you can start to think about improving or implementing a newsletter program, you should start work on creating a database of contacts. Start with previous clients, and build on the list with leads harvested from your website and social media channels. Just make sure you comply with the jurisdiction's privacy laws. Response rates from email messages are still higher than messages via post and SMS. A good newsletter never tries to sell products or services — it delivers real value to the reader. This value is usually delivered in the form of advice, tips and insider knowledge. Recipients learn something, but they are also reminded that you're still around. This is also a great way of building trust.
Run a Paid Ad Campaign
PPC marketing is still big business in 2019. It's still a great way of hitting the right people with exactly the right ad. Yes, there is a significant cost involved, but it's a cost worth bearing if it means your messages reach your target consumer. Google Adwords allows you to group ads based on location, keywords and many other variables. You only pay when people actually click through to your site. As long as you can give visitors value and a great user experience when they arrive, the PPC option is still a cost-effective one.
Become a Thought Leader
Offering advice and commentary on the real estate market in your area can give you an air of authority. And when this happens, you can use strategic PR to your advantage. For example, you can persuade local news outlets to approach you for quotes on the latest real estate stories. This makes you an expert, thus eliciting trust in the community. Your name, or that of your company, gets some free publicity — and you can do a little self-promotion when the time is right.
Reciprocal Marketing
There may be several local businesses in your area that may be willing to help you spread the word about your real estate services. Reach out to high quality, respectable businesses that may be able to throw some business your way. In return, you could do the same. For example, local furniture stores might be willing to partner with you — as they deal with people who are moving all the time.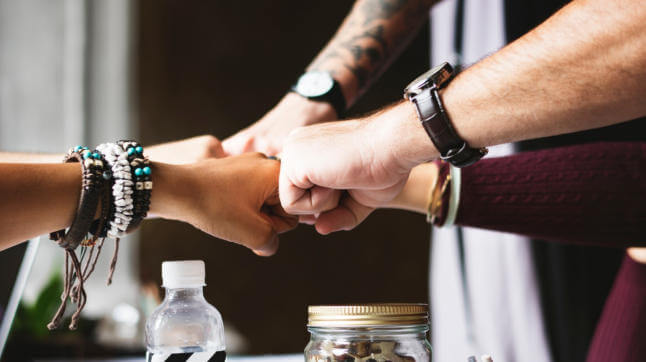 Create Premium Printed Products
The quality of literature within the real estate sector has never been higher. Glossy pamphlets and
real estate door hangers
are now the new norms — so make sure your firm isn't left behind. High-quality paper, informative content and crystal-clear images are essential. Of course, you don't have to spend a small fortune on your printed materials. A good inkjet printer, quality paper and photo editing software such as
Xara Cloud
is all you need for real estate brochures and literature of the highest standard.