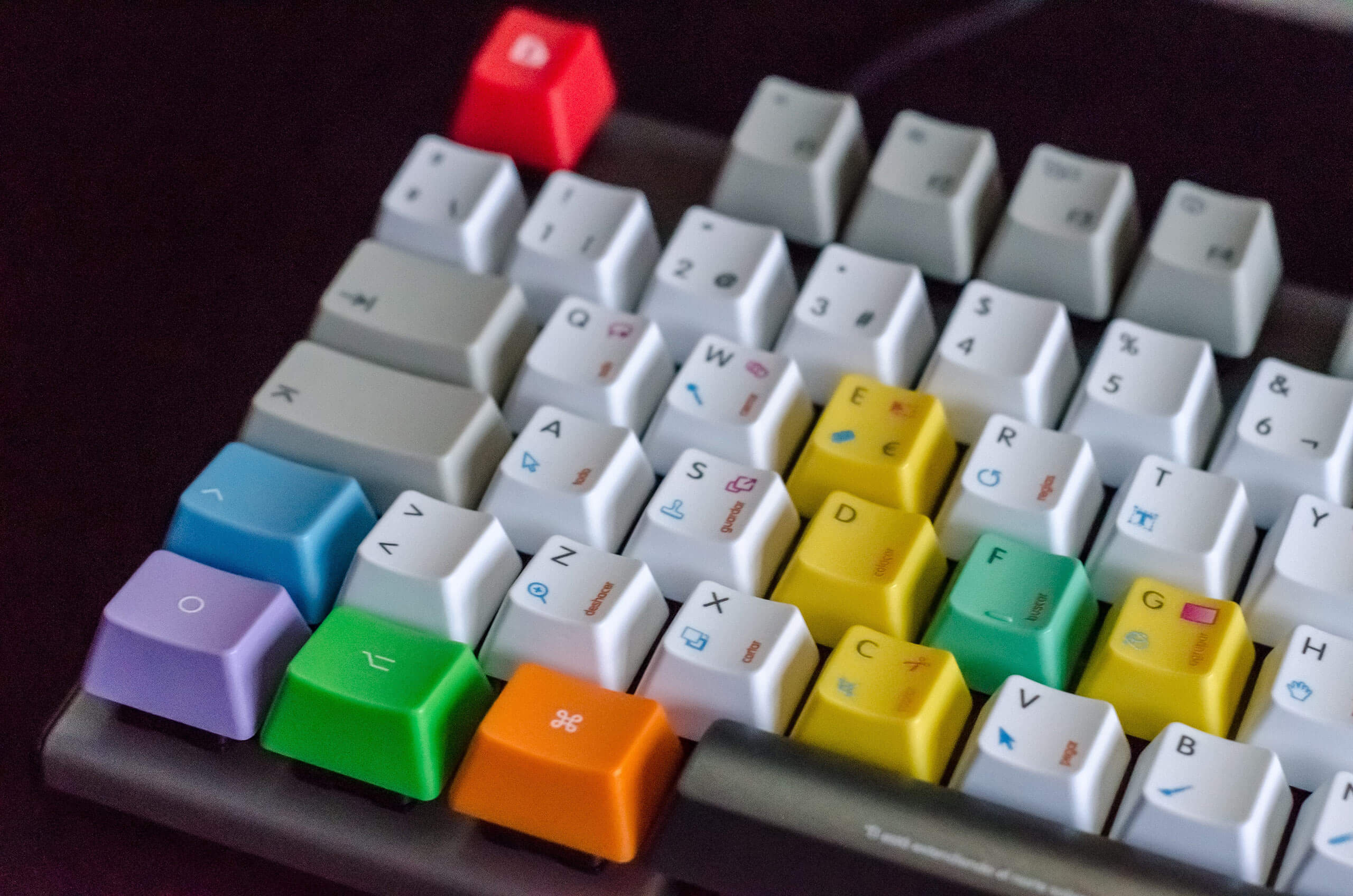 The Most Useful Xara Shortcuts Infographic
There are many ways to work faster and more efficiently in your workplace. Making good use of keyboard shortcuts is certainly one of them. We understand that there's never as much time as you'd like to work on your business documents, which is why we've created the Xara Cloud service, offering a quick route to outstanding design business documents. But even in Xara Cloud you can work faster if you start to use the keyboard shortcuts.
We say work smarter, not harder! Working smarter with keyboard shortcuts will save you time, so you can finish quicker and increase your overall productivity!
Not all programs use the same shortcuts, so we've made a list of the top Xara Cloud keyboard shortcuts grouped into categories. You probably already know some of them, but others may surprise you. Give them a try and you'll soon wonder how you ever managed without them!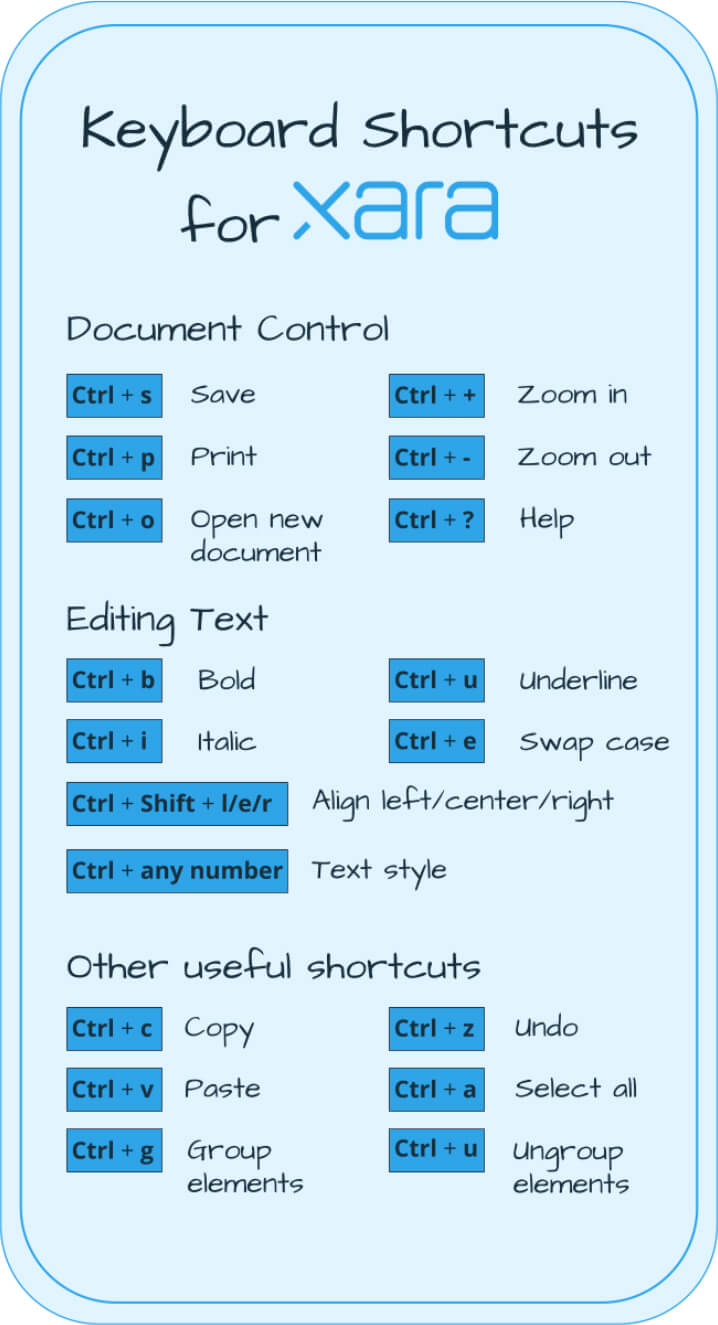 So now you know the fast track for Xara Cloud. Try all of these shortcuts in Xara Cloud and you'll soon find that your workflow is smoother than ever before!