Here's how it works:
If you own Web Designer Premium or Xara Designer Pro you can publish your websites easily, quickly and for FREE for 1 year with the
Xara Online
M package.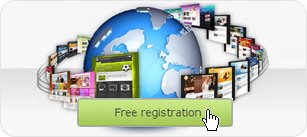 1
Register for free
To claim your free year of Website M hosting, simply follow the Register button on this page. You will need the Website M coupon code that is included in your purchase confirmation email for Web Designer Premium or Designer Pro.
You will get 2GB free web space (with FTP account) and a personal web address (
http://yourname.xara.hosting
) for your website. Use the
Settings
option in your Xara Online account to set
'yourname'
. Alternatively you can register your own domain free for 1 year (
more info
).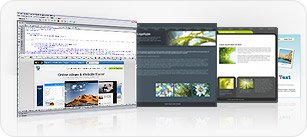 2
Create your website using Xara Designer Pro or Web Designer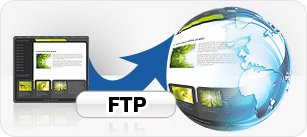 3
Upload your website
You can upload your website to your free web space directly from the Publish dialog in Xara Designer Pro or Web Designer. All you have to do is select the Xara Hosting option in the Publish dialog, enter your Xara account email address and password and publish your website.

Please Note: The file name of your initial page must be named index.htm or index.html (lowercase letters).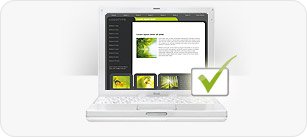 4
Your website is now online!
As soon as all the data for your website is loaded to your online storage space, you may view it on the Web at your web address http://yourname.xara.hosting
Notes:
* The Xara Online web hosting offer is free for 1 year from the date you register with the coupon code included in your Web Designer Premium or Designer Pro purchase confirmation email.
* Xara Online web hosting only supports the delivery of static content. Data which must be interpreted in order to be correctly displayed (such as .php, .asp etc) or has to be edited by programmers at the server end, is not supported (except for JavaScript). In these cases data will be displayed or prepared via HTTP 'as is'. In addition, no databases are supported (MySQL, Access etc).