---
Create Photo Grids That Inspire and Persuade Your Customers
They say a picture is worth a thousand words, which is very important for businesses and marketers.
---
Images can tell an engaging and informative story concisely, and that's gold when it comes to creating effective social media posts and marketing documents. By provoking emotions and showcasing your products or services through imagery, you can capture the attention of customers - at a time when that's very difficult.
To ensure your images uphold your brand values, and showcase your products and services in the best possible way, they need to be displayed in a professional, eye-catching way. You'll be glad to know that you don't need to hire expensive design teams to create your image-based stories. Xara Cloud offers a selection of ready made photo grids that you can tailor to your own requirements.
From your own computer, create everything from collages to visual stories - without the need for any technical expertise.
---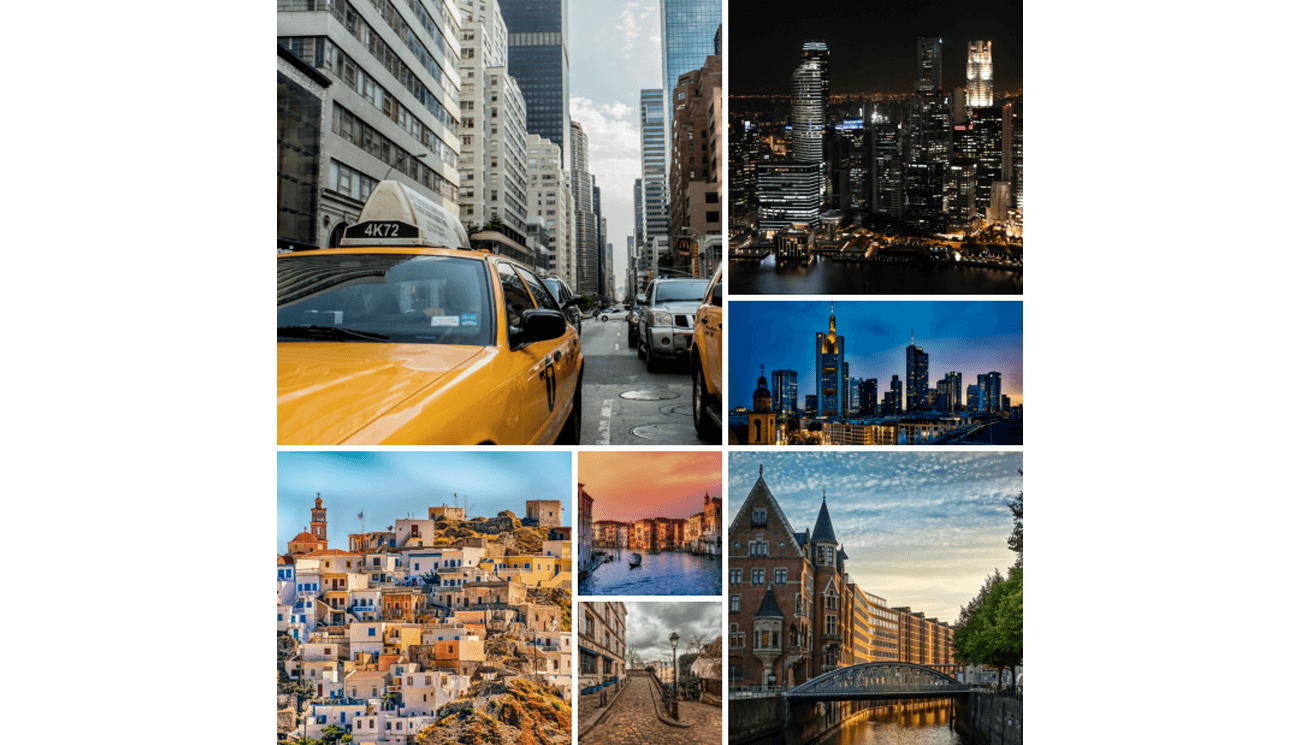 ---
---
---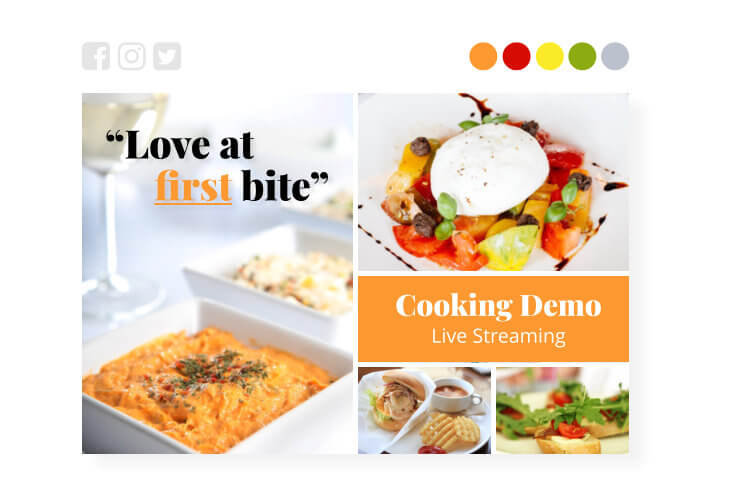 ---
---
Create Eye-Catching Photo Grids in Seconds
You have a selection of images that tell a particular story, but how do you present them in a coherent way? How do you format them, add filters and display them in your preferred layout? You could use professional design software, but it isn't cheap, and using it requires a degree of training and expertise. You could pay an expert to create your photo grids, but this service is expensive. 
Save money and time - and remain in full control of the creative process by creating your own photo grids with Xara Cloud. Rather than start from scratch, you can speed the design process up (and make it a lot simpler) by selecting a ready-made photo grid layout from the selection available within the Xara Cloud interface. This is the starting point for your own design; it's up to you what you do next. Most importantly, however, you're always are left with a great-looking photo grid that a professional designer would be proud of.
---
---
---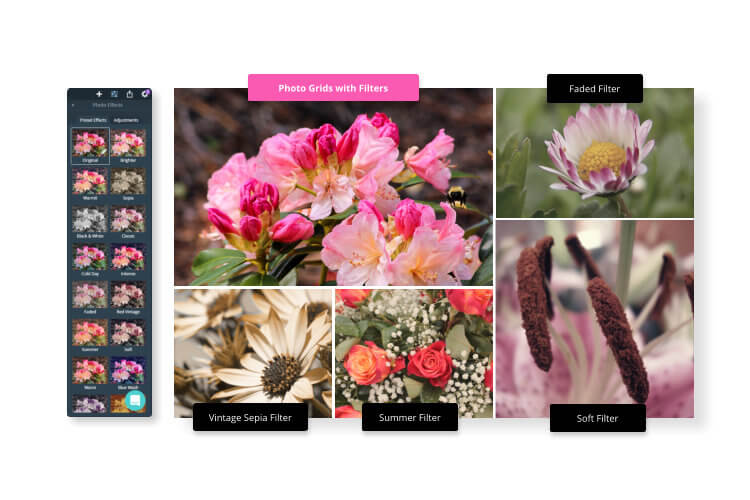 ---
---
Create Social Media Posts and Marketing Messages That Resonate
Each photo grid template comes with its own selection of images. Simply replace each one with one of your own. The other design features will remain the same - unless you choose to change them. You can change hues, color schemes and filters as many times as you need. This is important when you're trying to make your social media graphics and marketing materials stand out. Just a few clicks of a mouse are all that is needed to create a visual message that will resonate with your target audience. 
Even the smallest businesses are now creating high-quality image-based marketing messages - both online and in the real world. In order to compete on a level playing field, your own messages need to be equally as impressive… if not better. Don't take chances or cut corners by doing it yourself. Use Xara Cloud to create a professional photo grid that grabs the attention of customers and reflects your approach to business.
---
---
---
---
---
---
Design Photo Grids of All Shapes and Sizes
It's important not to attempt fitting square pegs in round holes when designing marketing messages. While your Facebook header might look great, simply transferring it to an A3 flyer might leave it looking awkward and unprofessional. To deliver maximum impact, photo presentations should be made to measure - whether you're sharing them on Twitter or distributing them as marketing handouts in the street. 
Xara Cloud allows you to add photo grids to any document. There is a selection of the most widely used sizes and dimensions, as well as a few you may not already know. But if you can't find the right fit, don't worry - Xara Cloud allows you to customize the size of your photo grid for your specific project. With just a few clicks of your mouse, you can have a customized photo grid that's made to measure. 
---
---
---
---
---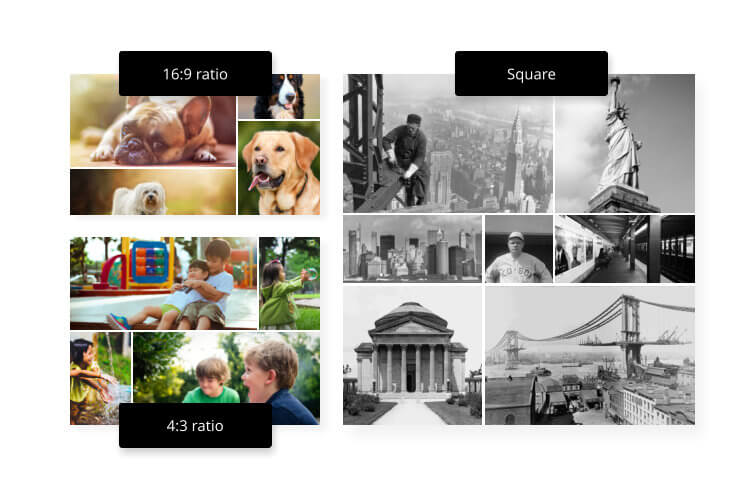 ---
---
Create a Brand with Engaging and Eye-Catching Visuals
A brand isn't usually something specific; it's how consumers perceive your business… it's a mixture of different things. A brand isn't just about logos, fonts and color schemes (although they're all important), it's about setting a standard that people come to associate with your products or services. And you can set the standard for all your published photos with photo adjustments delivered by Xara Cloud's easy-to-use interface. 
When people see that your images are out of the ordinary, and that they are all styled in the same way, they'll know that there's something different about your business. They'll tell their friends. And eventually, they'll associate your business with quality.
---
---
---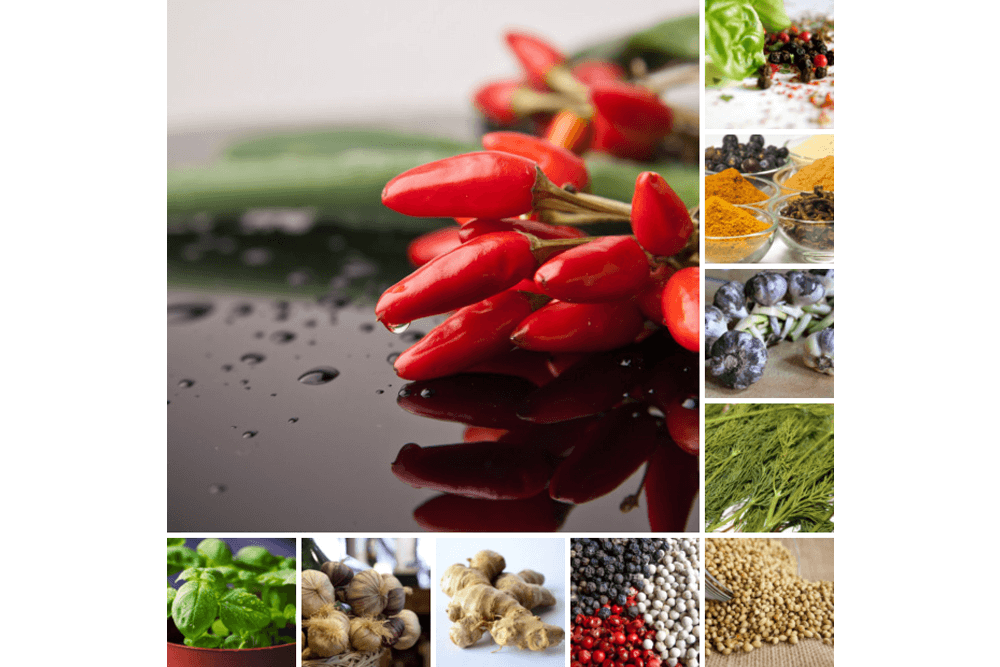 ---
---
Create Something Never Seen Before
When businesses use the same online tools and templates for their marketing documents, things tend to look familiar. And when customers can't differentiate your business from your competitors, you struggle to build a brand and grow sales. But by utilizing Xara Cloud's photo adjustments, you can create imagery that looks and feels like it's unique to you. Turn ordinary photos into extraordinary messages that grab the attention of your target market. 
Xara Cloud lets you take control of the design process. Rather than pay professional designers who don't understand the values of your business, make your own creative visions come to life for a fraction of the cost.
"Xara Cloud's powerful drag and drop platform and professionally designed templates gives you ability to design like a pro in minutes. It's your time to shine!"