In this month's edition of the Outsider:
We have another truly inspiring collection of art, this month on a theme of portraits. Plus there's new tutorials for Xtreme and Web Designer, and news about more localized versions of Xara software launched this week by MAGIX.
It's a fact, you can never have too many fonts. So we've negotiated a special two week, 25% discount for Xara owners on Softmaker's handwriting fonts. And on the subject of offers, if you're considering the Magix Movie Edit + Xara Web Designer bundle don't delay much longer, there's just 2 days left! There's more info on both offers below.
It's your last chance for the current quarterly contest. The theme is icons, the prize remains Outsider Glory, $100 of Xara or Magix software of your choice or a $100 credit to your Xara account. More info below.

Making a selection for this 'Portrait' theme has been particularly difficult, with so many great Xara artists working in this genre. In the end we narrowed it down to 6 artists that demonstrate just how diverse the imagination, skill and technique of Xara artists are.

Find out more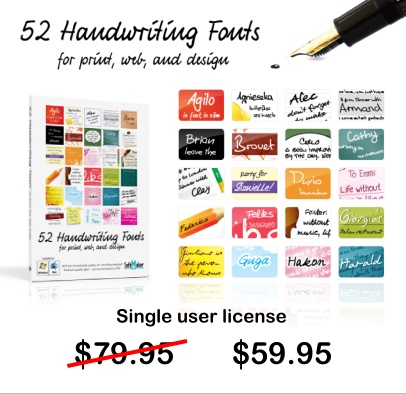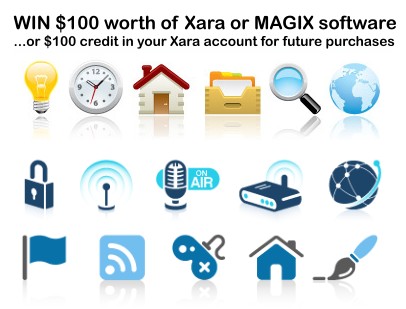 It's the last month of our contest, the current theme is 'icons'. You have until 15th October to submit your entries. The prize remains Outsider Glory, $100 of Xara or Magix software of your choice or a $100 credit to your Xara account.
For some starting ideas, follow
this link
to a selection of great iStockphoto drawings like the ones above. Also you might wish to review the
March Inspirational Art
on the theme of icons for, well, inspiration. And don't miss Denis Sazhin's classic movies on creating icons in Xtreme on
YouTube
.

Find out more and enter competition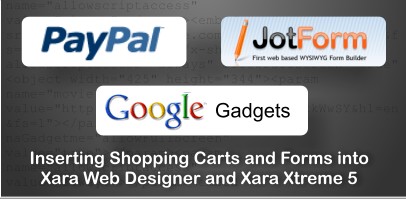 Let us know if you have any suggestions on how we can improve the Outsider Newsletter.

Contact us

.


Visit the Xara graphics forums to discuss or find answers to your graphics needs. Our pick of Top Talk this month:



Xara-Magix bundle offer
There are just a couple of days left to take up the perfect offer if you're creating websites with movies - Web Designer plus MAGIX Movie Edit Pro 15 in one money-saving bundle. Don't delay - offer ends 30th September.
Find out more
.
MAGIX Xtreme 5
Launched this week, French, Spanish and Dutch versions of Magix Xtreme Photo & Graphic Designer 5 - the MAGIX brand version of Xara Xtreme 5. You can purchase right now on the MAGIX websites and in stores throughout France, Spain and Holland in the coming weeks.
You can find out the latest information on these and other language versions of Xara software published by MAGIX - Xtreme, Xara3D and Web Designer in German, French, Spanish, Dutch and Italian - on
our website
.
Twitter
Sign up for Xara tweets and catch the latest Xara news as it happens. Become a Xara follower now at
twitter.com/xaragroup


Designer Today
"If you have not worked with Xara before, I would recommend that you give it a try and see what it can do! I am sure that both new and experienced designers will be impressed by its intuitive tools, amazing speed, and versatility"
Read
the full review
3D Artist
"The software is responsive in use, and impressively fast when working with complicated graphics and intricate designs. Excellent for producing web content, illustrations and multipage documents in particular, it's a comprehensive program for graphics-oriented jacks of all trades."



We've created 2 mini sites - in Xara Web Designer of course! - which you might find useful:
Web Safe fonts
A comparison of the readability of varoius web safe fonts and sizes, including example text in each font.
Screensizes
Confused by the growing, bewildering array of screen size acronyms? Here's a handy guide to the common sizes.



There's a debate within Xara about how most people find and open files, you can help us find the answer. Do you open files with File > Open or via Windows Explorer?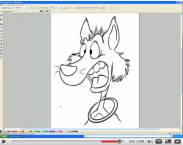 New this month on YouTube, Sofafire creates a new speed drawing to demonstrate his coloring technique: